Proven masters of make-do with the potato as their primary resource, the Poles have been producing and drinking vodka since the early Middle Ages, distilling their skill into some of the best vodka blends available in the world, many of which date back centuries. The two most highly regarded clear Polish vodka brands must be Belvedere and Chopin, both of which you'll find in any alcohol shop.

While clear vodkas are generally reserved for giving away at weddings and mixing in cocktails, the real fun of Polish vodka sampling is the flavoured vodkas. Unlike beer with juice (regarded as highly emasculating), flavoured vodkas are embraced by both sexes and imbibed copiously.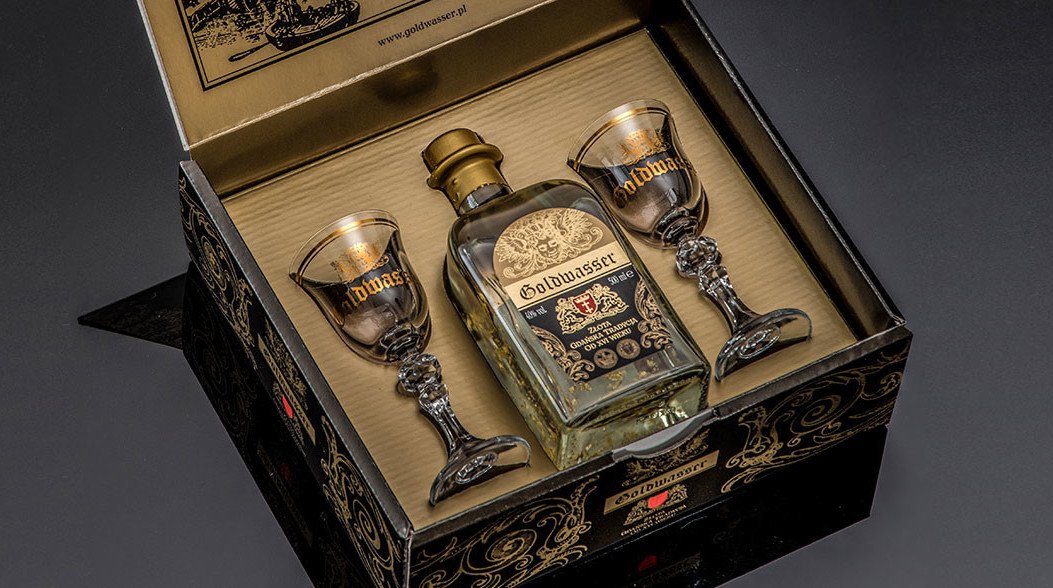 A celebrated Gdańsk tradition since 1598, Goldwasser is a unique alchemic elixir characterised by the 22 karat gold flakes floating in it. One of the oldest liqueurs in the world, Goldwasser's secret recipe contains some 20 roots and herbs, combining to create a sweet, but spicy flavour with touches of anise, pepper and mint. While we thought turning the potato into vodka was an example of creative ingenuity, the addition of gold leaf seems to have been an example of middle-aged marketing. Who'd have thought it. This is the ultimate souvenir of Gdańsk. Those interested in grabbing a bottle should head to the Goldwasser restaurant in Gdańsk Old Town. Popular in Poland and Lithuania, Krupnik is a sweet vodka made from honey and a multitude of herbs. Buy a bottle for Mum – drinking vodka doesn't get any easier than this. In winter, hot krupnik is a popular personal defroster with hot water, lemon and mulling spices added.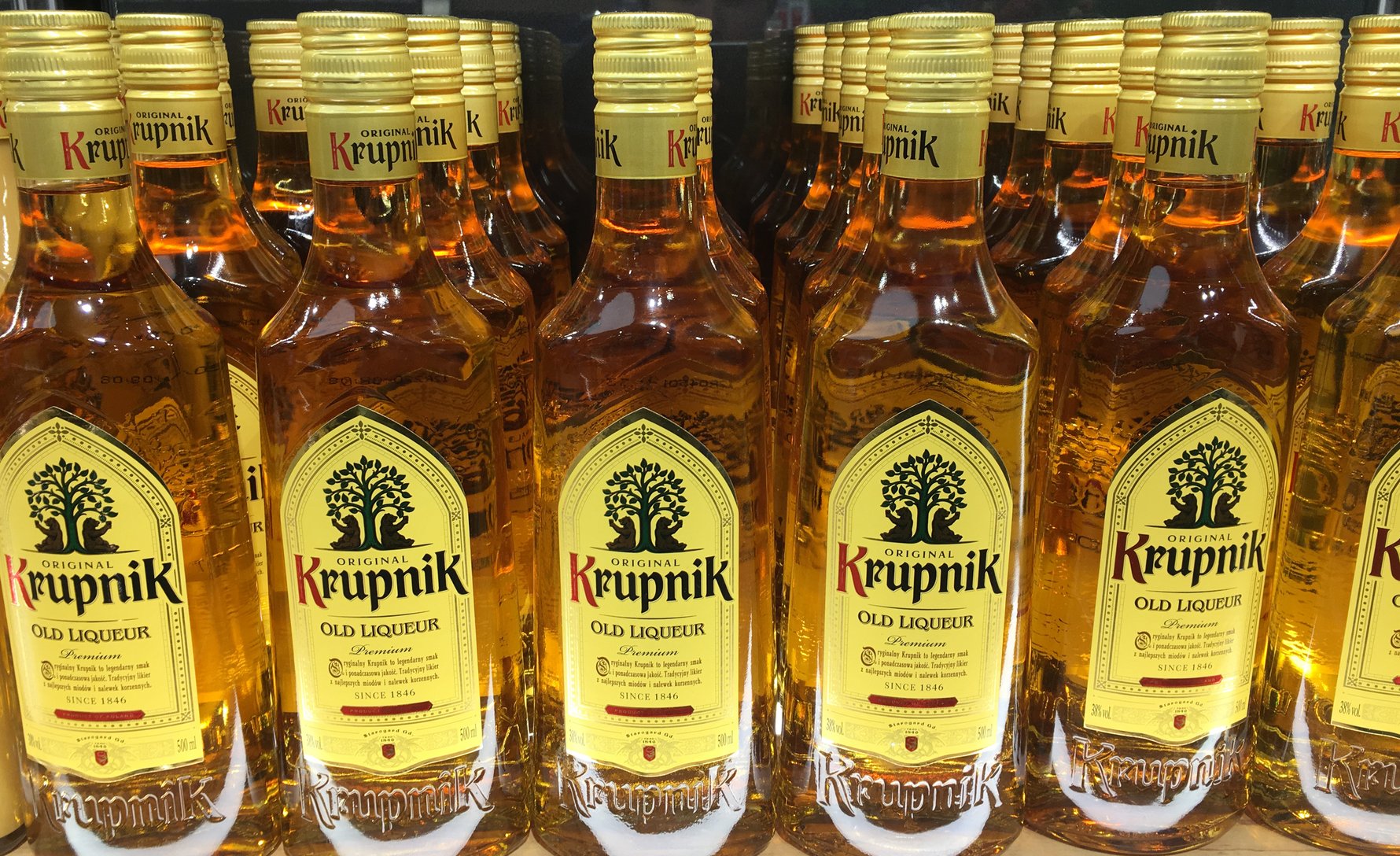 Mead, or 'drinkable honey' as the Polish directly translates, preceded beer's arrival in Poland and has remained a favourite since. Distilled from honey, the drink comes in three strengths with Poltorak (the king's preference) being the strongest.
Nalewka
A somewhat confusing term applied to a large range of Polish liqueurs, but which typically denotes aged tinctures made from vodka or neutral spirits and fruits, herbs and spices, in small batches, with an alcohol content near the 40% mark. A national speciality, many restaurants and bars make their own nalewki, and almost every Polish family has its own nalewka specialist with a basement laboratory. Don't pass on the chance to try some - it makes a nice change from downing the straight stuff.
Podpiwek
This is the Polish kvass, a light yeasty drink which is widely available though you may be mocked for ordering it. Best for the lightweights as its name literally translates as 'sub-beer.'
Wściekły Pies
Translated as 'Mad Dog,' this is a popular shot made up of vodka, raspberry syrup and Tabasco. Mad Dog shots go down easy, but bark at the end, and usually become a good reference point for reflecting later on just when the night began to seriously unravel. Favoured by students and anyone else wishing to go home on all fours. Undoubtedly the most common flavoured vodka, wiśniówka is a cheap, dangerously easy to drink, cherry-flavoured variety. You'll see students and pensioners alike buying trays of it at the bar, as well as toothless tramps sharing a bottle in corners of tenement courtyards. A splash of grapefruit juice is often added to cut the sweetness of this bright red monogamy cure. Those interested should check out Wiśniewski in Gdańsk Old Town to try all possible variations!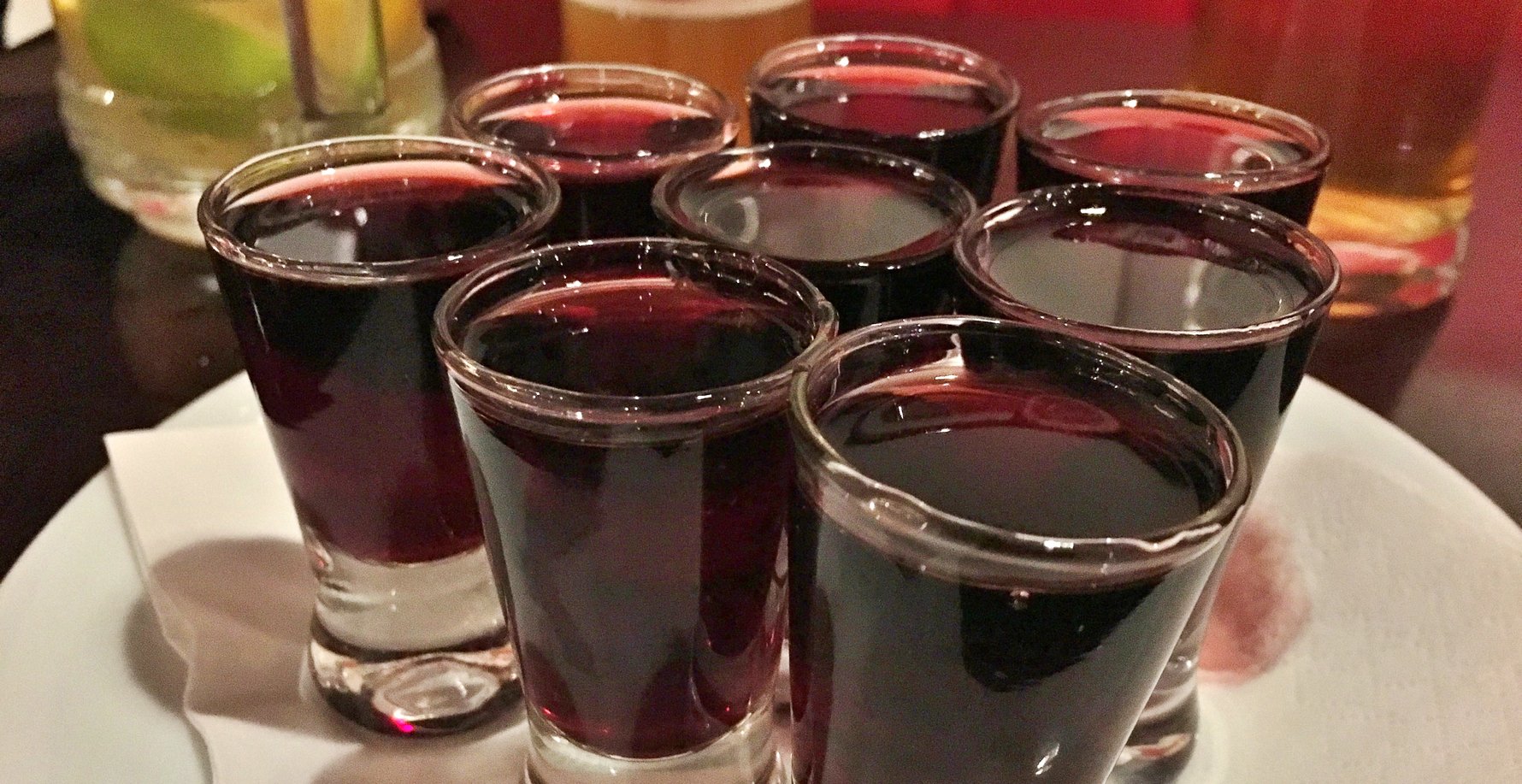 Żołądkowa Gorzka
Due to its very name, which translates to something like 'Bitter Stomach Vodka,' Żołądkowa Gorzka gives even the most infirm of health an excuse to drink under the guise of its medicinal properties. An aged, amber-coloured vodka flavoured with herbs and spices, Żołądkowa has a unique aroma and sweet spiced taste unlike anything you're likely to have tried before. Incredibly palatable, it's best enjoyed when sipped on ice. One of Poland's most popular overseas vodka exports, Żubrówka has been produced in Eastern Poland since the 16th century. Flavoured with a type of grass specific to the primeval Białowieża Forest that straddles the border (a blade of which appears in each bottle), Żubrówka is faint yellow in colour, with a mild fragrance of mown hay and a subtle taste which has been described as 'floral' or having traces of almond or vanilla. Delightfully smooth as it is on its own, Żubrówka is most commonly combined with apple juice – a refreshing concoction called a 'tatanka' or 'szarlotka' depending which part of PL you're in.