You know what makes for great reading whilst relaxing on one of these beautiful beaches? A copy of our equally beautiful new book! Check it out here!
Gdańsk is the largest Polish city on the Baltic Sea and is therefore synonymous with the beach. It is not surprising, therefore, that once the country's freezing winters start to let up, half of Warsaw and Kraków have already booked train tickets to get up here as quickly as work will allow! While Gdańsk Old Town and the bustling centre are down the inlet of the Vistula River, there are a number of coastal districts that you will want to know about if you intend on taking a dip or a sunbake. Don't forget, however, that Gdańsk is just one of 3 urban areas that make up the Tri-city, and people often express their preference for the beaches of Sopot and Gdynia. Even further afield in Kashubia, are a few more secluded options for your consideration. In this article, we will touch on all of these and hopefully you can make the call before the sun comes out!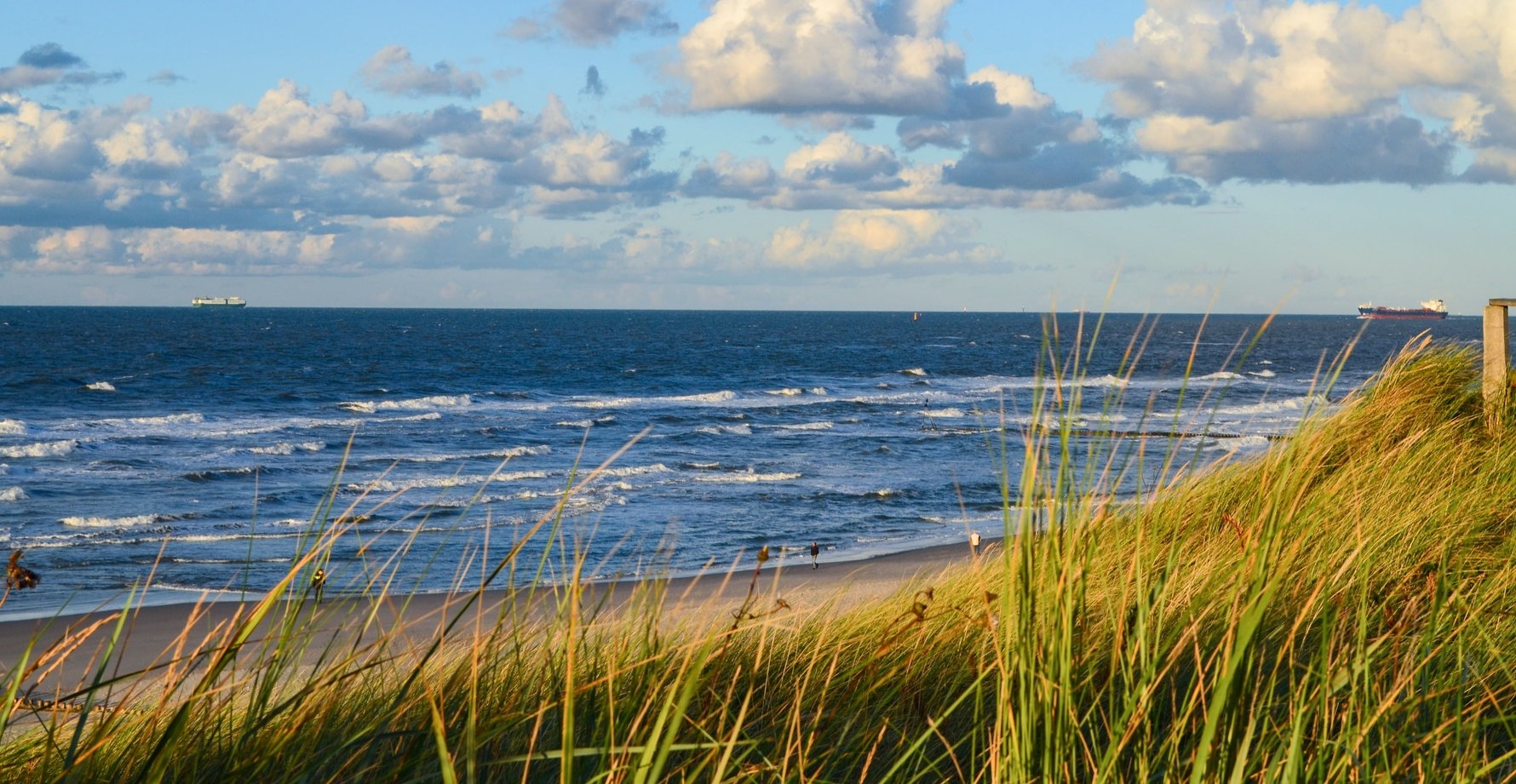 Brzeźno Beach
From
Gdańsk Old Town
, your closest lot of beach is in Brzeźno district. On a sunny day Brzeźno claims to attract more visitors than Sopot Beach, a claim made credible by the jungle of 70s residential tower blocks in the area. The pier has seen more growth spurts than a child. Constructed in 1900 as a 100-metre-long structure, it was extended to 200 metres between the wars, and has now shrivelled to 130 metres. Once a resort for the rich it was once home to numerous spas and bathouses, now replaced by cut-price food cabins and snack bars.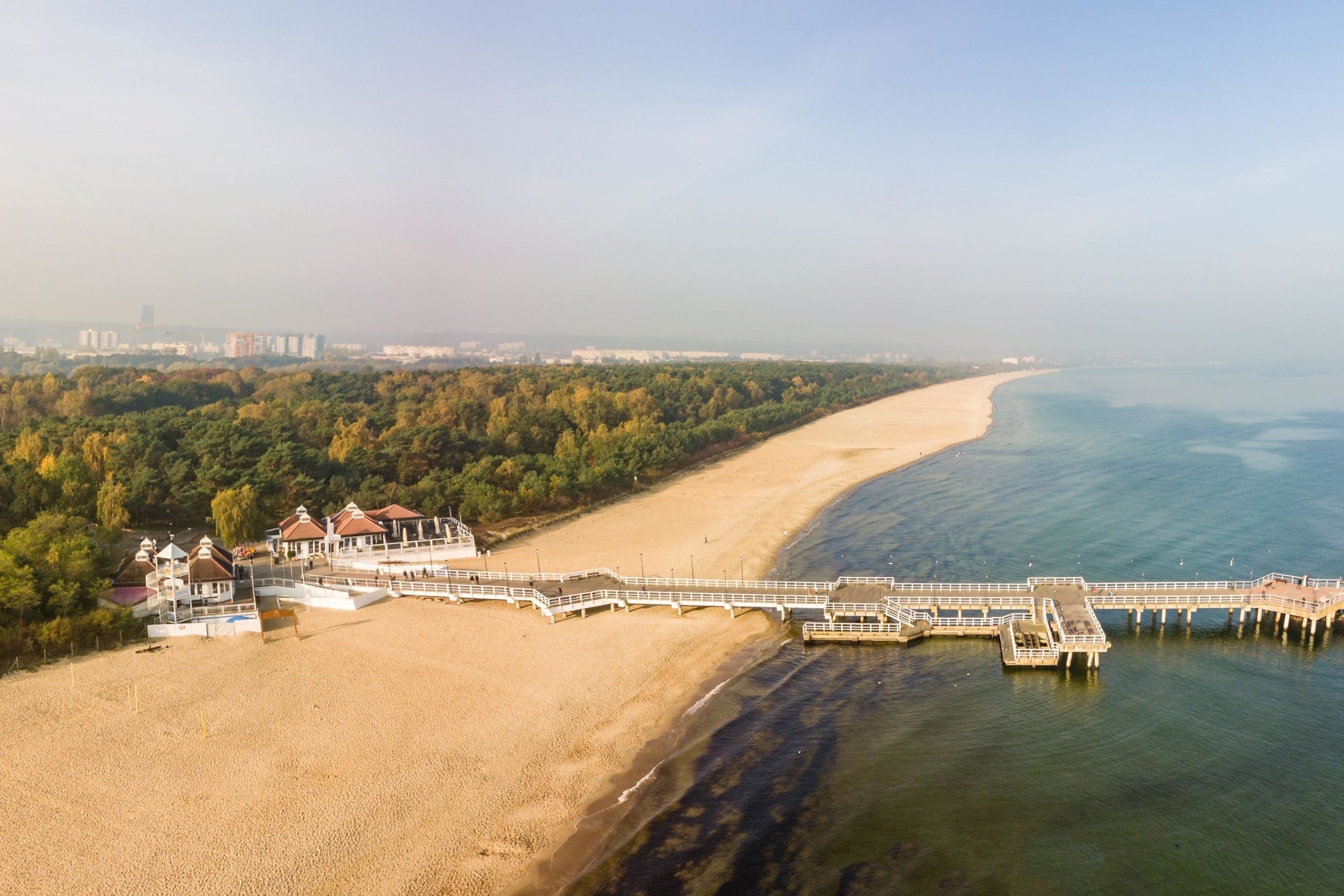 In 1899 the Hala Brzegowa was added to the landscape; a lavish seaside building with galleries and viewing towers. Since demolished the site was leased to a Mr Borejko in 1993, under the promise he would build an exact replica by 1997. Needless to say he didn't, and the city recently won a court case against him – only to find he had sold the land to a Wrocław firm that has planned to build a hotel on the site as of August. Other points of interest include the remains of Fort Brzeźno (built 1908-1910); a few bomb shelters and ruins survive to this day and are popular with climbers, while the metal lighthouse at the end of the peninsula dates from 1832. The beach is the only one in Tri-city with a Blue Flag certificate for cleanliness. If you are
traveling with a disability
, you're in luck! The beach and pier at Brzeźno has a ramp and a sand mat for wheelchairs
and
, if you wanna take it a few inches further, the beach also has an amphibian wheelchair for those who want to test the waters!  
How to get there
: From Gdańsk Old Town, take tram 3 to 'Brzeźno Dom Zdrojowy' (27mins) and you're 300m from the beach, about 1km along the sand to the pier.
Next up the coast from Brzeźno is Jelitkowo. Once known as Glettkau the jewel of this beach was the pier, built in 1904. You won't catch sight of it now, it fell victim to stormy weather back in 1914. First mentions of Jelitkowo date to 1480 when this was a fishing settlement, and you'll still find classic fishermans cottages dating from the 18th and 19th centuries on ul. Bałtycka. It's here where you'll find an area sometimes called
'Little Montmatre'
by the locals, in reference to the colony of artists who have made the area their domain. By 1875 the area had begun to transform into a spa resort for wealthy Germans, and evidence of their presence can still be discerned by the existence of a number of plush villas.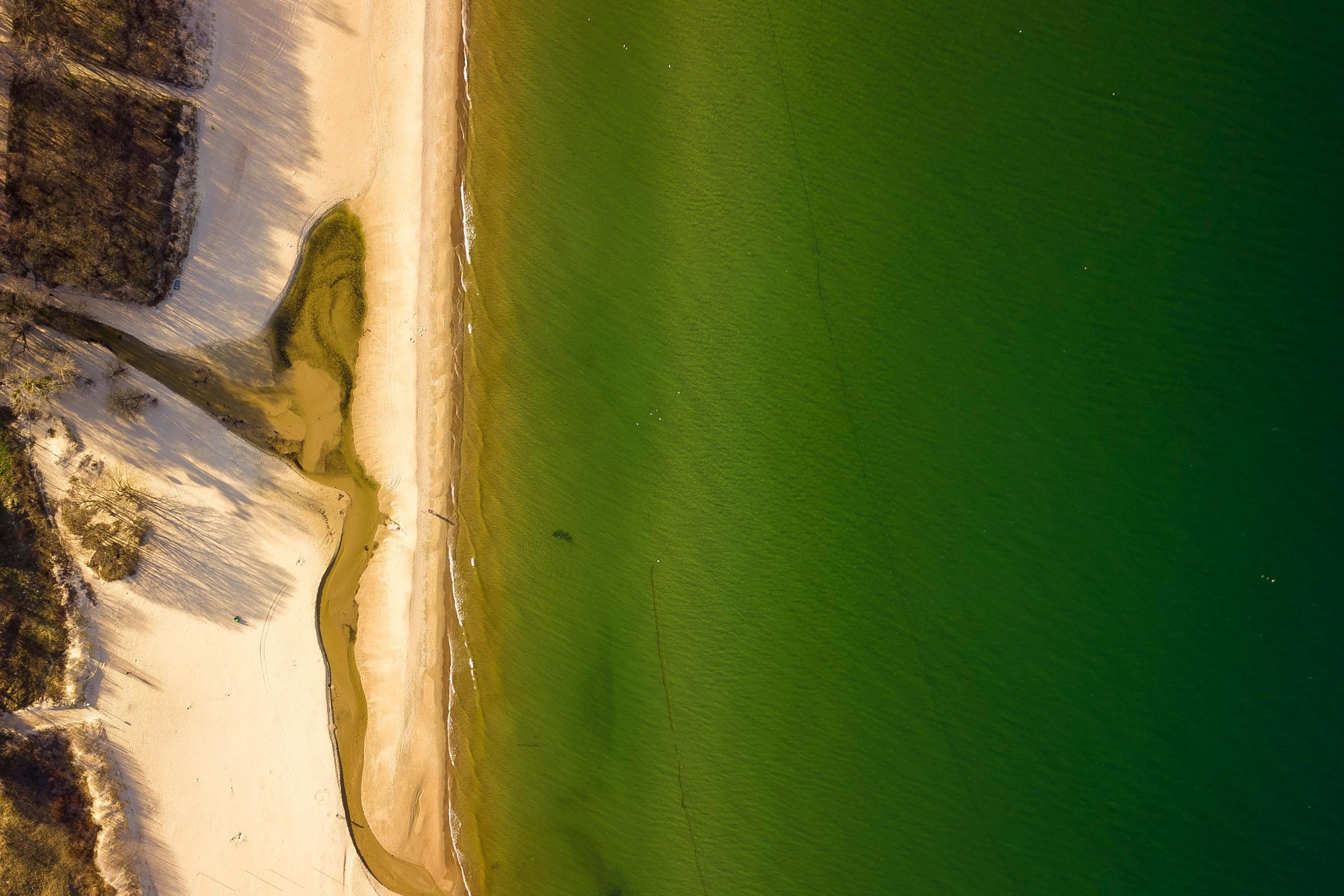 The beach itself comes with showers and lifeguards, and is also the site of the annual Walrus Club swim each New Years' Day. The cycle path running from Brzeźno to Sopot passes through the scenic Jelitkowski Park and is a must for those who embrace the outdoors. When hunger strikes head for Parkowa Bistro & Dance (ul. Jelitkowska 2).
How to get there:
 From Gdańsk Old Town, take tram 2, 6 or 8 to the end of the line and you're about 500m from the beach.
Sobieszewo Island
Incorporated into Gdańsk's city boundaries in 1973 this 11km beach is the longest in the tri-city, and measuring 200 metres wide in some parts, it's easy to find solitude, no matter what cards the weather chooses to play. The island was formerly part of the mainland, but was cut off in 1895 during an ambitious operation to create a river. The celebrations, ordered at the behest of Kaiser Wilhelm II were conducted by Gustav van Gossler – president of West Prussia – and it was he who broke what was left of the Sobieszewo's connection to the mainland with a spade on March 31, 1895.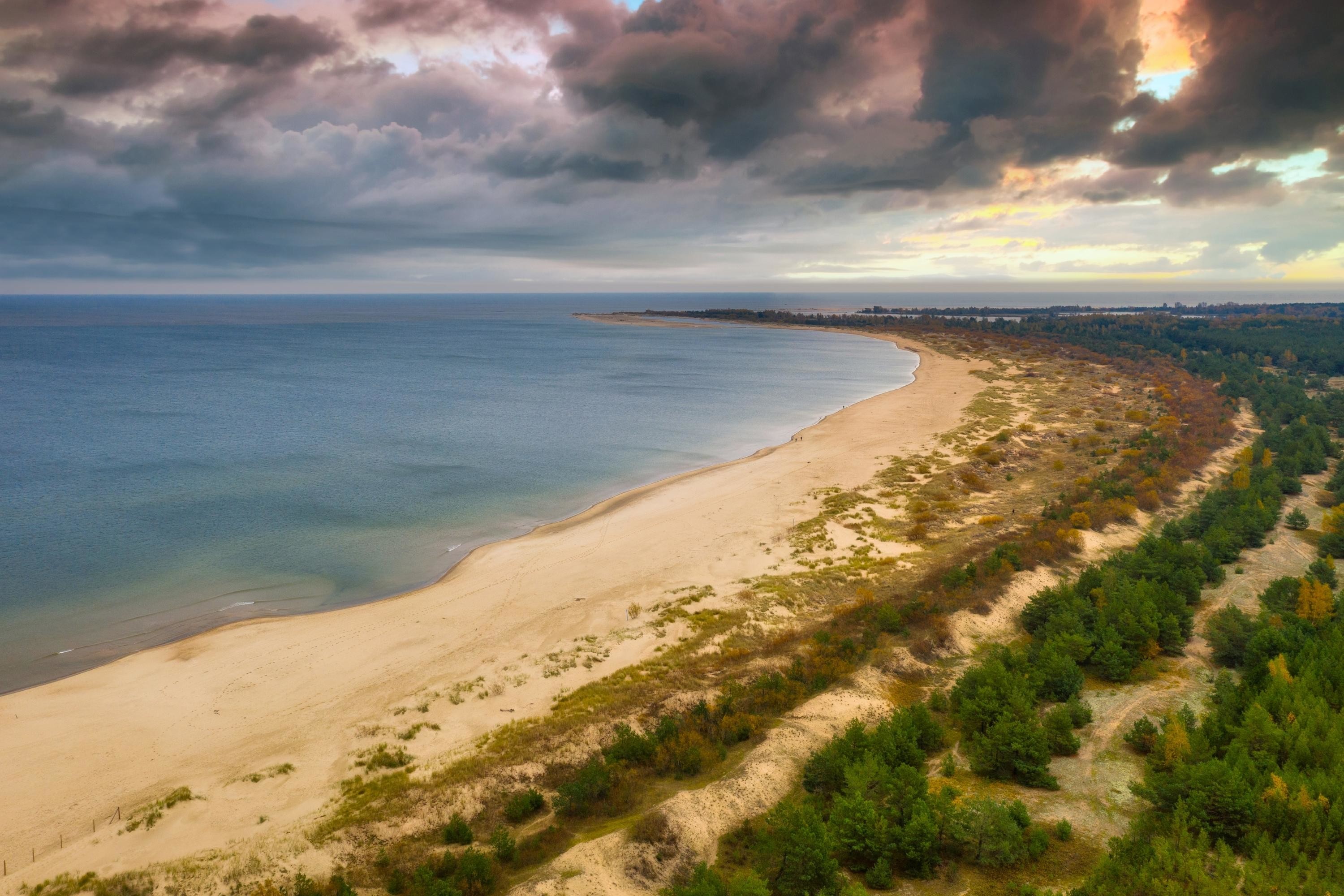 There are two beaches of note to visit, Sobieszewo and Orle, both of which have lifeguards, showers, toilets, changing rooms and cordoned off areas for children. Treasure hunters will be pleased to learn that amber frequently washes up onto the shores following stormy weather, and the area has two nature reserves, including Ptasi Raj (ENG: Bird Paradise) which is home to over 300 species of birds. Numerous bike trails around the island make for sweaty afternoons, and while the area has few monuments it does have a 19th-century dam in Przegalino, and is also home to the former residence of Nazi Gauleiter Albert Forster. Although his quarters are firmly cordoned off, visitors can still sneak a glimpse through a fence. If you want a tonic from the madhouse of Sopot, this is it.

By car: 15km from Gdańsk. Head to the Warsaw road and turn left after about 10km following the signs to Sobieszewo.
By bus: From Gdańsk Old Town, take bus 112 or 186 for about 50+mins to any number of stops from which you're about 12mins walking from the beach.
The one everyone makes a beeline for, though the further you walk towards Gdynia the more space you'll find. The pier is apparently the longest in Europe, and harks back to the day when Sopot was the preserve of the scurrilously wealthy.
The resort of Sopot is commonly accepted to have been founded in 1823 by the Alsatian doctor Jean Georg Haffner and though classy hotels and restaurants abound, Sopot is better known as a party town; a fact reflected by Hawaii style beach bars like Tropikalna Wyspa. Snack shacks abound, with Bar Przystań rated as being one of the best fish bars in the whole country. As suits its resort image, the beach has endless opportunites for outdoor types; ranging from cruises on mock pirate boats to being dragged behind a speedboat on a banana. Beach football and volleyball tournaments take place pretty much each day, and August 4, 8 and 25 will see swimming races around the pier take place. If you fancy your chances you'll need to register before 10:00 on the day of the race.  

Read our article on Sopot Beaches: What To Do And Where To Dip!
Choose from three beaches. Gdynia Orłowo (get off at Orłowo train station and head straight down ul. Orłowska) is the quieter, with an eroding cliff that proves popular with paragliders, and the scenic forest trails that lead to the top come populated with families of wild boar. The nostalgic-looking pier is also a good photo opportunity, as well as being an interesting spot and in summer theatre performances take place on the beachfront open-air stage, courtesy of the Municipal Theatre.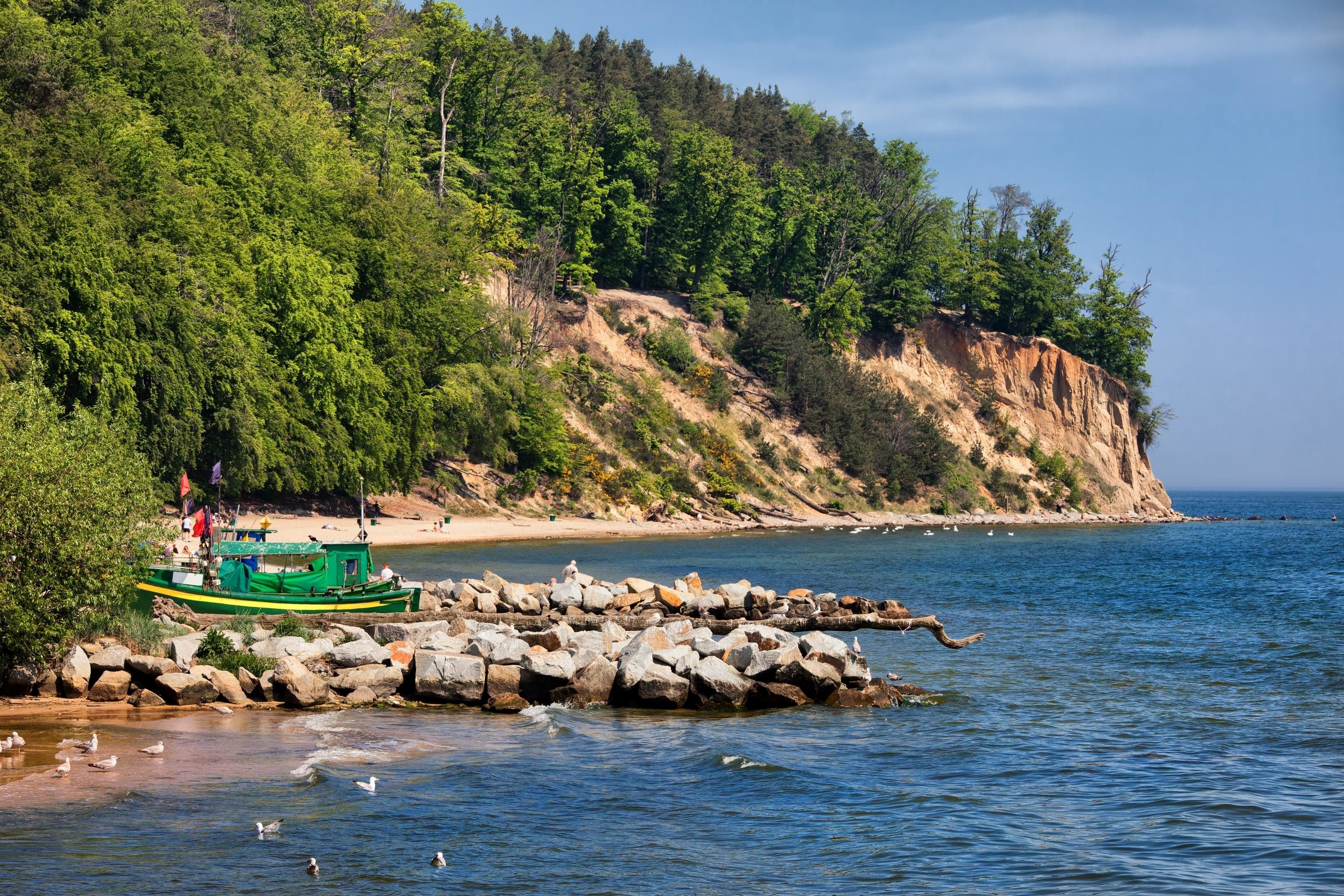 Backed by a phenomenal nature reserve, Gdynia 
Redłowo
 is the longest stretch of beach in Gdynia and our personal favourite, especially for enoying a single-use grill and sausages from the supermarket. There's even a man-made swing which the insta kids love to get snapped on. Its comparatively-remote location coupled with a few hundred metres of forest to hike through is dissuading enough for most locals and tourists, meaning the beach is mostly empty compared to
Plaża Miejska
(ENG: City Beach)
to the north.
Less than a kilometre from Gdynia's city centre, Plaża Miejska is more than 200 metres in length and almost as wide at it's top. This healthy piece of sand real estate is often packed to bursting point. Lifeguards, showers, toilets and daily beachball tournaments are part of the drill, and you may be interested to know that the first ever ice-cream on a stick was created on the nearby Świętojańska street back in 1932.
Read our article on Gdynia Beaches: Where To Take A Dip!.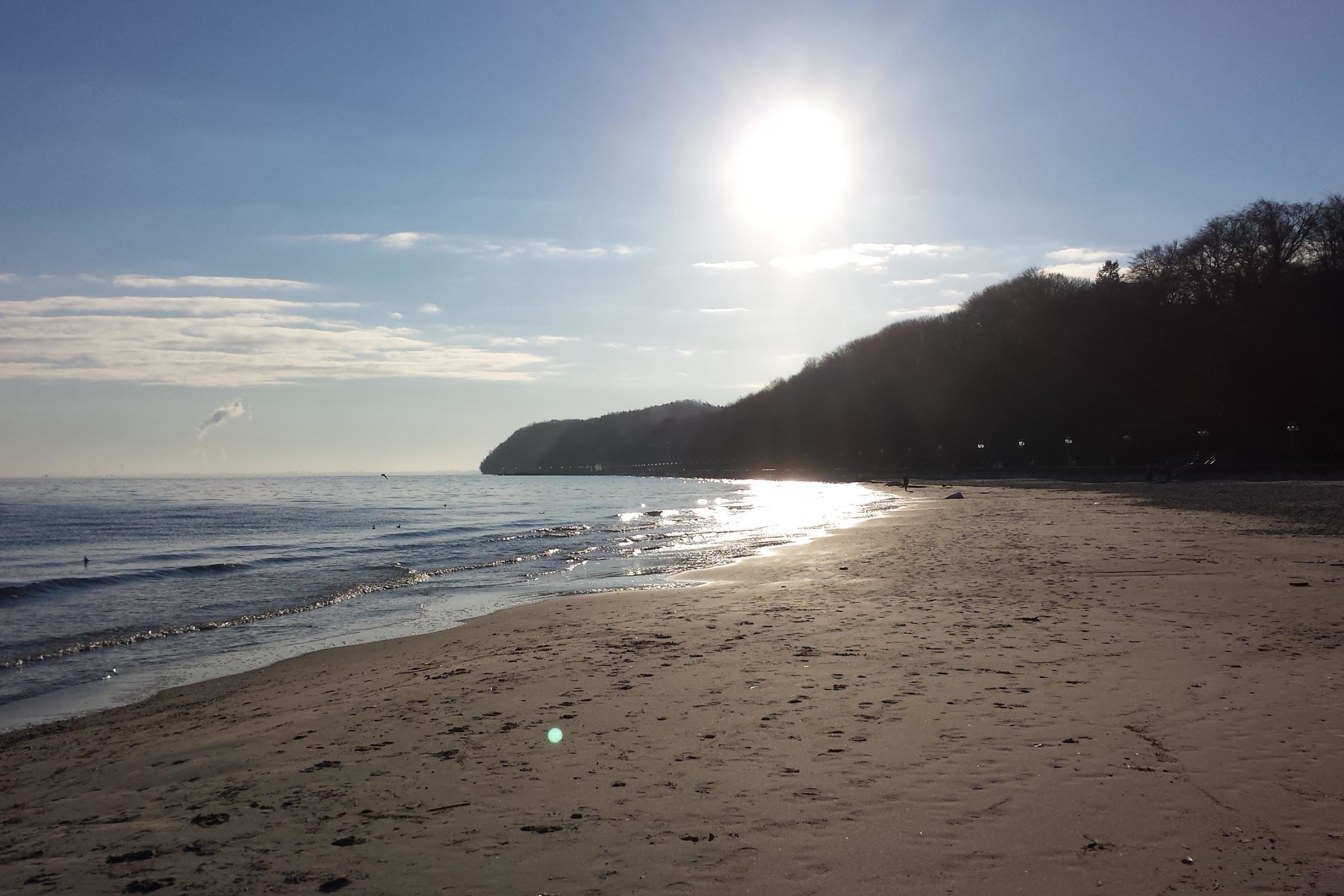 Have a Hel of a time at the beach!
If you really want to get far away from human contact, consider making a trip up to the Hel Peninsula. Catch a train from
Gdynia Główna
to Władysławowo at the top of the peninsula and, from there, it's about 1hr walk to the nearest beach, Chałupy. However, this is just one of many spots to enjoy, therefore
we recommend taking a bike with you
to explore some other options. The peninsula is about 35km long, very flat and will take you 1hr 40 minutes by bike if you go directly to the end, where you will find the fishing port of Hel.