The cobbled square at the top of ul. Dluga, flanked by the rear of The Great Armoury (Wielka Zbrojownia), the Foregate Complex, and the Coastal Theatre (Teatr Wybrzeze) is a parking lot for most of the year. However, it regularly hosts open-air events ranging from Christmas Markets to concerts to football tournaments.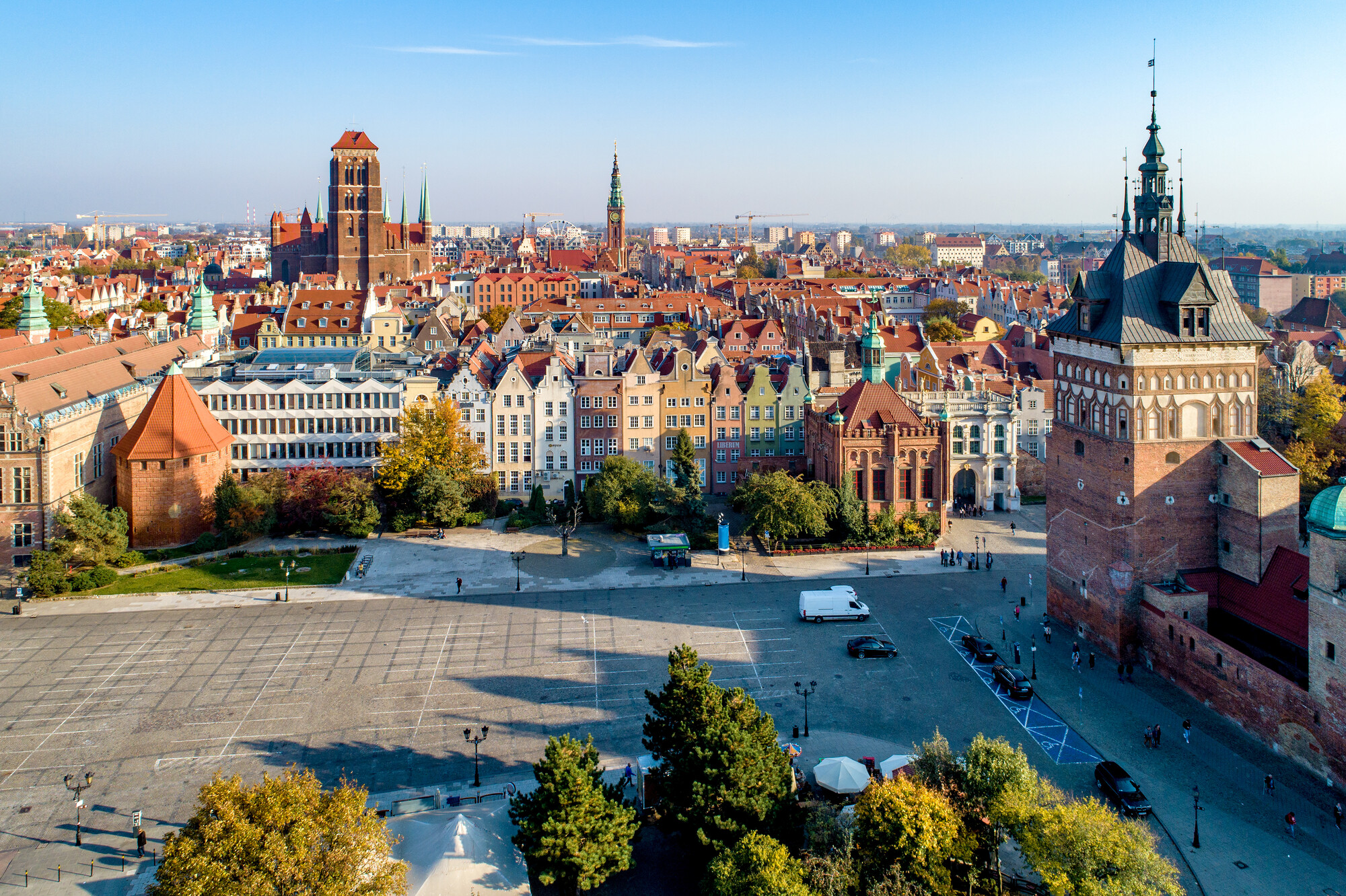 Targ Węglowy (ENG: The Coal Market) gets its name from the coal trading that took place here from the 15th century onwards. The area directly in front of the Great Armoury was called Targ Grochowy (ENG: Pea Market), and on its western side there was a flea market. During the city's years under Royal Prussian (and later German Imperial) rule, a series of tram tracks ran through here, which continued in a loop around the foregate complex. Following the destruction of WWII, the area was repurposed as a parking area.

It was in Targ Węglowy on 13 January 2019 that Gdańsk's late-Mayor Paweł Adamowicz was assassinated. The exact spot, located just infront of the Golden Gate, is now marked with a commemorative plaque.