44 Stanley is one of our favourite destinations for many reasons, but the style and fashion at the complex might just take the cake. Not only are there plenty of local designer clothing brands, but we've also noticed that the refined taste in garments and accessories stretches to the people you'll meet in the stores. 

So, if you're looking for style inspiration for this spring, we've found the place to be. Meet the people behind the brands. 
Acre Studio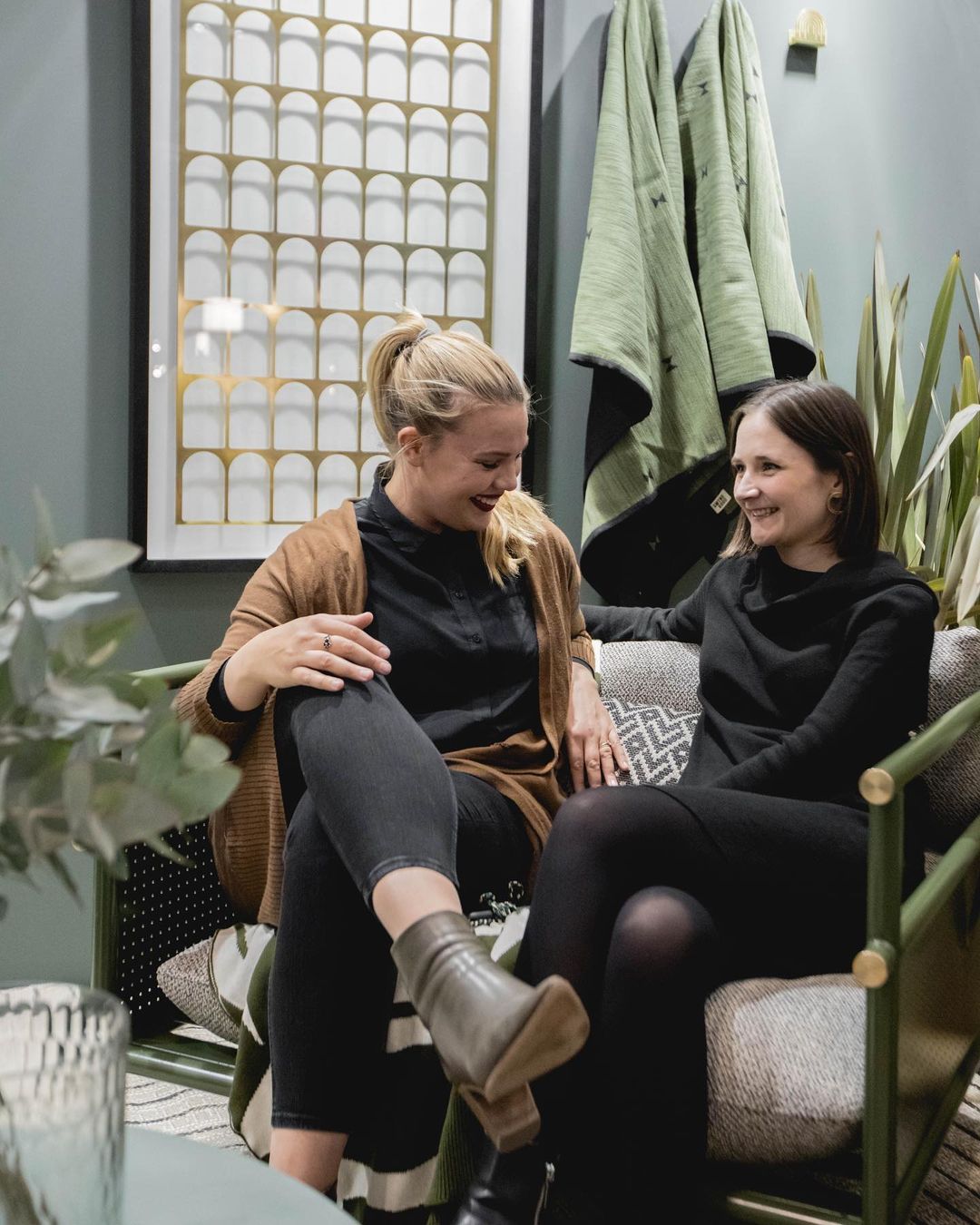 Acre Studio focuses on interior architecture, interior styling and design, and doubles as a retail store that stocks contemporary furniture pieces. The Acre Studio team offer shoppers a personalised experience at every stage of an interior design project, no matter the scale, budget or vision. Creating gorgeous interiors and furniture is not all the Acre Studio team is concerned with. When visiting the gorgeous space you can't help but admire the beautifully clothed women consulting on interior architecture, styling and design along with the stunning furniture pieces in store. Lia de Jongh, the interior designer who co-owns the studio with her business partner Lindy Swart curates her style with care. Her modern classic look is a result of putting together vibrant colours, dainty fine jewellery pieces and accessories by local craftsmen. Showroom assistant Thuli Luvuno adds a signature soft and feminine touch to all her ensembles. 
 
The Atelier and the gallery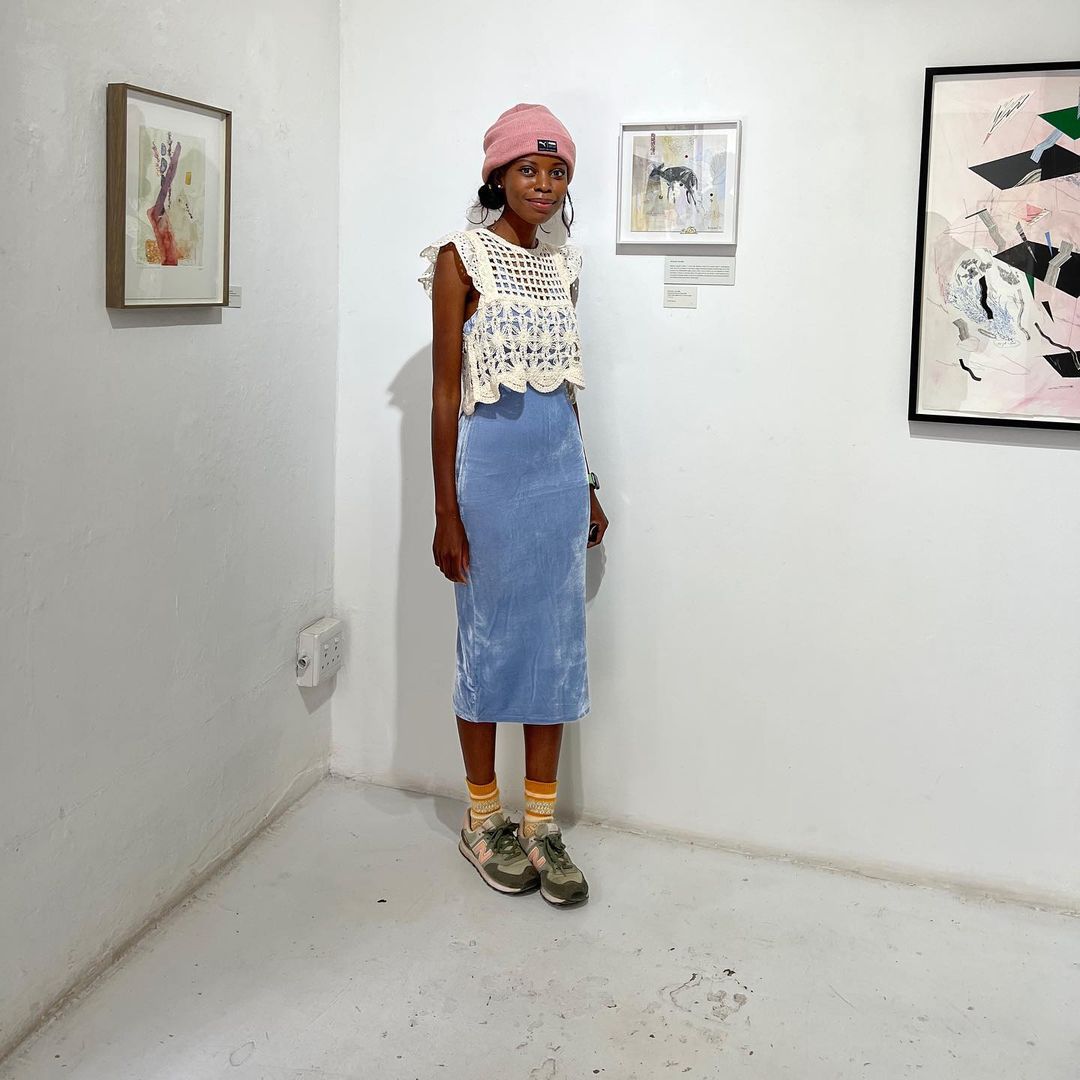 The Atelier is an expert framing studio and also offers a great selection of limited-edition prints by South African artists and imported, limited edition and collector's item books for children and adults. An extension of The Atelier, the gallery is a collaborative, artist-run space which comprises exhibitions, residencies, screenings and other forms of creative collaboration. Instinctively we were keen to convince the gallery's co-curator — Balekane Legoabe — to put up a framed picture of one of her outfits. She balances street style with pure class. We hear that her beanie collection is also just as impressive, and we love the way she plays around with colour in the gallery and in her style.
Bed, Bath, Body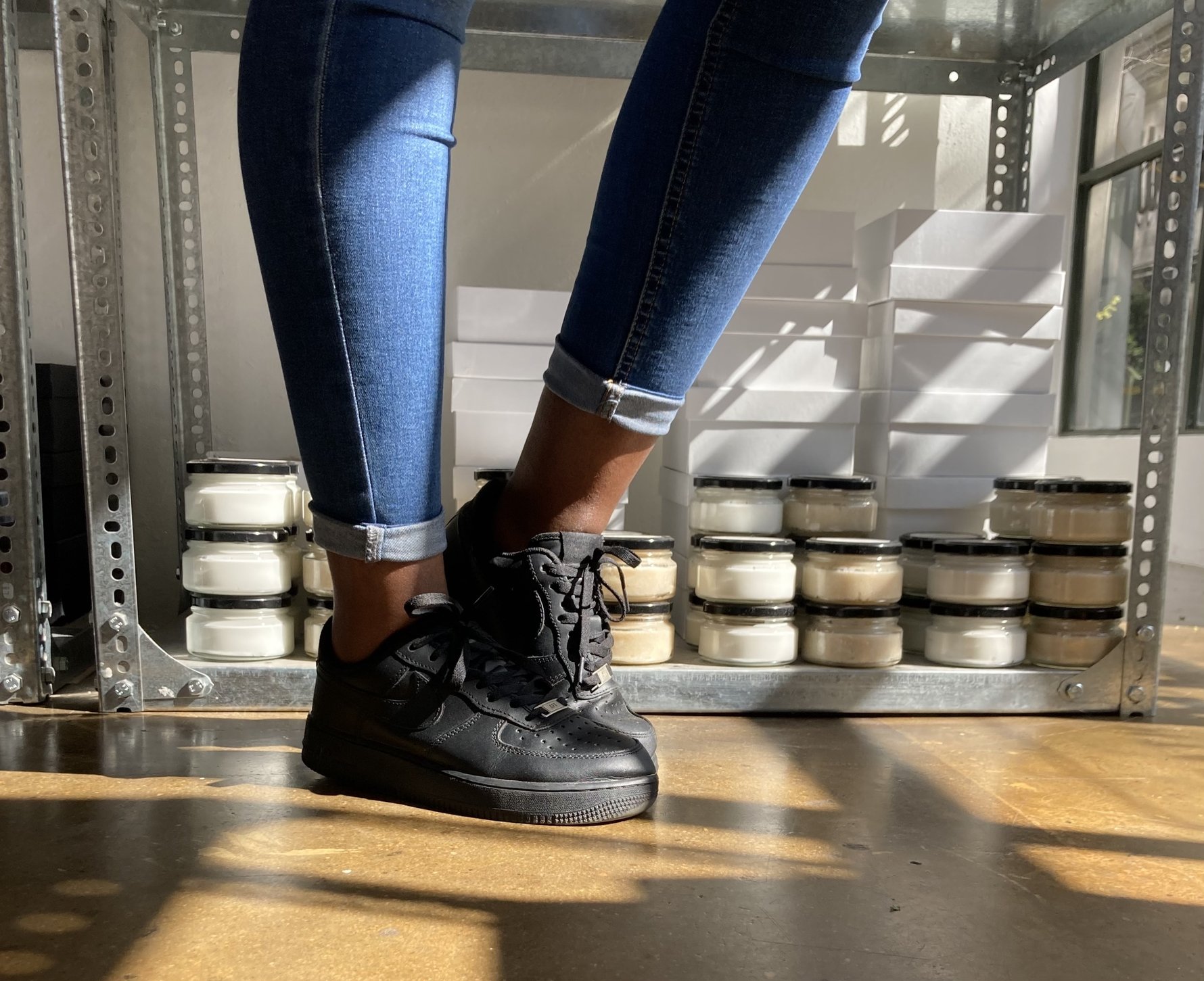 Bed Bath Body is a lovely addition to 44 Stanley's homeware, gifting and personal care offering, stocking finely crafted body care products, fragrances and scented candles. The sensory table where shoppers can explore every fragrance, pick up, interact, moisturise, spray and get a feel for each product is an awesome feature that anyone who visits the complex should experience. Smash, the store manager is as stylish as they come. You might only step into the finely crafted body care products boutique for one of their luxe items, but you will leave the space inspired to refresh your wardrobe too. Although she rates her chic cred as having decreased since becoming a mother, there's no way anyone with a great eye would not be able to tell that she loves making an effort to get dressed up. Her ensemble might be basic, but her outerwear picks are what pulls everything together. A bonus, Smash is a sneakerhead and you would be doing yourself a disservice if you didn't ask her to please show you her shoes when visiting the store. 
 
Guillotine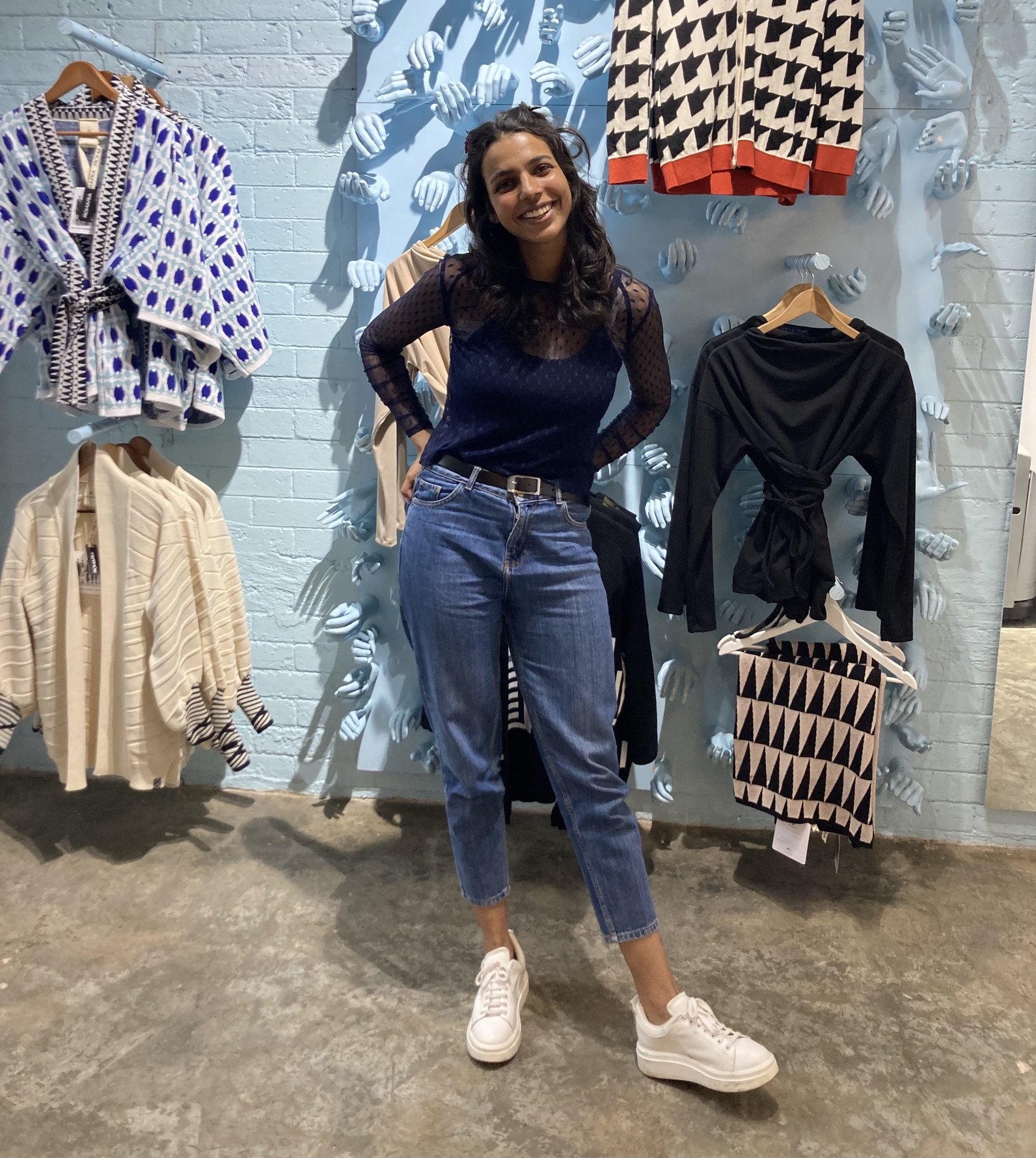 At Guillotine, you'll find a collection of sustainably produced garments in sensual fitted forms and luxurious fabrics. Guillotine also stocks womenswear by top female-led South African brands such as Pichulik, Romaria and Latitudes X L'mad. There's also no doubt that the team at Guillotine has some of the best-dressed women in Joburg, given their access to Lisa Jaffe's expertly crafted designs. Still, the ability to easily acquire Guillotine garments does not take away from Nebraska Aysen and Lisa's timeless sense of style. Although generations apart, the pair curate clothing items to exude a confident elegance that we wish we could purchase in-store. Nebraska pays special attention to simply cut clothing items that are easy to layer and although she is an avid online shopper, she stays away from fast fashion brands to maintain the quality and sustainability of her garments. Lisa's style steers more on the edgy side with her wearing mostly her own exquisitely tailored designs. Her shoe collection deserves a feature of its own. 
Rowdy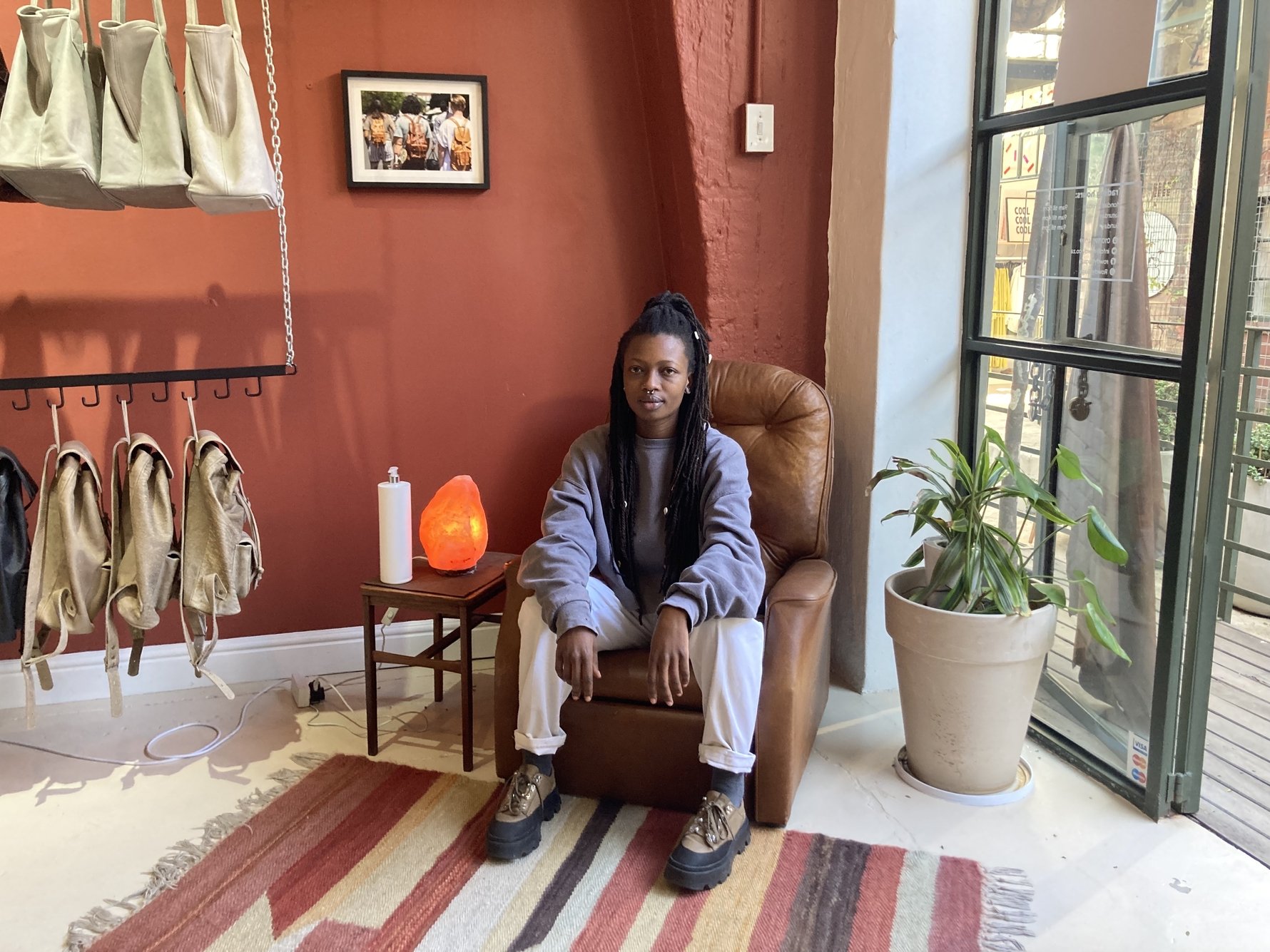 Rowdy Bags is a fan-favourite brand from Cape Town offering handmade leather accessories that last a lifetime (it's guaranteed and you can get your pieces mended in-store when needed). Kwazi Ndebele is Rowdy's assistant manager and her clothing choices are all about a casually cool aesthetic. You can easily spot her signature long dreadlocks accessorised with beads when visiting the store, but it would be challenging to spot her solely through her clothes as her pieces are so eclectic. Kwazi chooses comfort first due to her work demands but has a unique way of curating her outfits built from items she's collected from her parents' wardrobe, thrift shops and the local clothing brands at 44 Stanley. 
 
Lucky Fish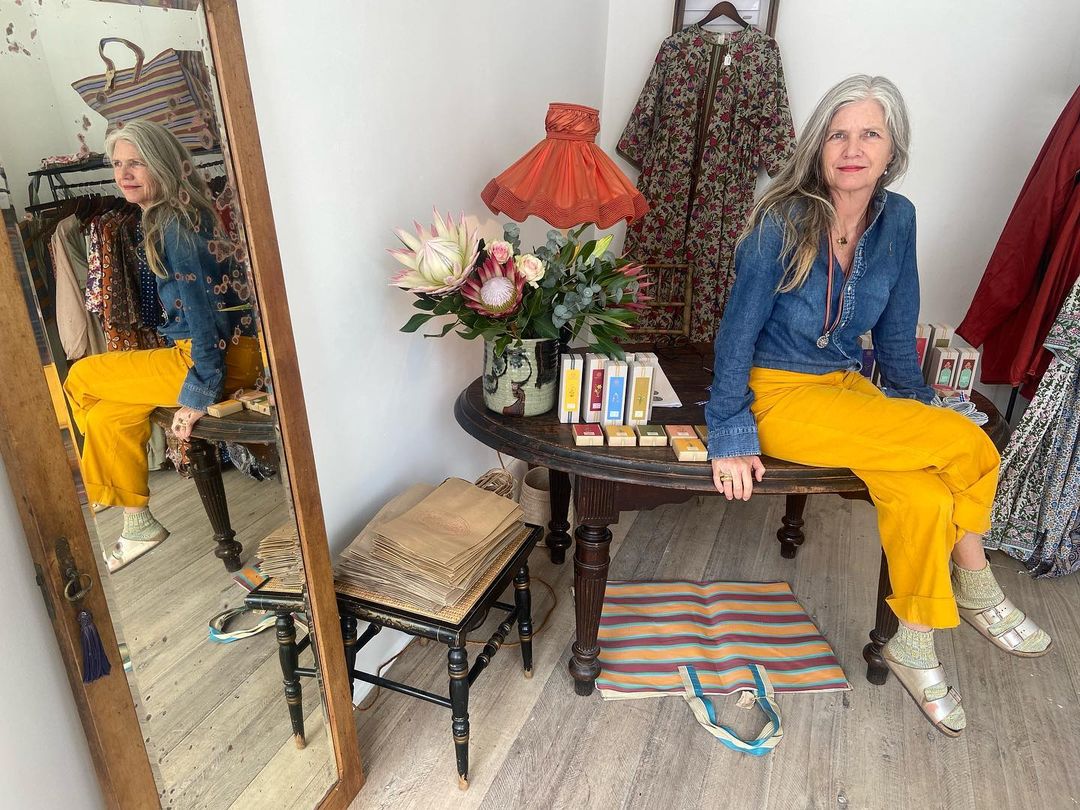 Lucky Fish is a lively boutique, beautifully curated, and the place to find womenswear, accessories, linen and objects made from intricately printed Indian cotton, and other imported natural textiles. The phenomenal selection at Lucky Fish is a fantastic indicator of the fabulousness to expect from clothing designer, jewellery maker, store owner, manager and all-around superwoman — Lulu Baily. You can typically find her draped in her store's beautifully patterned, and textured kaleidoscopic garments and adorned in multiple accessories that are just the perfect eye candy. Lulu is inspired by several ethnic cultures and steers away from fading trends, rather opting for timeless classics made from natural fibres. It was also a bonus to learn that Lulu is greatly inspired by Alessandro Michele's creative direction at Gucci. You cannot miss this classic yet bold reference in her style and store's aesthetic. 
Lunar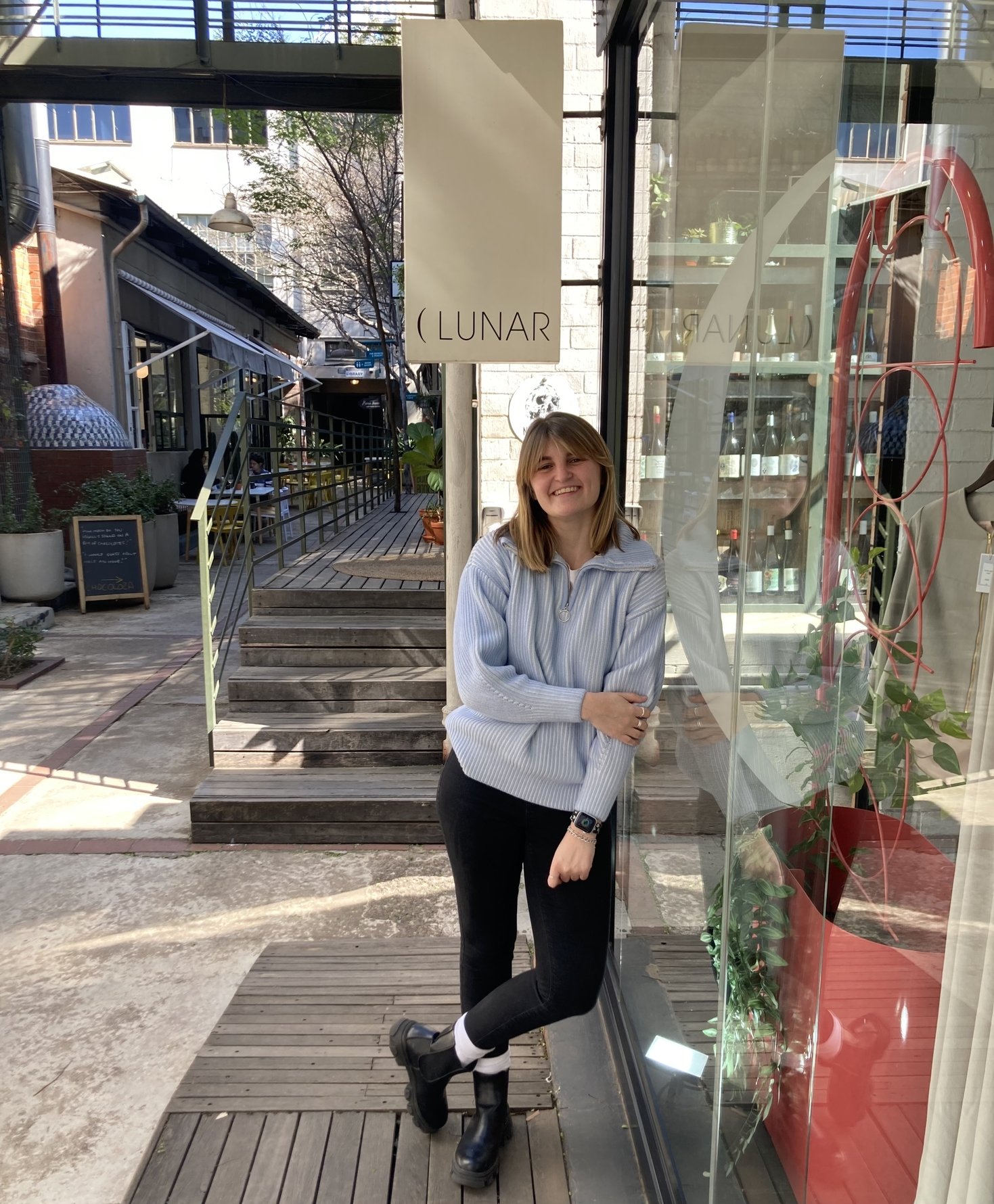 Lunar, a women's clothing and bridal boutique makes sustainable and accessible designer pieces. Expect timeless wardrobe staples in flattering cuts with surprising details. The women at Lunar know a thing or two about effortlessly chic and sustainable clothing and it seems they've adopted this wisdom into their own style. Steph Baker — the store manager — describes her style as a cross between modern and vintage, inspired by the styles of the '60s and '70s. Of course, fast fashion is not an option for Steph who prefers to find her clothes at thrift shops. Nicola Luther and Sonja Stanislaus-kaw Di-aping, the owners and designers at Lunar opt for elegant comfort when dressing on an everyday basis and what better than their own brand to portray this look.
Me&B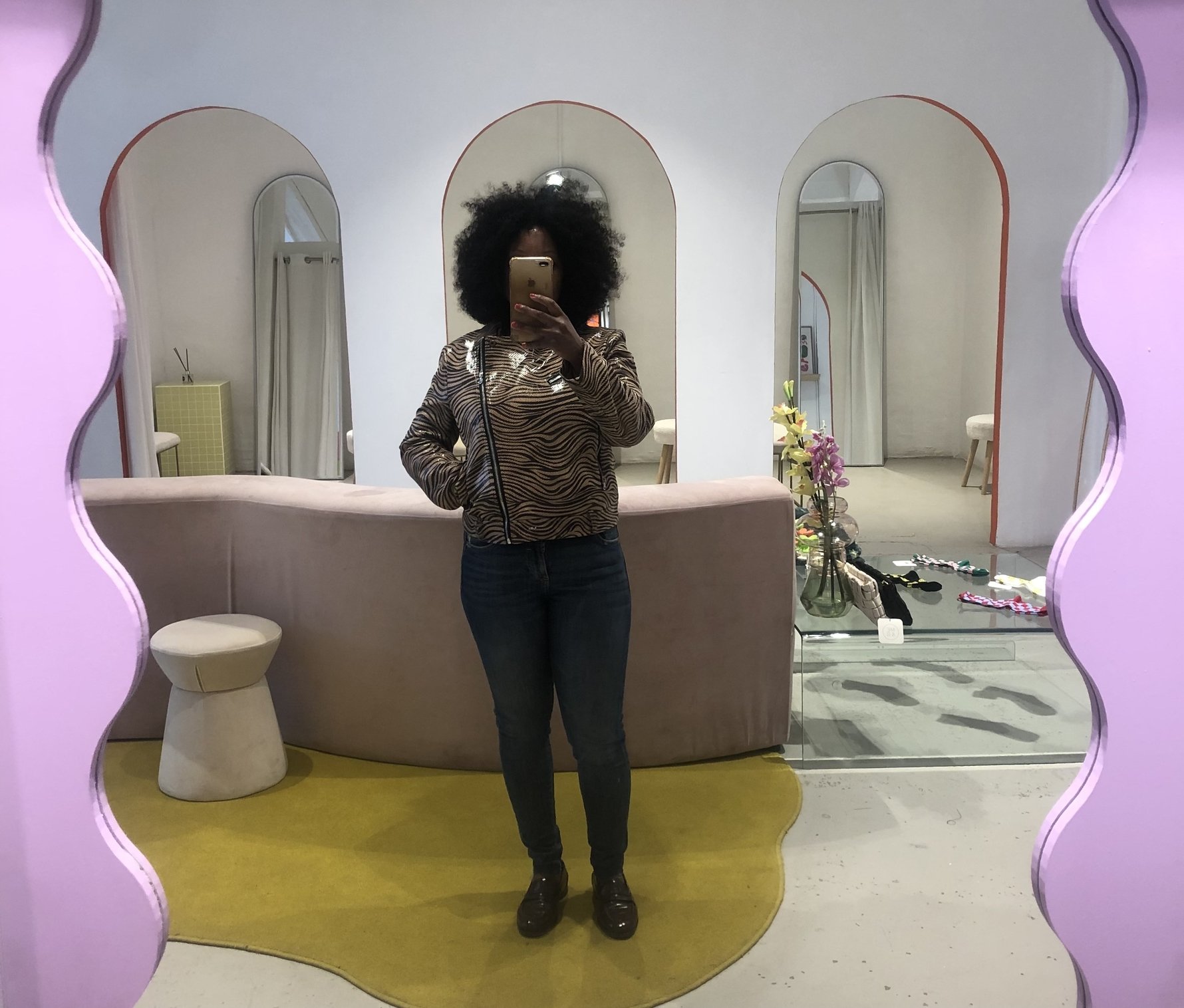 Quirky, cool, local and trendy is the name of the game at Me&B, which stocks women's fashion from sizes 32-46 so all can join in on the fun. Me&B shoppers can also find accessories like hats and jewellery and other ready-to-wear pieces, including swimwear. The store manager at Me&B does a fantastic job at dressing women of all sizes in flattering, yet fashionable garments and does an equally superb job at attiring herself. Fierce, fun, colourful and rare are a few words that come to mind when describing Thelma Sebetlela's dress code. Thelma curates her outfits to fit what makes her feel most confident on the day and she has her own boutique on Instagram where people can get a further glimpse into what pieces of fashion inspire her. Thelma's page @glee_fashions stocks pre-loved designer bags, a decision inspired by her own pre-owned designer shopping habits (she's been lucky enough to source Balenciaga sneakers and Chanel half-boots).