Lebo's Soweto Backpackers, also fondly known simply as Lebo's, is a justifiably celebrated establishment that was one of the first pioneering tourism businesses to revolutionise what 'township tourism' could mean in South Africa.

Situated in a friendly corner of the Soweto suburb of Orlando West (not far from Nelson Mandela's former family home), this backpackers has had a huge impact on tourism within Soweto, becoming a major attraction in and of itself. There's a wide range of tour experiences on offer as well as traditional cookery classes, fireside storytelling evenings, morning yoga classes and the delightful Lebo's Open Air Restaurant. 

We've been on Lebo's famous and much-imitated bicycle tours several times (you can read our review of these brilliant tours here) and lockdown over, we decided it was time to make the most of a stayover visit too. 
Friday night at the beach bar
After checking into our cosy double en-suite room, we headed to the dining room for a delicious home-cooked dinner of classic South African home food. The food at Lebo's is excellent, homemade with ingredients grown in the local community farm gardens, and we highly recommend booking a full board stay. After dinner we then retreated to the chilled beach-style bar in the courtyard to enjoy a beer and shoot some pool on the rooftop pool table before bed.

Only a 30-minute drive from the city, we already quickly felt ourselves slipping easily into 'holiday' mood.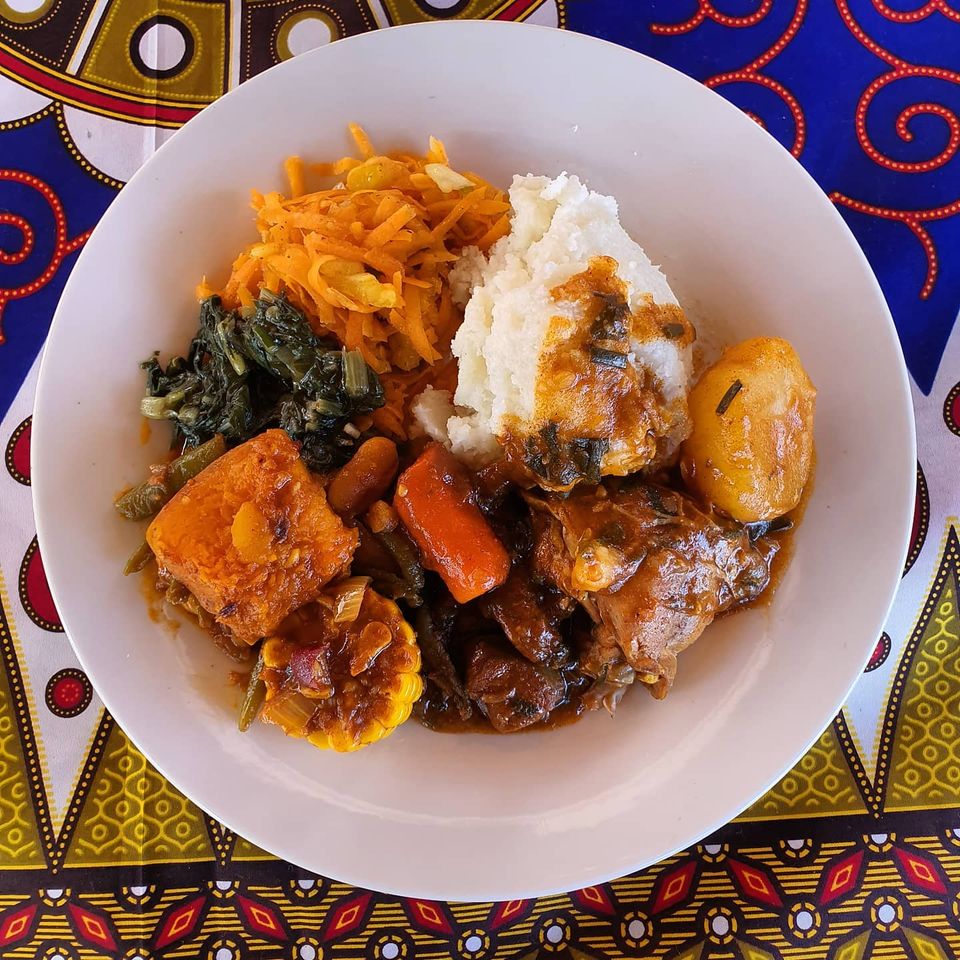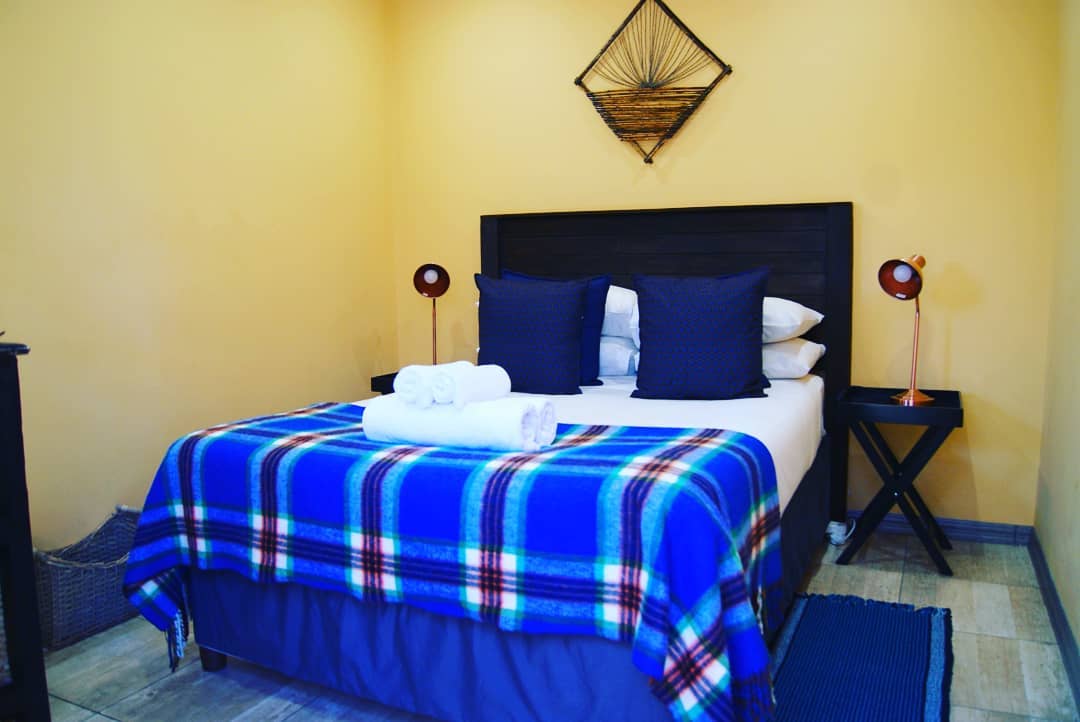 Saturday morning cycling
One of the things that give this warm and welcoming space its character is the abundant greenery. There are pot plants, aloes, shrubbery and palms trees in every corner of the property, from the window sills to the gardens.  

In the morning after breakfast you'll get to see more of this talented gardening work at Leboland, a fully-fledged campsite on a small hill overlooking the backpackers. Together with the local community, the Lebo's team has also developed a farm at Leboland where local women farm vegetables and tend to a collection of chickens and goats.
 


This inspiring green place with its epic views over Soweto served as the starting point for our excellent cycling tour. Led by our charming guide Mzwandile we went up, down and around the nearby neighbourhoods, along back streets and past famous monuments, sharing in the stories of Soweto's dramatic history, unique traditions and contemporary challenges and triumphs.

We opted for a 2.5 hour tour, but found by the end of it we could happily have kept cycling for another two hours!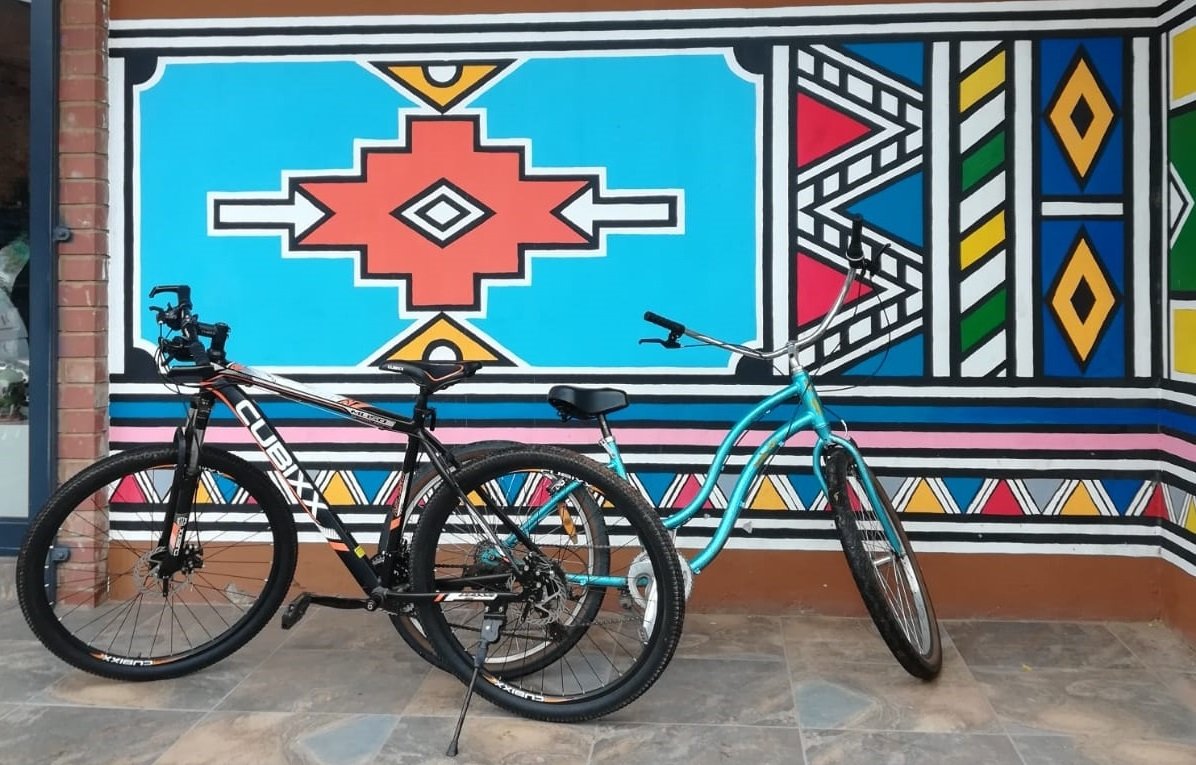 Live reggae and a potjie dinner
Back at the backpackers we headed to the Lebo's Open-Air Restaurant and adjoining park for drinks and to enjoy some music at a reggae festival that was just getting started. This park was once a dumping site, but is now a delightful and well-cared for green space housing the outdoor restaurant and used for cultural events on most weekends. Another compelling reason to plan a weekend stayover.  

As the sun started to set the delicious curries, slow-cooked for several hours on an open fire, were ready to serve and we sat down to feast. Definitely our favourite meal of the weekend (and a highlight of any of the dinners we've eaten out recently).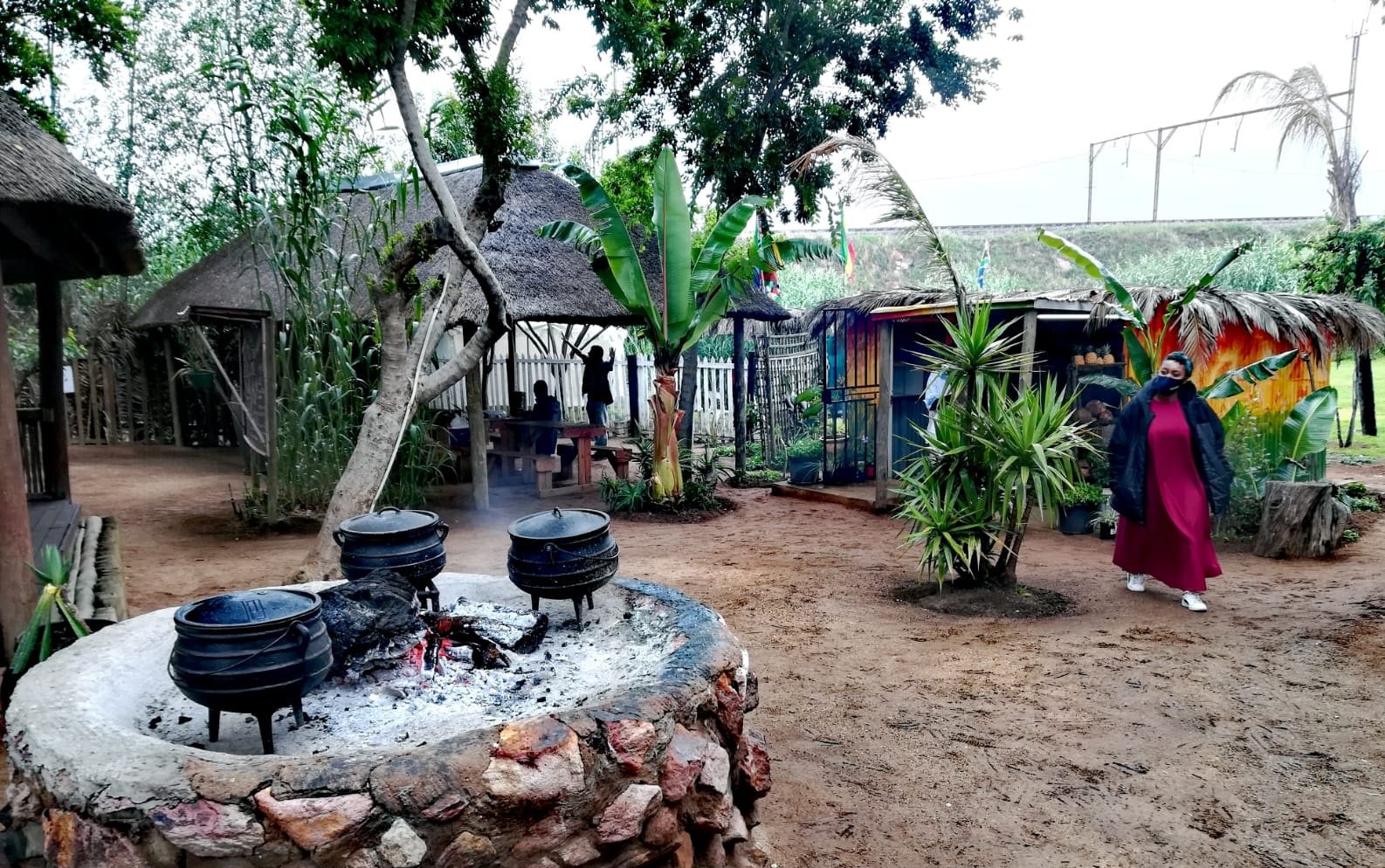 Saturday night in Soweto
With a big Premier League clash that evening, we couldn't resist heading out to find a bar to watch the match. Vilakazi Street is a short Uber ride from the backpackers and has a huge choice of bars, although what you will soon discover is that on Saturday night, Soweto likes to party.

We did find a spot to watch the football, but, the real attraction on the street were the DJs. At the top of Vilakazi, SUD bar with its huge terrace and DJ sets has become a party spot of note, while at the bottom of the street the new 88 Vilakazi Beach Bar promises more of the same. Between them sits Sakhumzi's one of the original restaurants to open on this street and still a firm favourite.

Back at the backpackers the reggae festival was in full flow and we spent the rest of the evening enjoying the music with a gang of new friends. Staying the night presented us with a unique opportunity to meet new people from different backgrounds, that would be very difficult to experience anywhere else. 
Soweto Sundays
Sundays in Soweto have a special buzz. Various church groups head to and from worship in their distinctive uniforms, children play fiercely contested soccer matches, car washes turn into party spots and as the afternoon sets in, the rest of the day is dedicated to eating and drinking.

After breakfast and a bit of downtime chilling on the sun loungers in the garden at Lebo's, we decided to head out in search of Sunday brunch.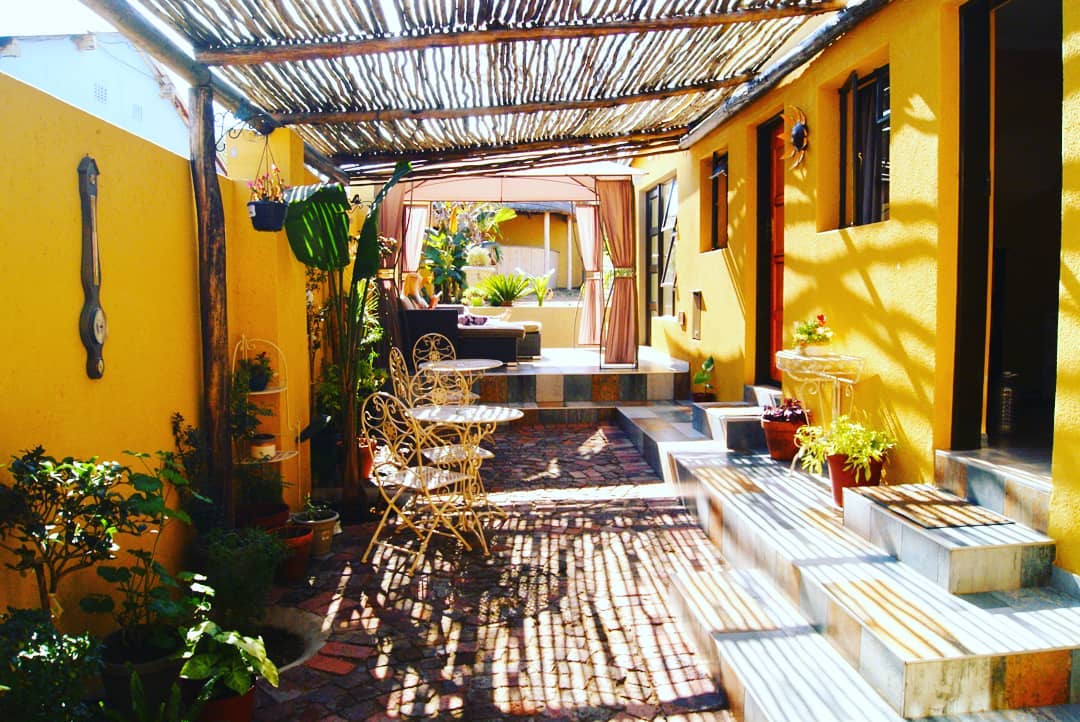 Native Rebels in Jabavu, one of our favourite Soweto cafe-bars, was hosting its Sunset Playlist Sunday brunch party (from 13:00-21:00) but we decided instead to head to the Thesis Open Kitchen in Mofolo. 

Choose from one of the pavement tables in front where you can survey the action on the street, or head into the quiet courtyard in the back and enjoy a wide-ranging menu of favourites like lamb knuckles stew, chicken stir fry, steaks and classic pasta dishes. There's also a good wine menu that is worth investigating.

Somehow Sunday had stretched on and the road back to Joburg was calling. We left in the late afternoon but it was clear, the Soweto Sunday party would be in full swing for some hours to come. All the more reason to stay over a little longer!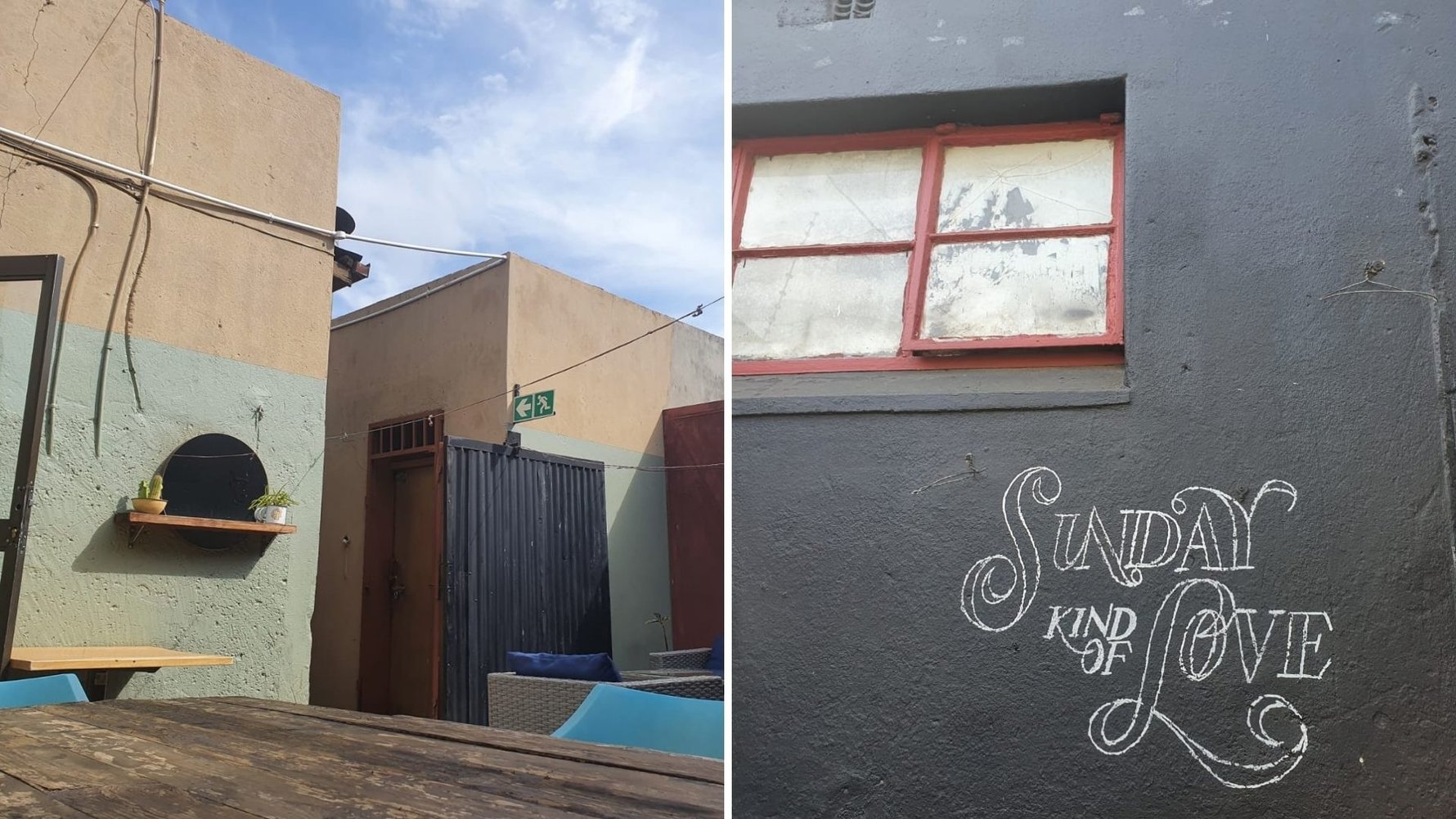 PLAN YOUR VISIT
Tours, experiences and overnight stays at Lebo's Soweto Backpackers can be booked online at sowetobackpackers.com

Accommodation options include four or six sleeper dorms, and double, twin or single private rooms, chalets and camping. Dorm beds from R205 per night, private rooms from R390 per person. Tours cost from R350 per person for a 2.5 hour cycling tour and include lunch.

Couples weekend getaway special. Lebo's are currently running a 30% off discount on two-night weekend getaways. For R1950 the all-inclusive getaway package for two includes two nights in a double room, welcome drink, breakfast and dinner on both days and a 2 hours bicycle or a tuk tuk tour (including lunch and a drink).

Museums Unfortunately at the time we visited none of Soweto's key museums - the Nelson Mandela House, Hector Pieterson Museum and Kliptown Museum - had reopened after lockdown. At the time of publication (December 3, 2020), all museums were still closed. When the museums do reopen we recommend scheduling a visit into your stay.

Find Lebo's at 10823A Pooe St, cnr Ramushu St, Orlando West, Soweto, tel. +27 11 936 3444, www.sowetobackpackers.com