When you think 'wine bar', you don't necessarily think 'superb food menu'. Wine bars tend to be synonymous with torn bread, charcuterie boards, and small servings of olives. Not here. Acid Food & Wine Bar in Parktown North has officially raised the (wine) bar. 

For those just wanting a quick glass of wine and a bite, they offer 'bar snacks' of the elevated kind, and by 'elevated' we mean simply delectable and executed with panache. The trio of oysters with Thai nam jim dressing, their kimchi and gruyere boazi, and the wood-ear mushroom salad with a truffle mustard vinaigrette will all knock your socks off. In fact, it's hard to call them 'bar snacks' as they're just too good, too complex.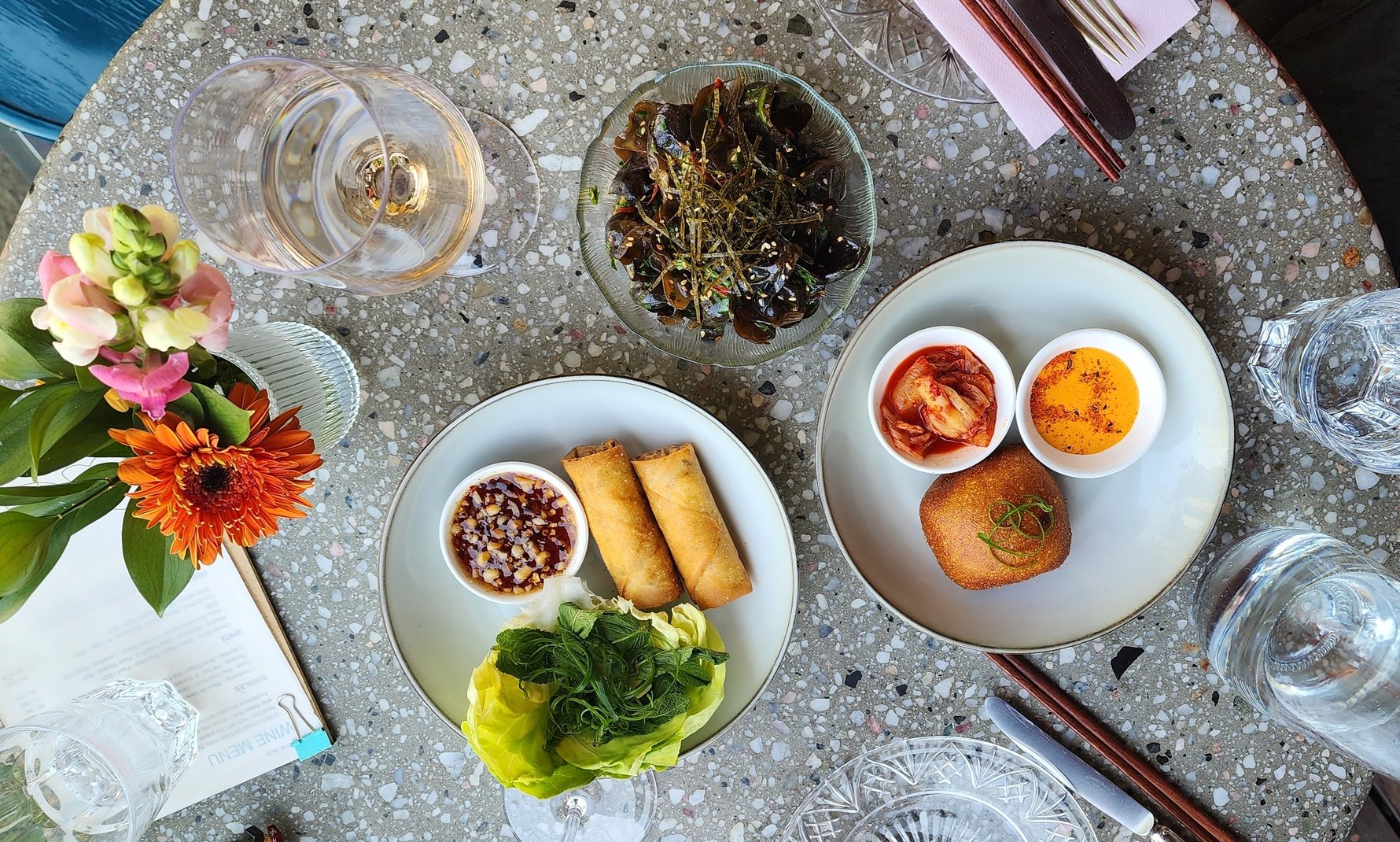 When owners Jessie Doveton and Jemma Styer (former manager at Coalition and Flor) opened Acid Food & Wine Bar in November 2022 the menu was global in style, but Chef Doveton has slowly curated it in a more Southeast Asian direction. It's not a cuisine that you'd necessarily associate with wine, but it works beautifully. The reason is Doveton's delicate touch when it comes to seasoning and spice; every mouthful is layered with a blissful balance of flavours, her food awakens the senses, yet it's subtle.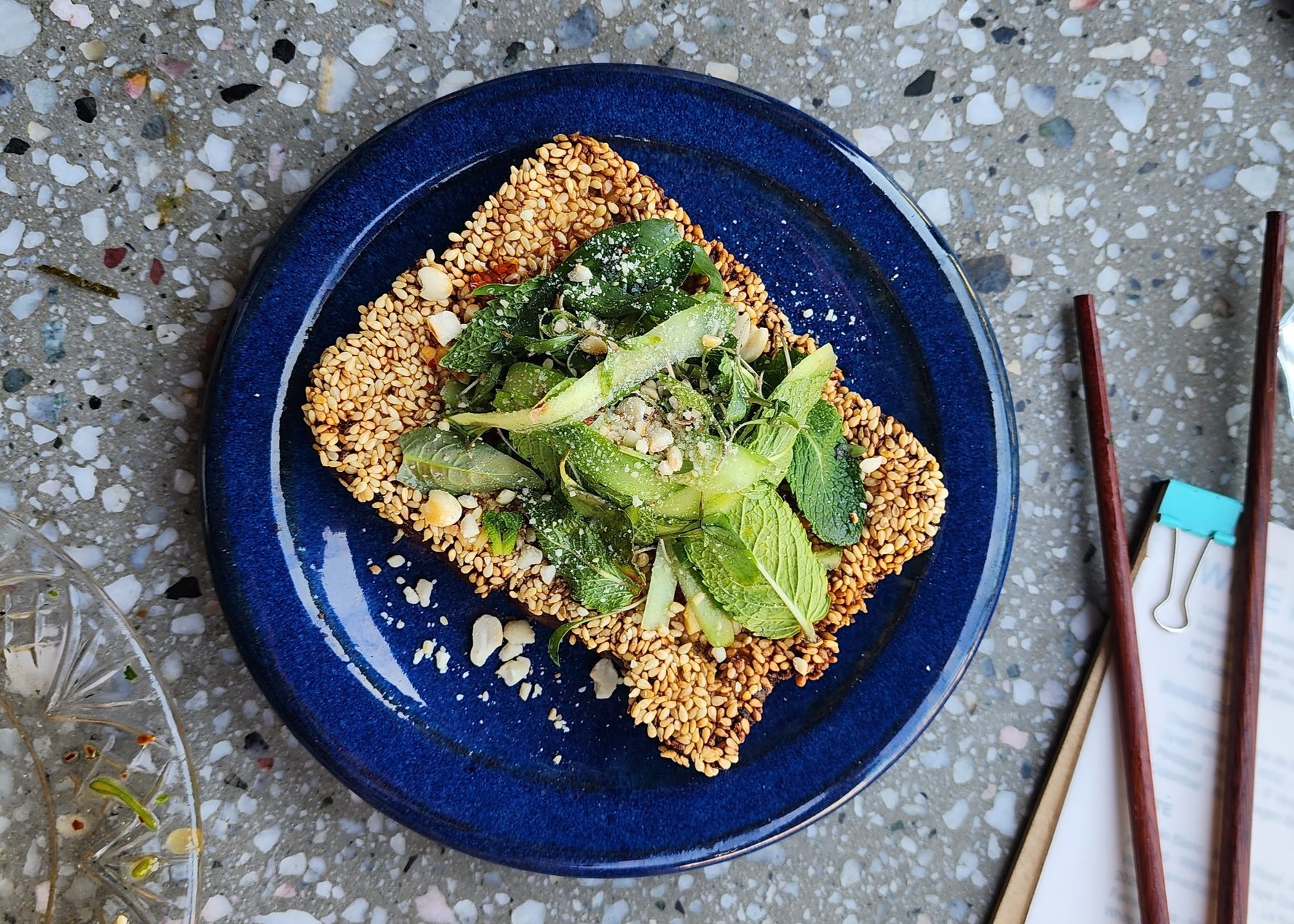 We don't say this lightly: everything on the menu is fantastic, and it's hard to choose stand outs. The lunch menu differs slightly from dinner in that the selection is smaller, but the chicken wontons in a Szechuan chilli oil broth is a dish so comforting you'll happily trade it for any chicken noodle out there, and the prawn toast on milk bread with roasted peanuts and cucumber ajaat is sublimely simple. It's the kind of menu where you order one of everything and share.

When it comes to the wines, you're unlikely to recognise many, if any. Acid Food & Wine Bar features quality wines from predominantly women or marginalised producers, often unusual varieties, always small-batch, and every wine is available by the glass. Just ask one of the amazing waiters or Styer, co-owner and sommelier, to help you choose your cultivar. The beauty of an entire wine list being by the glass is it's a great chance to try something new and unique, or something you didn't think you'd be into, like a white merlot, pinotage bubbles or cinsault. The team on the floor know their stuff, but they're not snooty about it. They won't upsell you and are passionate about finding the right fit, which they will.

On the day of our visit, Styer suggested a glass of Lievland Liefkoos rosé to suit our mood and the summer sunshine, and what a treat it was: delicate, elegant and smooth as anything. It's been a while since a glass of wine and a light lunch have been so on point.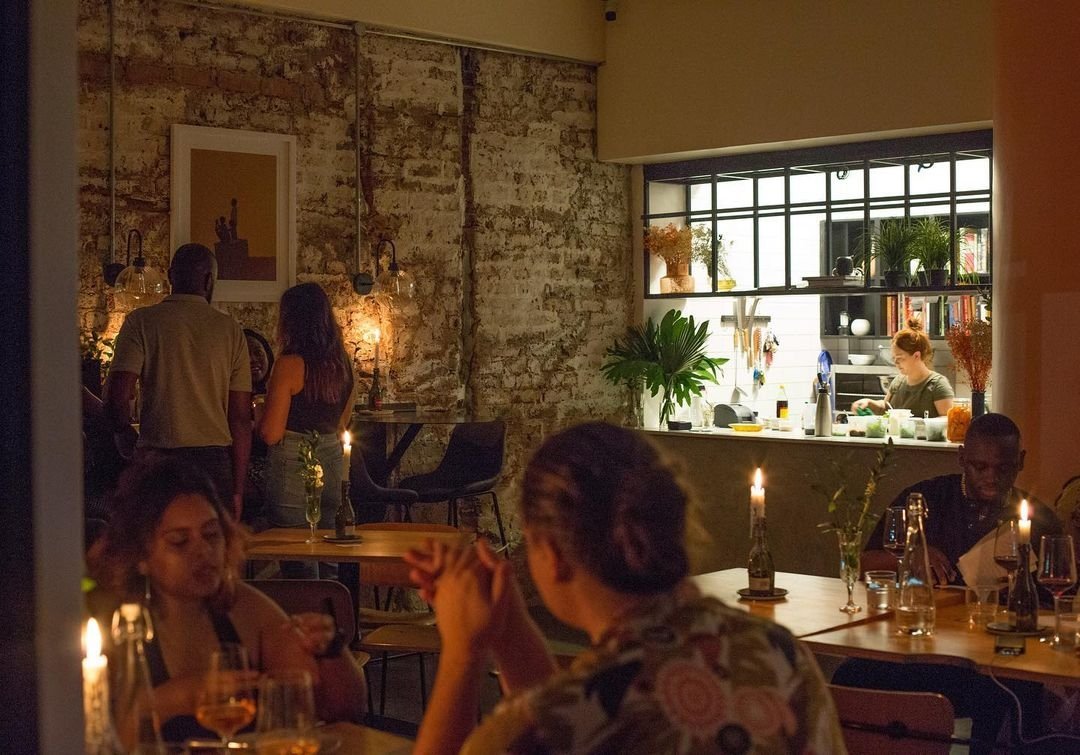 The space is feminine and funky without trying too hard. Peach tones and pastel pinks line the walls; the furnishings are minimal apart from a few colourful couches and rugs dotted about. The centrepiece is a striking circular bar counter that just begs to be sat at. The design of the bar makes it a great space to come on your own, where you can sit and talk to the team and enjoy a glass of wine without feeling awkward. And that's so much of the ethos of Acid Food & Wine Bar; it's a safe space that's inclusive and progressive, but it's also one of the most exciting restaurants in the city with a food and wine offering that's making waves.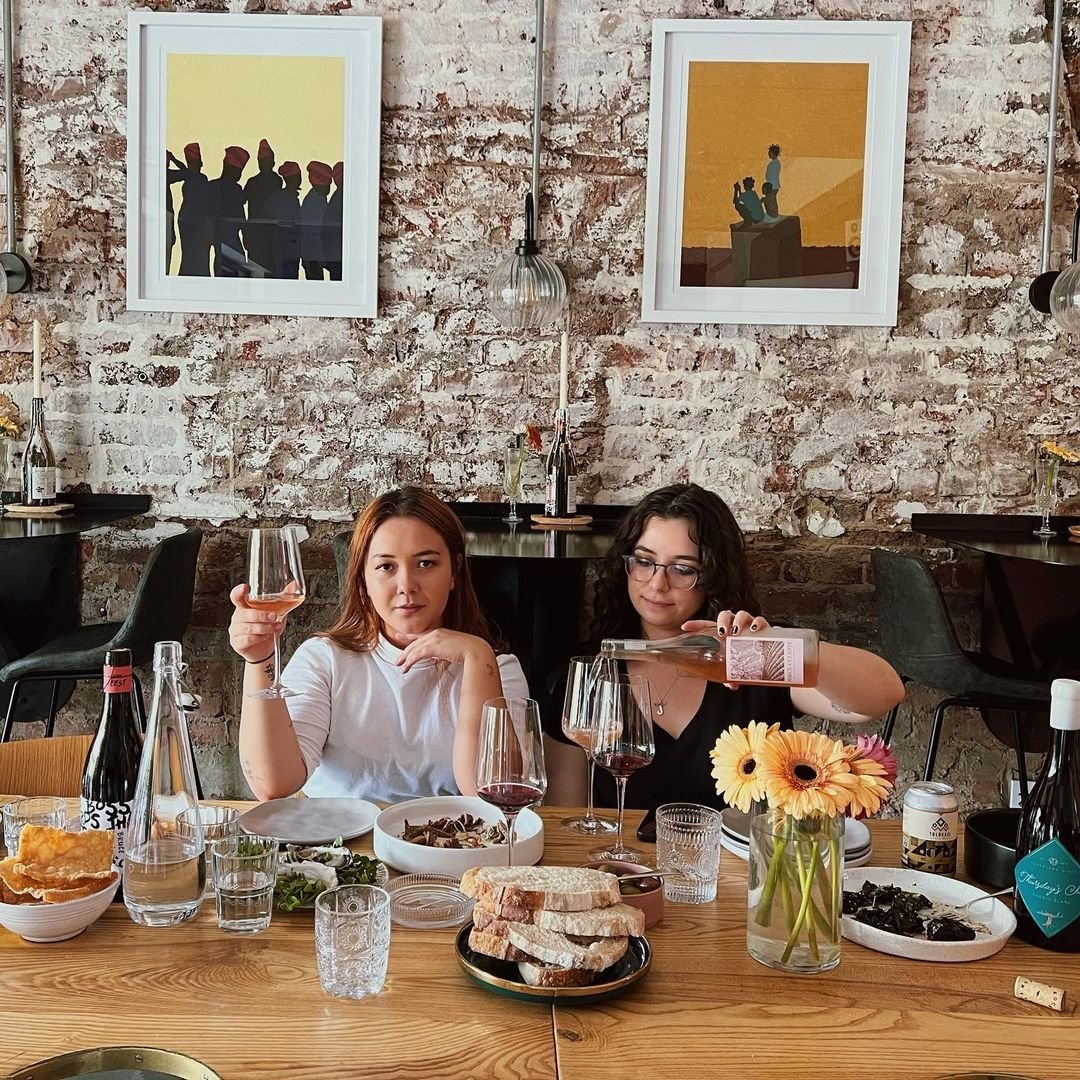 We need more places in Johannesburg like this. So do not pass go, do not collect R200, just go straight to Acid Food & Wine Bar.

P.S. They also hold bar takeovers, Wine Wednesdays, First Thursday events and curated food and wine evenings, so be sure to follow their Instagram account to keep up to date with the latest events.