The Chinese Lunar New Year or Spring Festival starts on Sun, Jan 22, 2023. This year marks the year of the Rabbit which depending on your zodiac could make it either lucky or unlucky (if you want to find out what the Year of the Rabbit means for you, check your zodiac sign here.)

The festival starts off with a day dedicated to cleaning and making room for good luck and then follows with prayers, family meals, parades and, of course fireworks. Joburg's Chinese community always makes sure to celebrate with cultural performances, fireworks and plenty of delicious food and the events are spread through the weekends after Sun, Jan 22.

This year the traditional celebrations in First Chinatown on Commissioner Street will not take place in their usual way, instead the First Chinatown community has moved the celebrations to Sacred Heart School in Observatory. 

Read on to find out where you can join in the festivities.
Sunday January 22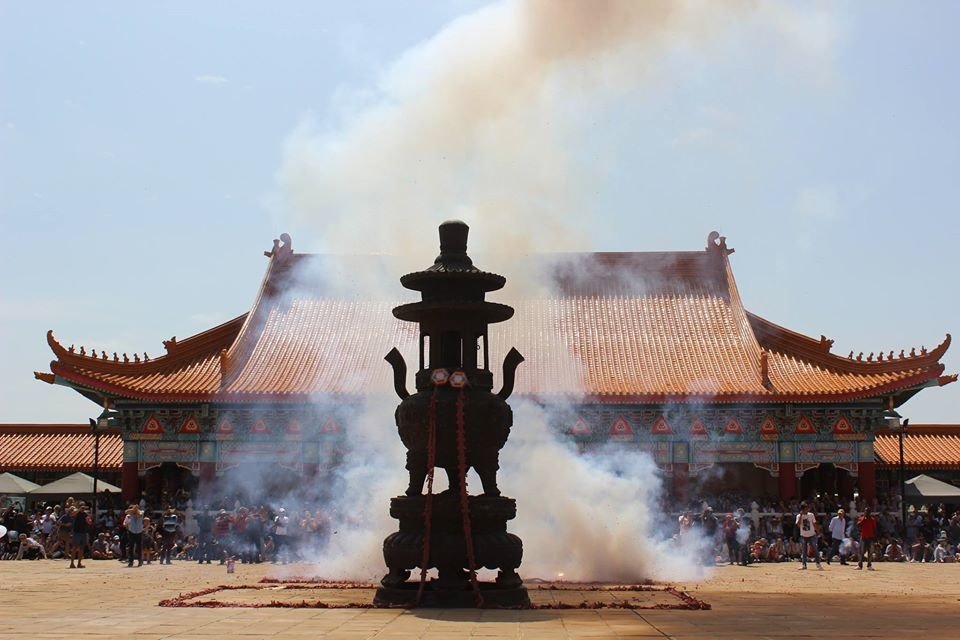 The magnificent Nan Hua Temple (located in Bronkhorstspruit, about an hour's drive to the northeast of Joburg) was donated by Taiwanese Buddhists when Taiwan had close ties with South Africa and is the largest Buddhist temple in the Southern Hemisphere. The temple's annual Chinese New Year celebration is a traditional and fun cultural experience for all the family. The day begins with a light offering Dharma function at 10:00 at the main shrine, then after that there is a multi-cultural performance programme including traditional Chinese martial arts displays until 15:00. Throughout the day visitors can enjoy an array of Chinese, Cantonese and Taiwanese food, buy traditional Chinese handicrafts, paint their own lanterns and learn more about Buddhist culture.
Saturday January 28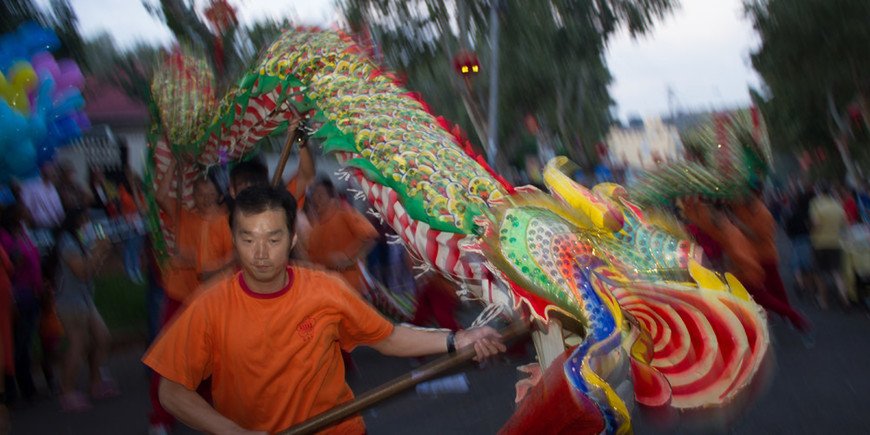 Cyrildene, Joburg's biggest Chinatown, will have its official street party on Sat, Jan 28. Many of the restaurants there will be open for bookings and the street is sure to be alive with colour, lights and noise as residents celebrate the New Year. Cyrildene's fireworks are always a memorable affair (watch your head), and January 1st displays pale in comparison.

There are plenty of restaurants to choose from in Cyrildene, and with New Year being the community's biggest event, tables get booked up well in advance. Some recommended Cyrildene restaurants offering festive New Year dinner packages, and streetside tables with good views of the parade include: Shun De (+27 11 615 1269) and Diao Yu Dao (+27 11 615 1715) or for a typical Chinese hotpot try Chon Qing Hot Pot which has a balcony overlooking the street (+27 83 554 3054).
Saturday February 4
This year the Chinese Association's annual New Year celebration takes place at Sacred Heart College in Observatory. The day starts at 15:00 and there will be a host of food stalls, a dragon and lion dance, martial arts displays and singing and dancing. Bring your picnic blanket and the family to revel in the cultural performances and food before being treated to a spectacular fireworks display at 20:00. Tickets are R60, R30 for pensioners and free for u-12s.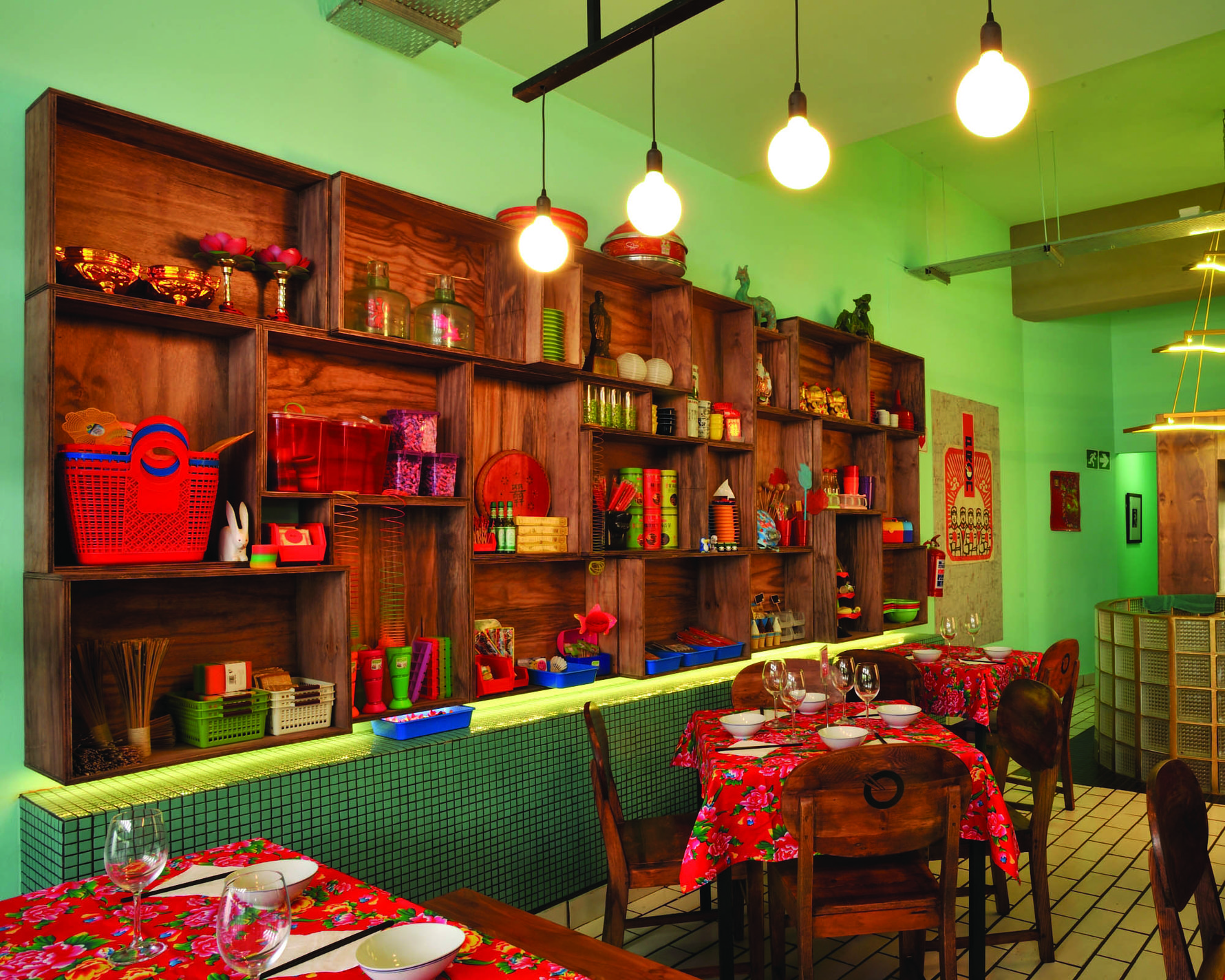 Celebrate at home
If you'd prefer to mark the arrival of the Year of the Rabbit with friends and family at home you can stock up on fireworks, lanterns, red ornaments and hard to find Chinese ingredients for a home cooked meal at Sui Hing Hong in First Chinatown. Or get a takeaway feast to enjoy at home with the family. Some of our favourite authentic Chinese restaurants include the classic Cantonese yum cha restaurant Shun De in Cyrildene, Emma Chen's always excellent Red Chamber in Hyde Park Corner and her more casual noodle restaurant PRON (People's Republic of Noodles) in Linden. 

If you are still looking to get a few more things you can buy pretty much anything at one of Joburg's many China Malls and if you want to give your home a new lick of colour with some lanterns, or perhaps a sparkly new Chinese horoscope calendar, China Mall is a good place to start. If you are planning to give any New Year gifts to mark the Year of the Rabbit, remember red is the luckiest colour in Chinese tradition, and we could all use a bit of luck right now. In particular, it is common in Chinese tradition to exchange red envelopes containing 'lucky money' (especially gold or silver coins) to mark the New Year.