Mediterranean cuisine is one of the easiest cuisine types to find in Joburg – as in many cities. It's a relaxed style of eating influenced by the foods of places like Greece, southern France and parts of Italy, where fresh ingredients, olive oil, long lunches and post-lunch naps are standard. It's an experience built for leisure time and in Joburg for many years has sometimes been synonymous with, at best, chequered table cloths, and at worst trellises festooned with dusty synthetic greenery. 

From its plates to its interiors, Ethos at Oxford Parks knocks it out of the common or garden variety Mediterranean park – striving to serve up an elevated experience. 

The restaurant is a light-filled space designed with a gloriously calming neutral palette, and signature olive trees. Its seats are built for lounging. Designed by Giorgio Tatsakis, a handsome young man brimming with enthusiasm about interior design, Ethos incorporates grand columns, sweeping arches and Italian marble. It also, to be honest, looks a little like a more elaborate version of predecessor David Higgs' Marble – especially the concrete sculpted feature wall behind the bar, but it's not something we would hold against it.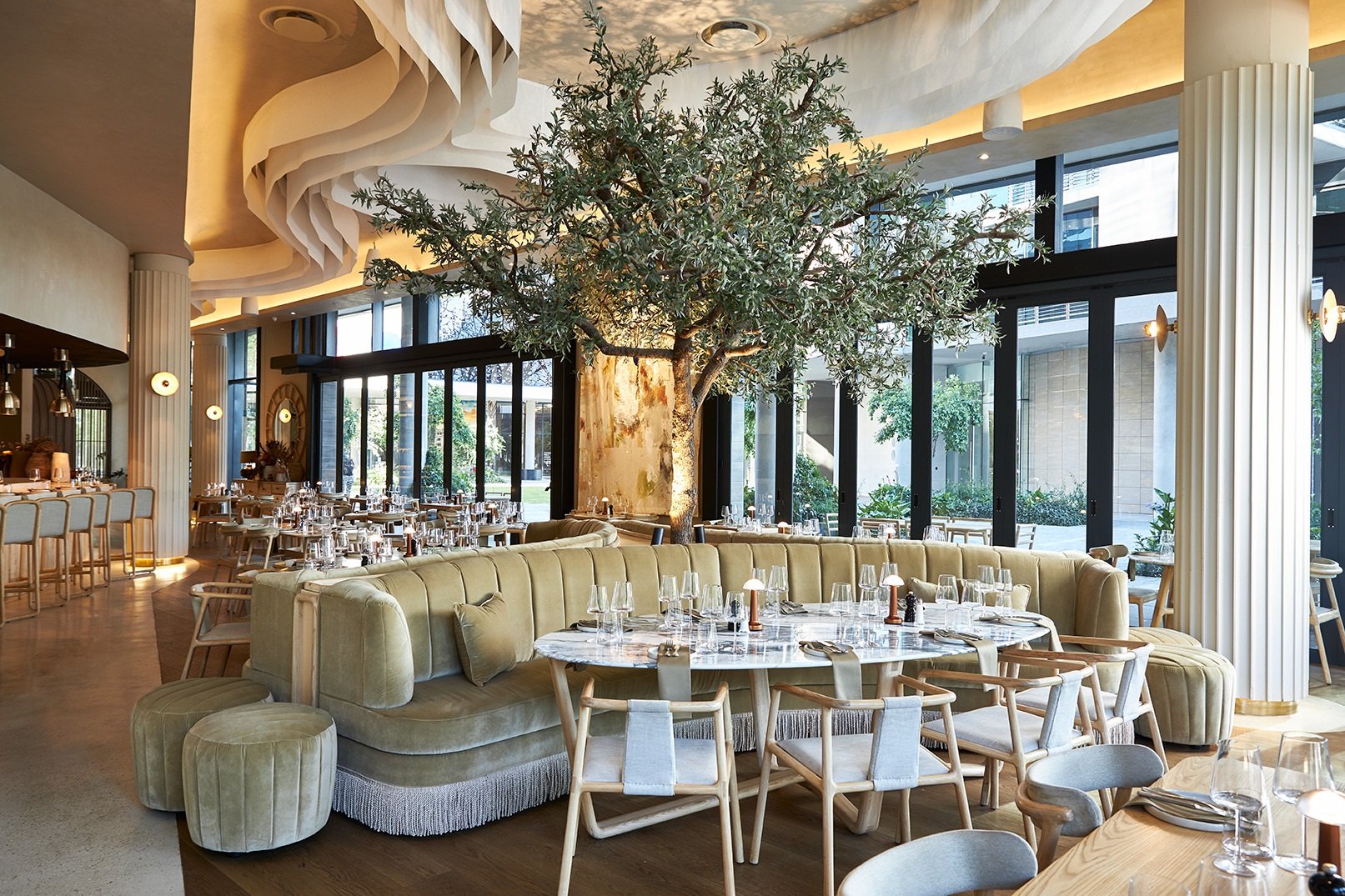 Ethos is a restaurant where you'll want to show up dressed for an elegant lunch date or dinner. You might even wish that your yacht was moored nearby. 

Ethos first opened in Morningside Sandton, and moved into Oxford Parks in 2021 with a new direction created by project consultant star chef Luke Dale Roberts, whose achievements have included creating one of the world's top restaurants – The Test Kitchen (formerly in Cape Town) and now in Johannesburg, a few doors away at Oxford Parks. 

Chatting to Steve Steinfeld AKA @joburgfoodie for Wanted magazine, Dale Roberts was quoted as saying:  "[Ethos] It's about how we can take Mediterranean food to another dimension and still keep it delicious and real... [It's about] highlighting, not masking, the main ingredient and purpose of the dish".

Heading up the kitchen in Rosebank is executive chef, Ken Phuduhudu, who met with us on the day we visited. Phuduhudu appears to be a man of few words – who prefers to let you experience his dishes rather than to give lots of wordy detail. We love that in a chef – especially when the dishes prove to be so worthy of attention. 

Phuduhudu previously worked for Dale Roberts at The Test Kitchen in Cape Town — and has spent time in the kitchens of Cape Town's Terroir with Michael Broughton, and closer to home at Glenda's and Epicure.

The two chefs reimagined the menu of the original Ethos to create exciting dishes inspired by the Mediterranean, using traditional and contemporary cooking techniques and flavours. The stylish grey leather-style bound menu bears the term 'Buen Aprovecho', an instruction common in Spanish, to enjoy your meal 

Our lunch date at Ethos was the stylish and charming Big Bad Wolf, fashion writer and curator Ricky Lee Kalish.

Together we sipped on sublime cocktails with intriguing titles such as The Ethical Dilemma (a vodka and ginger beer mix, refreshingly charged with lime juice and mint) and Once Upon a Time in Mexico, made with Olmeca Altos and fresh grapefruit juice. Non-alcohol versions were also on offer but that seemed like a half-order.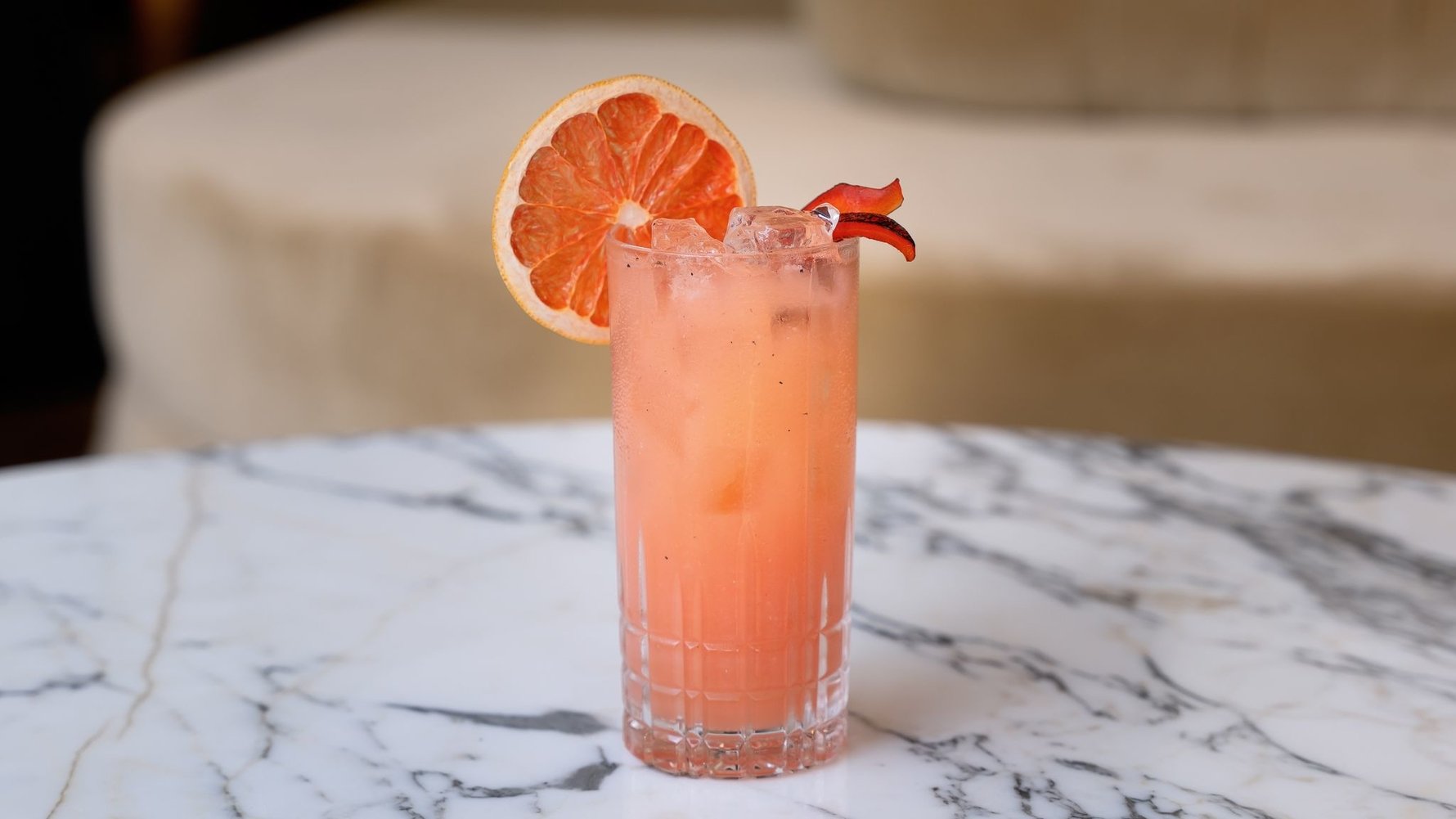 Lunch started with the Chef's recommendation of what tasted like cheesy arancini and succulent cooked tomato sitting with a crispy parmesan and phyllo crust, and dressed with fresh parmesan and herbs. An excellent dish – full of rich and satisfying tastes and utterly beautiful to behold. From there we moved on to freshly shucked creamy oysters – served with an utterly refreshing lemon granita.  

Then it was main course time and we opted for vegetarian dishes – sharing a bowl of Wild Mushroom Gnocchi, with truffle cream, fresh grated truffle, lemon zest and parmesan, and the signature Spanakopita salad. Each dish registered high on the flavour scale and was beautifully presented. We lamented we had run out of space for dessert – although traditional favourites like tiramisu, panna cotta and baklava with pistachio and yoghurt ice cream would have no doubt been excellent choices and also offered up some surprise twists.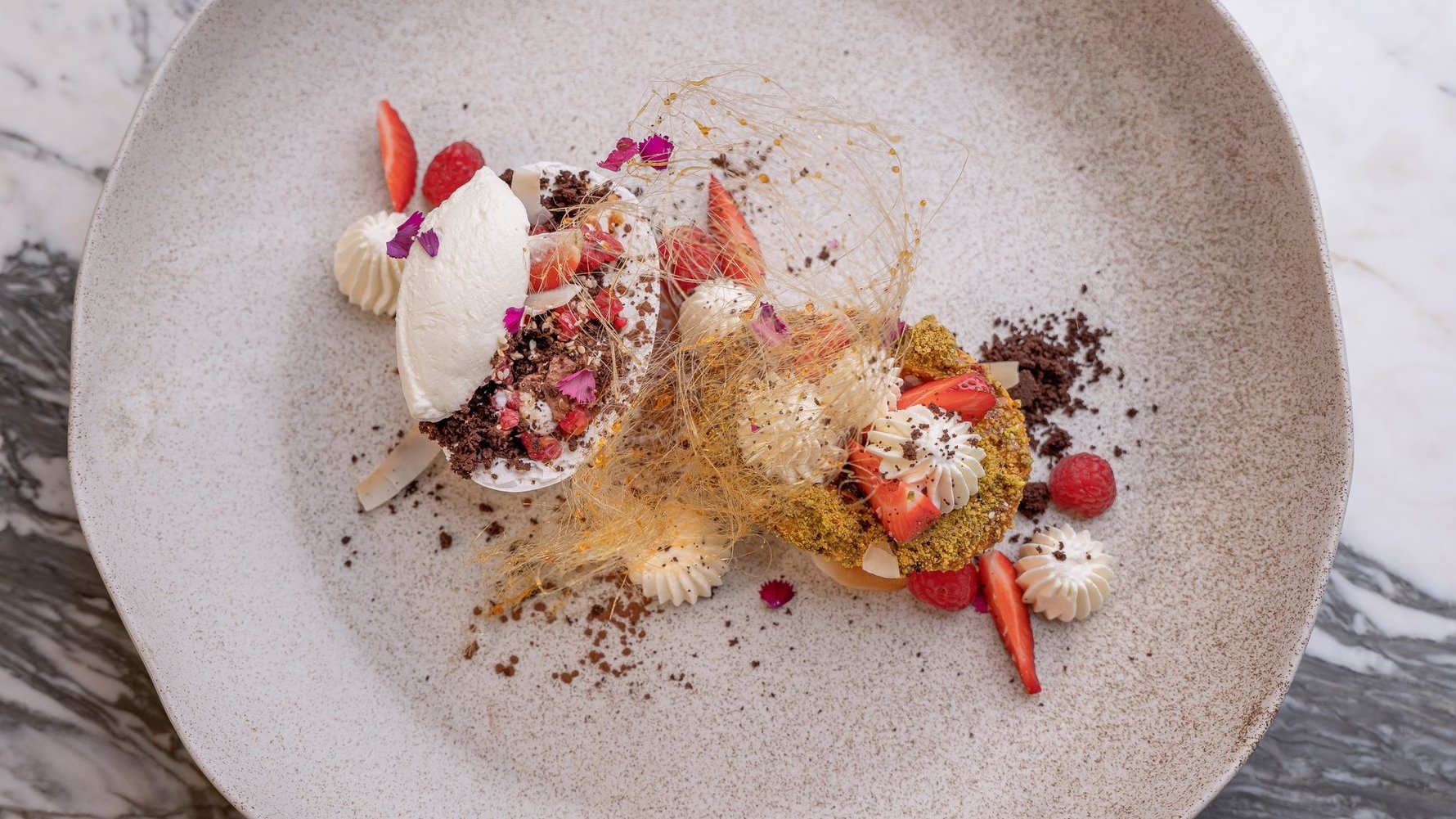 Just because we mostly focused on vegetarian options, that's not to suggest that Ethos doesn't have what looks like an excellent meat line-up like kleftiko or lamb rack, or the utterly decadent sounding Ethos lobster moussaka. If it wasn't the middle of the week with deadlines awaiting after lunchtime, a wine pairing would also have been in order. 

Ethos is not for the small budget, with cocktails on average from R125 and many main dishes topping beyond the R250 mark. However, from our experience the plates we tasted signalled something beyond the ordinary – each assembled with such exquisite attention to detail that we can declare Ethos a place to which to return, for deeper study, on a lazy weekend afternoon.