If you are planning a Gauteng weekend away, the quaintness of the historic small town of Cullinan, where the world's biggest diamond was discovered, makes the perfect base for a relaxing stayover, or if you are pressed for time a fun day trip from Joburg or Pretoria.

Cullinan is an easy one hour drive from Joburg and offers a welcome change of pace, characterised by a sleepy characterful main street, at the end of which sits the gigantic hole that is the centre of the mine. Just outside of town hiking, ziplining and other energetic pursuits await at Adventure Zone Cullinan in the Muningi Gorge, while the Big Five game reserve Dinokeng, is just a 20-minute drive away.
Mining history
The 3106-carat Cullinan Diamond, now more popularly known as The Star of Africa, was discovered at the Premier Diamond Mine in Cullinan in 1905. The magnificent jewel now resides in the Tower of London where it is part of the Queen of England's most precious Crown Jewels. It was actually given as a 66th birthday gift to King Edward VII. At the time it was recorded that it was posted to England "under normal package post", a crafty ruse to distract any would-be thieves looking for a heavily armoured convoy transporting the diamond, that one certainly wouldn't try today! 

You can soak in Cullinan's mining history with a stroll down the picturesque main boulevard, Oak Avenue, with its Edwardian former mining homes now housing restaurants, cafes, shops and galleries. Pop into the small McHardy House Museum, Cullinan's first residence which was home to the family of the mine's first manager, to get a feel of days long gone past.

It is also possible to take a tour of the Premier Diamond Mine itself, which is still a working mine. Tours of the mine last around two hours and take in the engine rooms, shafts, diamond display rooms and the lookout point where you can observe the massive hole (four times bigger and two times deeper than Kimberley's). Mine tours can be booked via the Adventure Zone office at 103 Oak Avenue.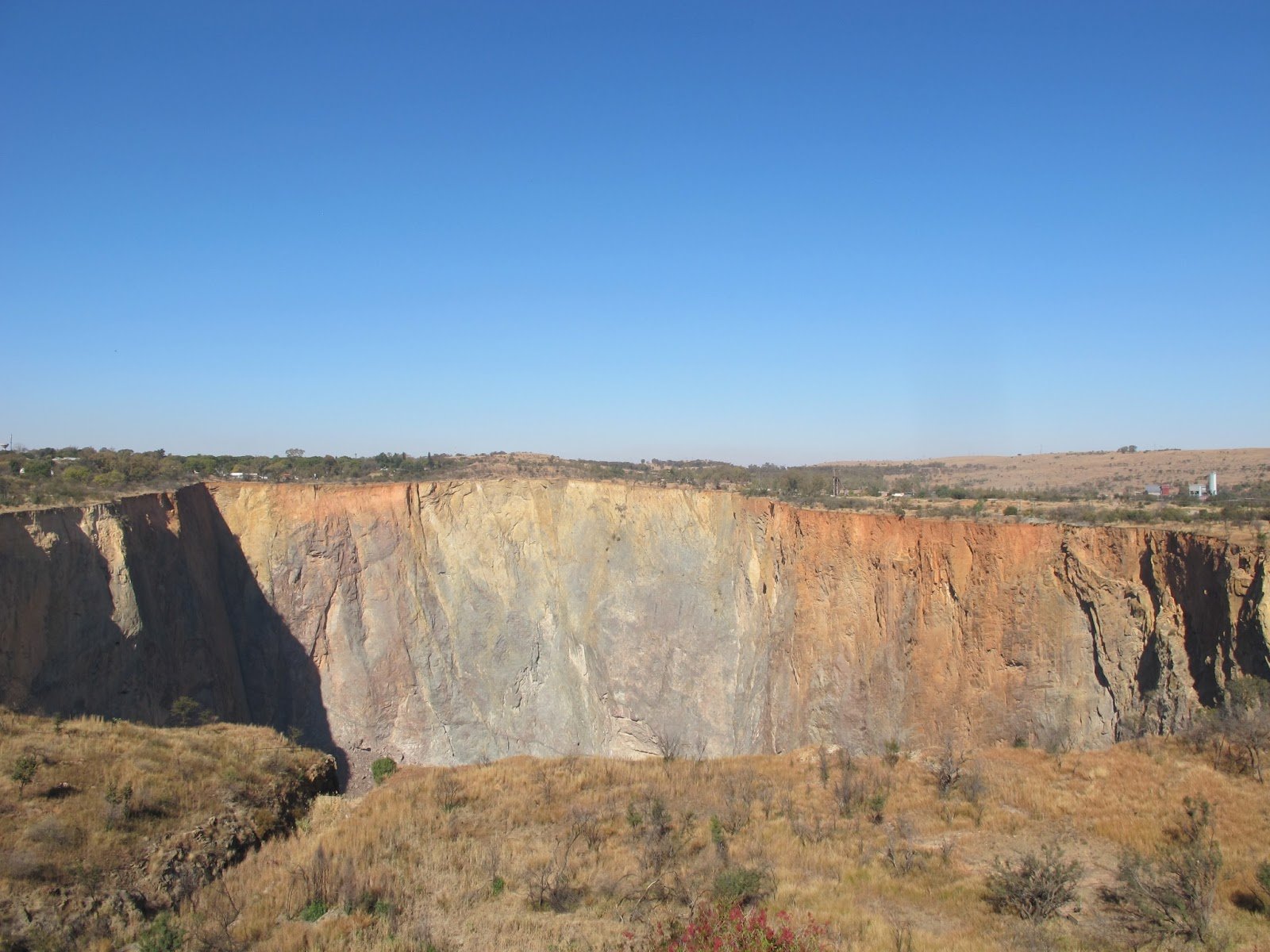 Lunch and antique shopping
Most day-trippers to Cullinan, especially on weekends, come to enjoy the town's many quaint restaurants and cafes lined up along Oak Avenue. Among the most famous is As Greek as It Gets, a Cullinan institution that frequently draws the crowds for its bulging platters. Other favourites include Harries Pancakes, a particularly popular spot for a late breakfast or lunch and the delightful tea garden at The Lemon Tree.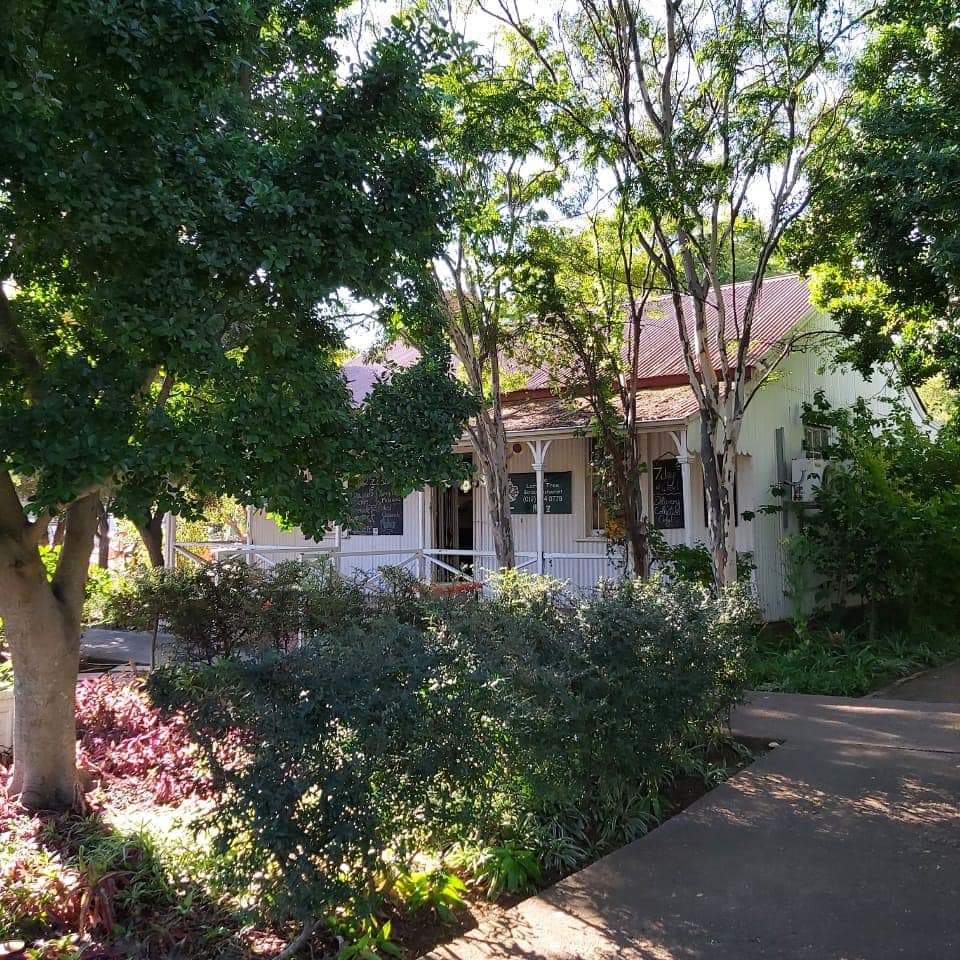 For something slightly off the beaten track you can also eat inside Cullinan's old train station which now houses a cafe as well as the expansive The Warehouse, a complex of cute gift and antique shops. If you are staying over it is worth noting that everything in town closes by 7pm so make sure to eat early or arrange for dinner at your accommodation.

Antique hunters and fans of unusual bric-a-brac won't want to miss a visit to the lovely Rust In White vintage shop at 84 Oak Avenue which is crammed full of all kinds of weird and wonderful items from yesteryear including old and new enamelware, quirky crockery, ceramics and silverware.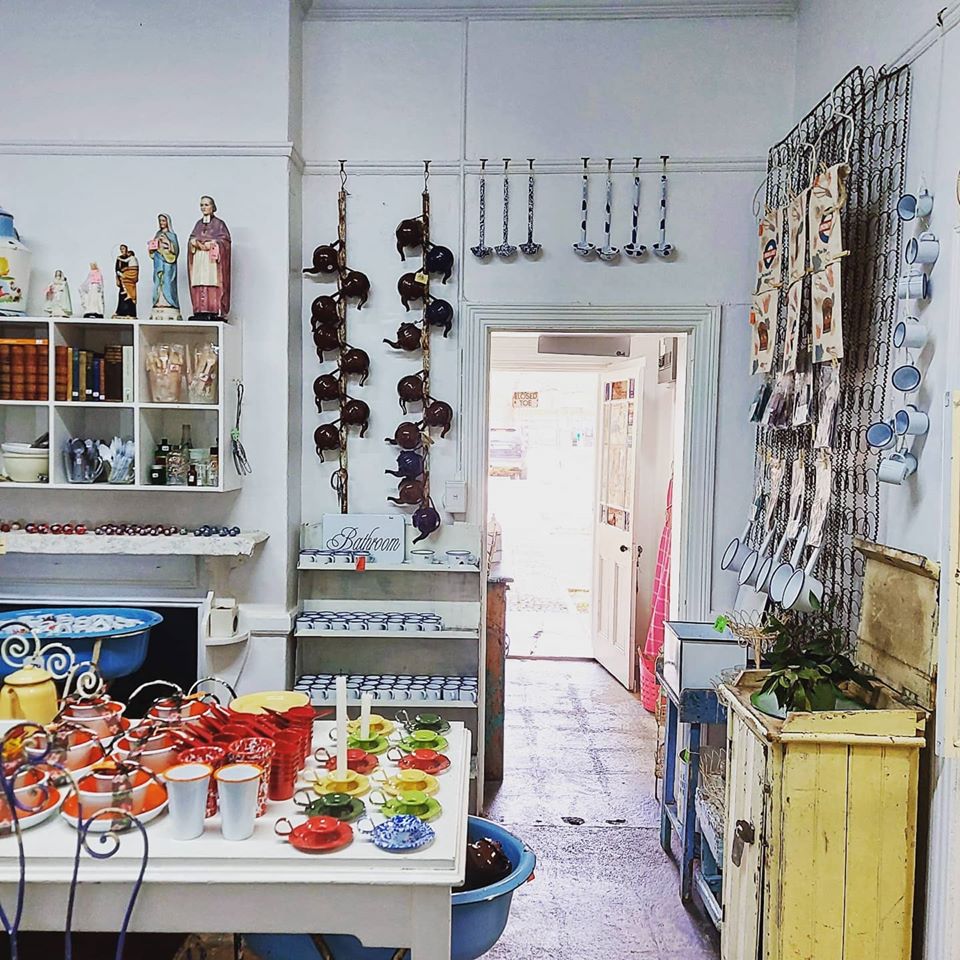 We also highly recommend booking in advance for Sunday lunch at top cookbook author Lientjie Wessels's Queens Cottage. Strictly by prior reservation, on Sundays you can enjoy a four-course feast cooked up by the acclaimed chef at her delightful Cullinan home. Drinks are 'bring your own' and the menu changes every week with recent lunches including dishes such as crispy chicken, wild mushroom, broadbean hummus and black truffle salad and slow-cooked lamb with lemon potato and pea/asparagus and radish pickle. The lunch costs from R440 per person, whatsapp Lientjie at +27 82 531 6141 to book.
Hiking and ziplining at Adventure Zone Cullinan
Take the plunge with any number of pulse-racing activities dreamed up by the super friendly and professional Adventure Zone crew. The adventure activities are a short drive from the town in the untamed landscape of the Muningi Gorge where you can quad bike, abseil, rap jump, hike over the magnificent rocky and forested landscape, bring out your inner Robin Hood with a spot of archery or go on a horse riding trail.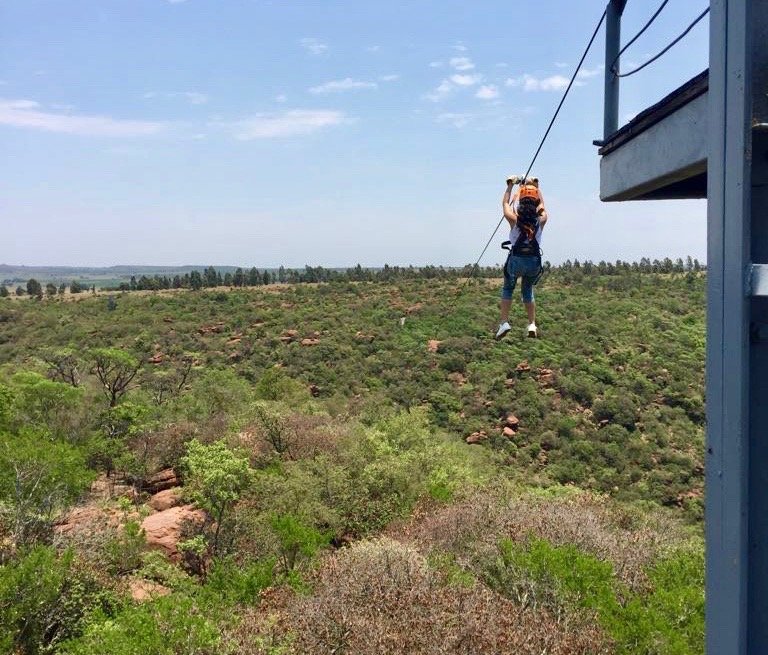 We reluctantly tried the ziplining... after coming up with multiple reasons not to fly through the air on a steel cable 75 metres above a forested gorge at more 100km per hour. The verdict? Unbeatable and an unforgettable experience!

The seconds dread of pre-flight is fast replaced by an exhilarating rush as you survey the dramatic landscape below, and celebrate feeling like the luckiest person alive to be freed of all else by just a thin metal cable attaching you to earth. For those with a head for heights you'll want to return for the once a month full moon glide which includes a sundowner game drive and one of the things that unites South Africans of all stripes, the braai.

We've also given Adventure Zone's fun 8km hike a go and had a very enjoyable time clambering up and down boulders along the scenic river bed of the gorge, a good three to four hour workout with lovely views that make the trek more than worth it.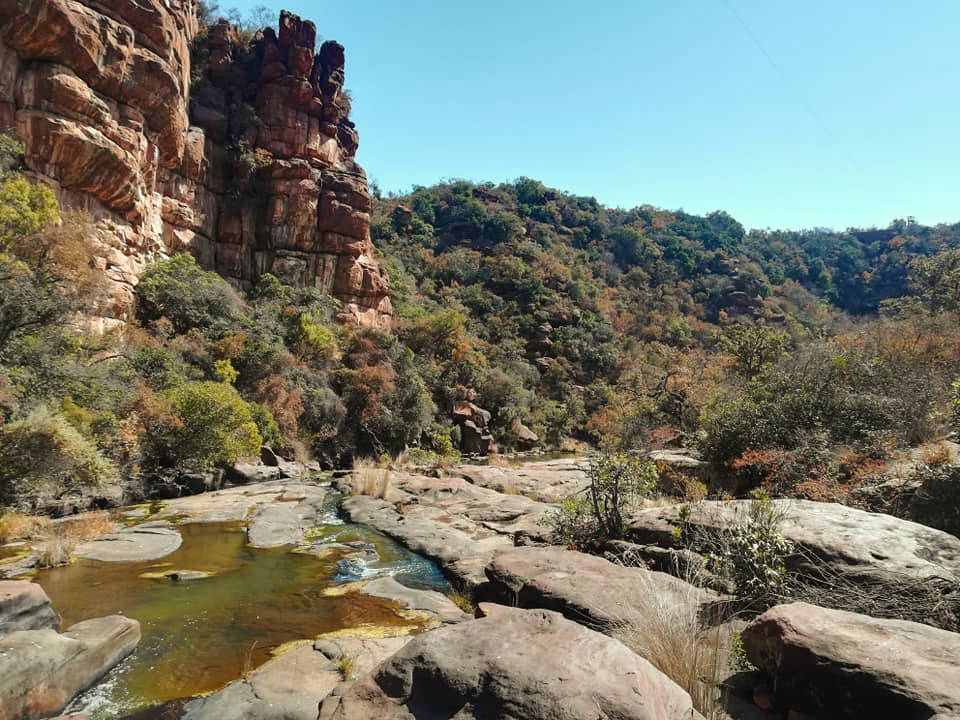 Adventure Zone Cullinan's tours and experiences can be booked online at www.azcullinan.co.za
Where to stay in Cullinan
117 on Oak
A small and friendly guesthouse recently taken over by a young family, this bed and breakfast property also has the option of self-catering with two rooms that have their own kitchenettes and braai areas. The property is a well-restored Edwardian home on the quieter end of Oak Avenue that is particularly beautiful in spring when the jacarandas are in bloom.
Rates from R500 per room (B&B). Book online via booking.com

The Cullinan Premier Hotel
One of the oldest buildings in the town, this hotel was a popular drinking hole during Cullinan's early years and it is said that the mine's owner Thomas Cullinan himself joined the mineworkers here to celebrate the discovery of the Star of Africa diamond in 1905. The exterior of the building still perfectly recalls the town's Edwardian heyday, although inside the building has been given a distinctly modern makeover. The hotel has its own spa and restaurant and is set just metres from the main street Oak Avenue.
Rates from R1200 per room (B&B). Find out more at cullinanpremierhotel.co.za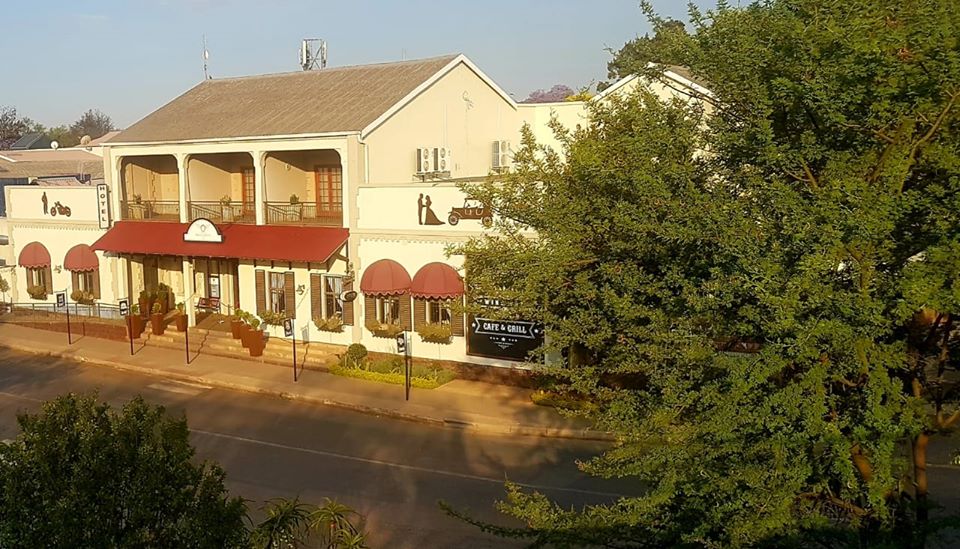 Gastehys JanHarmsgat in Cullinan
Situated in an historic house overlooking the wetlands on the edge of town this charming guesthouse is run by the same couple who own the Rust In White antiques shop and the pretty decor reflects their love of all things vintage. Each room has its own private terrace, perfect for enjoying your complimentary glass of sherry in the evening while you watch the sunset or breakfast (by prior arrangement). The couple also run the nearby Zau Spa and also lead the I Love Cullinan information portal (find them on Instagram) which promotes local businesses and experiences based in and around Cullinan. 
Rates from R790 (room only), R970 (B&B). Book online at gastehys.co.za