A regular host of the city's Champagne and polo set, visiting this 5-Star luxurious boutique spa hotel feels like escaping to a country manor. Before Fairlawns became a boutique hotel in 1997 it was originally a ten-acre family home with sporting stables and a training rink for the horses. Part of the land was sold to developers who built a residential estate and the final three acres were devoted to Mr Thacker's dream of owning a country hotel, albeit in the heart of the Sandton suburbs, a short drive from Africa's richest square mile.

Throughout the property privacy and quiet have been maximised, allowing guests to feel like Lord of the Manor. Palatial rooms are spread through a collection of grand neo-classical buildings that sit beneath the shade of mature trees.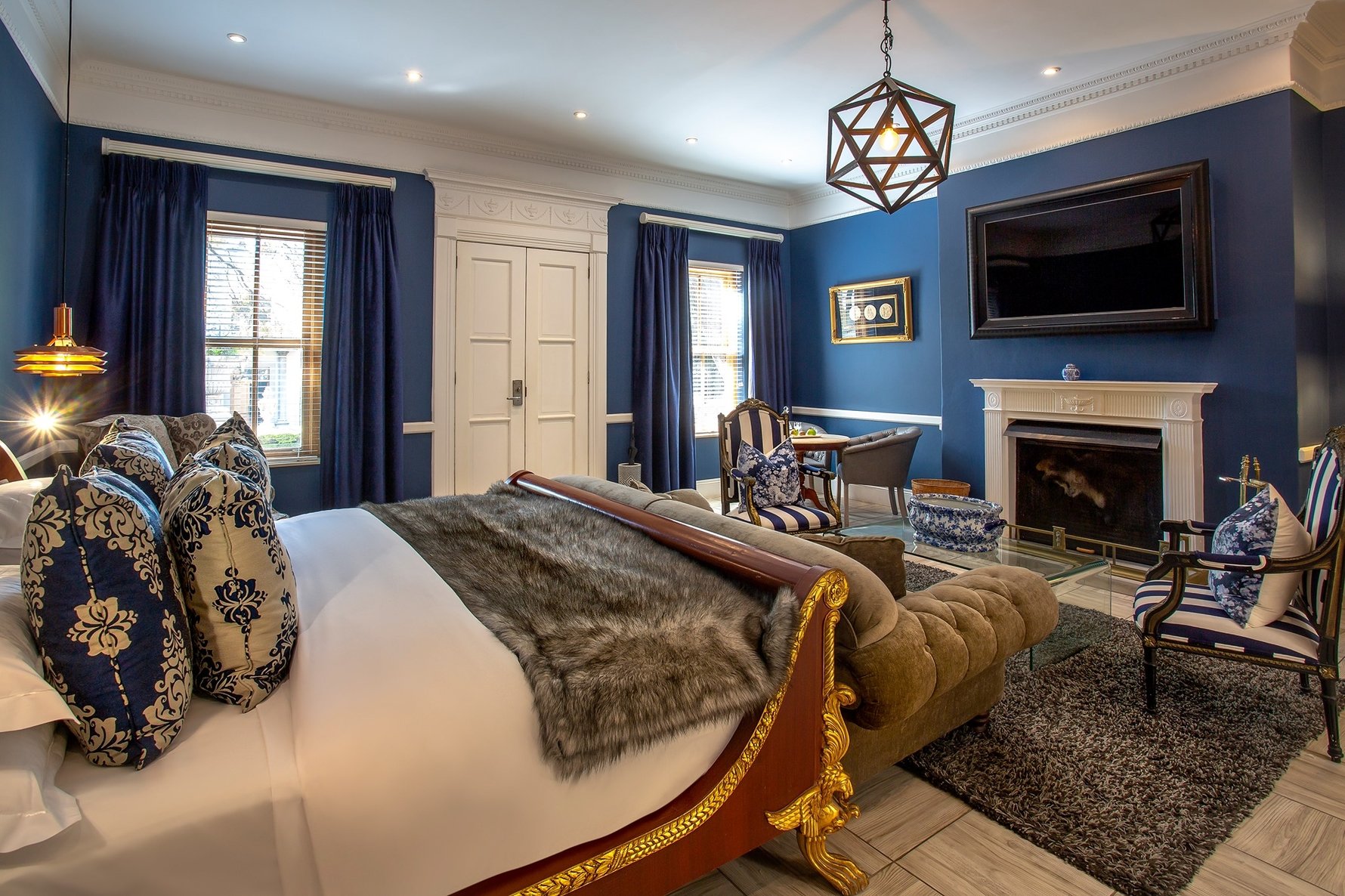 A favourite are the 12 rooms in the Courtyard (once the stables) which come with their own terrace overlooking a pretty tree-shaded courtyard. Each room is uniquely decorated, pairing traditional elements such as antique ottomans and Chinese porcelain with quirky ceramics from South African designers and contemporary art and photography on the walls. The rooms also include those all-important extras like King-sized beds, under-floor heating, fireplaces, the latest mod cons and ample space to enjoy a lazy breakfast in your room. The bathrooms alone are spacious enough to throw a party in.

For the most exclusive guests there's also the private 470 square metre Villa Moji which has its own private pool, a dining room, lounge, fully equipped kitchen and two huge double suites (each with their own walk-in wardrobe and bathroom), as well as a cottage for additional guests or staff.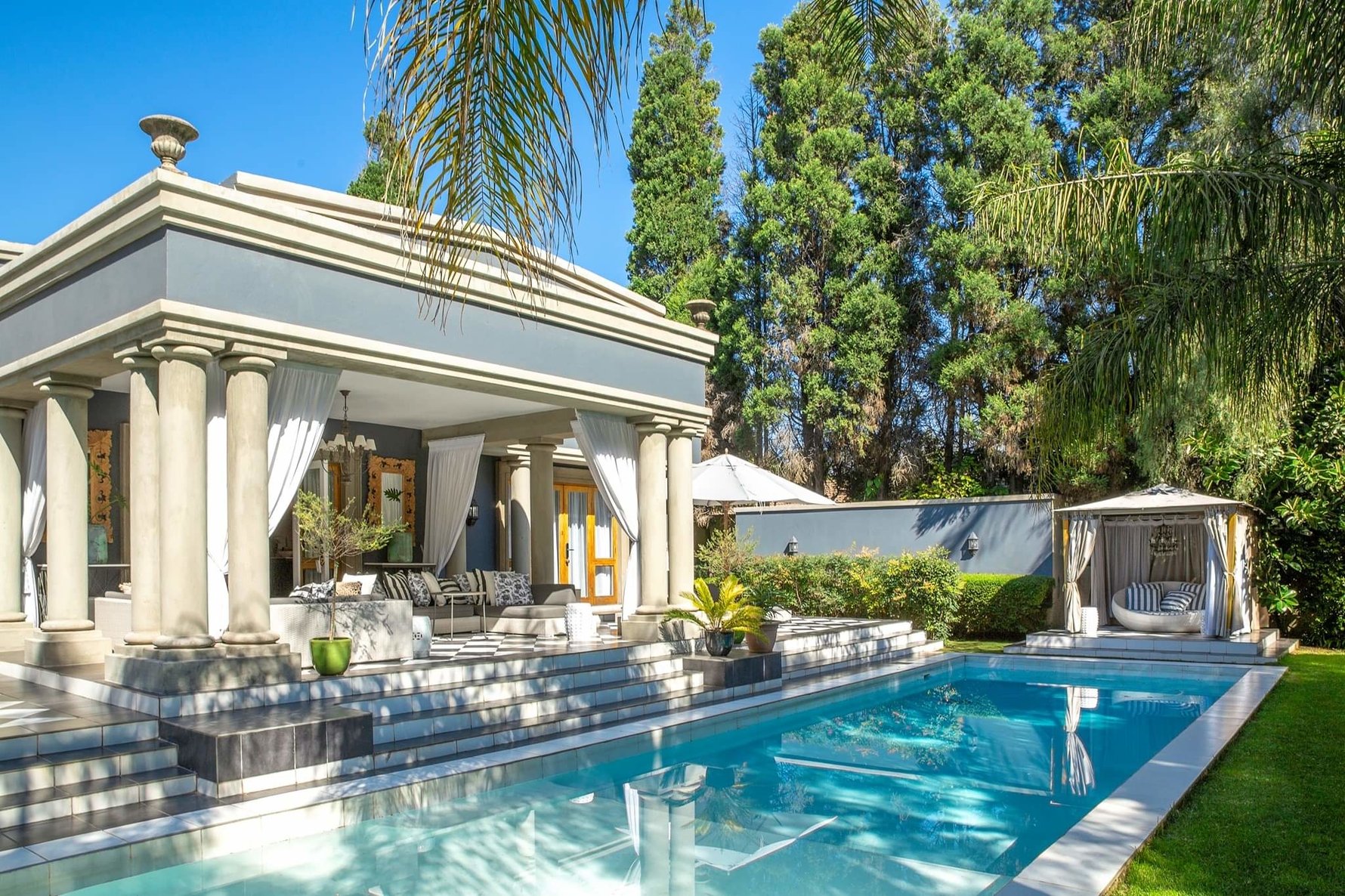 DINING AT FAIRLAWNS
Fairlawns main restaurant is Amuse Bouche, serving extravagantly plated contemporary food. We love the whimsical and pretty plating of the dishes, sprinkled with edible flowers. The restaurant has a large patio overlooking the tranquil gardens and an inviting swimming pool, the perfect place to laze away a summer afternoon in peace. The hotel also hosts regular Sunday picnics on the hotel lawns, accompanied by live jazz music.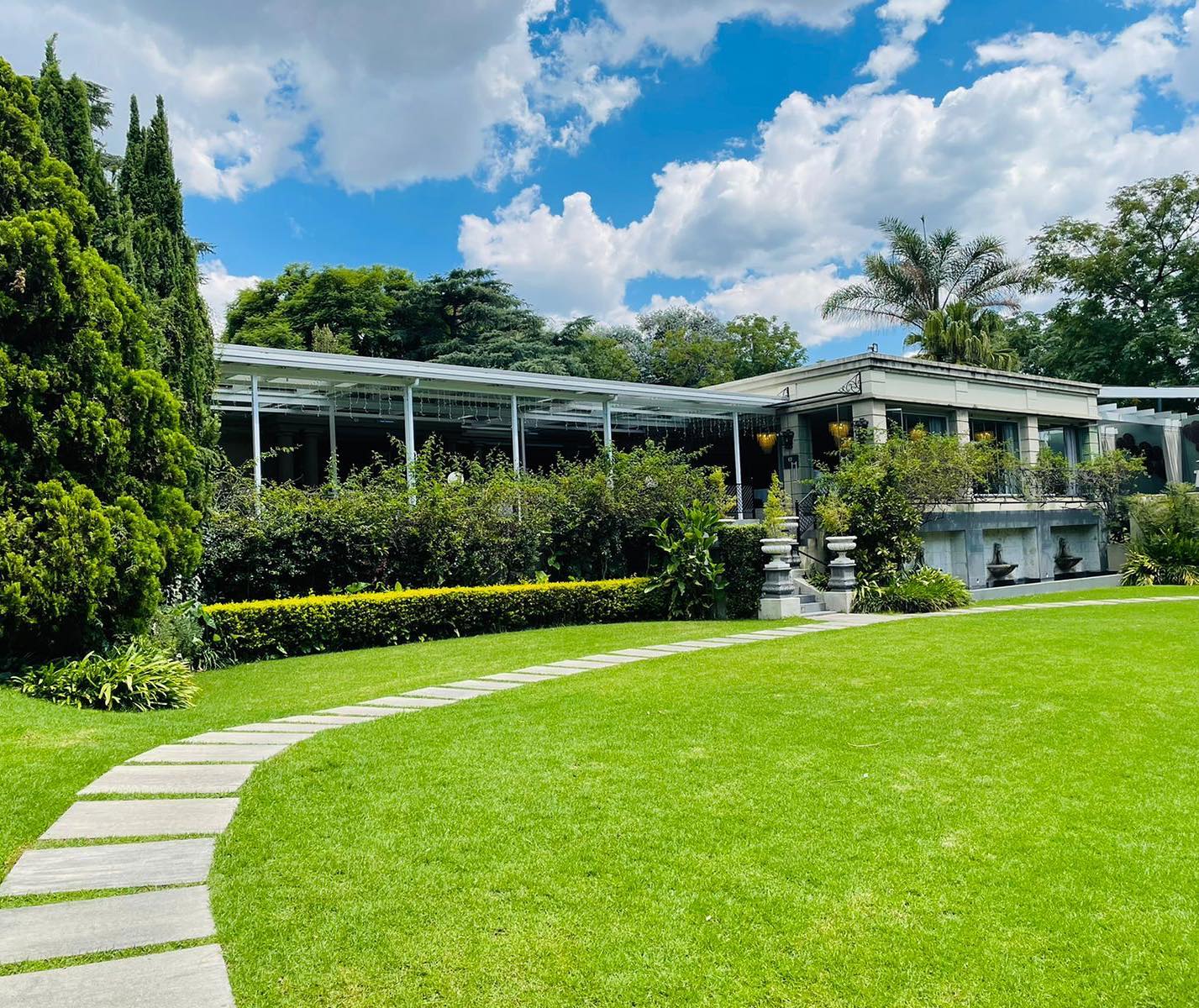 MEETINGS AND EVENTS AT FAIRLAWNS
This is a fantastic place to host a meeting offering plenty of space, privacy and a quirky decor that is far removed from the usual bland corporate styling of most meeting room facilities. We spent a day working here and were treated to the use of the Into the Woods room, which comes with an adjoining dining room, both looking out onto the hotel's beautiful gardens. The hotel also has large purpose boardrooms and conferencing rooms, that also look out onto gardens. For functions and formal events the 150 square metre Strelizia venue is the most popular offering a grand setting with chandeliers and views out onto the spa's Balinese gardens.
THE FAIRLAWNS SPA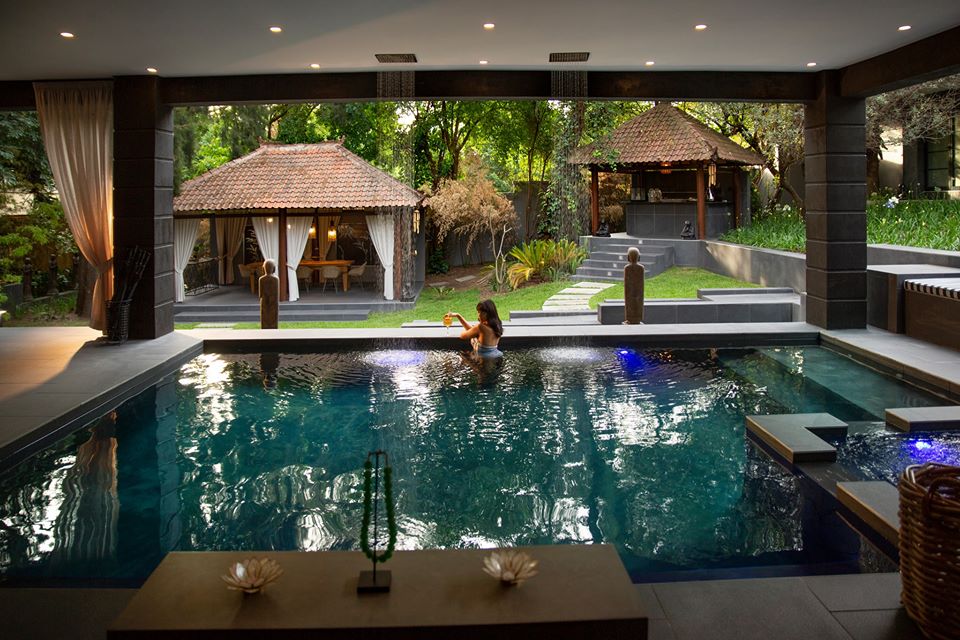 Set in a bamboo grove replete with the calming sounds of bird calls and running water, the five-star Fairlawns Boutique Hotel's elegant and award-winning spa, extends into its own private outdoor space to create a wellness area that will have you wishing you had nowhere else to go anytime soon.

Cascades of water tumble into the gorgeous heated outdoor pool that offers you a view of the Balinese style garden. Despite being able to cater to around 18 visitors, the Spa is designed to offer you privacy with a traditional Japanese sentō bath, private Thai sala (open pavilions) and treatment rooms nestled into the bamboo grove linked by narrow pathways and others overlooking the gardens and pool.

This is one of Joburg's most popular day spas and advanced bookings are highly recommended.