Every year, Johannesburg In Your Pocket celebrates spring in the city with our annual #JacarandaInYourPocket photo competition and event series (book your tickets here). In early to mid-October the first blooms begin to appear on the many thousands of trees in Joburg's historic suburbs. By late October they are in full bloom creating a spectacular purple cloak, and carpeting the streets with flowers. From the start we have been determined to show Joburg at its best and this is the time of year when our job is easiest. It also fits well with our mission to encourage people to explore Joburg and appreciate its beauty, which comes in different forms.

While jacaranda trees are not indigenous they are very much a part of Joburg's heritage, having been planted from the city's start by its new residents. The trees are in fact classified as alien species, and new jacaranda trees can't be planted. 

Our photo competition launches mid-October (watch our Instagram page and newsletter for the first announcements). More details will be shared once the competition launches, but for now, to help capture the best photos of jacarandas in bloom, Johannesburg In Your Pocket has organised some special experiences. This year, we've partnered with Gautrain #ForPeopleOnTheMove and teamed up with #JacarandaInYourPocket veterans Kennedy Tembo and Heather Mason. 

Book your place to join us!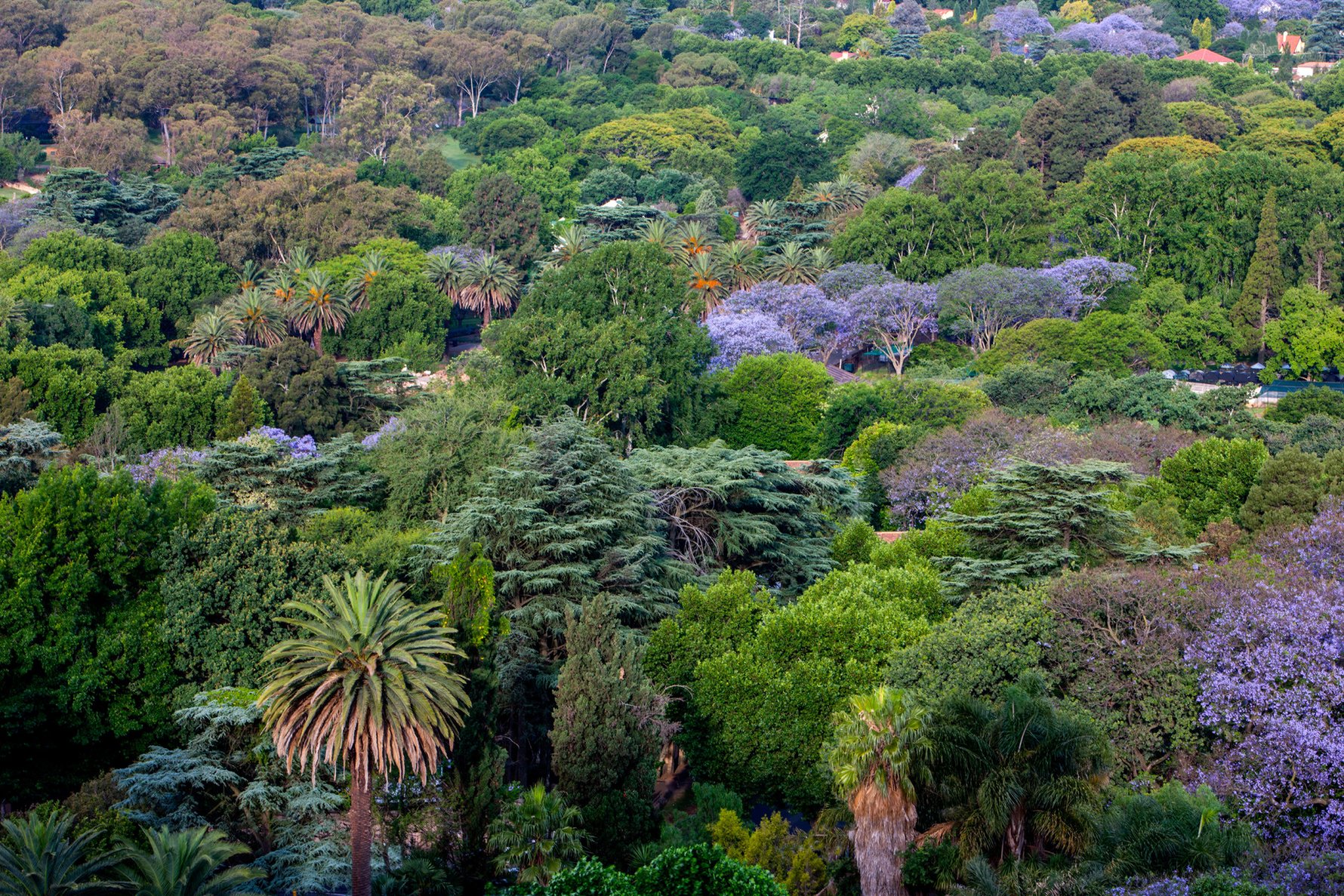 For the first tour on Sat, Oct 21 at 07:00, you'll be guided by the King of Joburg Adventure himself, Kennedy Tembo, of MicroAdventure Tours. Start your day off with a ginger shot and a morning stroll around Four Seasons Hotel The Westcliff to discover some secret photo locations, before heading off to explore the historic surrounding neighbourhod with its incredible mansions and beautiful trees. You'll then return to one of the most astonishing tree viewpoints in Joburg, Flames restaurant, to wind down with a glorious view, tea, coffee and a pastry. Book your Westcliff Photo Walk here.
 
Also on Oct 21, kicking off at 15:00 promptly (check-in at 14:30) Kennedy Tembo once again hosts our bloom-spotting bus on the open-top, City Sightseeing Red Bus. The afternoon tour starts in Rosebank and heads to Munro Drive for bubbly and a chance to understand Joburg's history.  From there we'll head to The Wilds for some unique jacaranda views over the city and suburbs. The final rooftop is at Hallmark House where you'll get one of the best city viewpoints, and stop for a sundowner and some delicious bites. Book your Bloom-Spotting Experience here. Join us for an exclusive evening at the Andticks pop-up store on Wed, Oct 25 with canapés by Andrea Burgener of The Leopard, wine by Bruce Jack, and to shop some of the most covetable boutique and vintage labels. Andticks takes over a gorgeous heritage property and turns it into a home of delights for six weeks. Your ticket includes a welcome drink on arrival, followed by delicious canapés, and an opportunity to wander the rooms of this glorious house and explore the jacaranda-covered gardens. You'll get to browse a beautiful, hand-picked selection of fashion, art, and homewares. Your ticket includes a goodie bag. Secure parking is available on-site. Book now.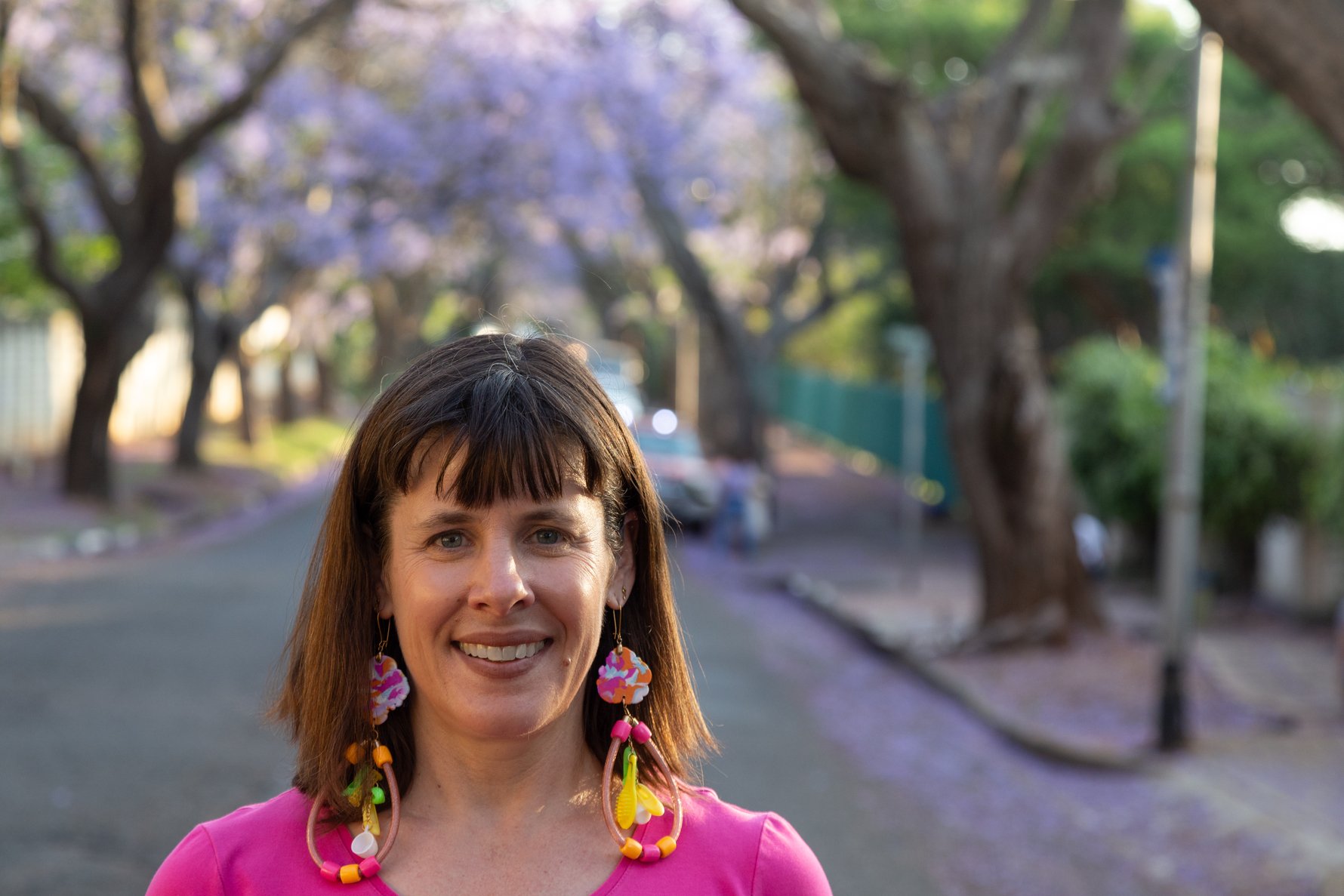 Heather Mason, of 2Summers blog fame, is an American writer and photographer living a quirky life in Johannesburg and, from 14:00 on Sat, Oct 28, she'll lead you on a walk through Kensington for some jacaranda-spotting in this unique historic suburb. The route starts at Kensington Trading with vinyl shopping and bubbly popping, and ends at the Art Deco masterpiece Fishbird Villa, with gin supplied by Primal Spirits Distillery, based at Victoria Yards. Book your Kensington Photo Walk here. Enjoy a free social ride through Joburg's best jacaranda-lined streets with Banditz Bicycle Club in collaboration with Johannesburg In Your Pocket and the Rosebank Management District on Sun, Oct 29. The ride starts at 9:00 at voco Hotel The Bank in Rosebank, so arrive early for a coffee and pastry before the start. Bring along your bike and helmet and if you don't have one, there are limited bikes available to rent for R200. Contact Biking Banditz City Tours for more. This event is supported by Oxford Parks and Young Urbanists with the purpose of creating a more accessible, walkable and bike-friendly Rosebank district. To join the ride book your space here [This event is fully booked].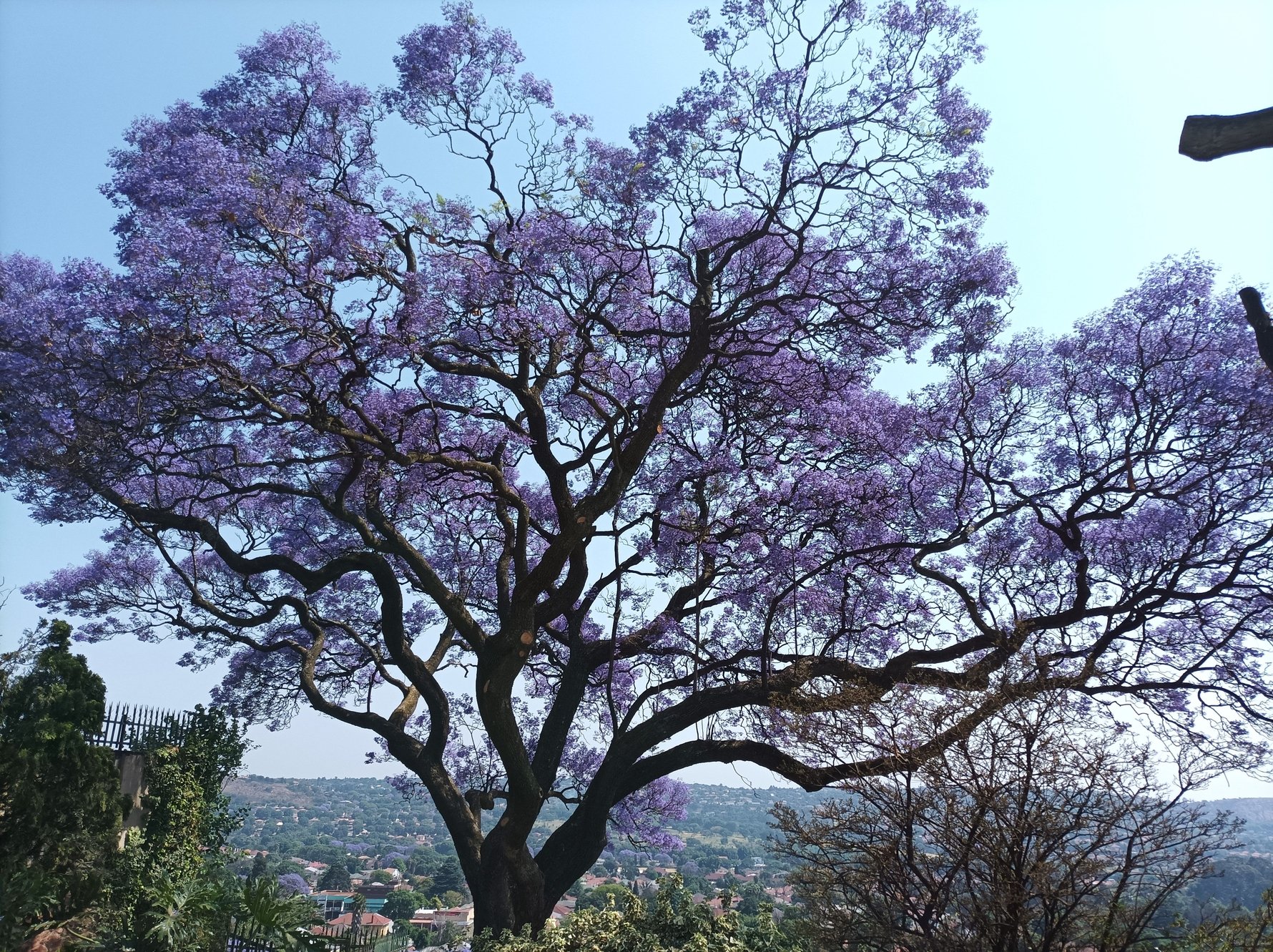 If you want even more inspiration after these walks and tours or need a few extra pointers on where to go, we've listed Joburg and Pretoria's best jacaranda views and streets. Or check out these jacaranda-themed events:

Until Sat, Oct 28 – Celebrate the start of jacaranda season with heritage tours hosted by Johannesburg Heritage Foundation. Tour the home of L. Ron Hubbard, founder of Scientology on Sat, Oct 28 (members only). 
Sun, Oct 29 – Join Dlala Nje on a walking tour of Joburg's jacarandas in the City Centre suburbs of Hillbrow, Berea and Yeoville.