Joburg has a large and diverse Muslim community, with Muslims from all corners of the globe calling the city home. By far Joburg's busiest and best known Muslim neighbourhood is Fordsburg, an area that has one of the oldest mosques in the city and the biggest selection of halal restaurants. Here, and in neighbouring Mayfair, the community is a mix of Cape Malay and Indian South Africans, as well as newer immigrants and refugees from the Middle East and Somalia. 

Halal dining is not confined only to these historic neighbourhoods however. These days you can find plenty of halal restaurants in the northern suburbs too, especially in and around Emmarentia and Rosebank, and further north in Midrand. In South Africa the term is spelled 'halaal' (with three letter A's), although here we have used the more common international spelling of halal. 

In compiling our list we found that some food places are 'halal-friendly', meaning they source their meat from certified halal producers, but alcohol is served on the premises, while others strictly abide by halal regulations and have official certification to attest to this from the South African National Halaal Authority (SANHA). In this list we have focused on venues which have official halal certification.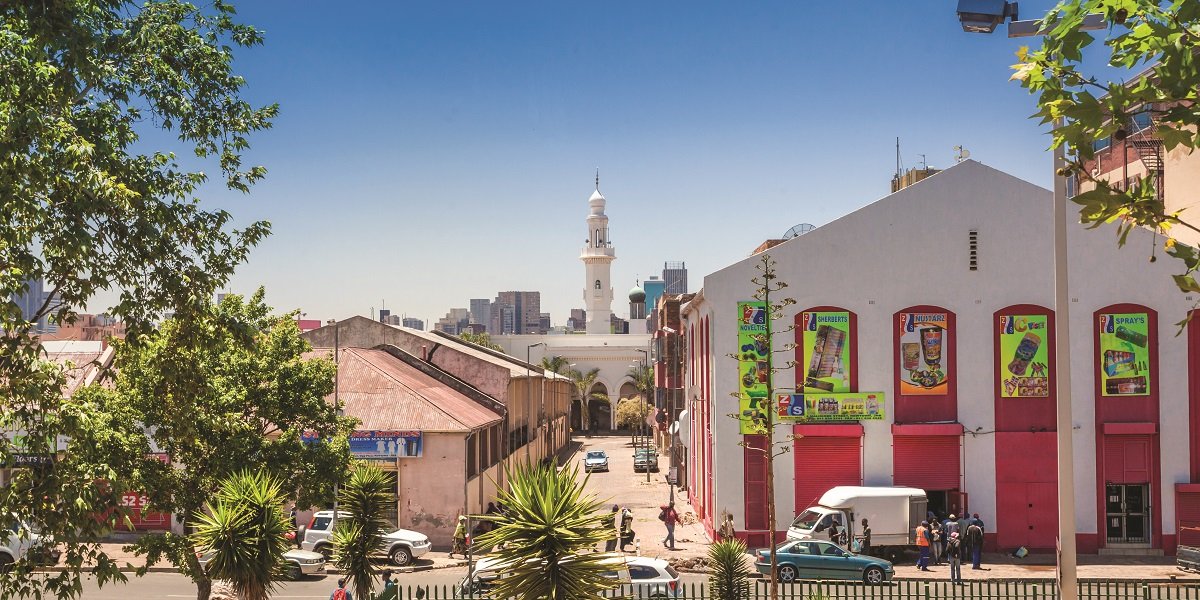 Historic Fordsburg, west of the Joburg City Centre, is the heart of Joburg's Indian and Pakistani communities. The vibrant busy streets are dominated by countless halal restaurants and cafes, spice shops, traditional bakeries and boutiques selling the most dazzling Islamic clothing. You'll find no shortage of good curry houses here as well as some excellent kebab houses and Turkish butchers. Fordsburg Square (at the corner of Mint, Central and Albertina Sisulu Roads) is a busy hub in the centre of the neighbourhood, home to a covered market that reminds the hustle and bustle of an Arabic souk. The market is full of stalls selling knock-off football kits, cooking pots, spices and the biggest selection of Bollywood DVDs, although the biggest attraction is the food. The little window-sized food stalls that line the arcades leading off the central market area, present a culinary odyssey across the Indian subcontinent. From dainty pani puri, to wholesome Friday biryani and the all essential sizzling tandoori barbecued chicken (sold at prices that no KFC or other fast food outlet can compete with) there is enough variety to make a huge feast. Almost all stalls hold Halal certification, usually prominently indicated in the signage. 
WHERE: Corner Mint, Central and Albertina Sisulu Roads, Fordsburg. Read our Fordsburg Square review and find out more here.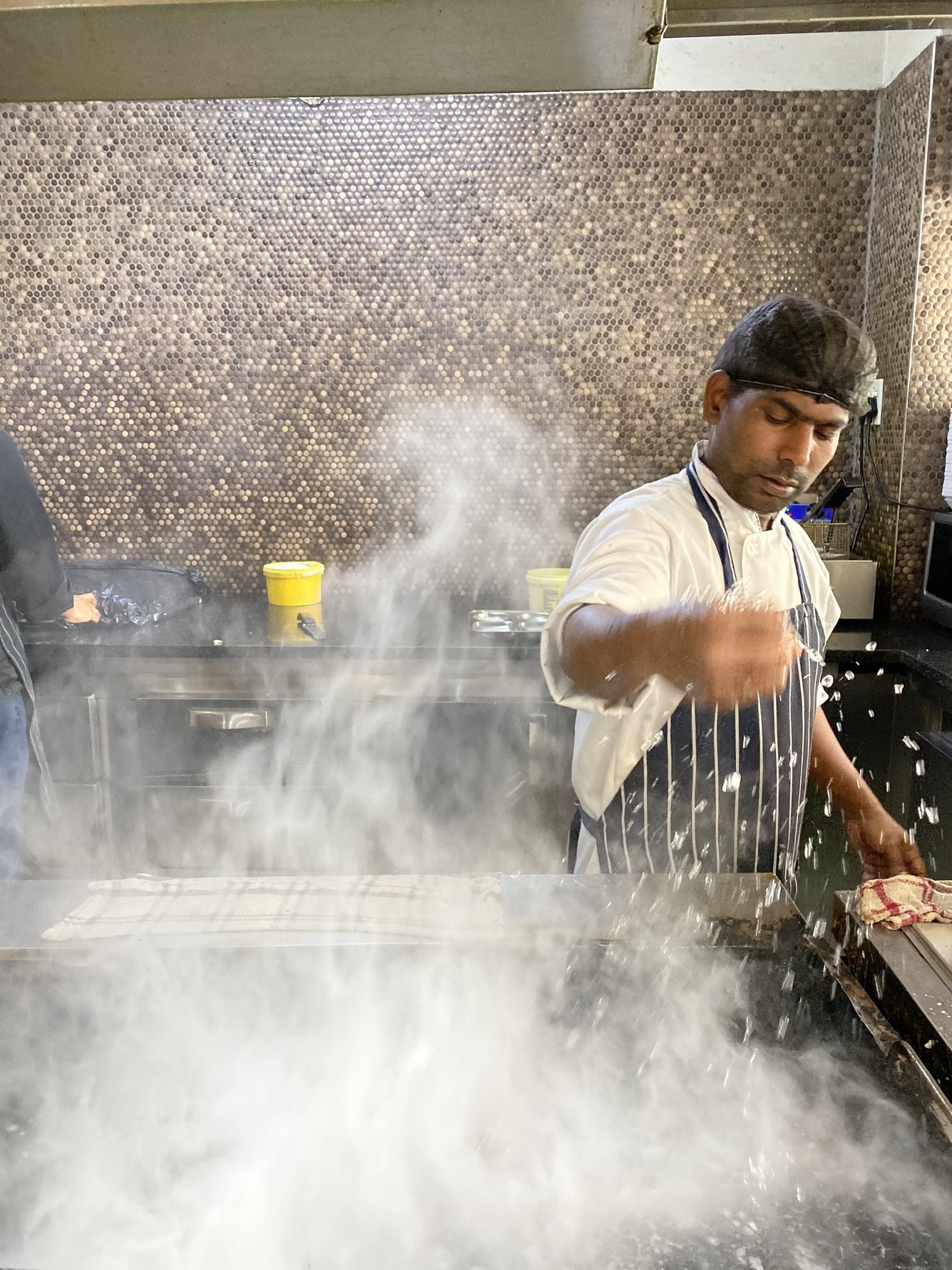 A huge collection of more than 300 independent stores, from fabrics, spices, clothing, jewellery and footwear, to luggage, kids toys, sari silks, haberdashery and budget-priced homeware, there's nothing you can't find at the plaza. Prices are more than fair and the centre has a reputation as an excellent place to visit if you are looking for serious bargains. For a light lunch while you shop you can't beat World of Samoosas.

Oriental Plaza also has an interesting history. In the 1970s the apartheid government demolished the vibrant nearby suburb of Fietas, a multi-racial community home to scores of Indian shop owners, and built the plaza to compensate them. For years the plaza was a white elephant and many refused to acknowledge it. Eventually, the community of shop owners came together to give the plaza an identity and atmosphere that would make it again feel part of the community.
WHERE: 38-60 Lilian Ngoyi St, Fordsburg. Read our Oriental Plaza review and find out more here.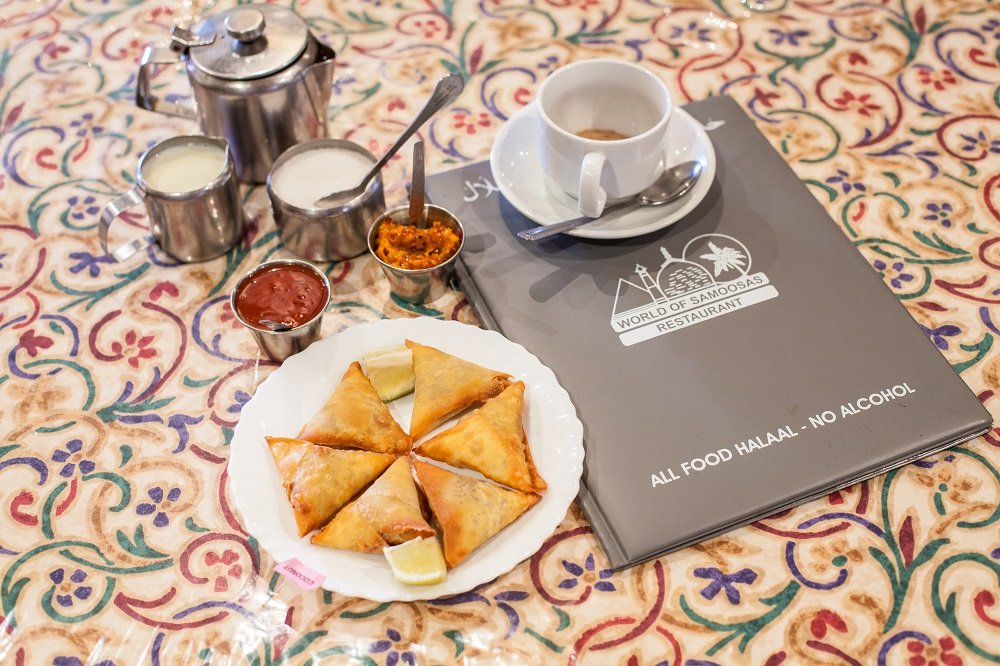 Solly's Corner
After Friday Prayers the queues at this most famous fish and chip shop (corner Lilian Ngoyi Street and Central Road) can stretch around the corner. Solly's fish and chips, liberally sprinkled with bright red masala spices, are in a class of their own, and the business has been here for generations.  
WHERE: You can find Solly's Corner at 30 Lilian Ngoyi Street, Fordsburg. If Middle Eastern food is all about the kebab for you, you will love Istanbul Kebab and its dizzying array of halal meats which you select from the butcher counter to be roasted and served with fresh salads and dips. Service is friendly, there are hookah pipes aplenty and seating is outside in a covered courtyard. 
WHERE: Istanbul Kebab Fordsburg is at 52 Central Road, find out more and plan your visit here. Istanbul Kebab also has a restaurant in Sunninghill and in Melrose Arch.
MAYFAIR
This family-run halal Turkish restaurant and butchery is a bright and welcoming spot divided into two sections. You enter through the butchery and Turkish food goods store, where you are greeted by trays of Turkish delight, breads and other authentic foods. The fridges are stocked with Turkish kofte, kebabs and other take-home butchery items. Order a Mix Grill platter (the platter for 2 feeds 3 comfortably) and you'll find the table heaving with a range of starters, salads and huge pillowy flatbreads before the freshly grilled meats and chicken pieces arrive. Mayfair is a gritty and quite rundown neighbourhood. While here make sure to park on the main road, Church Street, leave valuables at home and dress casual.
WHERE: 79 Church Street, Mayfair. Read our review of the Turkish Kebab House and Butchery and find out more here.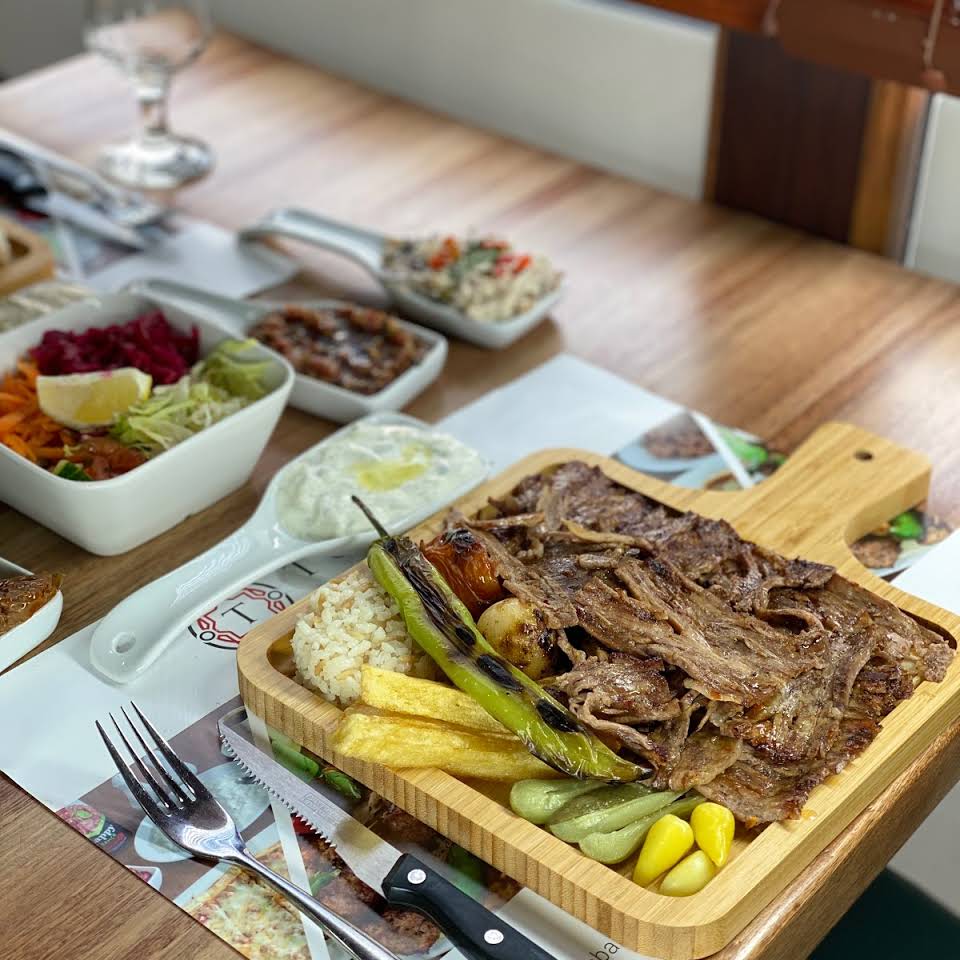 With its huge Ster Kinekor cinema and The Fun Company bowling alley and amusement arcade, The Zone@Rosebank is a popular destination for family evenings out, and for Muslim families there is a variety of options for eating out too.

For lunch or dinner halal options in The Zone include Chiapas, a Mexican fast food spot specialising in burritos, and South Africa's favourite Portuguese chickens from Nandos (the Sandton City branch of Nandos is also halal). The Rosebank branch of Paul's Homemade Ice Cream, famous for their endlessly creative range of ice cream flavours, is also officially halal certified. For something a bit more formal, get a table at Nonna's Italian Kitchen on The Firs piazza. If you have a big appetite we recommend their signature rectangular pizzas, also great for sharing.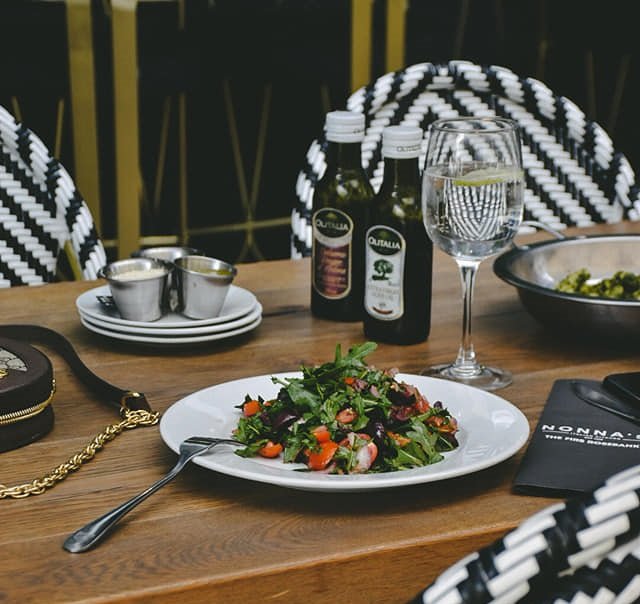 MELVILLE AND RICHMOND
The Oriental Food Bazaar
Describing itself as 'The House of Halaal eastern food' Cape Town's Oriental Food Bazaar opened a Joburg branch in Melville in late 2020. Much smaller than the famous arcade-like takeout venue in Cape Town, the new Joburg Bazaar, on Melville's famous 7th Street, promises a wide range of food including Turkish Kebabs, Pakistani Biryani, Chicken Tikka, Indian and Chinese curries, Middle Eastern shawarmas and more, served foodhall style to eat in or take away.
WHERE: The Oriental Food Bazaar is located at the corner of 7th Street and 2nd Avenue, Melville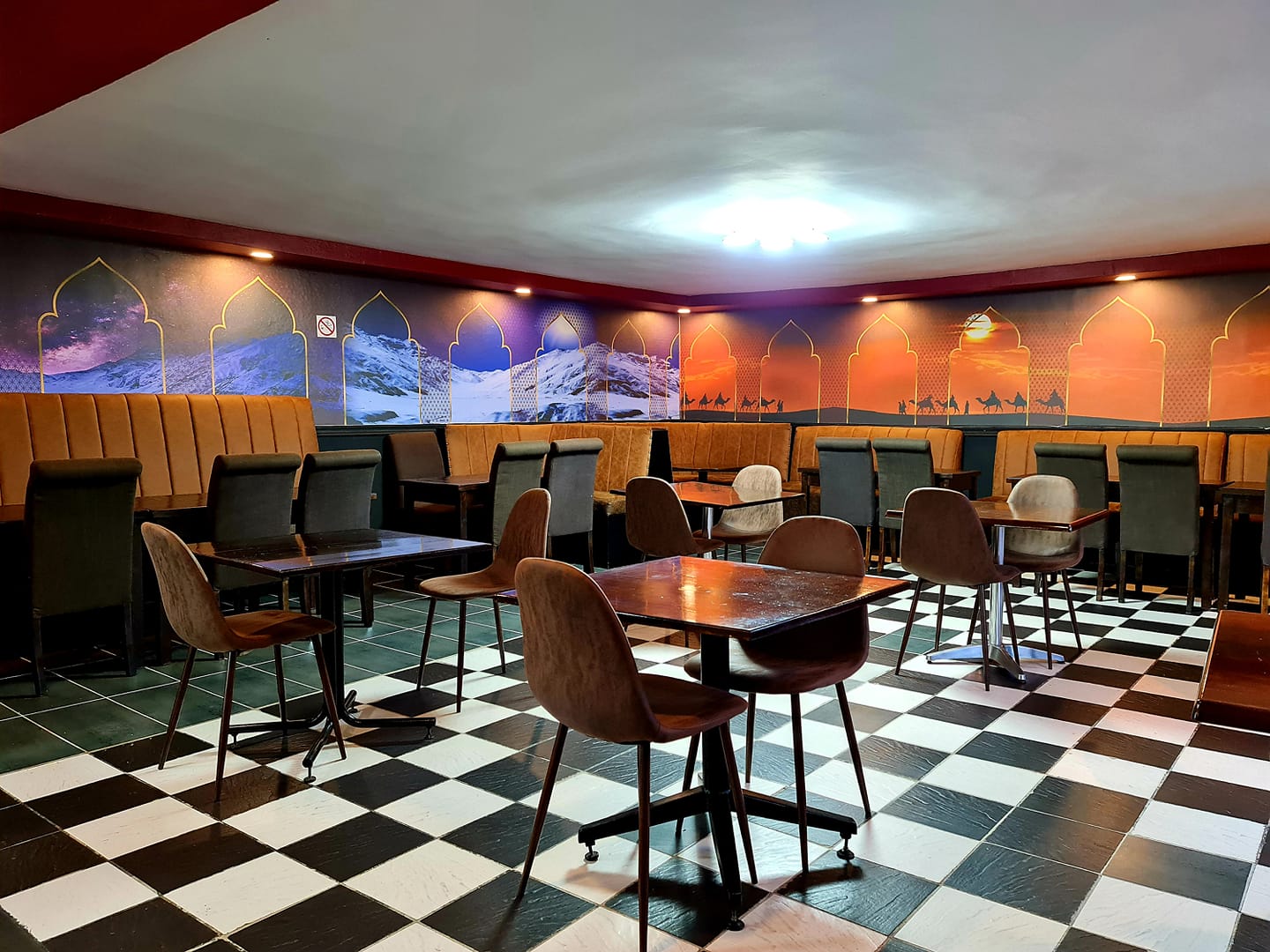 Located at the Rand Steam mall in Richmond (just off the busy corner of Barry Hertzog Drive and Napier Street), this purely halal pizzeria has all the classics including wood-fired pizzas, pastas and salads. The menu also provides for those minding their calorie count with low-carbohydrate alternatives. Another bonus, Col'cacchio also uses vegetarian-only implements for vegetarian dishes. 
WHERE: Rand Steam is located at the corner of Barry Hertzog and Napier Street, Richmond   
MIDRAND
One of the most distinctive landmarks in sprawling Midrand is the impressive Nizamiye Mosque, said to be the largest mosque in the southern hemisphere. Modelled on the 16th-Century Ottoman Selimiye Camii mosque in Edirne, Turkey, the Nizamiye mosque has an astonishing 21 domes, the insides of which were hand-painted in intricate detail by Turkish artisans, four soaring minarets and over 200 stained glass windows. Everywhere you look an incredible attention to detail is evident, whether it's in the traditional hand-glazed Turkish tiles or the perfect symmetry of the grand main prayer hall with its beautiful chandeliers. 

Within the Nizamiye mosque complex there is also a Turkish supermarket, bakery, bookshop and a carpet and ceramics store as well as an excellent restaurant Ottoman Palace.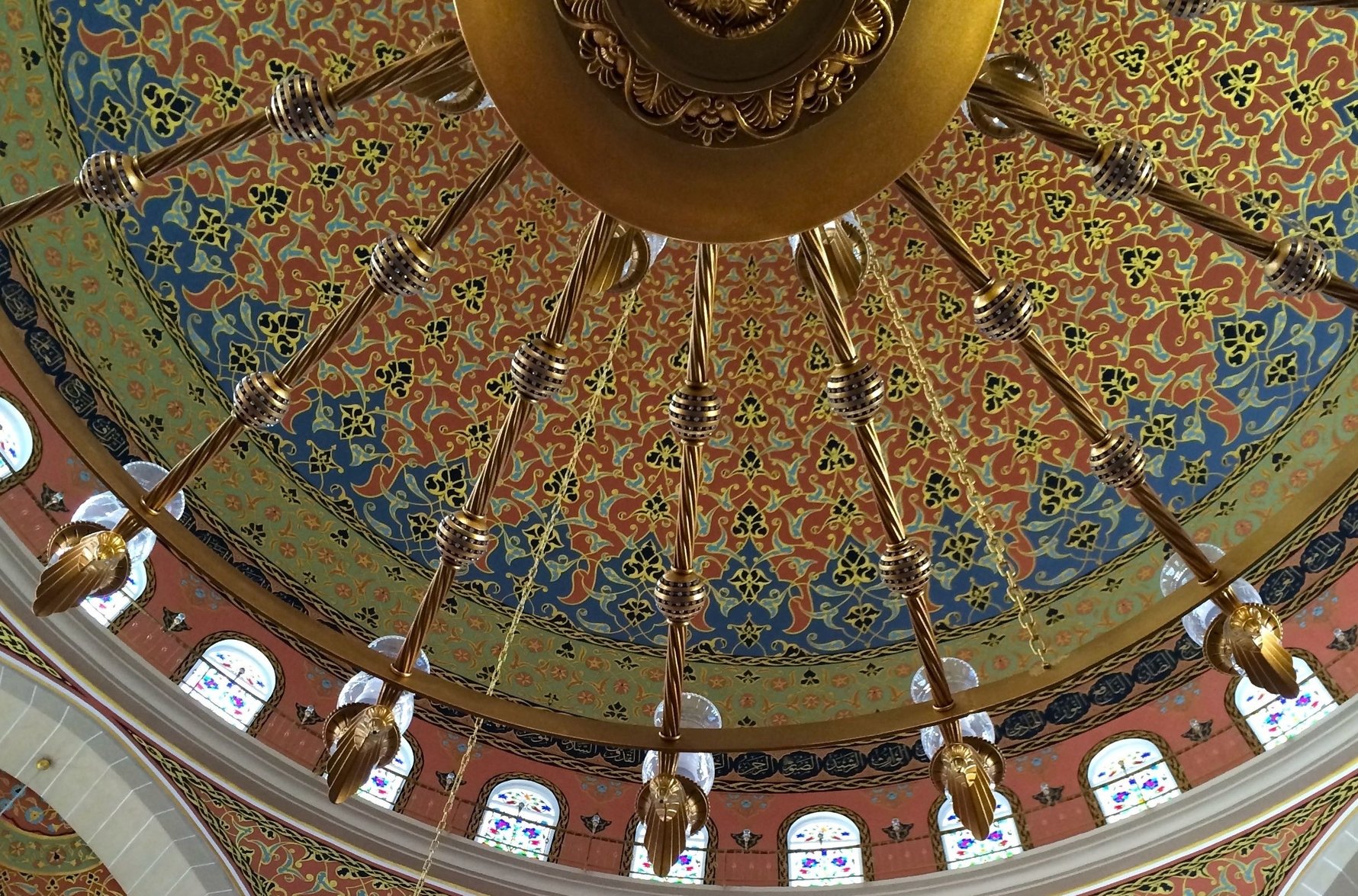 Eat amid marble pillars and mosaic walls at this grand Turkish restaurant. To sample a variety of tastes order a platter of grilled meats, with flatbreads and dips and be prepared to share. For those with more modest appetites snack on Turkish pizza with mince or a cheese pastry. There are also delicious sweet treats.
WHERE: Find Ottoman Palace at the Nizamiye Mosque, Le Roux Avenue, Midrand 
CATERING
Established in 2010 this delivery-only patisserie specialises in catering for all your cake delights. Everything you eat here is also halal and kosher. Belle's makes exceptional cakes and other sweet treats – including a famous Ferrero Rocher chocolate cake and red velvet cake. Belle's also makes baked goods to order, from incredible multi-tiered wedding cakes to anything else your imagination can dream up. 
WHERE: Shop Belle's Patisserie online at bellespatisserie.co.za.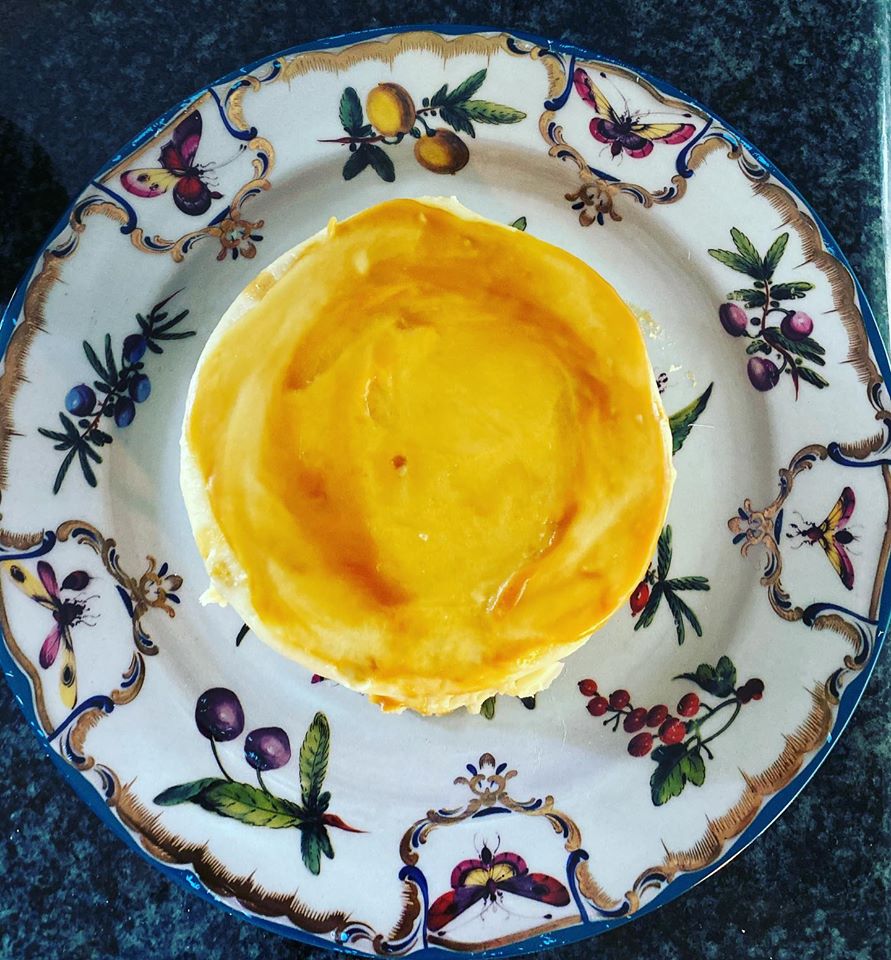 Jasmine Fusion by Chef Naadir Gattoo private dining
Chef Naadir Gattoo grew up in a family where food was always at the heart of everything and his Gujarati grandmother first inspired his love of food. Naadir has travelled the world and brought back inspiration from myriad cultures and from his experiences across the globe which he poured into the menu at his first fully halaal restaurant, Jasmine Fusion. The restaurant sadly had to close in mid 2020 amid the pressures of the lockdown and now Naadir shares his gastronomic talents as a private chef. Private strictly halal dinners can be cooked for groups of up to ten people. Email gastronomy@jasminefusion.co.za to arrange a private dinner.