It's not only Joburg's streets that are alive with the rhythm of urban culture, you can also now hear that beat on the rooftop. 

This month saw the launch of a sky-high basketball court at 73 Juta Street, the same building in which, each Saturday, The Playground Market opens its doors. The project is a collaboration between Play Braamfontein who owns the building, the immediate city blocks surrounding the market, and Hennessy, a cognac brand.

Hennessy was also recently involved in rejuvenating the basketball court at Ernest Oppenheimer Park in the City Centre. They teamed up on both projects with local visual maestro Seth Pimentel, the experimental painter and illustrator also known as African Ginger, but this time, they've taken it to new heights. 
 
The new landmark basketball court was unveiled on Sat, Nov 4 as a canvas where art and sport converge in a spectacular display of colour and skill.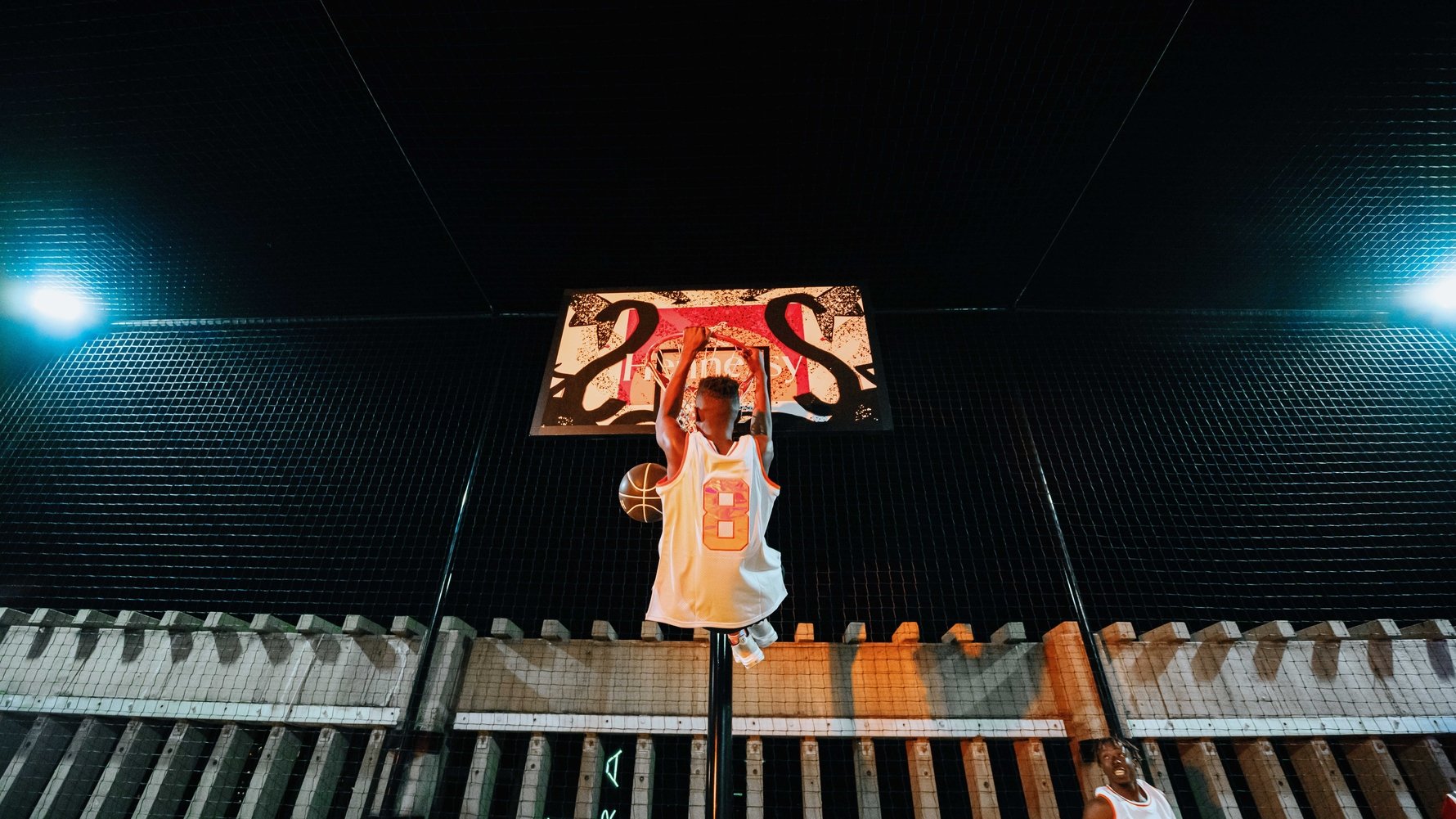 Play Braamfontein, the people behind The Playground Market, LOCO Mexican Restaurant, 99 Juta and the revitalisation of the district, are committed to making a genuine impact on the place and community of Braamfontein, and also adding some joy to city life. 

In a display of his artistic prowess, Pimentel painted the court with hues inspired by the African sunset. The seasoned artist's distinctive and colourful style breathes life into the court as well as reflects the aesthetic of the neighbourhood. Whether he's skateboarding the city streets or applying his eye to massive murals near Maboneng, this Joburg native has a strong tie to the City Centre and the cultures that define it and exist within it.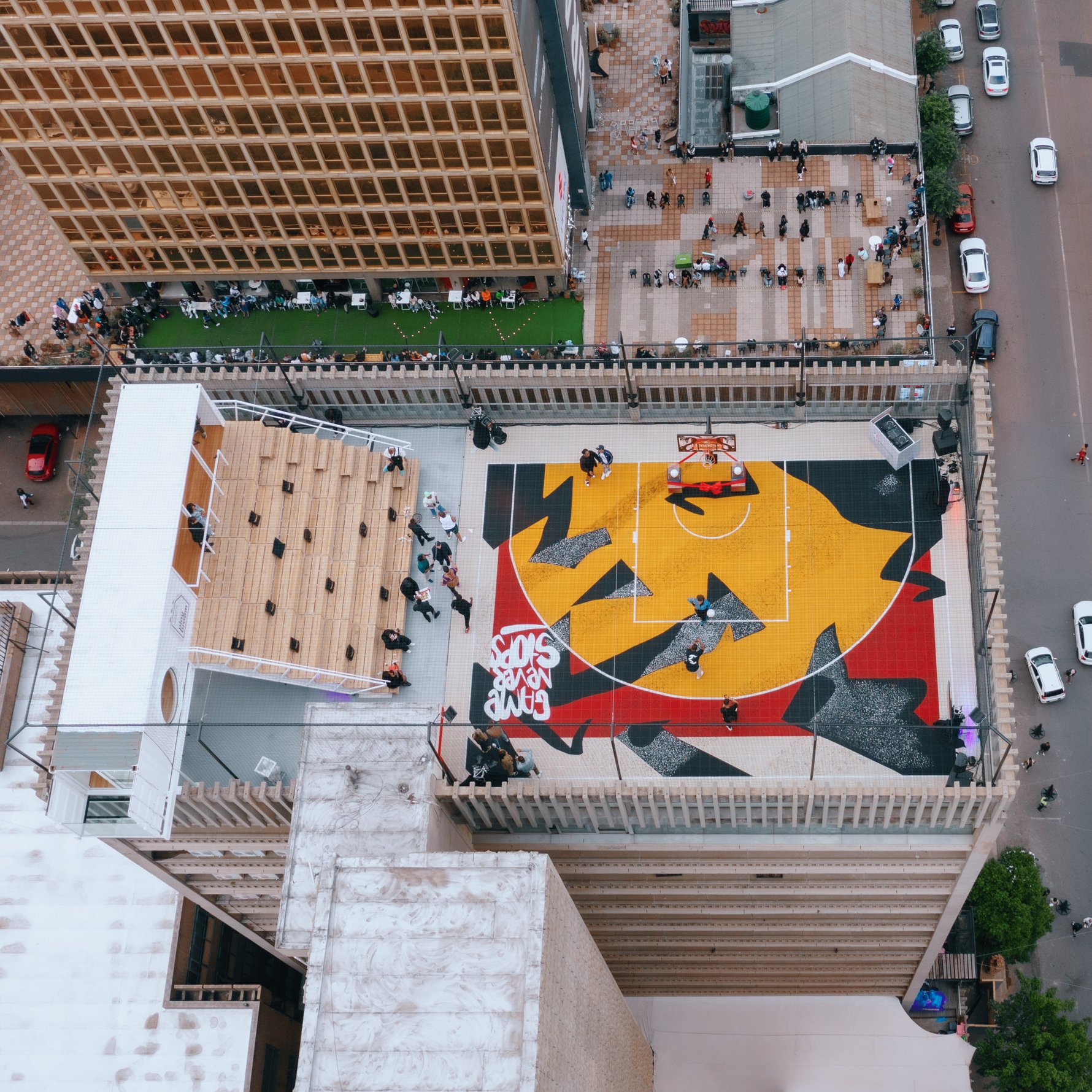 We'll keep you updated on details about the court as they come.