The four-star Indaba Hotel, Conference Centre and Spa in the upmarket Sandton suburb of Fourways is an oasis of calm in its busy surroundings. What started out as a small country hotel in 1952 (and before that a huge farm) is now an extensive hotel complex that has grown to house 260 hotel rooms, a massive Kgotla function venue, the African-themed restaurant Chiefs Boma as well as the Inverroche Gin School and the luxury Mowana Spa.

Despite its high-tech conference facilities, the Indaba has retained the feel of a countryside property. As you step inside it's easy to believe you have been transported to a game lodge, with elements created to activate your senses right down to the detail of the signature scent designed to conjure an African bush lodge and the smell of the bushveld.

Guest rooms are scattered across a range of buildings and to get you between places staff will zoom you around on a golf buggy. A particular pleasure is that almost all rooms come with their own outdoor space looking directly onto greenery (such as a garden terrace or balcony) and in warm months the sizeable swimming pool is a popular hang out spot.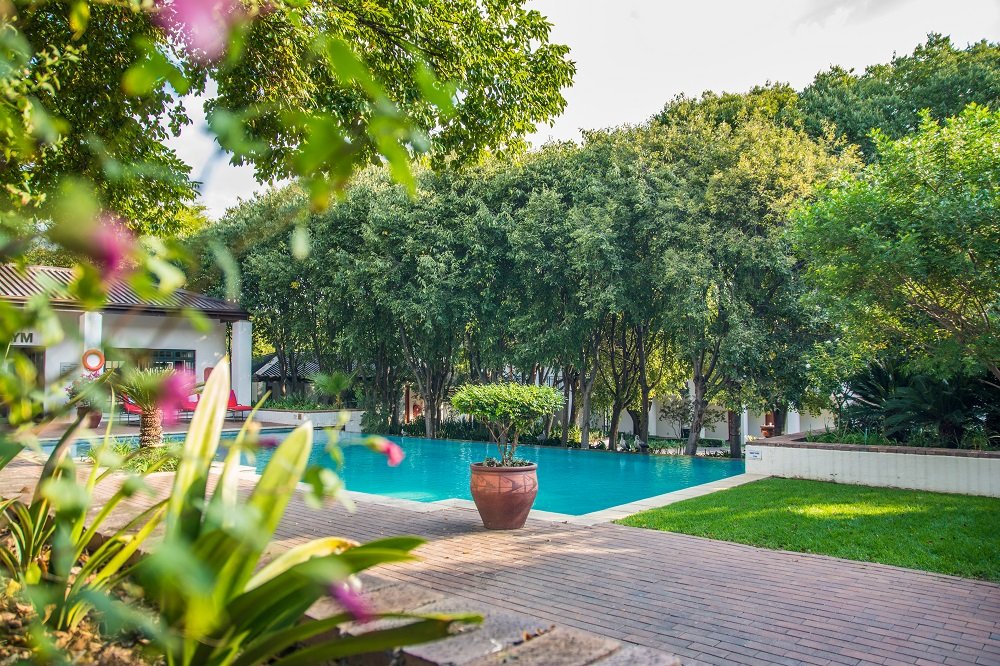 Whether you decide to hunker down and enjoy the plentiful amenities at this resort-style hotel or use the hotel as a base to head out and explore the Gauteng countryside a short drive away, you'll find the hotel team well-equipped to cater for the needs of large groups or individuals and a fun list of activities and tours on offer. Plus smooth and friendly service with a smile is an Indaba standard. 
Dining at Indaba
Breakfast is served at the hotel's Epsom restaurant which opens onto Courtyard, a lovely outdoor venue sitting under the shade of mature trees. Alternatively, there's also the option to book a picnic and the Indaba team will have your picnic blanket and baskets set up at one of the many, many quiet green corners of the sprawling property (a spot overlooking the birdlife at the dam is particularly romantic).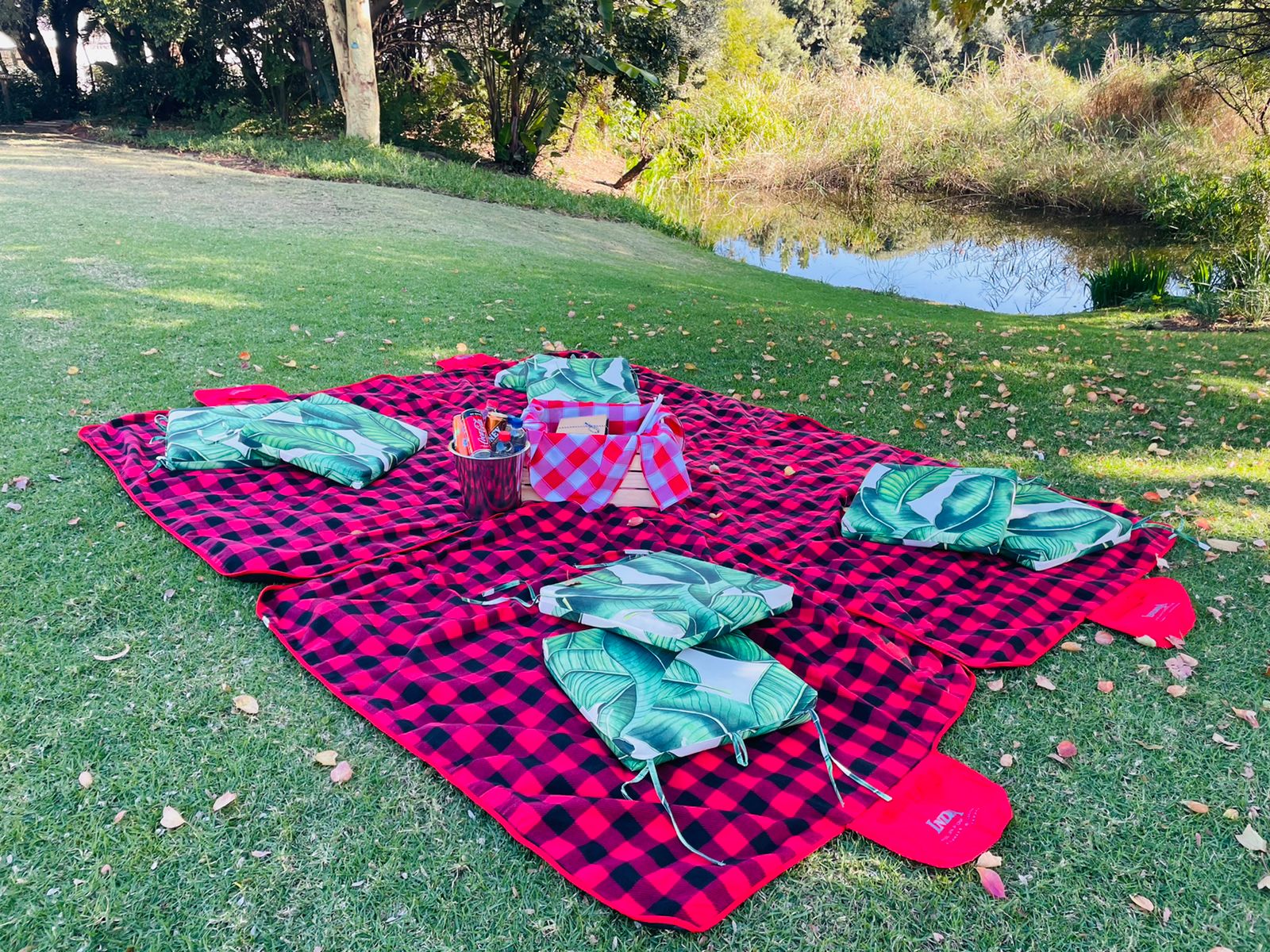 On weekends family lunches outdoors in the Courtyard are a favourite and for special occasions, such as Mother's Day or Father's Day the hotel hosts festive lunches complete with live music and spit braais at the safari-themed Chief's Boma restaurant (it is recommended to book well in advance for these).
The Gin School
Another major highlight of Indaba's dining and drinking offerings is The Gin School led by top South African craft gin brand Inverroche. By booking into a class at The Gin School you'll get to learn all the ins and outs of what goes into making craft gin and then get to try your hand at creating your own bespoke blend. We enrolled for one of the classes and had a whole lot of fun - read our review of the experience here.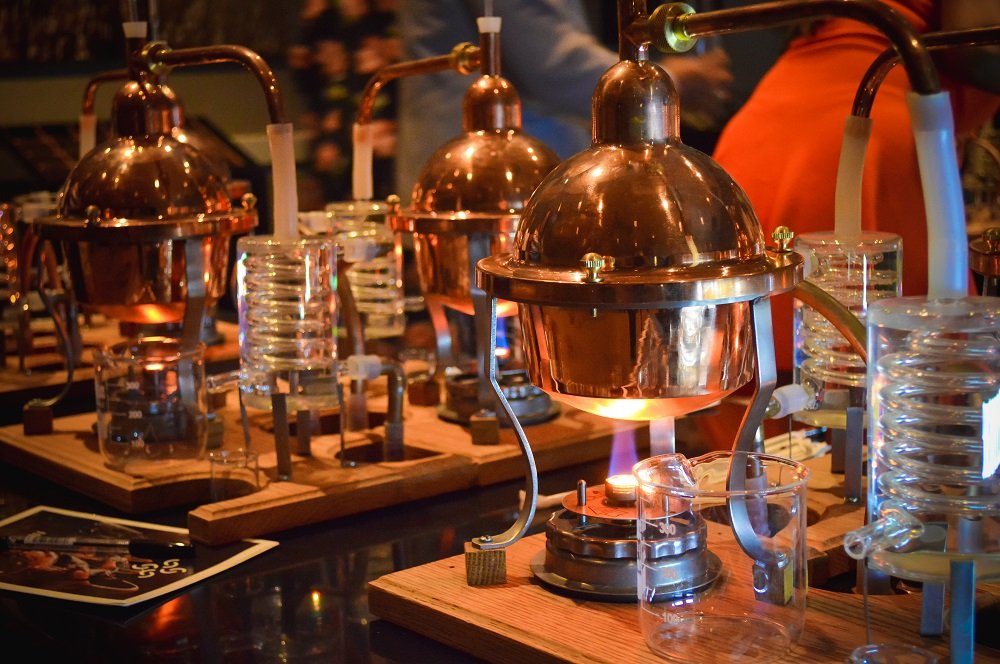 Mowana Spa 
The Mowana Spa is named after the Baobab tree, an ancient tree species that has found its way into the folklore of Africa. The Spa focuses on providing a wellness journey, utterly enabled by the surroundings.  

We recommend that you don't just pop in. This is the place to visit for a day or overnight to take full advantage of what's on offer. It's a great way to reset post-conference. The treatments have been designed to encourage lingering and to ensure you make the most of time out.