Joburg is a city rich with myths, legends and larger-than-life personalities, and Sarah Barret's Joburg 360 Tours bring these stories to life on energetic guided walks.

Joburg 360 offers a variety of regular tours to choose from (as well as custom group tours) that explore the city's historic neighbourhoods of Newtown, Troyeville, Marshalltown and Braamfontein.

A long experienced tour guide and bonafide Joburg expert, Sarah Barret is just as adept at dealing out incredible facts about the city's past, as she is at bringing to life the characters who have shaped this place. The city streets become the stage and Sarah the storyteller as she paints a picture of underground resistance movements, striking miners, devious Randlords and their glamorous wives, gangsters, religious leaders, musicians, theatre makers and the many different waves of immigrants to Joburg. Each have added a layer of multiculturalism and community that is reflected in the people and places you will meet on her tours.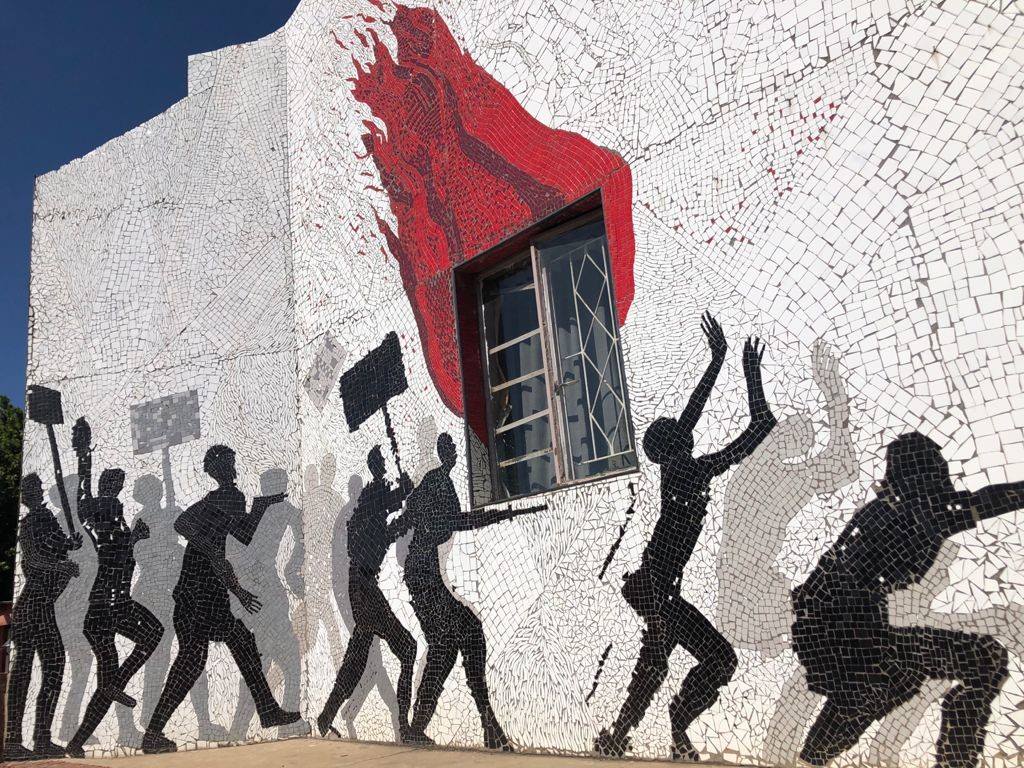 The most popular Joburg tours are the three-hour city walks that focus on specific downtown neighbourhoods. Available by request for groups, these tours also run regularly on weekends (cost is  R300 per person), ideal for locals wanting to explore familiar areas of the city in greater depth.

We joined Joburg 360's Troyeville tour and found ourselves walking around corners, down streets and into historic buildings that most probably don't know are there. The Troyeville walking tour is themed around art and activism and visits the fantastic Ellis House artist studios and Andrew Lindsay's charming Spaza Gallery and garden, while also plotting a route that passes a number of significant historic buildings and churches, including the homes of Mahatma Gandhi and anti-apartheid activist and Wits academic David Webster, who was murdered by Apartheid forces. Along the way there is interesting street art to view, murals and public art installations to admire (many of them remnants of a boom in public space markers created for World Cup 2010. The area around Troyeville is home to a key Joburg stadium, Ellis Park).

No matter how much you think you know about Joburg it's always a bonus to be walking in the company of an intrepid guide who offers historical insights and clearly stays abreast of contemporary developments in this fast-changing city.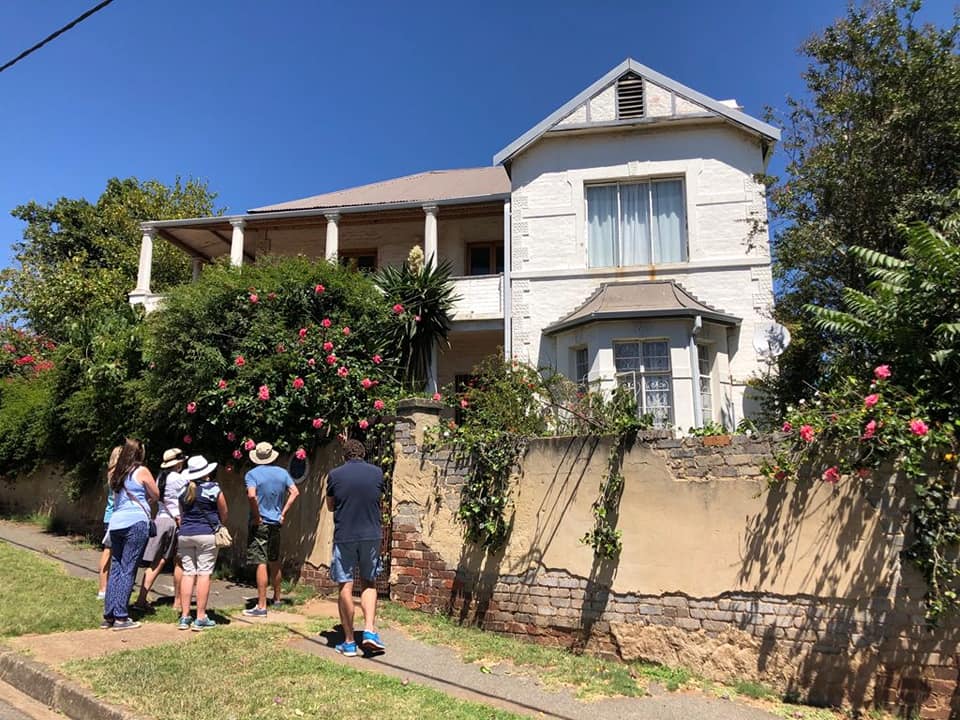 The Newtown walking tour similarly mixes art and history, looking back at the district's earliest developments to its influence on music and the arts in Johannesburg, and of course South Africa more broadly, and at Newtown's ongoing urban regeneration. Joburg 360's Marshalltown walk picks up Joburg's mining story, combining history, trivia, public art, coffee and cocktails including visits to the spectacular Rand Club and the Ferreira mine stope among other historical landmarks.

Mixing history and contemporary culture the Braamfontein, and Maboneng & Jewel City walks both highlight stories from the past and the present, taking in art galleries, contemporary architecture, heritage buildings and some great street art.

Together with Soweto guide Tshepo  Tshoadi Joburg 360 also offers a half-day Soweto experience, the Soweto On and Off the Beaten Track tour that visits famous spots like Vilakazi Street as well as lesser-touristed corners of the township.

HOW TO BOOK
View the schedule of regular tours and book online at joburg360.com. For a bespoke tour email Sarah at sarah@joburg360.com or call/whatsapp +27 82 880 1820.