If you are serious about wine, then this petit wine bar at Delta Central in Blairgowrie needs to be top of your agenda. Mr Pants is the brainchild of Shayne Holt, who local wine lovers might remember as the founder of the now-closed and much-missed Thief wine bar in Parkmore. He is also part of the team behind Joburg's excellent pizzerias Coalition (there's also a branch of Coalition in the same centre). And when it comes to fine wines, Holt is always on the hunt for the next great South African bottle to stock behind the bar.

Dubbed 'South Africa's smallest wine bar' Mr Pants is little larger than the average South African spaza shop. The minuscule indoor area neatly houses a small counter and barely a handful of bar stools. On busy evenings when the weather is playing along the crowd usually spills out into a small adjoining courtyard to enjoy Joburg's classiest selection of rare and unusual boutique wines, by the bottle or the glass.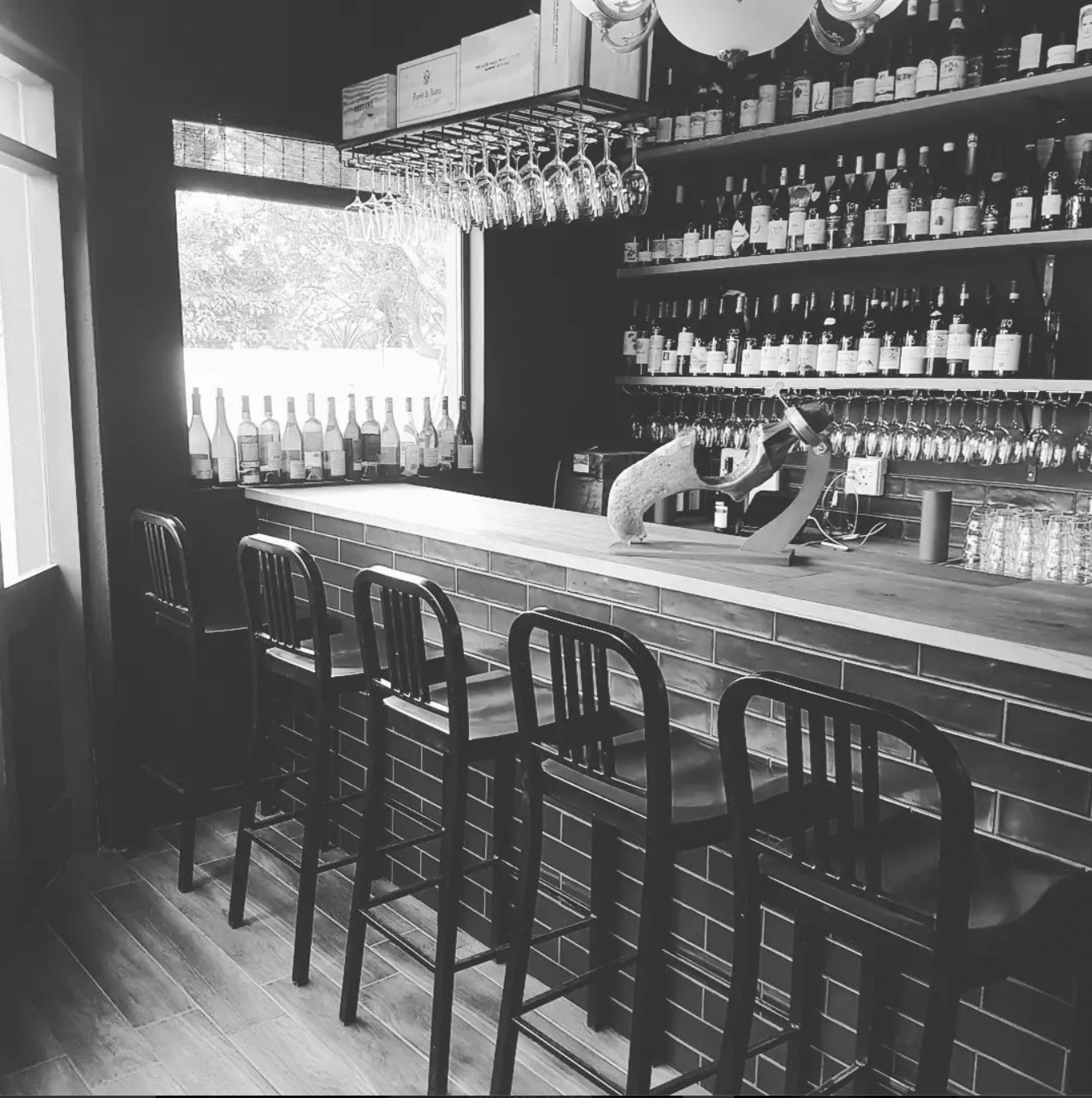 If you have to ask the price tags for these beauties, it probably isn't the place for you. There are always some entry-level glasses starting from around R80 and upwards to enjoy, although the real reason to come here is to seek out the latest small-batch exclusive boutique wines, rare vintages and unusual international wines on offer. Wines change as regularly as Joburg's spring weather and there's always something different to enjoy.

It's the kind of place where you'll find well-dressed patrons emerging from their blacked-out four-wheel-drive Porsche Cayennes to jostle for space on a dusty stoep in the courtyard. The pretension of tuxedoed sommeliers and multi-million-rand decor is thrown by the wayside in favour of an informal drinking space where the exclusivity of the wines on offer is the reason to be here.
 
If you are hungry there's a small selection of charcuterie on offer, or you are welcome to order a pizza from the branch of Coalition around the corner to enjoy at the bar. Look our for Thursday guest shifts by winemakers at the bar, usually announced on Mr Pants Instagram account. 

On weekend mornings Mr Pants opens as a bagel pop-up ,Bird's Bagels. Best you go early, as stock tends to run out.