At the start of each year, our Johannesburg In Your Pocket team look back over the best of the new dining venues that appeared on the Joburg food scene during the past 12 months. 2021 was the second year of living in the pandemic and was again a challenging time with yet more lockdowns and restrictions. However, despite the difficulties, many new restaurants forged ahead and Joburg's upmarket dining scene in particular is showing signs of an uptick.

Here's a look at the many new venues launched in Joburg in 2021 that we recommend you visit.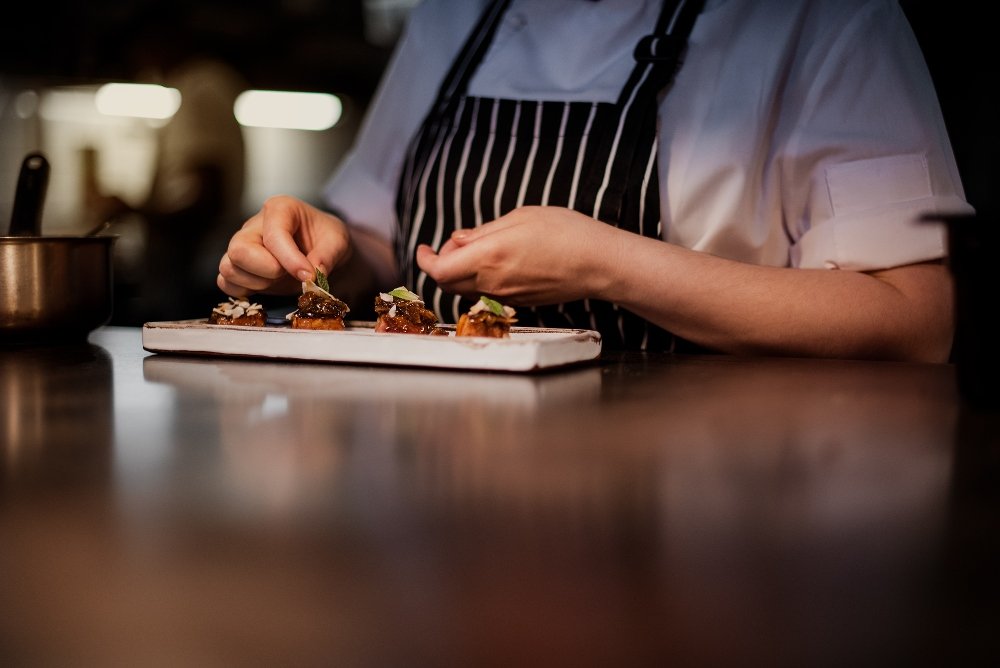 The opening of any Luke Dale Roberts restaurant is an occasion, and the announcement in the winter of 2021 that Cape Town's most awarded chef was moving The Shortmarket Club to Joburg created a stir. Luke Dale Roberts' first permanent restaurant in Joburg, based at the Oxford Parks development in Rosebank, is comparatively less formal than the Cape Town original, but no less indulgent. Fine dining small plates and an Asian-influenced menu, with some decadent seafood platters and fantastic cocktails are a hallmark.  About the cuisine on offer Head Chef Taryn Smit says: "With an Asian twist, my aim is to make simple food taste complex and intricate". This restaurant has been worth waiting all this time for! FIND OUT MORE.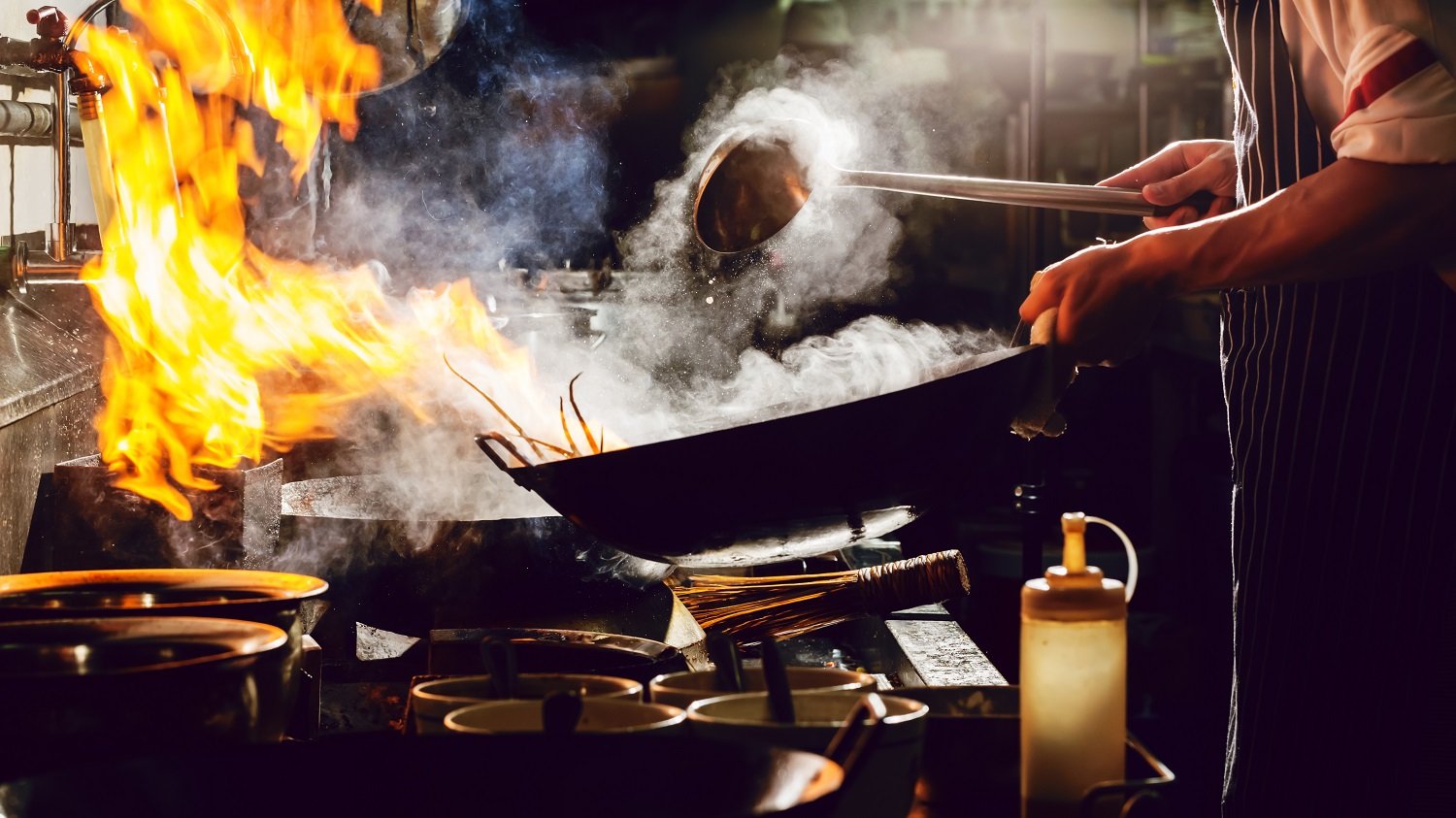 Launched in winter 2021 by hospitality entrepreneur Nicky van Der Walt, Tang is an ultra-glam luxury Asian restaurant and bar on Nelson Mandela Square that describes itself as "high-energy casual fine dining". The menu designed by Chef de Cuisine Wesley Chen focuses on Japanese Izakaya-style dishes, sushi and other delights and there's also a luxurious Moët & Chandon Champagne bar. Each dish is served with flourish, and your table will look like it got specially dressed for an occasion with dramatic and lavish dry ice smoke swirling across tabletops. Not for the small appetite, or for a small budget, Tang is already a celebrity favourite. Find out more here.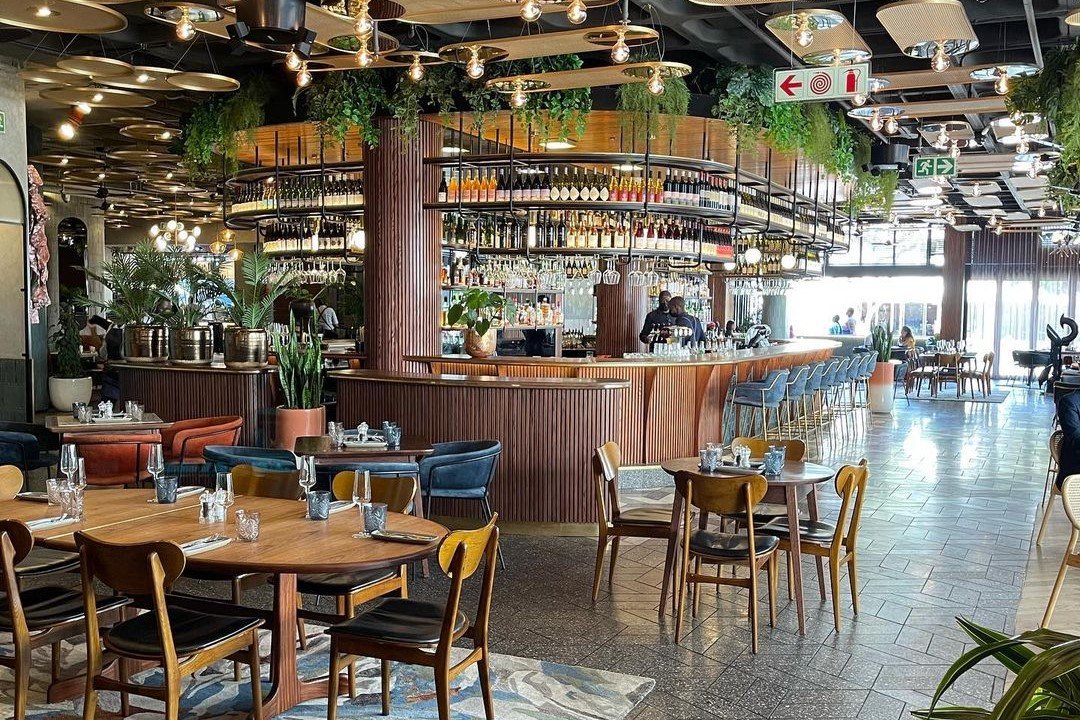 One of Rosebank's most visually impressive new venues, Proud Mary opened at the eye-catching new voco Hotel The Bank (corner Tyrwhitt and Sturdee Avenues in The Zone@Rosebank) in early 2021 and has been an instant hit. The bar and 'modern day eatery' has one of the sexiest bar counters in the neighbourhood and an impressive wine and cocktail menu to match. The food menu boasts an extensive breakfast and lunch selection, a 'seafood raw bar', picanha steaks, salads and a variety of excellent small plates and 'cafe plates'. The wide terrace is prime people-watching territory and the facade opens onto the street, bringing in lots of air and light. There's also fantastic takeaway coffee at their coffee bar Proud Coffee. In less than a year this venue has cemented its place as one of Rosebank's top restaurants. Find out more here.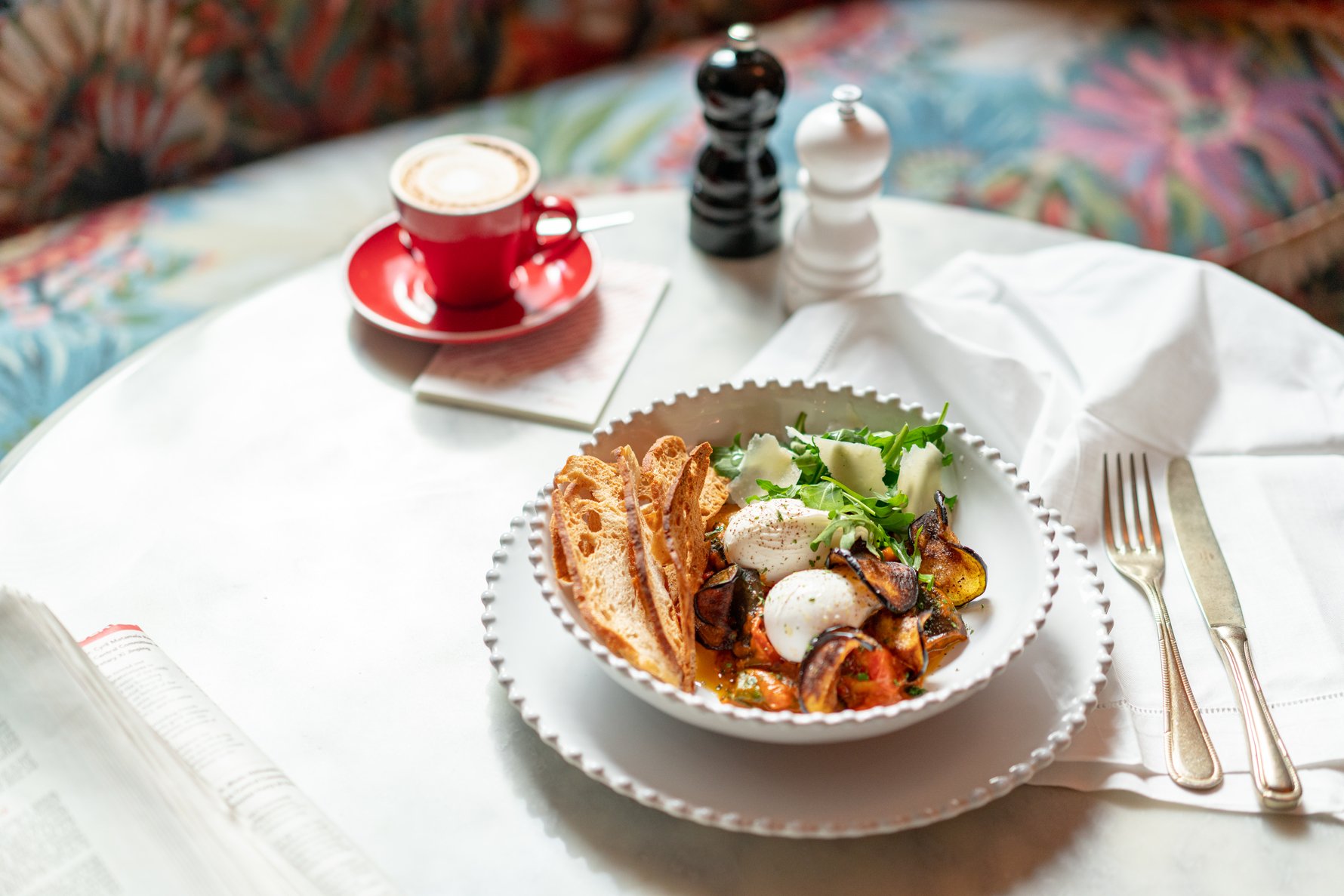 Not a new restaurant per se, the flagship tashas bistro in the upmarket Hyde Park Corner mall had an extensive makeover in 2021 and is looking better than ever. Favourites from the tashas Classic menu have remained but 55 dishes are new to the signature menu. A French theme runs through it all, from the new design of the space by Verhaal, with its inviting pink-toned retail cavern filled with gifts and counter delights, to the striped sails billowing above the tables, Tiffany glass embellishments and opulent patisserie. Casual luxury is synonymous with a tashas experience and this new look branch is the perfect embodiment of what makes tashas such an enduringly popular brand. Find out more here.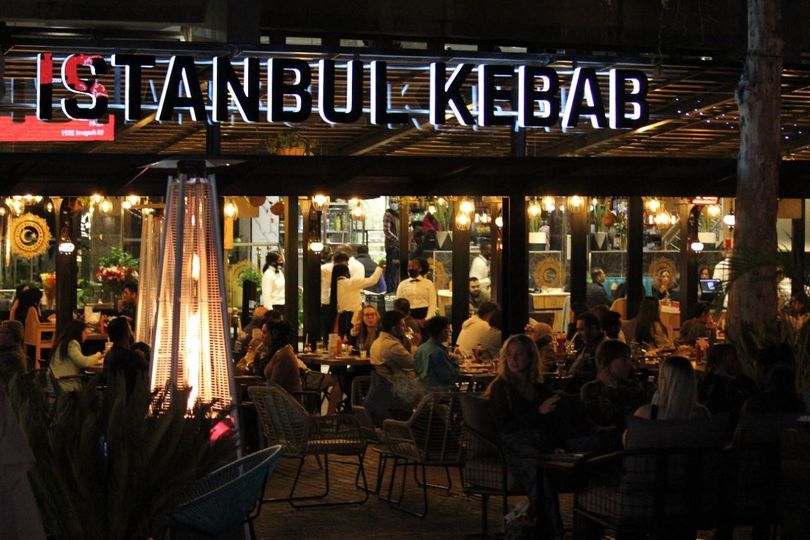 The Turkish Halaal restaurant Istanbul initially started out as a small casual restaurant and butchery in a Fordsburg courtyard. In early 2021 they launched their flagship northern suburbs restaurant at Melrose Arch in the space formerly occupied by the Moyo restaurant and it's proved a big hit. There's no shortage of space to sit outside on the terrace that spreads right across the open piazza and on weekends this is already a firm family favourite among Joburg's muslim community. Classic Turkish kebabs roasted over hot coals are order of the day, served with a mountain of delicious sides and fluffy Turkish breads. Inside there's also a small shop selling all kinds of imported Turkish goodies including great Turkish delight. Find out more here.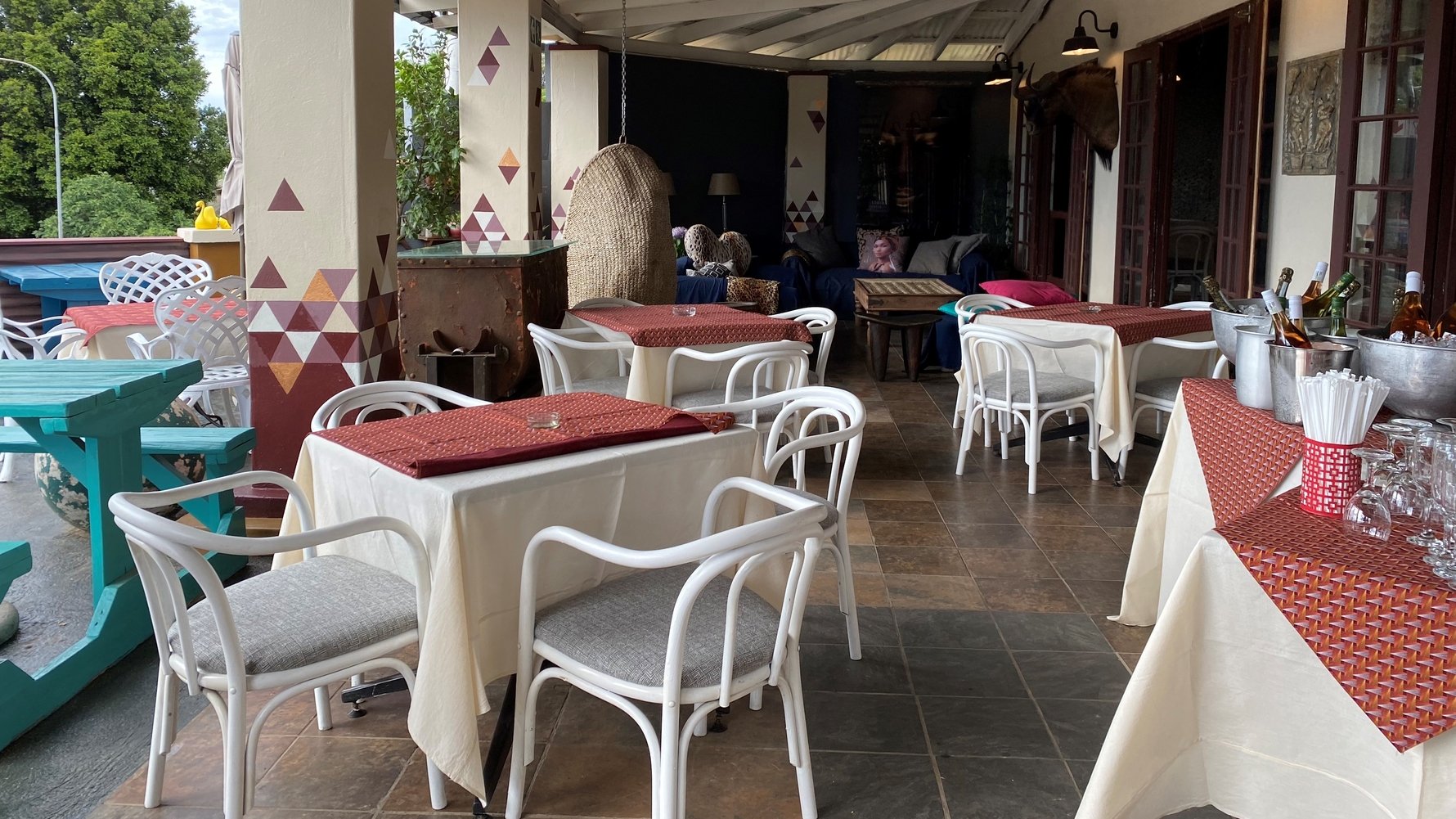 Opened in December 2021, the freshest new spot in Westdene is Emzini, a friendly cafe and restaurant situated in a charming heritage property that was once part of the Westdene farm. Heading up the kitchen are chefs Chris Peppas and Richard Griffin (formerly of Madame Zingara's) who have created a menu that they describe as a cross between Afro-fusion and Mediterranean with an emphasis on artisanal techniques and locally sourced ingredients. Find out more here.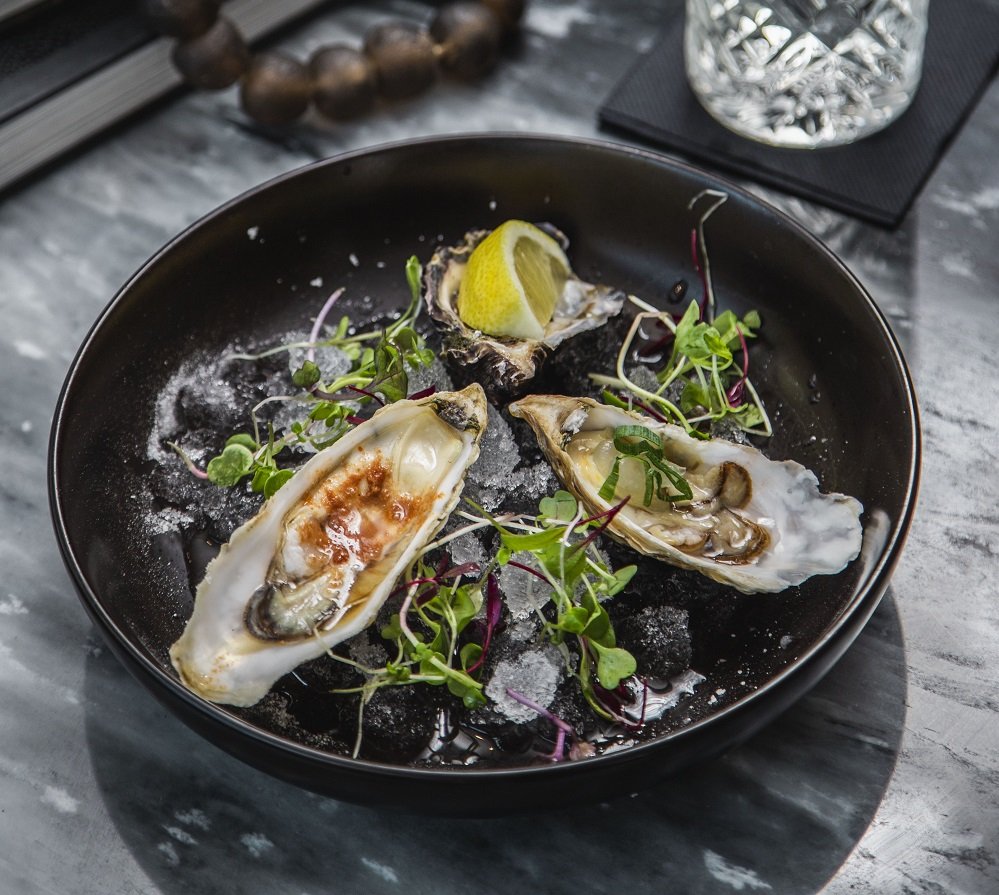 Solo Sandton is one of many flashy new spaces hunting for a slice of Sandton's boujee market and actively courting those who love drinking Champagne, eating oysters and making sure it is all captured in the perfect selfie (the restaurant's statement wine cellar tunnel has been shamelessly placed and lit for Instagram likes). Heading up the kitchen is Ashley Murison-Johnson, who has previously worked at the 12 Apostles in Cape Town and at The Saxon (under David Higgs), who favours subtle and abstract flavour combinations, artfully plated to achieve "sophistication simplified". We found some of the combinations hit and miss, but an evening out at Solo Sandton is as much about that 'the vibe', as it is about the food. Find out more here.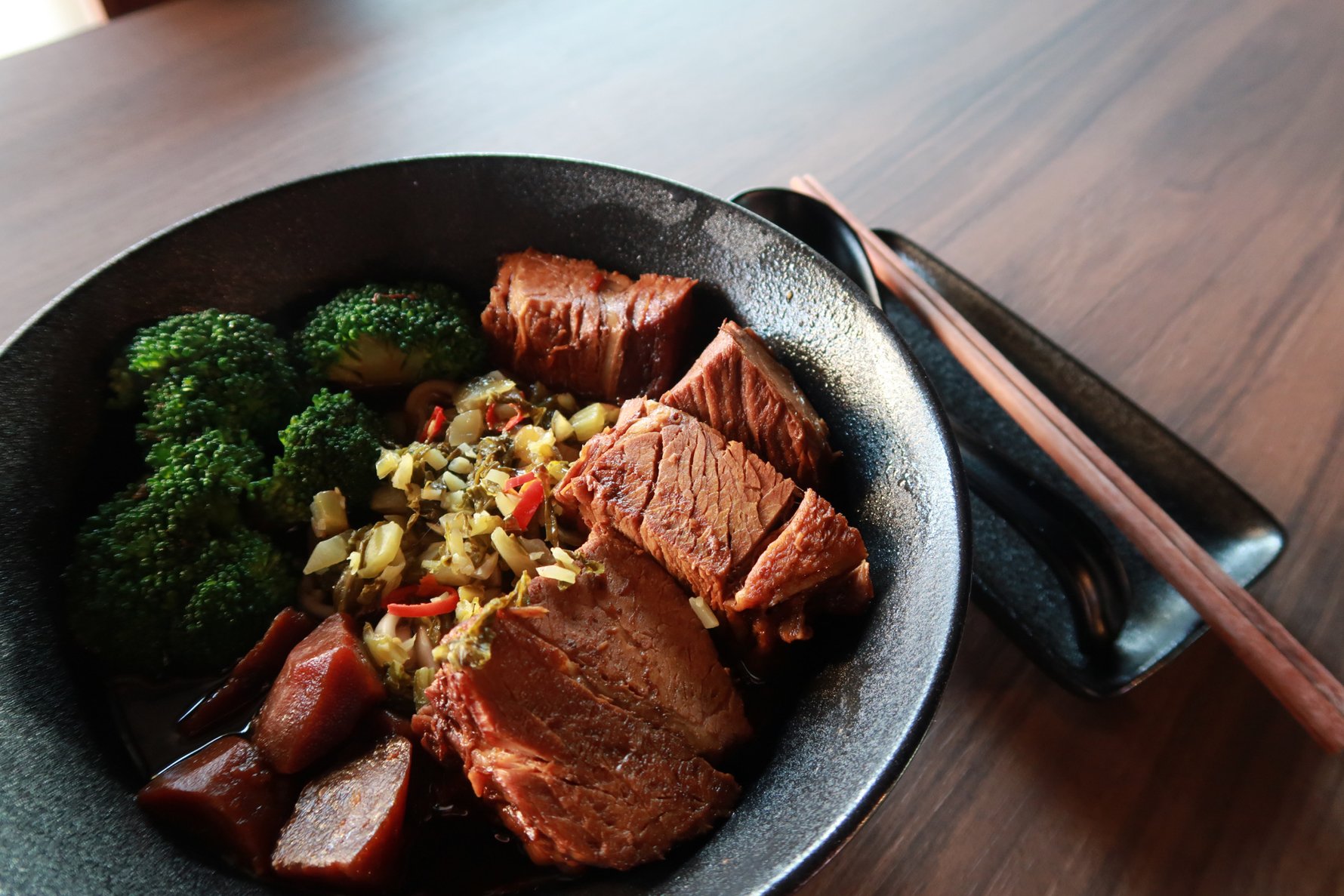 Daniel Liu and Ling Chiu, founders of this compact noodle bar tucked away in an unremarkable Parkmore strip mall, were inspired to get into the catering business in the autumn of 2020, making lunchboxes (obento) for friends and family during the lockdown. Soon after they began selling their delicious ramen bowls, Korean fried chicken and BBQ bao buns at the Fourways Farmers Market, and finally in winter 2021 opened their own restaurant. You can't really go wrong with any of the ramen bowls on offer, although we think the Taiwan beef is a particular stand out. What elevates these noodles to the – 'Worth travelling to a random strip mall for' – status is the rich and heady homemade broth. This is authentic cuisine made with love. Rich, filling, nostalgic and if you really want to do it properly and get slurping, it's messy too. Find out more here.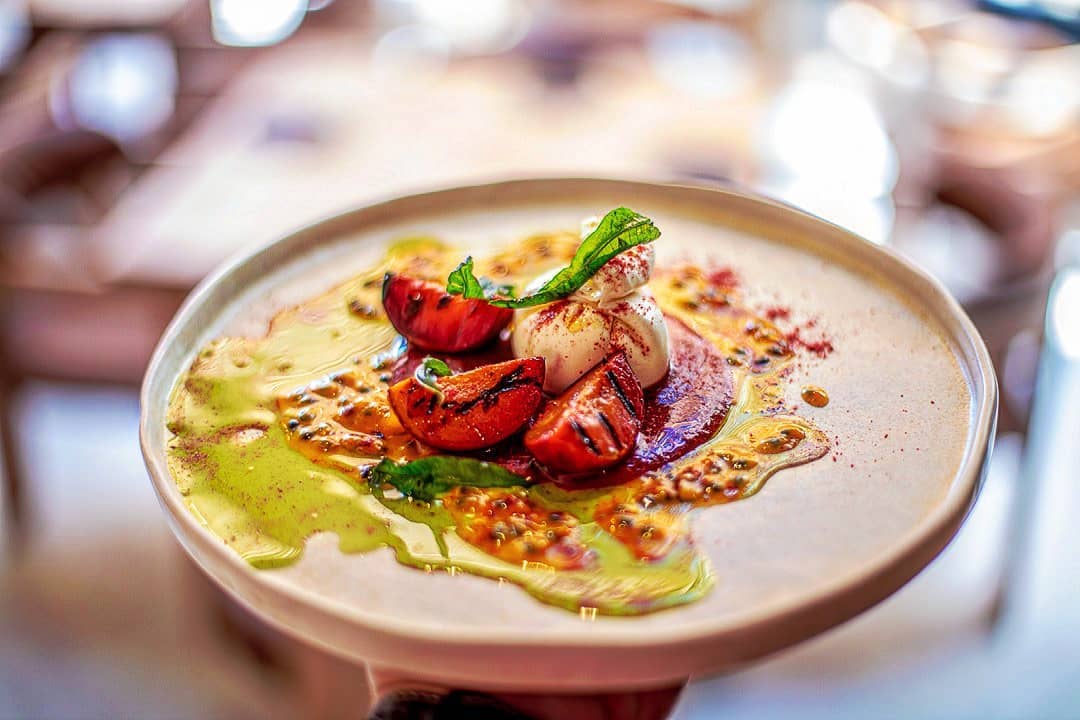 The Blockman is the latest restaurant from the same team that launched Parkhurst's phenomenally popular Modena and Kolonaki restaurants. Occupying a prime corner spot in the middle of buzzing 4th Avenue, this is Parkhurst's top spot to get your fix of pricey premium grade steaks, either to eat in or buy from the in-house butchery. Like their other Parkhurst restaurants, this is a pricey evening out, albeit with great service, a lively atmosphere and an excellent wine list. Find out more here.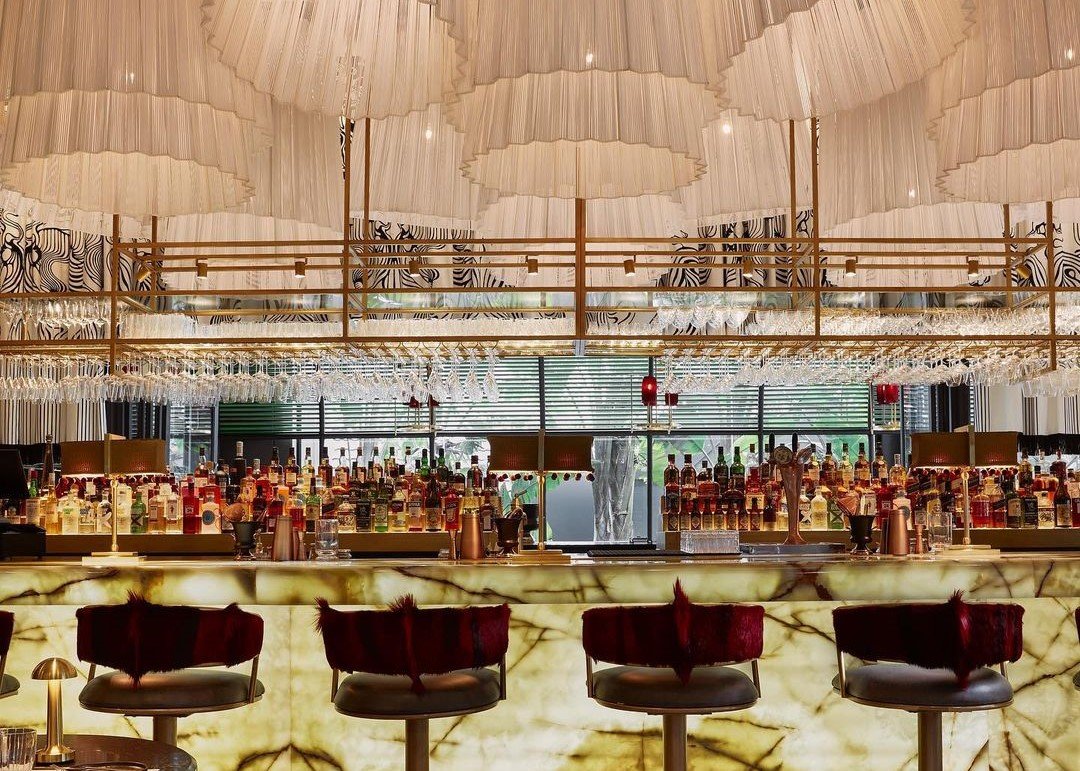 Just in time for summer Zioux (pronounced "zoo") opened its doors, bringing even more showy glitz to Sandton Central's burgeoning upmarket dining scene. The Champagne bar and restaurant is the latest creation of The Marble Group's Gary Kyriacou and Chef David Higgs and is located opposite their popular Saint restaurant at The Marc building. From the bar all the way to the highly instagrammable restrooms, the decor designed by Irene Kyriacou is of course utterly over the top and will thrill big spenders, while the small plates menu is focused on tastes of Latin America. Find out more here.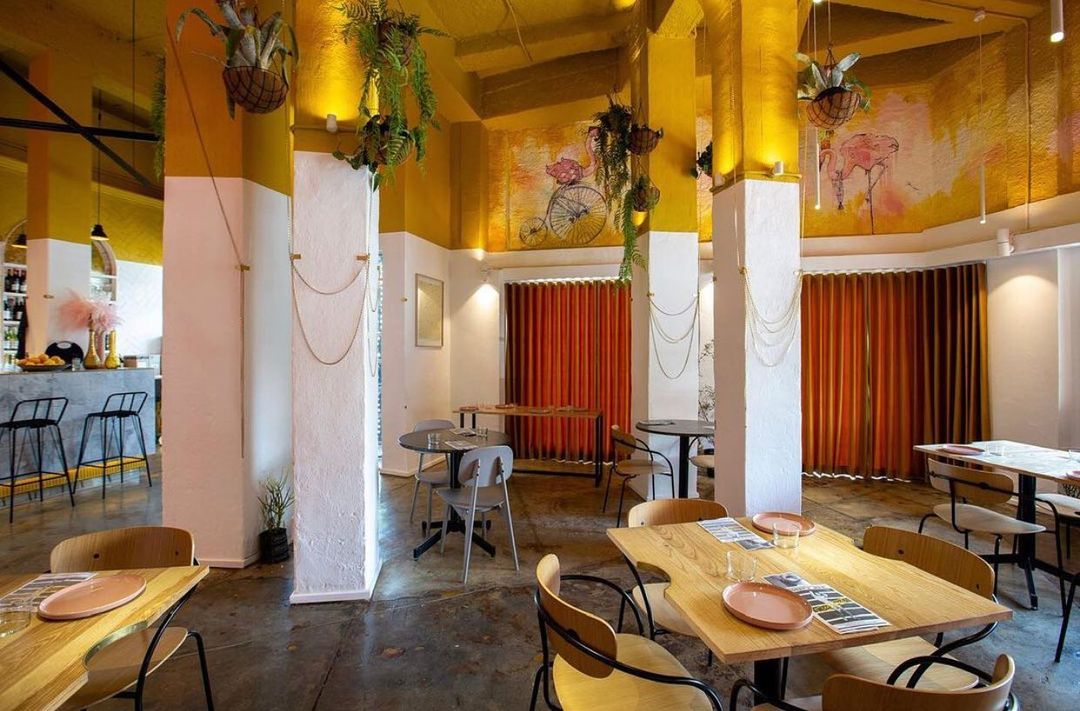 Launched by the same team who made the neighbouring Park Corner cafe Morning Glory such a hit, at The Edge of Glory the aim is to promote "anti-fancy" dining served in an easy-going bistro-style space. The decor tilts at super sexy retro glam, and there's lots of irreverence on the menu which comes with the tagline "Fancy AF". The food (created by the same kitchen responsible for the Morning Glory cafe's famously good brunches) is casual but beautifully served with lots of comfort food influences such as fillet diane, mac and cheese, baked camembert and even a take on prawn cocktail. On the drinks side of things the cocktails are excellent. Try the refreshing Elder Spritz or a classic margarita. Find out more here.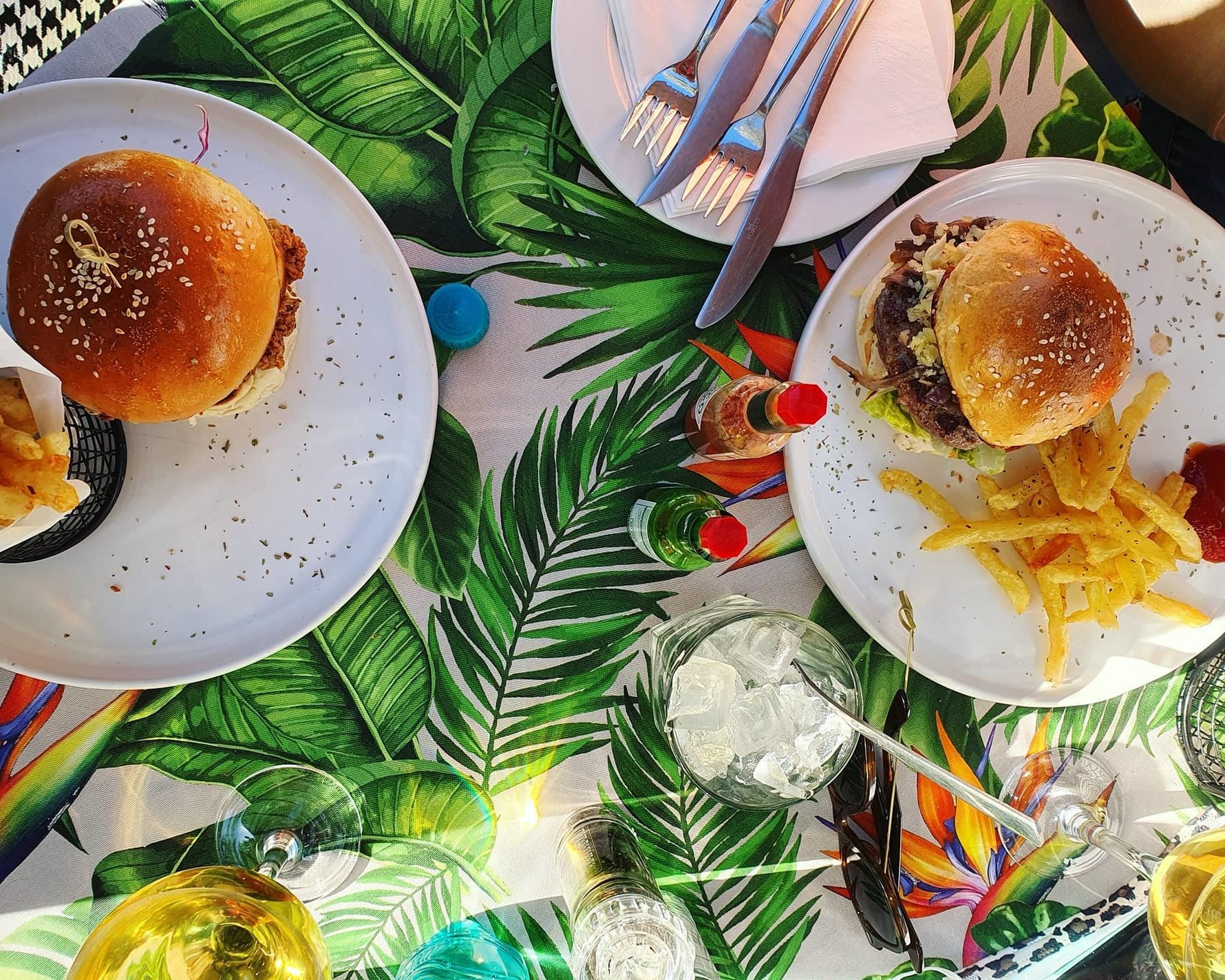 What was once the garden restaurant Possum's in Craighall Park (just off Jan Smuts Ave behind The Valley Centre) was taken over by new owners and reopened in June 2021 as The Wild Side, a restaurant-bar with a neon-bright tropical theme. There's a delicious menu of casual-contemporary fare (the brioche bun burgers do not disappoint) plus cocktails and Saturday afternoon DJ sets. The indoor dining area opens out onto a large terraced courtyard garden where the majority of tables are out in the open. The perfect meeting spot for sunny afternoon drinks. Find out more here.
Chopstix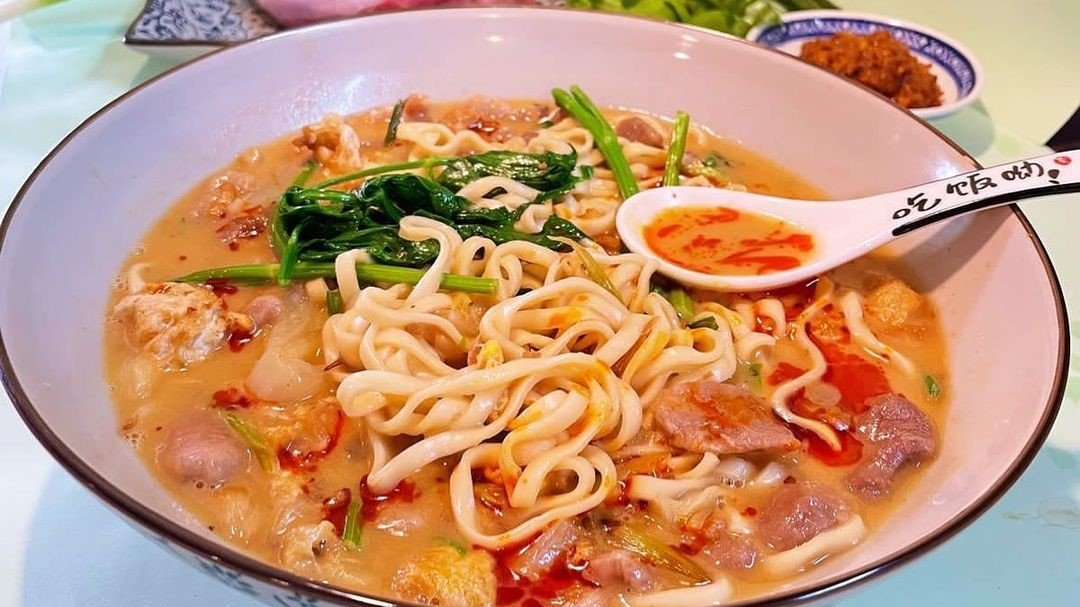 Occupying one of the small ground floor premises at Melville's 27 Boxes' centre, this tiny Chinese eatery quickly made a name for itself in the neighbourhood setting social media ablaze with rapturous praise for their dim sum offerings. High on the list of favourites for local fans are the dumplings, fried rice dishes and chow mein, available to sit in or takeaway.
BARS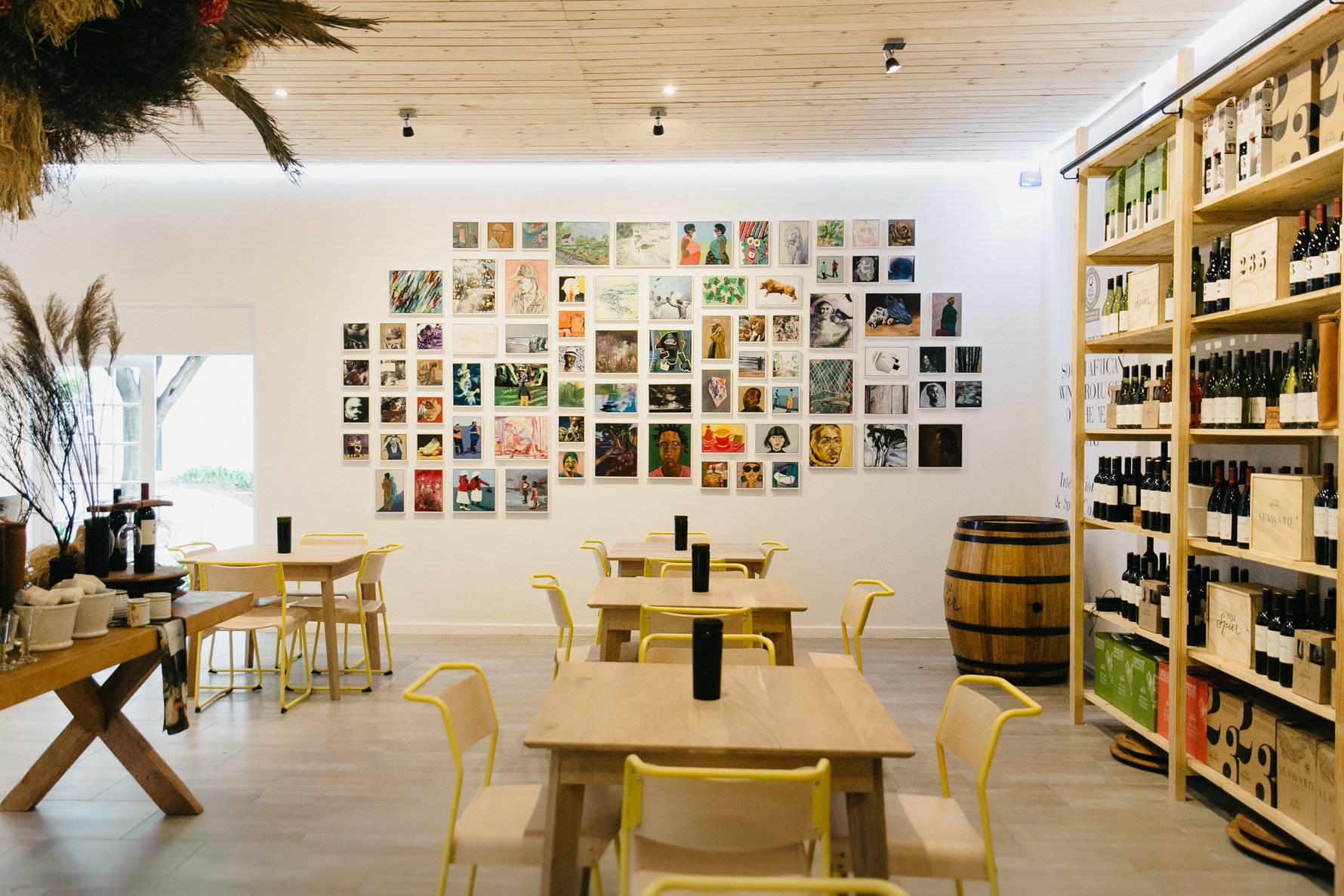 Stellenbosch has arrived in Fourways, 'bringing the winelands to Joburg' with a purpose-built wine tasting room located in the leafy expanses of the Indaba Hotel's grounds. Launched in spring 20221 Spier's tasting room is a permanent space that will be in place for the next three years, offering a comprehensive array of acclaimed Spier wines by the glass or as part of a tasting. The tasting room opens out onto a courtyard garden and you can buy bottles here to take home, as well as unique artworks from Spier's Creative Block collection. Find out more here.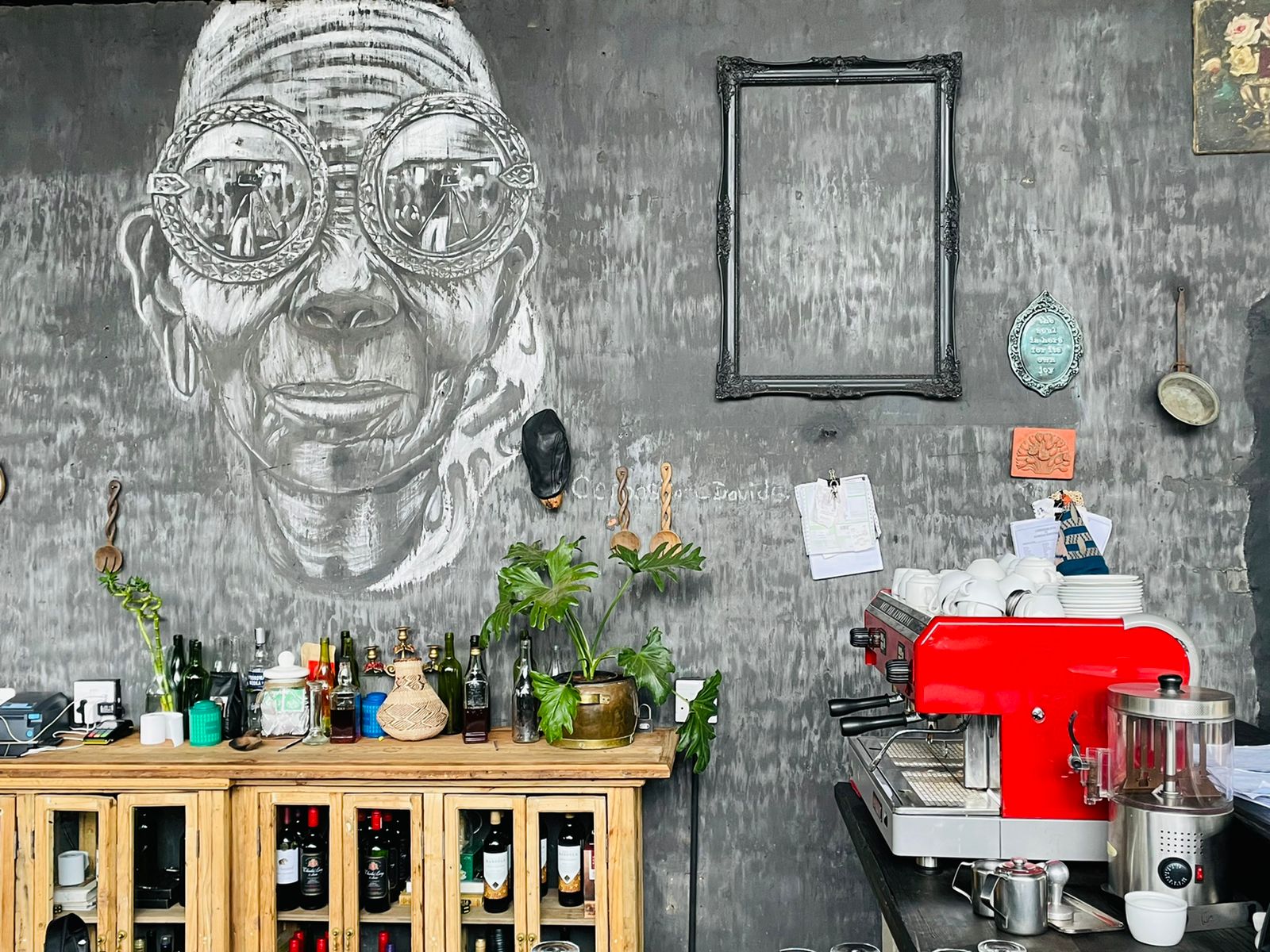 Xavier, launched in 2021, is the charming sister (or should we say brother restaurant) to Bertrand Cafe located across the street in Maboneng. Both ventures were co-developed by French-Congolese designer Marien Mel, who saw an exciting gap in the market for an easy-going cafe-bar offering a little bit of jazz and a relaxed low key atmosphere. This is in contrast to some of the neighbouring spots offering cheap shooters and pumping music volumes. Xavier is a refuge on Fox Street. With its cosy interiors and easy-going atmosphere, Xavier joins Bertrand as one of the best spots on Maboneng's Fox Street to meet for casual drinks. The pretty courtyard out back with its original Falko artwork (a relic of a project from Maboneng's early years) also makes it an all-weather joint. Find out more here.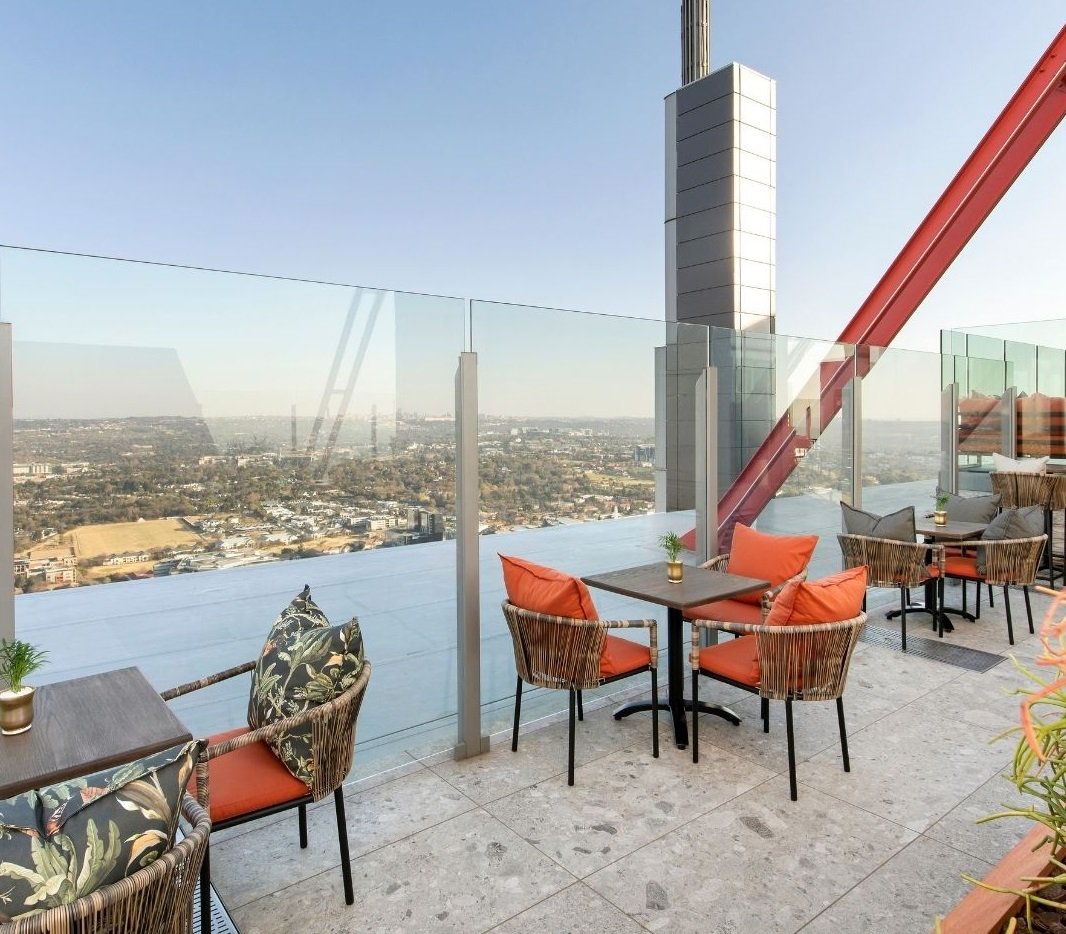 Sitting at the top of Africa's tallest building The Leonardo, at a dizzying 234 metres you can't get higher than this Sandton sky bar. This is an exclusive spot offering unparalleled 360-degree views of the entire city and of course Moët & Chandon Champagne is the drink of choice. For snacks there are gourmet nibbles like oysters, wagyu beef biltong or langoustines on offer. Prior booking is essential and a R300 entrance fee applies (includes a complimentary glass of Champagne). You can book a time slot online starting from 11:00. Find out more here.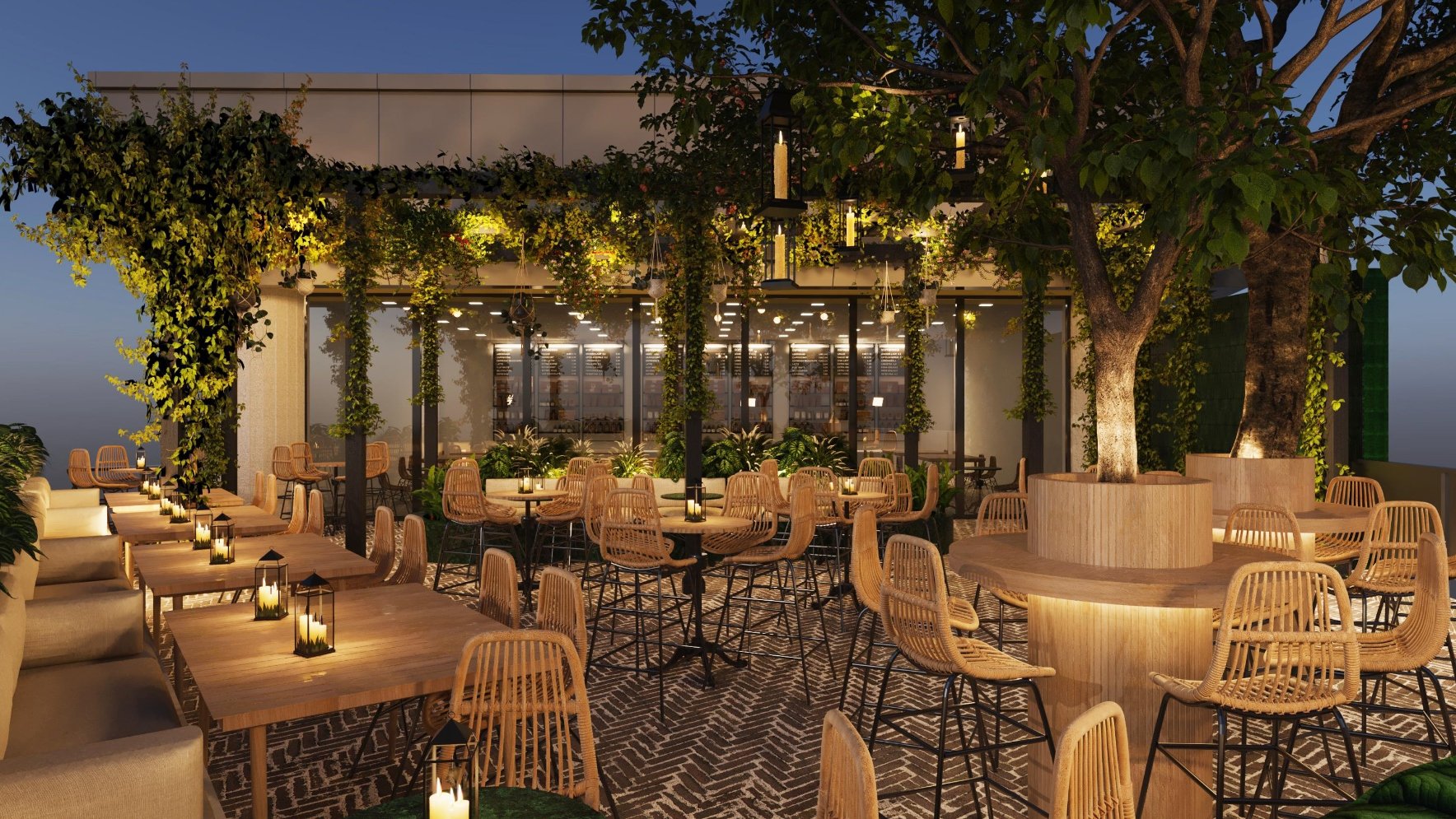 The buzzing bar-restaurant The Greenhouse moved from Rosebank to Sandton Central's 24 Central complex in 2021, opening in a new larger venue next to the flashy Solo Sandton and Taboo Nightclub. Local interior design favourite Tristan Du Plessis is behind the aesthetics and as in the previous venue there's abundant greenery and a signature hanging plant ceiling. The food menu also got a serious upgrade too with Chef Carolina Rasenti of The Great Eastern Food Bar consulting on the casual new menu that offers sushi, grilled dishes, lots of vegetarian options, fresh oysters and plenty of Asian flavours. Find out more here.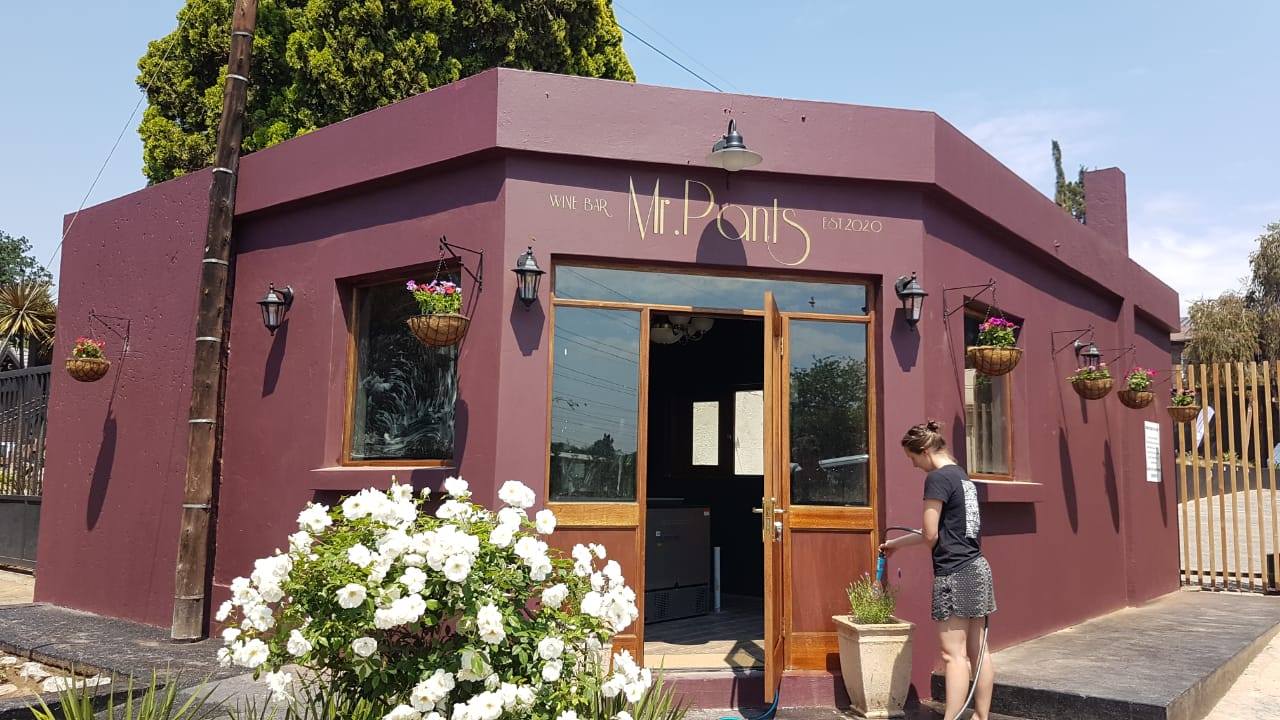 If you are serious about wine, then Mr Pants at Delta Central in Blairgowrie needs to be top of your agenda. Dubbed 'South Africa's smallest wine bar' it is little larger than the average South African spaza shop. The minuscule indoor area neatly houses a small counter and barely a handful of bar stools. On busy evenings when the weather is playing along the crowd usually spills out into a small adjoining courtyard to enjoy Joburg's classiest selection of rare and unusual boutique wines, by the bottle or the glass. Mr Pants spent the best part of a year waiting to be granted a liquor licence and it was definitely worth the wait. Wines change as regularly as Joburg's spring weather and there's always something different to enjoy. The first of what we hope becomes a trend for casual boutique wine bars in Joburg. Find out more here.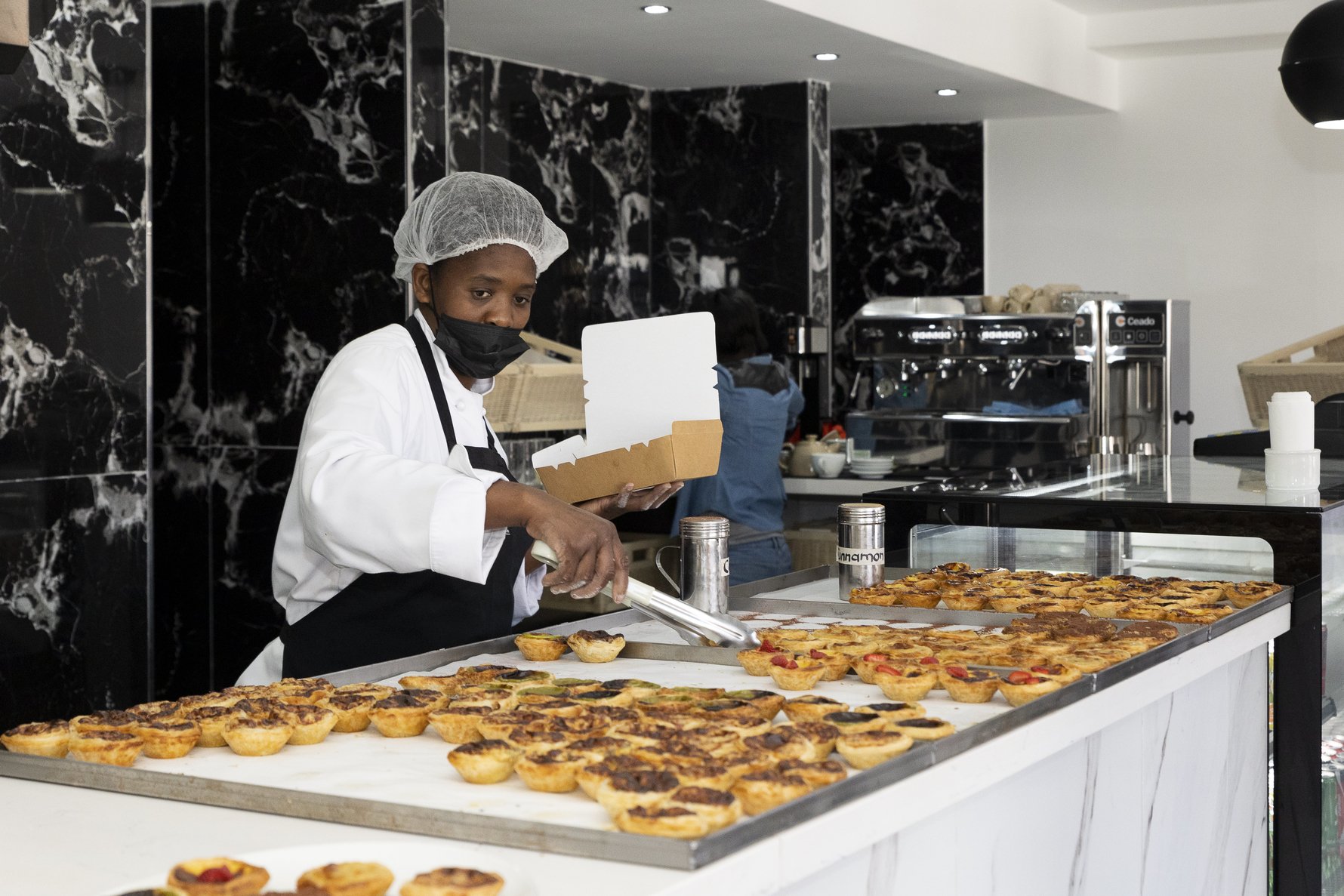 An historic favourite on the east side of Joburg that dates back to the 1930s, The Troyeville Hotel is known for serving up some of the tastiest Portuguese food in Joburg. In 2021 this somewhat grungy but always atmospheric destination got new owners who embarked on a major upgrade. With a fresh and bold new look, The Troyeville's ground floor now is home to a Portuguese bakery and coffee shop serving authentic pasteis de nata that opens directly onto the street. The sports bar has been revamped as has the hotel's signature restaurant, while the biggest new attraction is the formerly unused rooftop which has been transformed into a huge beer garden called the Sunset 1403 Rooftop Bar. Find out more here.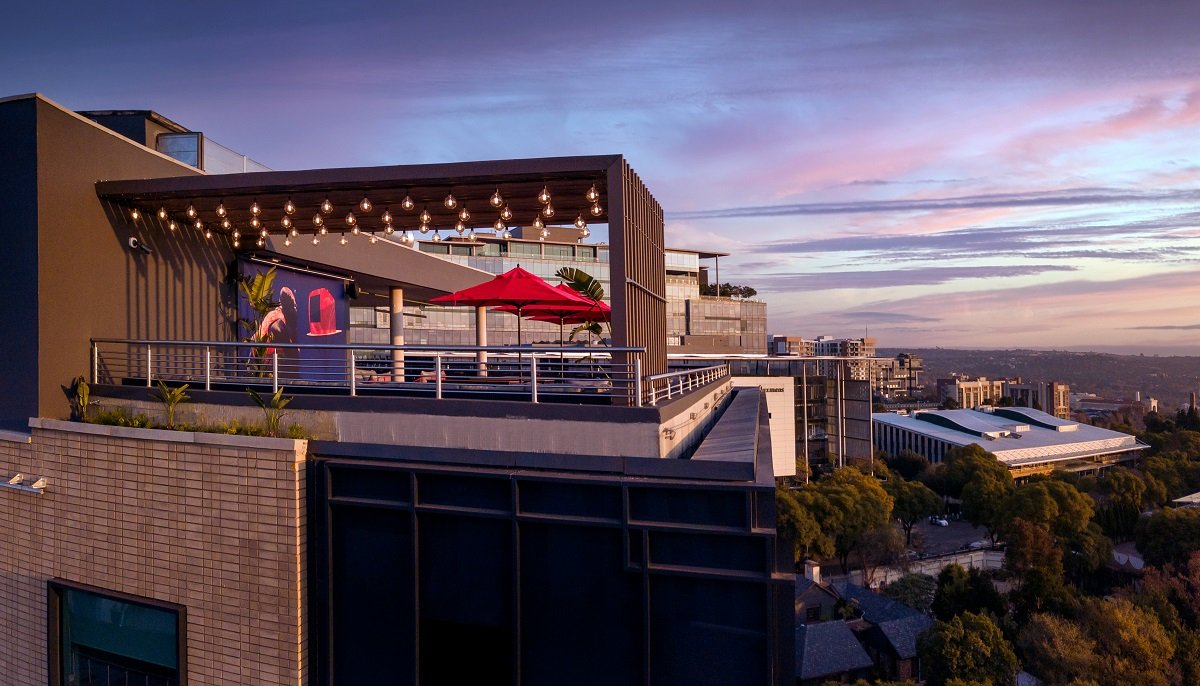 Opened in August 2021, the Radisson RED Rosebank hotel is the second Radisson RED property to launch in Africa (with the first being at Cape Town's V&A Waterfront). The brand is known for its cool and creative aesthetic designed to appeal to young and outgoing travellers and a signature feature is always the rooftop bar. This rooftop bar is the kind of spot that you will find hard to leave. Saturday afternoon it's all good tunes and cocktails as you nestle into comfy seating at the poolside and watch the sun sink over the suburbs. You can see the great tree expanse of Joburg, your view uninterrupted and stretching all the way to Northcliff ridge. It's quite exceptional. Find out more here. 
COFFEE SHOPS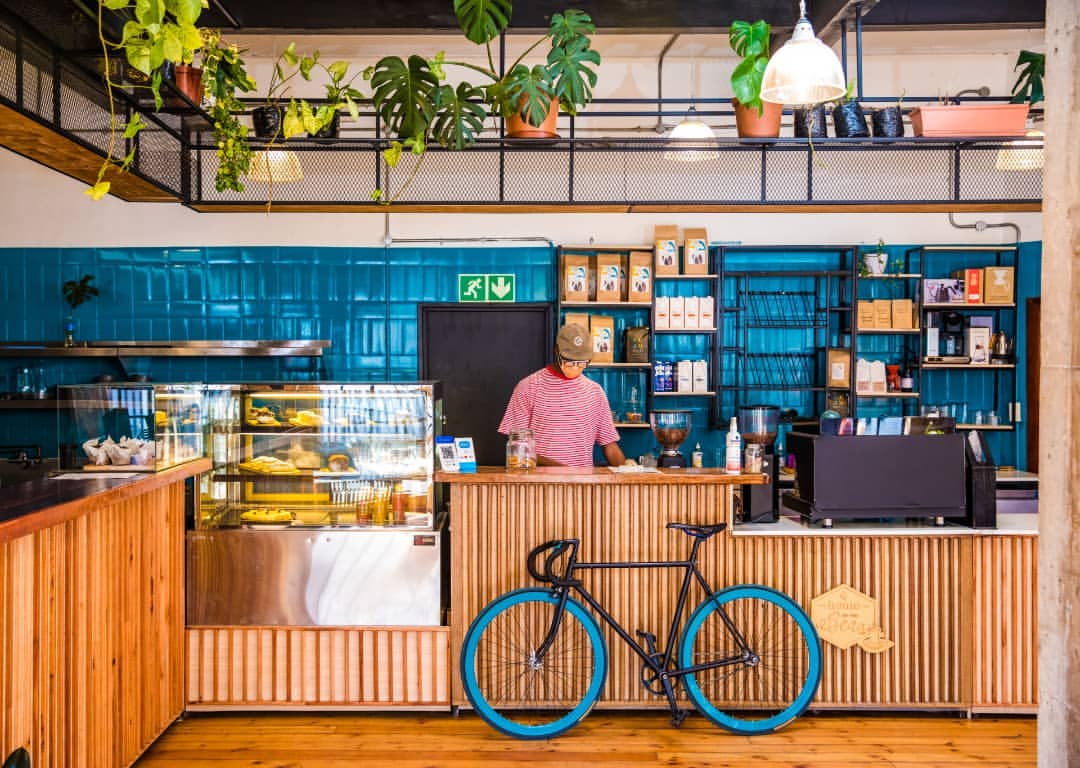 Home of the Bean opened in 2019 as a tiny slice of a cafe in the courtyard of Maboneng's historic The Cosmopolitan building. In the winter of 2021 they moved into larger premises in Arts on Main on Maboneng's main street Fox and have upped the city's style quotient considerably with seriously cool interiors and statement furniture by local award-winning design duo Houtlander. And that's before you get to taste the coffee – highly recommended. The beans are sourced from different roasteries as far away as Burundi, Ethiopia, Costa Rica and Guatemala. Find out more here.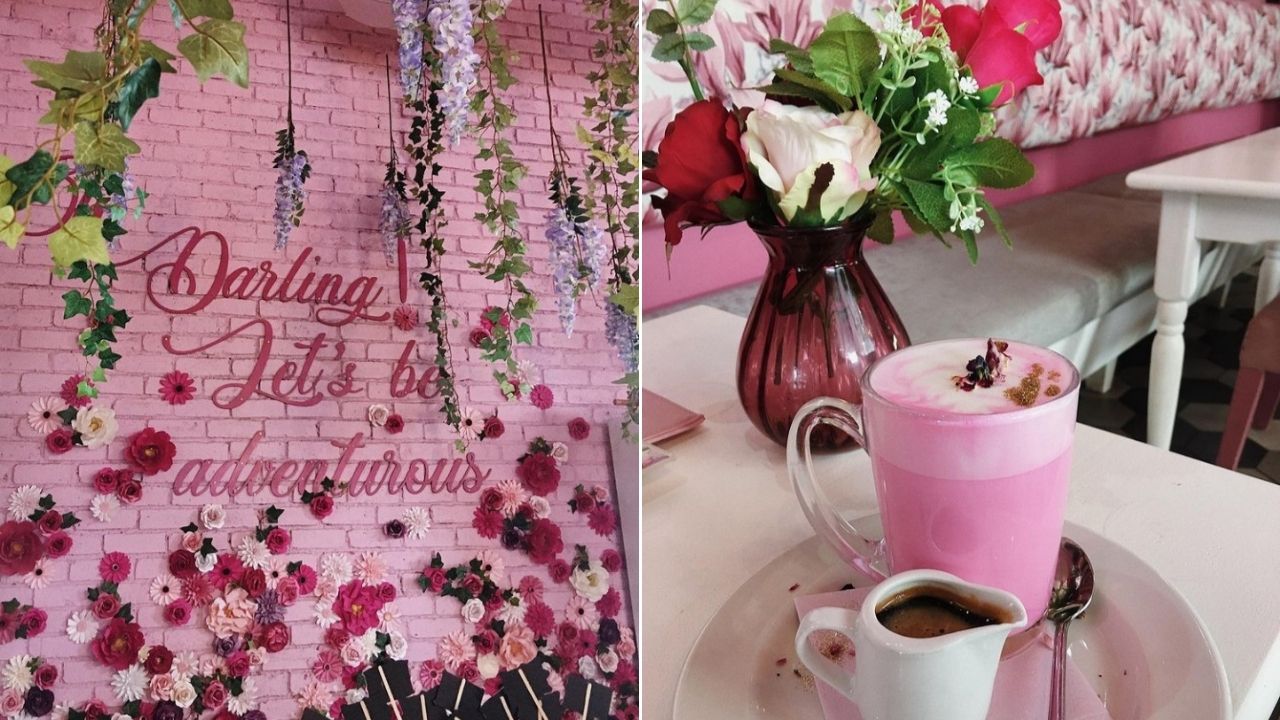 The girliest coffee shop in Pretoria, based at the South Downs Shopping Centre, arrived in Joburg opening their second branch in Linden in spring 2021. Our coffee columnist #JoziCoffeeSpots tipped their Spanish latte – a bright pink latte made with condensed milk and topped with edible flowers, as one of the finest picks from their quirky speciality coffee menu. Other unusual hot drinks include Ferrero Rocher and Cereal-topped lattes – perfect fodder for the 'gram, especially when enjoyed with a slice of one of their decadent cakes. Find out more here.