The best way to get to know Joburg is to hang out with an insider. In our Ask a Local series we chat to some of our favourite Joburg city people to get the lowdown on what makes Joburg unique. This week BRADLEY KIRSHENBAUM shares his Joburg with us.

A Joburg-based graphic designer by vocation and business owner by profession Bradley Kirshenbaum is the brains behind the innovative South African T-shirt and design company Love Jozi which mixes urban fashion with social consciousness, finding design inspiration in optimism about the rise of Joburg as a world city. Visit their store at 44 Stanley to get your hands on one of their awesome designs. He is also the co-owner of the popular Market on Main which happens every Sunday in Maboneng and also pops up at other locations in the city (look out for a Market On Main pop-up at the Design Quarter in Fourways on September 24).

In September 2019 Bradley launched a beautiful new book I Love You I Hate You which delves into Love Jozi's image archive from the past 15 years to show how Johannesburg became the brand's muse, inspiring bold designs and new ways of looking. Complementing this rich archive of unique images of the city is a collection of 34 essays by Joburg thinkers, doers and observers, taking the imagery of each T-shirt range as a starting point to explore complicated and complex relationships with the city. Order your copy of I Love You I Hate You online here or get your copy at one of Joburg's best bookshops (including the Love Jozi shop at 44 Stanley) and look out for a series of book launches and talks led by Bradley happening at venues across the city this month (see the schedule of I Love You I Hate You book launch events here).

Why Joburg?
I was born and bred in Joburg and I stay because I'm happy here; because it's home; because why run away? because my people are here; because it is so diverse; because it is so green; because it's a work in progress; because Joburg inspires and disappoints me simultaneously every day - and I use the chaos to my advantage!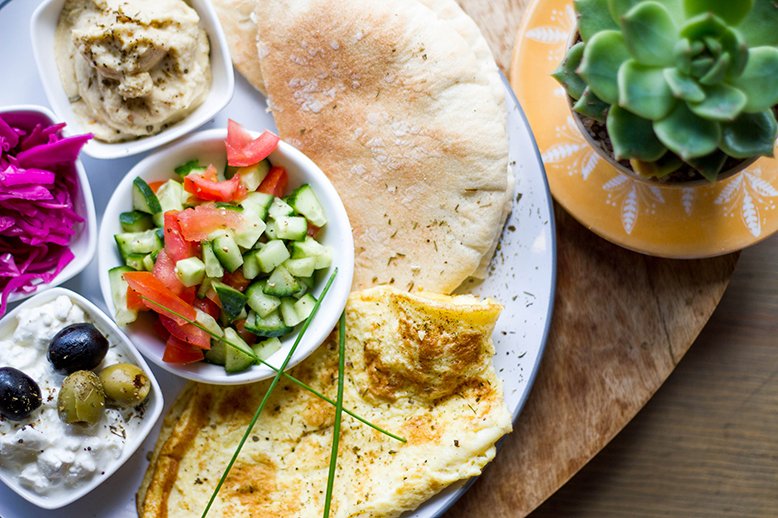 Home is... where the hearts are.

Favourite Joburg suburb?
I have a few favourite suburbs for different things: Killarney for living; Illovo for eating; Maboneng for diversity.

The most memorable meal you have eaten in Joburg?
The Israeli Breakfast at Eat Your Heart Out in Maboneng.

Favourite restaurant or cafe?
Joburg is a city made from migration and the community-rooted establishments are my favourites: Parea (Greek) and
Trabella (Italian) in Illovo; the Troyeville Hotel (Portuguese) in Troyeville; or any lucky find for Chinese in Derek Avenue, Cyrildene.

Where would you recommend for a first date in Joburg?
Market on Main! Because several people have told me (with joy) that they had their first date there!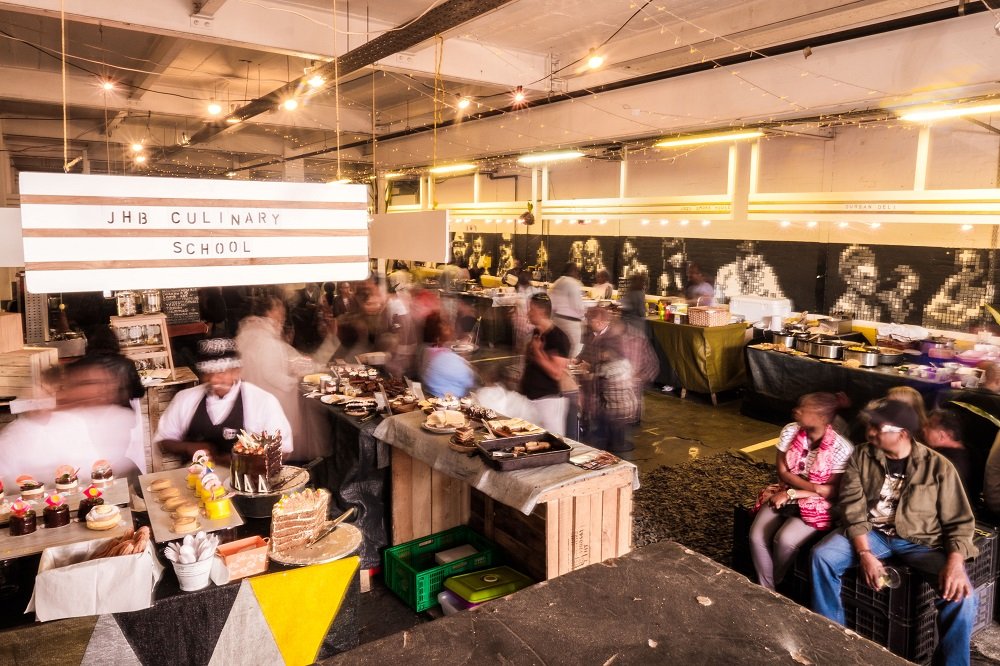 If you could buy any Joburg building.... I'd buy the Brixton Tower.

Favourite bar or afterwork hangout?
My balcony with its huge view.

Favourite place to relax in the city?
Any of the sprawling parks, where I walk my dogs and practice breathing.

Favourite Joburg person?
My husband and design/business partner, Jacques van der Watt. He moved here when he was 18 and he knows this city inside out, finding secrets that others seldom find.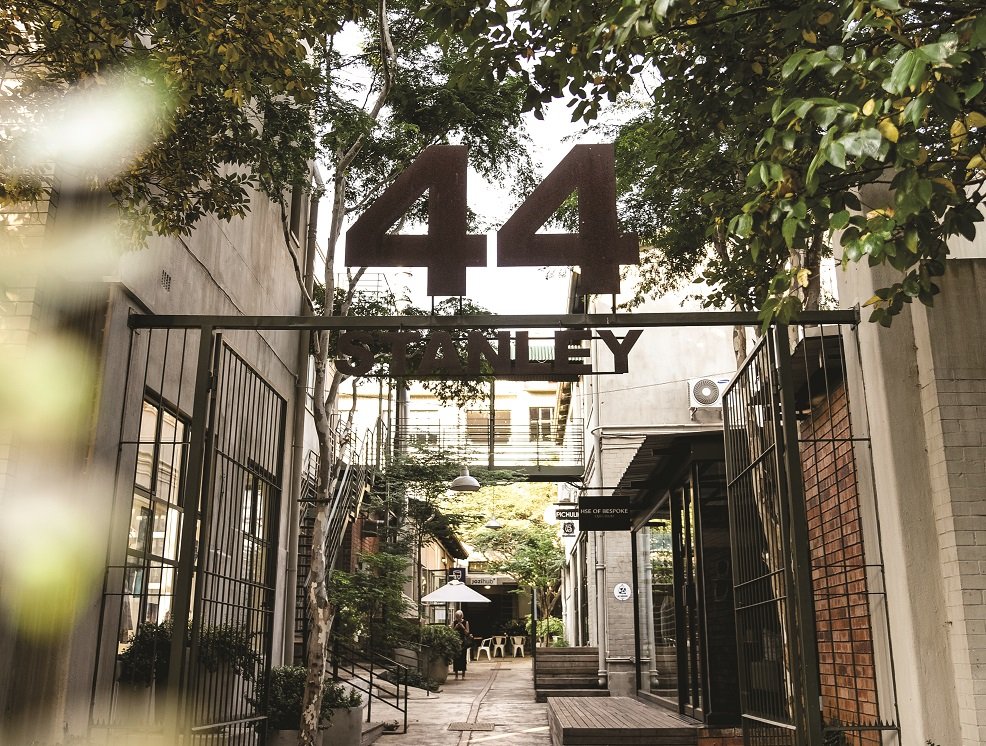 On a weekend in Joburg you'll find me….
At 44 Stanley, Arts on Main or 27 Boxes, and after work at Emmarentia Dam, Zoo Lake, or James and Ethel Gray Park.

Three things a visitor should not leave Joburg without experiencing?
A late afternoon walk or run in a park; brunch and browse at 44 Stanley; a walking tour of Hillbrow.

One thing no one would expect to hear about Joburg? 
That it's the friendliest city on earth.

The most underrated Joburg sight or experience? 
A walk in The Wilds.

Something that's happening in Joburg right now that you think everyone should know about?
The Walala Wasala market at 27 Boxes!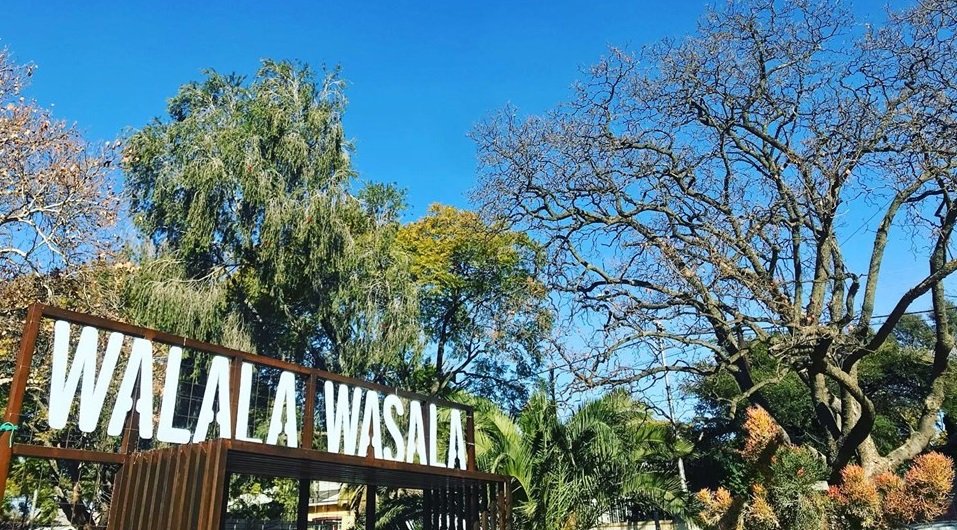 What makes someone a Joburger?
An 'I am not afraid' attitude.

Your number one tip for a first-time visitor to Joburg?
Make it your mission to find a spot with the perfect city skyline view, for a selfie.

Best things about Joburg?
The people.

Worst things about Joburg?
The inequality.

If you didn't live in Joburg where would you like to live? 
Tel Aviv - it's the only true 24 hour city I've ever visited (even more so than NY)

Joburg in three words: Crazy; unexpected; unique.

Follow Love Jozi online on Facebook, Instagram and Twitter and pay a visit to the Love Jozi store at 44 Stanley. Bradley will be talking about his new book at The Wilds on Sun Sep 15 from 09:30, on Thu Sep 19 from 18:00 at Love Books in Melville and on Fri Sep 27 from 08:30 at Creative Mornings at WeWork, Rosebank.