The best way to get to know Joburg is to hang out with an insider. In our Ask a Local series we chat to some of our favourite Joburg city people to get the lowdown on what makes Joburg unique. This week DJ Tha Muzik shares his Joburg with us.

MUZI MTSHALI aka DJ Tha Muzik is an entrepreneur and DJ born in Soweto. A lifelong jazz fan Muzi's sets are typically a mix of the funkiest jazz, soul and hip-hop influenced house beats with Afrobeat and Latino sounds thrown into the mix too. While music is his life's passion, Muzi is also a seasoned entrepreneur and executive director of the Maboneng-based agency MNM Marketing.

The presenter of Kaya FM's Sound Supreme Show on Saturday afternoons (from 15:00–16:00), together with his Kaya FM co-host DJ Kenzhero, Muzi is a founder of Joburg's monthly Latin-influenced Obrigado party. You can also find him on the decks every Friday and Saturday from 16:00–20:00 at The Course's Sound Serve sundowner sessions in Sandton plus look out for him performing with South Africa's leading alternative jazz collective The Rebirth of Cool.

Why Joburg? 
I was born here, Jozi is my home. 

One thing nobody would expect to hear about Joburg? 
That it's boring!

Favourite Joburg suburb? 
Rosebank, it has been since I was a teenager. We used to party there and now that has evolved to living in this space. Work, dining, dancing and alone time is all possible in Rosebank. 

A visitor should not leave Joburg without experiencing? 
Alessandro Mosupi Khojane's Gemelli Cucina Bar in Bryanston, the latest edition of Obrigado and Maboneng on a Sunday.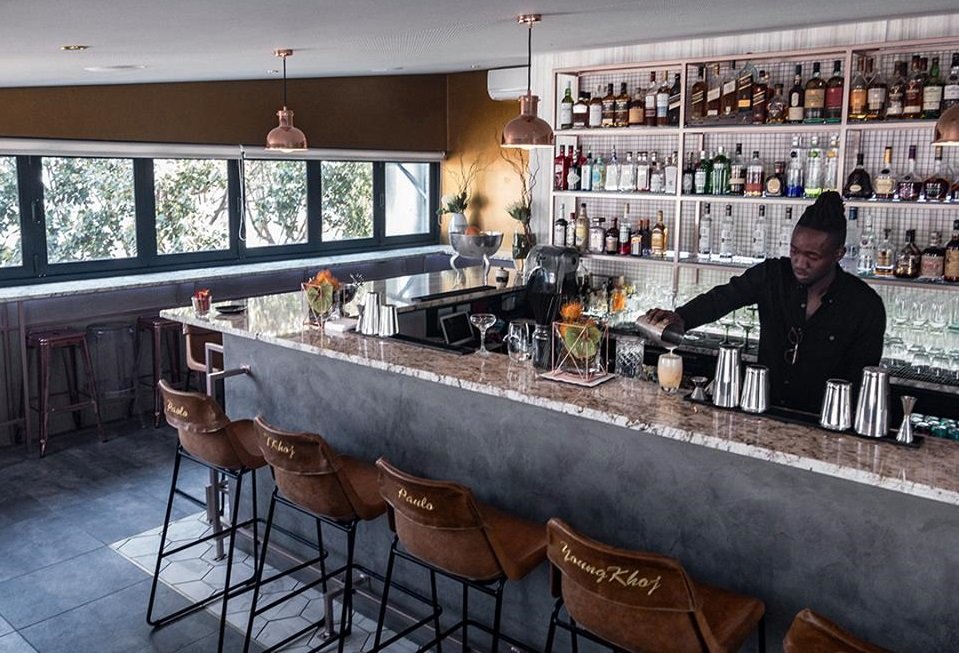 Where would you recommend for a first date in Joburg?
The Artivist in Braamfontein.

Favourite restaurant or cafe? 
Foundry in Parktown North. They know what I eat, what I drink and most importantly, they know my name.

The most memorable meal you have eaten in Joburg? 
The filetto di manzo at Gemelli. I'm a sucker for fillet. Inyama! (meat!).

Favourite bar or after-work hangout?
The barbershop and bar Bar Ber Black Sheep in Rosebank.

Favourite place to shop?
I'm not quite the shopper, I really only shop where it's convenient. Normally I go to the mall my office is closest to – I literally go and buy a white T-shirt and leave!

Favourite place to relax in the city? 
Walter Sisulu National Botanical Gardens.

The most underrated Joburg sight or experience? 
The panoramic view of the largest man-made jungle from the terrace of Emoyeni in Parktown (a historic heritage building on the Parktown Ridge, open to the public for sundowners from 15:00-19:00).

On a weekend you'll usually find me: At the park with my son or wherever I happen to be DJing.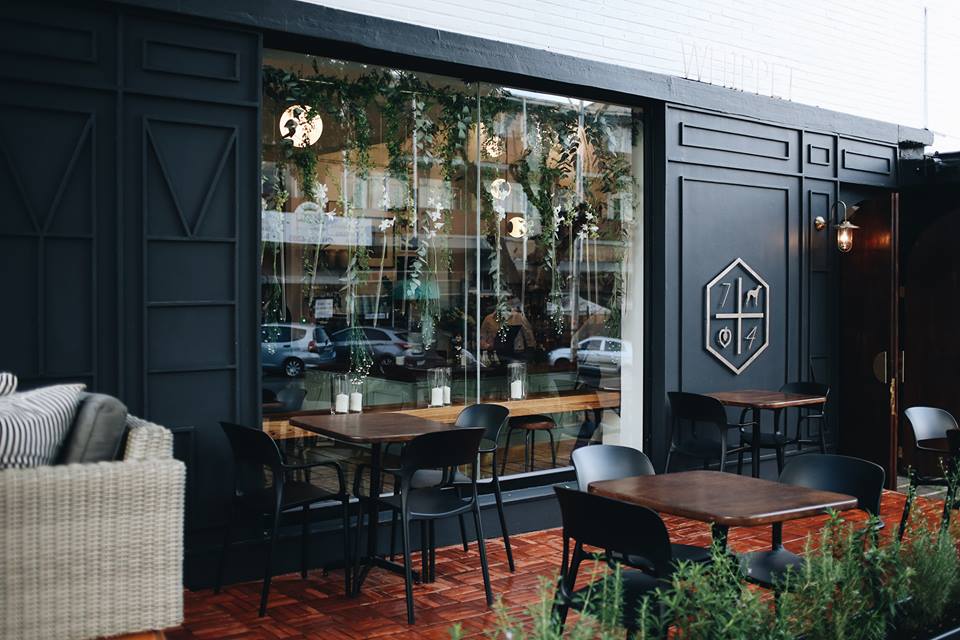 How would you spend your perfect day in Joburg? 
Start with breakfast at The Whippet Coffee Company in Linden, then lunch at Zio in Hyde Park, afternoon drinks on Vilakazi Street in Soweto and then party it up in Rosebank.

Favourite Joburg person?
Brand developer, creative strategist and businesswoman Sizakele Marutlulle because she grew up in Soweto and does incredible things. She epitomises not being ordinary and that's Jozi for me. It's just not an ordinary city. You think you know it but you don't.

What makes someone a Joburger?
We are friendly folk and we like to socialise in our comfortable spaces. Somehow we are also very good tour guides. Every Joburger sees Jozi in their own way.

What do you love most about Joburg? Its a melting pot of Africa.
What do you least like about Joburg? The city's underbelly that you don't normally get to see.

What's happening in Joburg right now that you think everyone should know about? 
The city is changing. It's no longer just an economic hub but also a cultural hub.

If you didn't live in Joburg where would you like to live? 
Sao Paulo in Brazil because it reminds me of Joburg.

Three words that describe this city: Electric, joyful and cruel if you're not careful.