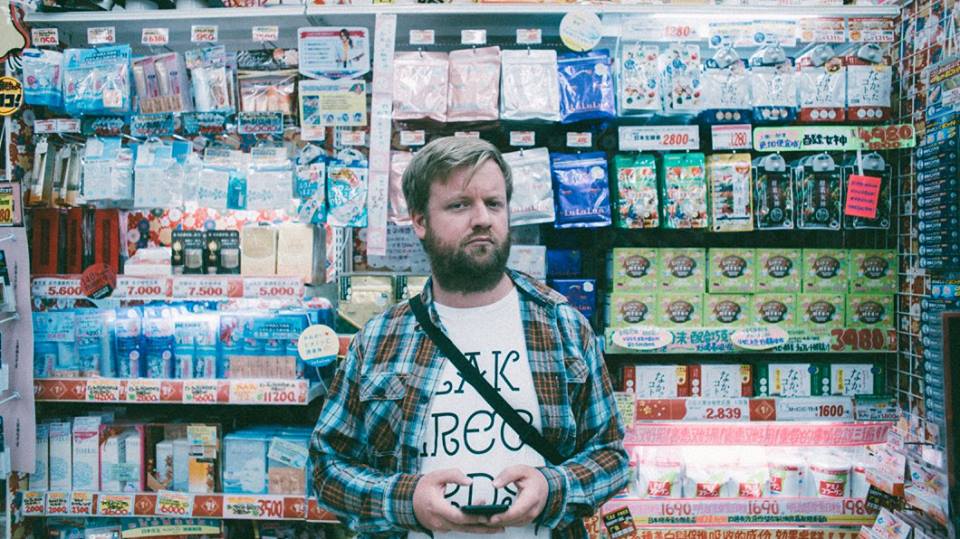 The best way to get to know Joburg is to hang out with an insider. In our Ask a Local series we chat to some of our favourite Joburg people to get the lowdown on what makes Joburg unique. This week Russell Grant from The Bioscope independent cinema gives us his take on the city.

RUSSELL GRANT was a film studies grad back in 2009 when he realised there was a gap in what sort of movies made it to the big screen in Joburg. At that time Joburg's commercial theatres only showed mainstream titles, which left movie-goers without access to locally made South African cinema, critically acclaimed independent films and documentaries from around the world. Joburg born and raised and "on a life-long quest to make my contribution to making Joburg all that it can be", Russell conceived of and built The Bioscope art-house cinema in the then newly revitalised downtown Maboneng Precinct, making independent cinema accessible and exciting in Joburg again.

A decade on, The Bioscope is loved by locals for its always-changing lineup of non-traditional films, from screenings of cult classics such as Office Space and True Romance, to its high-energy sing-along series featuring musical hits such as The Rocky Horror Picture Show and The Greatest Showman. You can rely on The Bioscope to screen internationally acclaimed documentaries that aren't available elsewhere in the city, as well as new South African and African feature films and a regular festival programme that includes the annual Encounters documentary film festival and the Eco Film Festival. Most importantly, The Bioscope has provided an essential platform to champion contemporary African cinema, keeping the spirit of independent cinema alive in the country's largest city.

We caught up with Russell to talk all things Joburg and get his tips on what to look out for on the cinema schedules this year.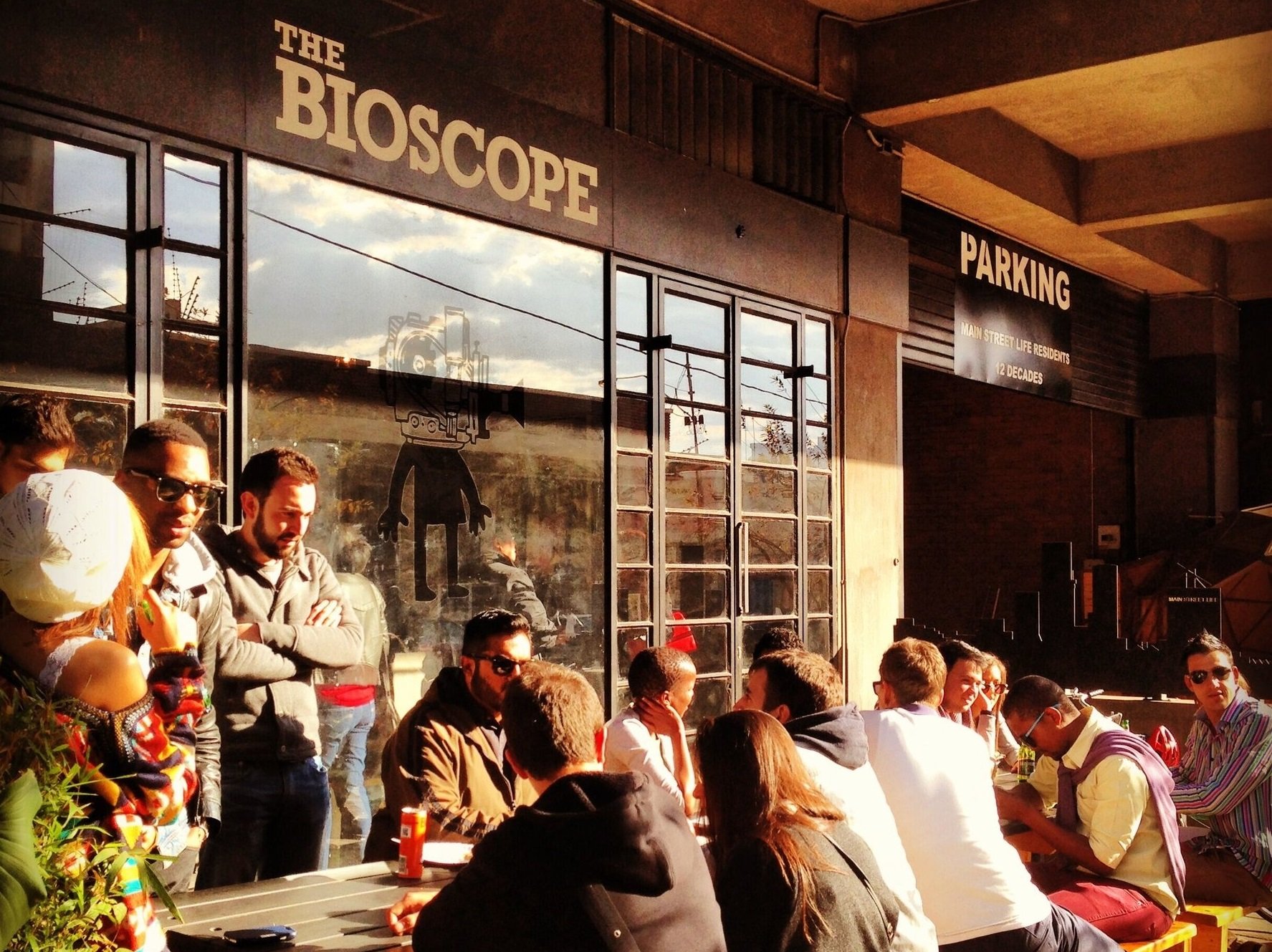 Why Joburg? 
I've always been keen to see what life could be like in another city, but Joburg's untapped potential keeps me here. I enjoy the pace and moment of discovery that an idea could work here, and you could be potentially the only one to make it happen.

Home is... Where the dogs are.

Favourite Joburg suburb?
I live between Bryanston and Maboneng. Both polar opposites. One busy and full of hustle, and the other leafy and rather quiet. I love what each one represents, and need both in my life!

A visitor should not leave Joburg without experiencing? 
I think Maboneng is a uniquely Joburg experience. Visitors should also try their best to engage in conversation with locals, as Joburg is a city that often needs a guiding hand or some context. And of course I would love it if they came to watch a film here at the cinema! Shameless self-promotion aside, we're often showing some really interesting local content that can bring visitors some great context to South Africa.

Where would you recommend for a first date in Joburg? 
I've long maintained that The Ant in Melville is the most romantic spot you could go to in Joburg. It's completely unpretentious and unique, which is everything one would want from a date.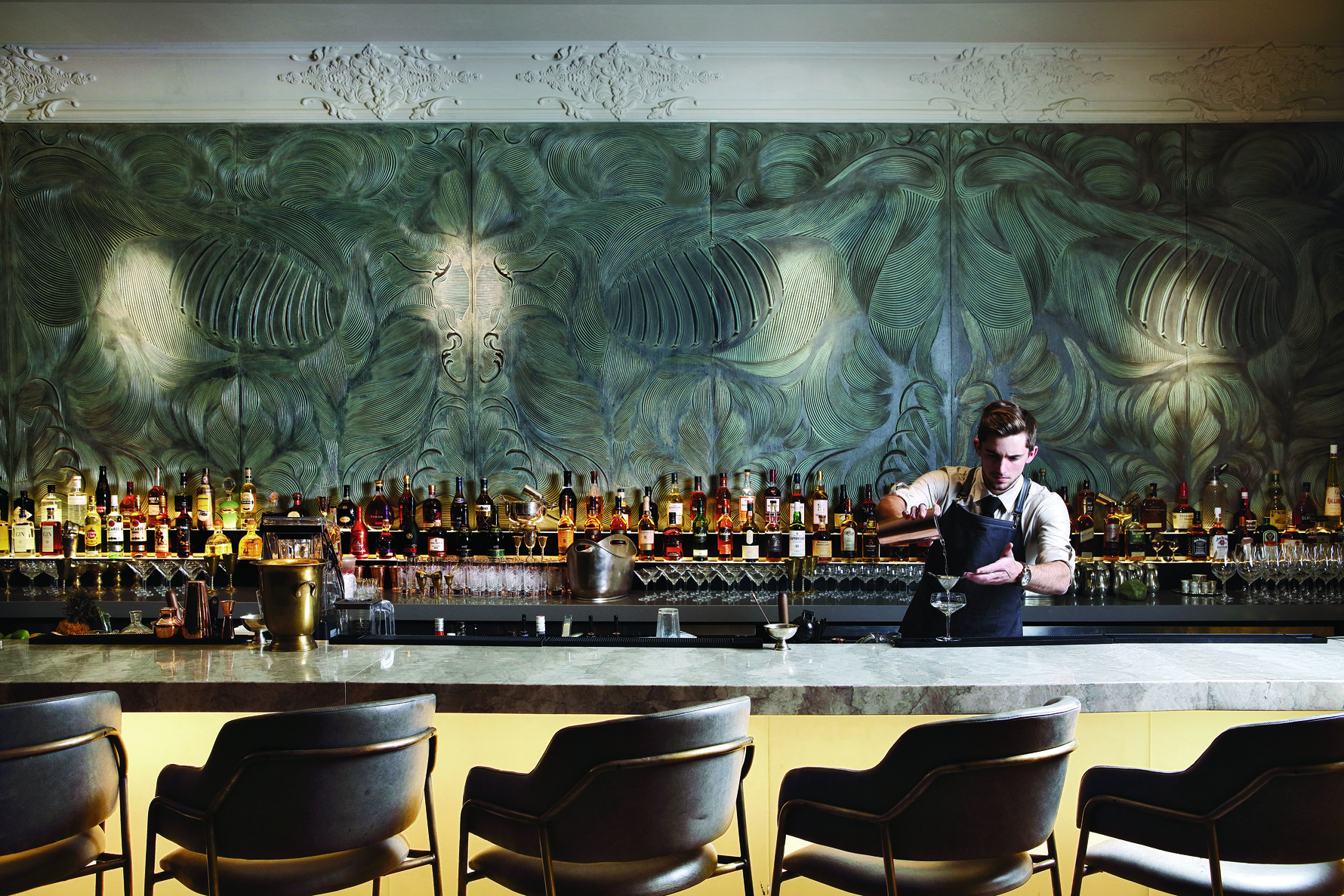 Favourite restaurant or cafe? 
Myself and my wife have always loved Trattoria Renato in Emmerentia. Surrounded by so much new and hip, it feels like the last of its kind in so many ways. There are no doubt countless other gems like this. But this is one we discovered, and hold it dear.

The most memorable meal you have eaten in Joburg? 
I've been lucky enough to have some great meals at some world-class places like Marble. But I can't help but mention that during my varsity days, a street food boerie roll from The Mighty Dog on 7th Street, where we would sit on the pavement, is one that weirdly enough still elicits the fondest of food-related Joburg memories. There was also an Ethiopian meal I had in Little Addis many years ago, that spawned a friendship with the owner Kassa, that ended up having him set up shop here in Maboneng.

Favourite bar or after-work hangout?
I haven't had an after-work hangout in a while! Not too long ago, when we all seemed to have loads of time on our hands, we all loved and appreciated Bob's in Greenside. It's where I met my wife. Sadly it is no longer around.

Favourite place to shop?
I've come to appreciate the markets like Market on Main and Neighbourgoods. They play an important part in bridging the gap between established small business, and people trying out new ideas.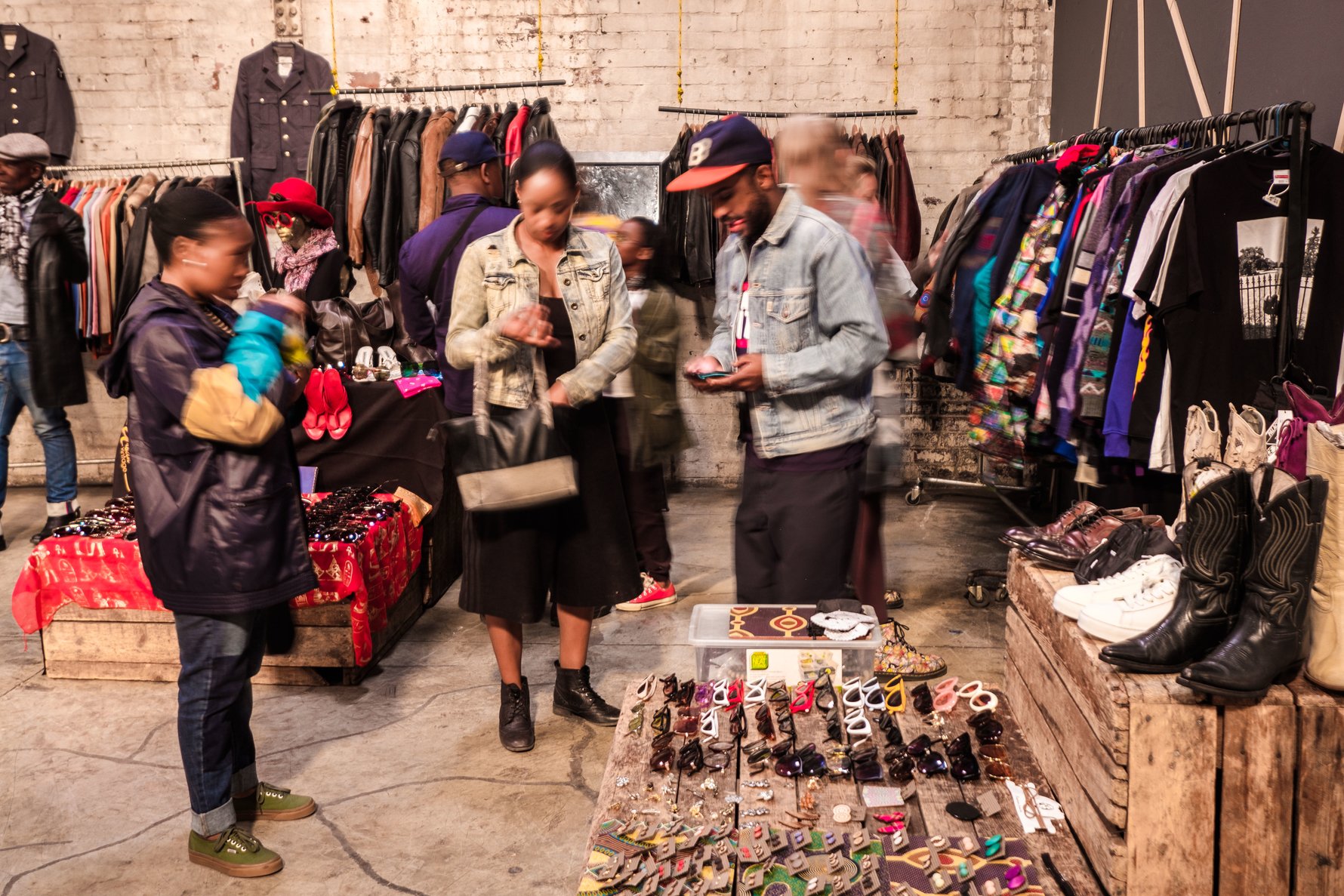 What's the one thing no one would expect to hear about Joburg?
People underestimate its friendliness. We're so caged up, literally and figuratively. If you can let that guard down, you can get some really unexpected results.

The most underrated Joburg sight or experience? 
I often tell myself I need to get out more. In my more adventurous days I once sandboarded down a mine dump! 

If you could buy any Joburg building? 
My favourite has to be the old Stuttafords building on Eloff Street downtown. There is a room up in a corner spire that would make for a mighty fine living room.

Favourite place to relax in the city? 
I had the chance to recently experience Nirox Sculpture Park. If there was ever a place to relax it would be there. But in a normal busy day, I find some real enjoyment in my own garden. I'd previously been living in apartments for a good five years, so I'm appreciating a garden now.

How would you spend your perfect day in Joburg?
I've just developed that mid-30s appreciation for something like brunch. So a place like Pablo-Eggs-Go Bar in Melville would be a perfect start. Then, in a life that is often overrun by scheduling, planning and events, having a day that's unplanned is rather exciting. If it could end with a nice dinner or good drinks like at the secret bar in Rosebank, I'm happy!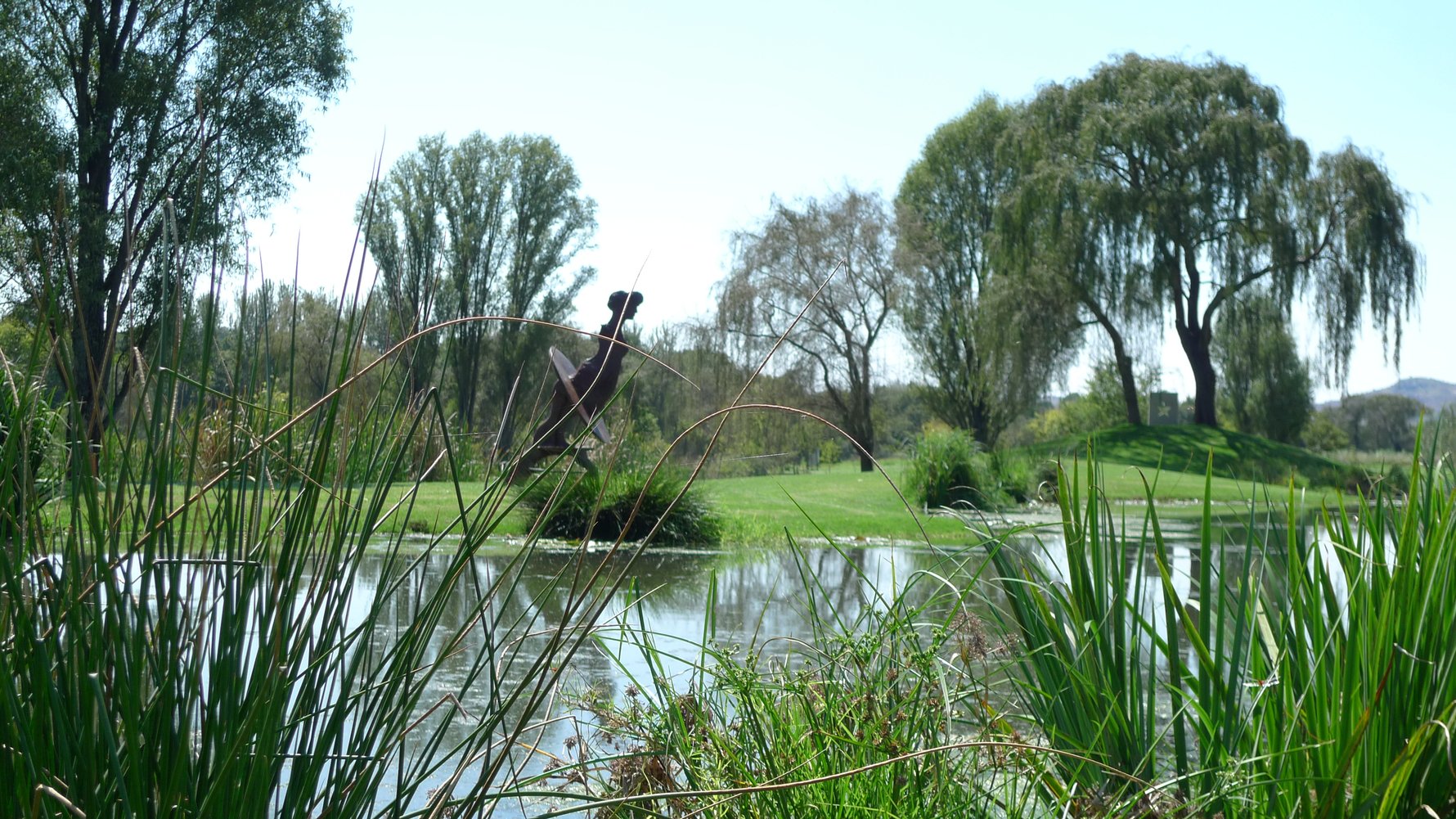 Favourite Joburg person?
I'm lucky enough to be surrounded by some pretty incredible people in Maboneng. These are the people who took the risk to start their businesses and ideas here. Maboneng was built by these people, not any developer. We're all here to make our businesses work, and give Joburg something special.

What makes someone a Joburger?
We're all in this together, it doesn't matter who you are and where you are from. If this is where home is, and it's working....you're in the club! There is simply no other qualification in my eyes.

Number one tip for a first-time visitor to Joburg?
Joburg is better through a local. So try your best to see it with them. I've met some amazing people who have just wandered into The Bioscope. Don't be afraid to come say hi.

What do you love most about Joburg? 
Perhaps for a week or two in the year it might get a bit too hot, wet, or cold, but we have to remind ourselves that we have the greatest weather, and it's a chance for us to really have an amazing life here.

What do you least like about Joburg?
I wish we could be more pedestrian, that the whole of downtown could be easily and safely walkable. 

What's happening in Joburg right now that you think everyone should know about? 
I think people should follow certain individuals more and see the connections to all the exciting things they do. Like we have recently started the Late Night Arcade nights. They are stand-alone events, but come out of the same spirit that brought you The Bioscope. So if you love the one, you should love the other. There are loads of other individuals who are starting new things all the time. The more we piece them together in order to appreciate them more, the better they can hit the ground running.

If you didn't live in Joburg where would you like to live?
Every time I go to Cape Town, I ask myself why I don't live there. I feel I still need to try that at some point!

Three words that describe this city: potential, expansive, impatient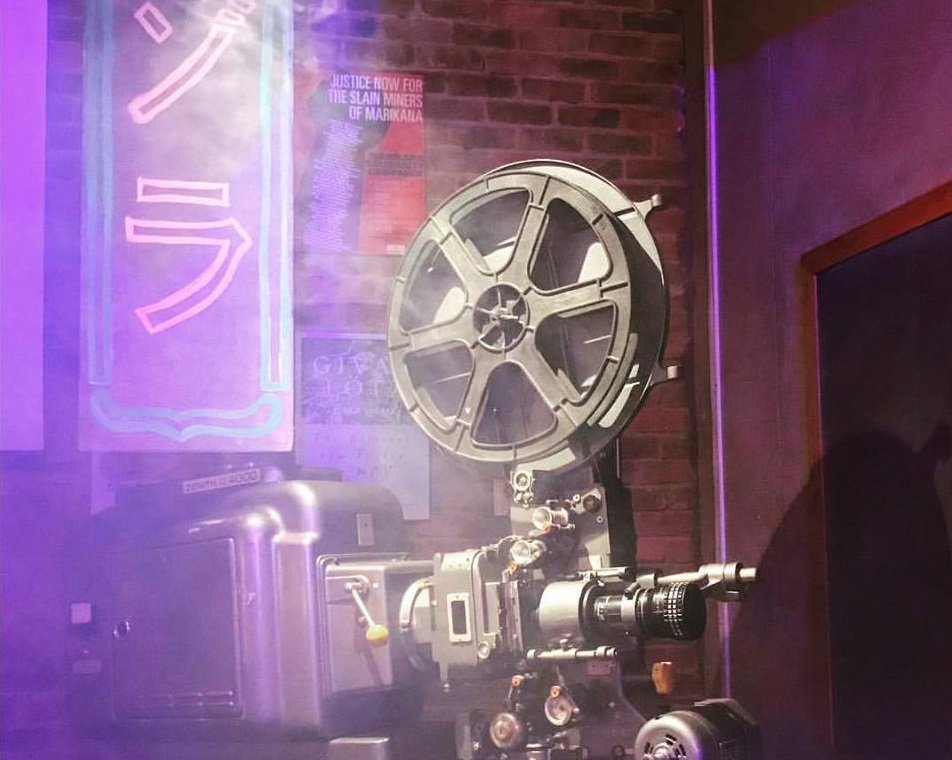 Russell's 2019 Oscars predictions and South African film tips
Tell us about your predictions for the Oscars 2019. Do you think there will be any surprises?
This year is one of the first years where I have been a bit slow, I still need to see so many of the nominated films. One of the many ironic perils of running a cinema is that you sometimes might not end up having the time to actually watch movies! I've only heard great things about Blackkklansman, I really liked Bohemian Rapsody, and I'm very keen to watch The Favourite.  We screened the documentary RBG, which is about the inspiring Ruth Bader Ginsburg, which is nominated for Best Documentary Feature and it would be great if that won.

What are some of the movies that you are looking forward to seeing in 2019? 
This year looks to be rather interesting when it comes to the reimagining of Dumbo and other Disney favourites, and the geek in me is keen to see how Avengers ends!

The Bioscope is a major supporter of local film. What new South African films are you looking forward to showing this year?
The release schedules are still being finalised but there are some exciting ones on the horizon. There is a Racheltjie De Beer [a young Afrikaaner Voortrekker heroine from the early 1800s] biopic coming out at the end of the year, and anything by Christiaan Olwagen, the director of Kanarie [a 2018 gay coming-of-age film set in 1980s South Africa] who is on to his next film already, is worth looking out for.

In 2018 The Bioscope launched the successful sing-along cinema series. Do you have any favourite musical films? 
I was totally taken by complete surprise by The Greatest Showman! I think it's been grossly underappreciated up until now and will go on to be well remembered.

What new off-site ideas and plans do you have for The Bioscope in 2019?
The Late Night Arcade [an old-school arcade and table-top games night] is coming back strong. We hope to have the next one on March 2, and it's going to be bigger than the last. I'm excited to see what other collaborations and partnerships can be forged too, we are open to anything!