Joburg-born and raised hiking enthusiast, Tanya Pembroke has been on our radar for a while thanks to her brilliant photos and way of capturing the vast and beautiful outdoor landscapes within easy reach of Johannesburg. A self-proclaimed life-long "sporty person", Tanya hikes to disconnect from the city bustle and technology — time spent in nature that we've come to recognise as extremely precious since being broken free from the confines of what we vaguely recall as the Covid-19 era. 

More recently, Tanya caught our eye after releasing a logbook that features all the hiking trails she has visited in and around Gauteng. From what we've seen on Tanya's hiking logbook Facebook page, she inspires a community of hikers of all fitness levels, ages and backgrounds with her sharing — a gesture we're happy to pass on to you.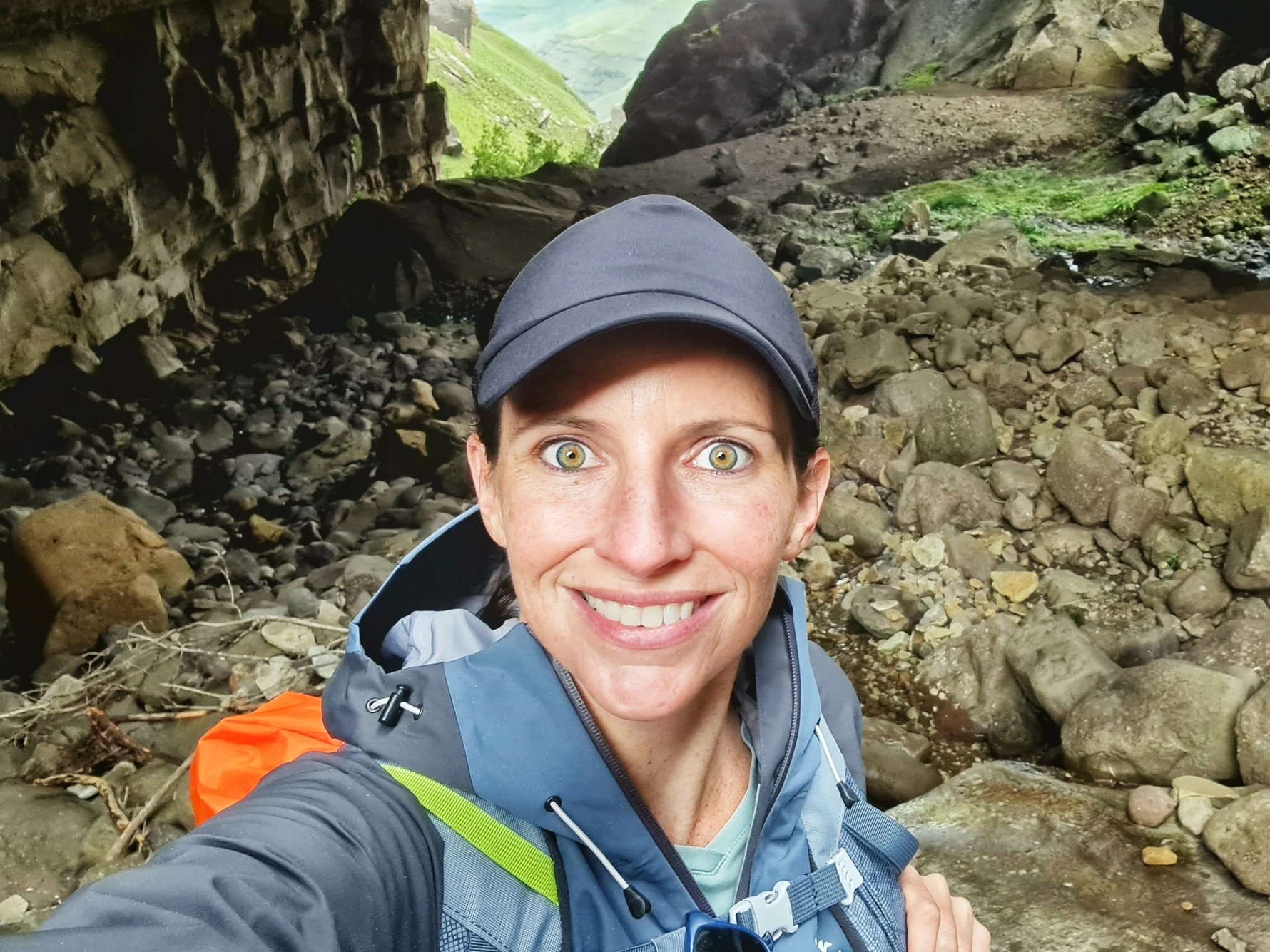 We interviewed Tanya to find out more about her hiking adventures in and around Johannesburg and why she thinks Joburgers should take up hiking as a pastime. 

What brought you to Joburg? 
I am Joburg born and raised. I grew up in the West Rand and have been staying in the Northern Suburbs for the past few years.

What makes you stay here? 
First and foremost my friends and family. I've lived in Joburg my entire life. We honestly have so many wonderful things to see and do in our little province [of Gauteng] it's scary. People just don't know about a lot of them. Thankfully we have resources like Johannesburg In Your Pocket to keep us informed. 
"...hiking honestly makes me feel alive and more human."

What got you interested in hiking?
I've been an active, sporty person my entire life. We would occasionally go down to the Drakensberg during the school holidays as kids. I'm pretty sure that's where I first fell in love with the sport and the mountains.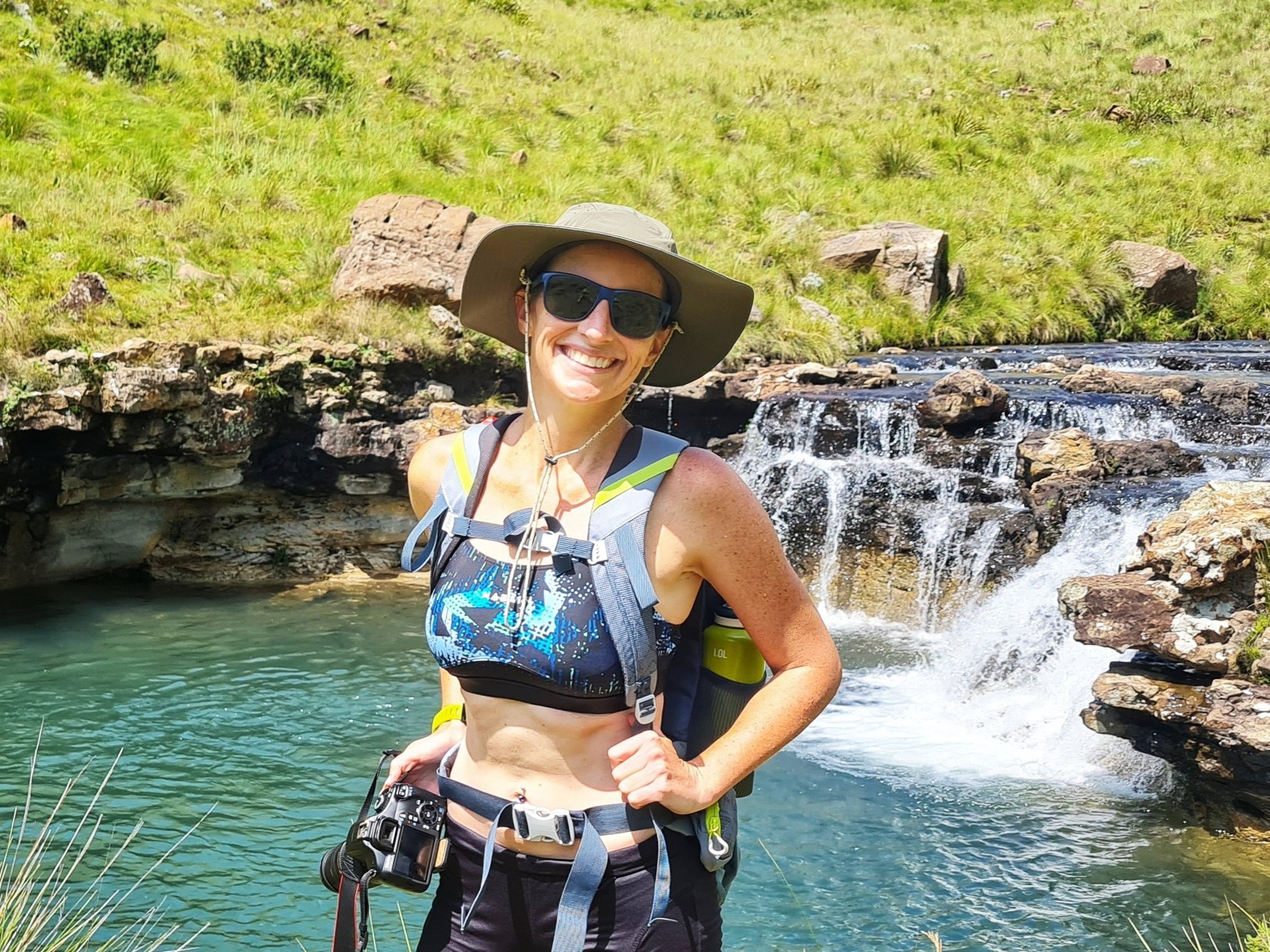 How does hiking make you feel?
I know this is very clichéd, but hiking honestly makes me feel alive and more human. I often feel like a robot on autopilot in these technological and social media-driven times. Hiking is my time to disconnect from technology and the rest of the world for a couple of hours... or days.

What was the first trail you hiked in Joburg and what do you remember best about that experience?
The first Joburg trail I can remember hiking is the famous Walter Sisulu National Botanical Gardens, which was, and still is most memorable for its absolutely stunning waterfall and resident breeding pair of Black Eagles. I think most Joburgers went on a school trip or two there as kids.

Tell us about your Gauteng hiking logbook.
I was sadly retrenched in November 2021 after teaching swimming for 15 years. My Hiking Logbook was a side project that I was initially working on for my own personal use. After Covid hit I was feeling particularly cooped up, and hiking was one of the few activities we were allowed to do at the time. I was tired of the same few trails that everyone hiked every weekend, and they were all now getting extremely overcrowded due to the hiking frenzy after Lockdown. So I started researching different venues that offered hiking trails. I was extremely surprised to find over 100 different venues in the Gauteng province. After I was served my notice for retrenchment, I thought there may be a way to monetise that list and help myself earn a bit of income until I could find a new job. I started contacting all the venues on my list and asking them a few frequently asked questions that are often asked on all the hiking social media groups that I follow. I then compiled all the information into a logbook format containing 119 different hiking destinations in and around Gauteng. I launched the book in mid-December 2021 and it was surprisingly a hit. The book sales alone have been my only source of income for the last 9 months. I have only now found a new job teaching swimming again.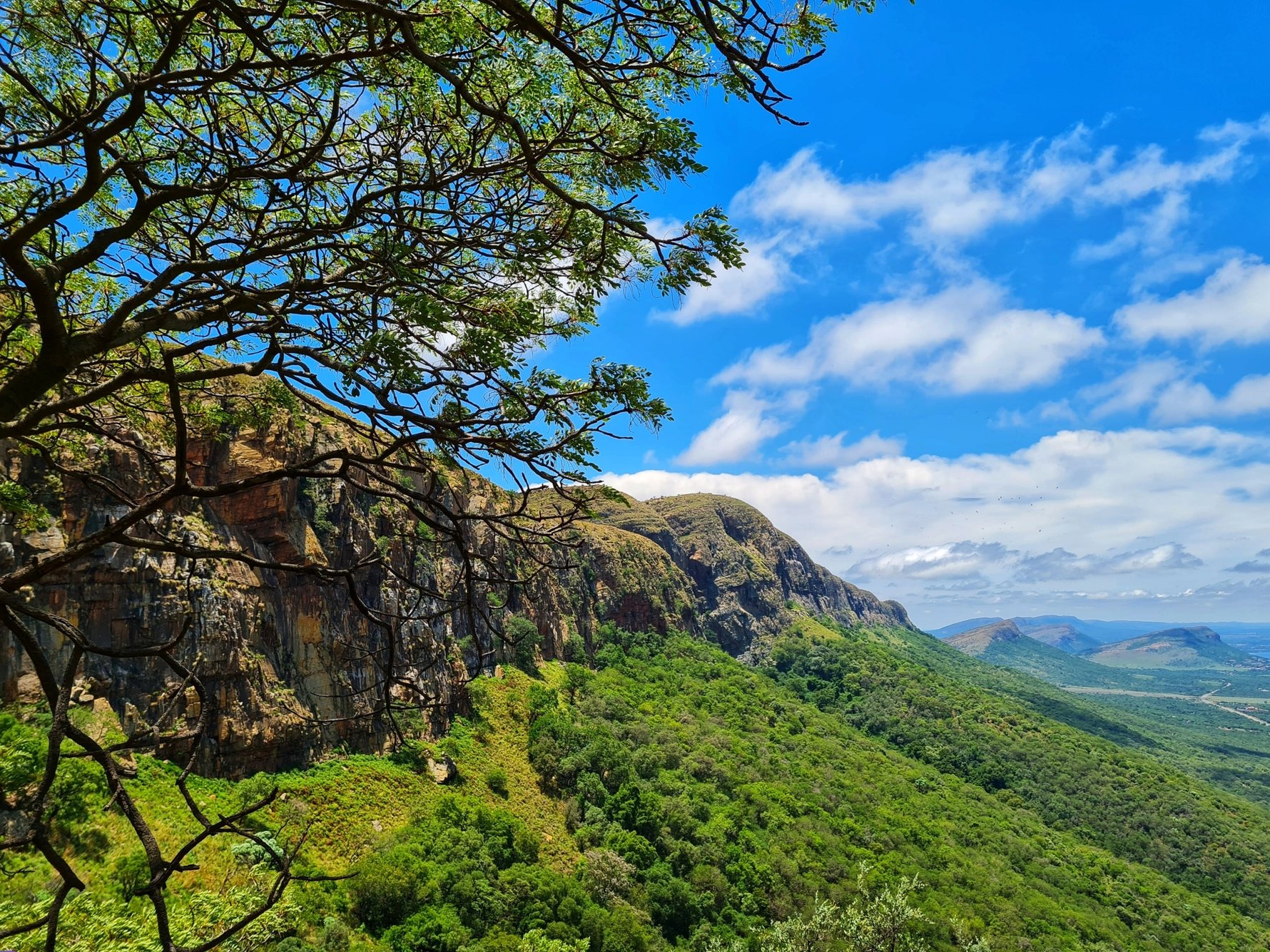 What are your top 3 best trails to hike in Joburg and why?
Picking three is going to be impossible for me. Every trail I've done has its own beauty and appeal. It all depends on what you're looking for on your hike. Some great Joburg-based, urban hikes would be Kloofendal Nature Reserve (Roodepoort), Sterkfontein Heritage Lodge (Krugersdorp), Rietfontein Nature Reserve (Paulshof), Walter Sisulu National Botanical Gardens (Ruimsig), Rietvlei Zoo Farm (Alberton), The Wilds (Houghton) and Taroko Trail Park (Modderfontein). But if you're more like me and would prefer to get away from the noise of the city and drive a little further, here are three that I think you should definitely check out:
Made On Earth Hiking Trails. This is a little different from your normal hike. The hike is fairly tough, but they have the most spectacular caves to explore on their property. Bring along a strong torch or headlamp as the torch on your cell phone just doesn't cut it in the pitch black of those caves.
Majakaneng Hiking Trails. They are a community-run hiking trail which offers one of the most informative hikes I have ever been on. They give you a little history lesson about the area before, and whilst on your hike. The trail forms part of the Magaliesberg Biosphere Reserve. It goes up the mountain (offering spectacular views at the top) and then down through one of the most beautiful, lush gorges I've ever seen.
Milorho Lodge. Now that summer is fast approaching, you'll be wanting to do hikes where you can swim in beautiful rock pools... and this is the venue that has it. Their cascading rock pools are conveniently located towards the end of their hiking trail where you can sit, relax and cool off in the most beautiful surroundings.
What Gauteng trail has been the most challenging to hike?
There have been a few. I love trails that offer long, steep ascents and a few technical aspects along the way. They are great training for Drakensberg trips. The more challenging/tougher hikes would be Sable Ranch, De Wildt Adventure Trails, Shelter Rock, Iron Throne Trail Park, Rustig, Vergenoeg Nature Reserve, Aasvoëlbad and Piesangkloof.

What advice would you give a Joburg beginner hiker that you wish you were given?
Start slow. If your friend invites you to do the 18km trail at Rustig as your very first hike, just say no. Don't pick a monstrous hike to do as your first hike. Yes, the views may be prettier, but you're either going to run out of steam halfway up the mountain and turn around, or be so sore the next day that you'll end up hating the entire experience and never wanting to do it again. Choose a few fairly flat, easy 5km trails to start with and work your way up from there.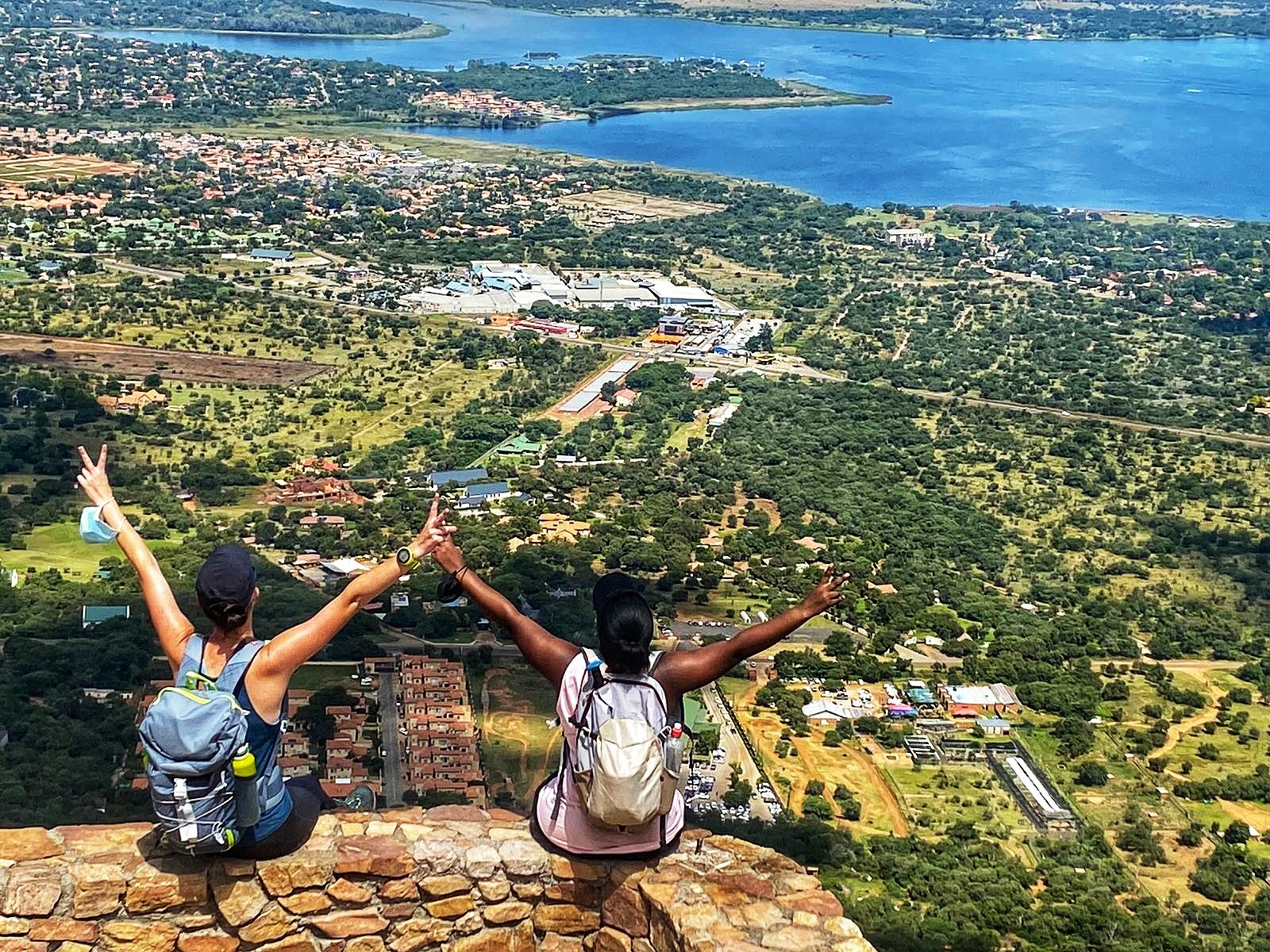 Can you recommend 3 great trails for beginner hikers?
B'sorah Trails, Cradle Moon Lakeside Game Lodge and Kings Kloof Trails all offer beautiful (mostly flat) easy 5km starter routes for beginners.

What 3 things are essential for hiking in Joburg?
Comfortable shoes/boots, sunscreen and a hat. Joburg sun is a different monster. The only time I ever get sunburnt on a hike is in Gauteng.

We noted that lockdown fuelled an interest in hiking and seems to have expanded the audience for this type of activity in Joburg. Tell us your thoughts on this.
Oh absolutely. Prior to lockdown, the Joburg trails were very quiet compared to what they are like now. I was surprised if I passed 2 or 3 people whilst on a hike before lockdown. It's a totally different story now. I think with everyone being cooped up at home for an extended period of time, a lot of people got a rather serious case of cabin fever. Hiking was one of the few activities we were allowed to do once we were allowed out. I think a lot of people found their love for nature and being outdoors because of it.

Home is ...
Wherever the trail takes me. LOL. But I reside in Northriding, Randburg.

Your favourite Joburg suburb, and why you choose it?
Weltevreden Park... purely because that's where I grew up and my parents still stay there. It's my home town. Gotta represent my homies from the Woesrand. 

What 3 things should a visitor not leave Joburg without seeing or experiencing?
Maropeng and the Sterkfontein Caves for sure. It's a wonderfully educational day out and the caves are just spectacular. Gold Reef City and the Apartheid Museum are definitely a must-do. And a Red Bus Tour through Joburg. I love anything that educates us about our history. We need to know where we came from to know how to improve going forward.

The most underrated Joburg sight or experience?
The Orlando Towers. I've done the Bungee jump and SCAD free fall there and it was absolutely exhilarating. Plus there are a few educational, food and shebeen tours around Soweto that are brilliant.
"We need to know where we came from to know how to improve going forward."

What's the one thing no one would expect to hear about Joburg?
That Gauteng has 166 hiking destinations. I published my Gauteng book with 119 destinations, and have since found another 47 trails since publishing my book. I have also released books for the North-West and Mpumalanga provinces, and so far Gauteng has more hiking trails on offer than either of the other two provinces.

The most memorable meal you have eaten in Joburg?
That would definitely be my flaming sushi at Fire Room at Montecasino. I have never in my life had my sushi set on fire.  And it was absolutely divine as well. All their food was. I went with a few friends, we each ordered a different meal and shared it between the four of us. I got to taste a bit of everything and it was honestly some of the best food I've ever eaten.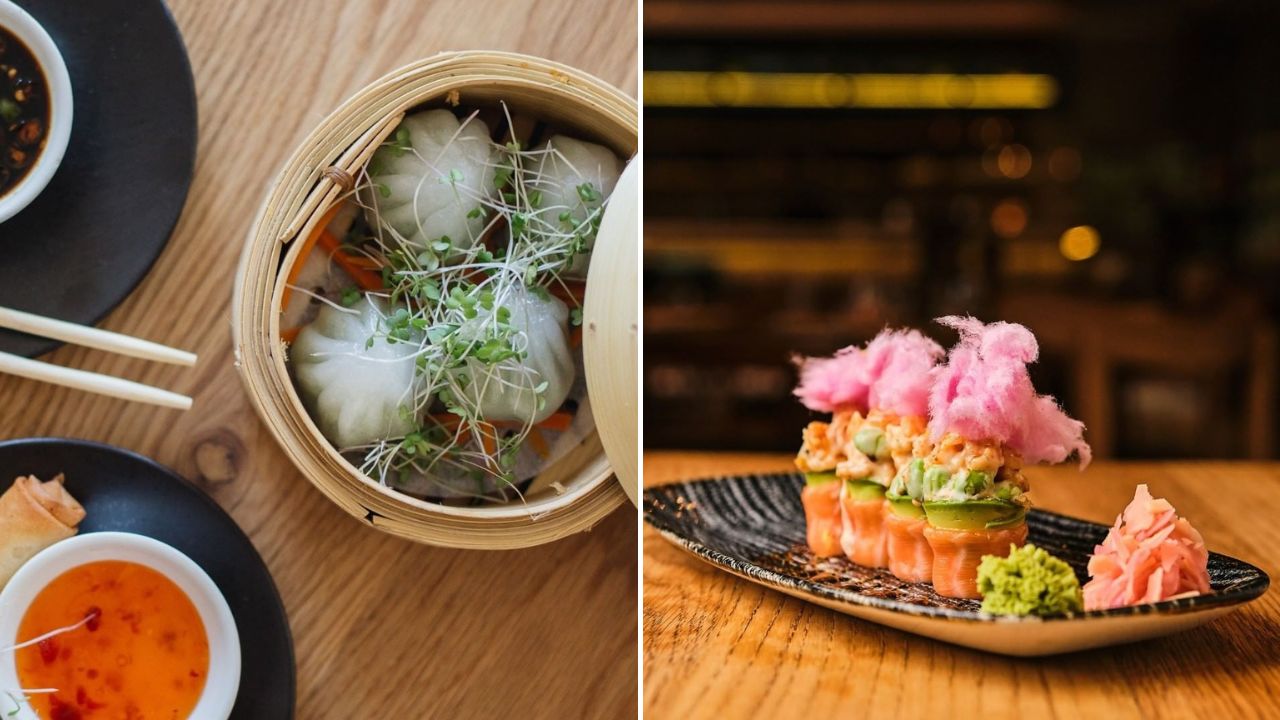 Three words that describe this city.
Underrated, tough and friendly.

What makes someone a Joburger?
When you start telling all the non-GP license plate drivers on the Joburg highways that they need to learn how to drive.

What do you love most about Joburg?
When the Jacarandas are in bloom.

What do you least like about Joburg?
Our crime statistics.

What's happening in Joburg right now that you think everyone should know about?
I'm honestly not sure. That's why I follow the Johannesburg In Your Pocket social media pages. Lol.