If anyone can be deemed pocket-sized (apart from us at In Your Pocket of course) then it is this compact noodle bar tucked away in an unremarkable Parkmore strip mall. Good things really do come in small packages. And are frequently found in off-the-radar spots too as Obento proves. This place really packs a punch when it comes to flavour. Umami, that salty-sweet Japanese mix is the name of the game.

Obento Ramen Bar is the brainchild of Daniel Liu and Ling Chiu who were inspired to get into the catering business during the first big lockdown in 2020. While some South Africans were busy hoarding pineapples to try and brew beer or studying the intricacies of sourdough starters, Ling Chiu was busy at home cooking up traditional ramen bowls, dim sum and other dishes enjoyed during travels through Korea, China and Japan, which she then shared on Instagram.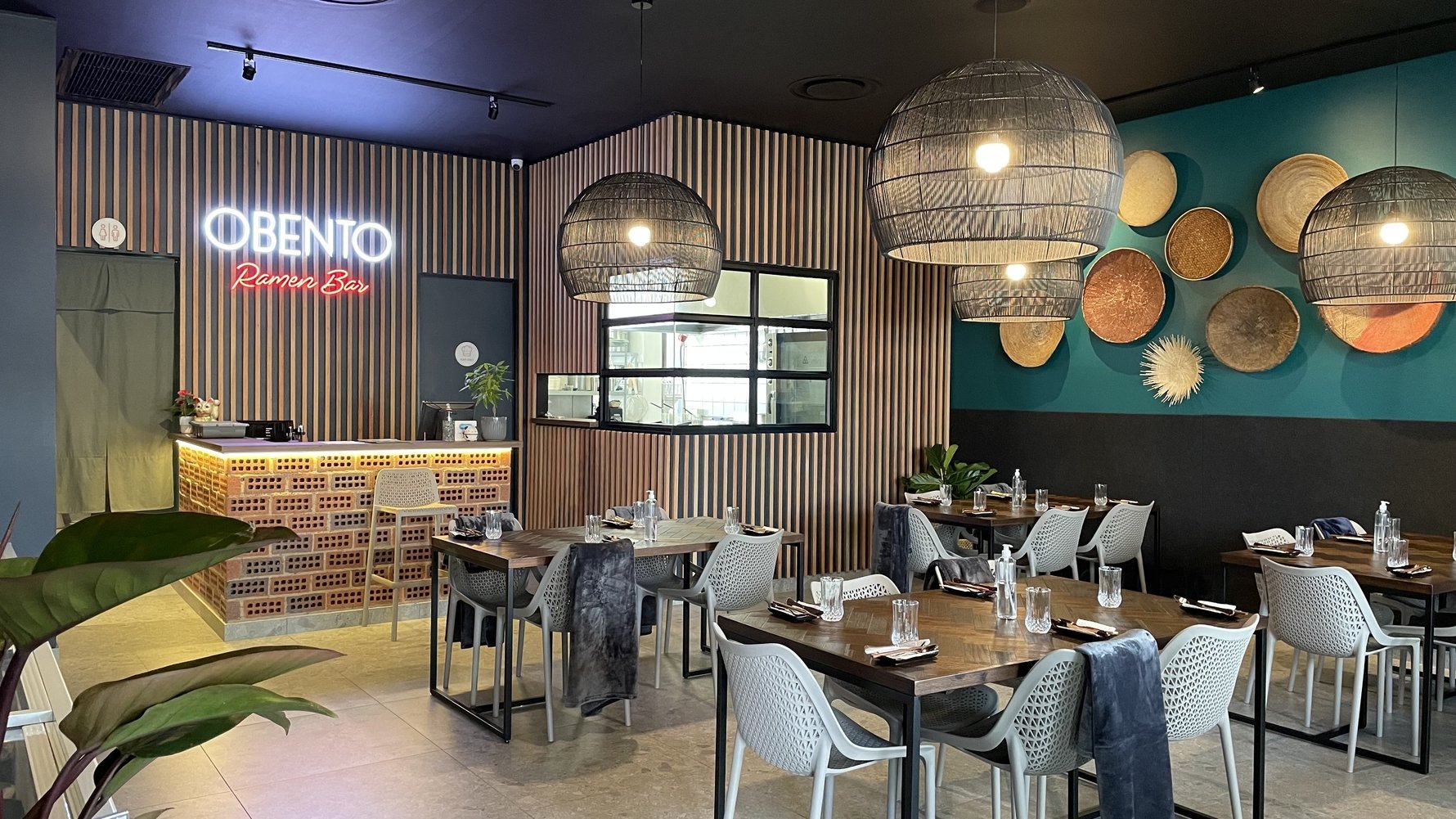 Some serious lockdown food envy quickly took hold and before long Ling was inundated with requests from friends to make them up homemade lunchboxes (or 'obento') to enjoy at home. Daniel Liu's mother (herself a restaurateur and chef) joined in to lend a hand and within a few weeks they had launched an online frozen meal service and a stall at the Fourways Farmers Market. By the time winter 2021 had rolled around, it was time to keep following their fans' requests for more and finally open their own permanent dining space.

The menu at Obento Ramen Bar is super simple. There's a selection of six starters plus three rice dishes and five different varieties of ramen. From the starters we particularly recommend the spicy Korean chicken and the classic BBQ bao buns (cha siu bao). Traditional favourites are where Obento excels.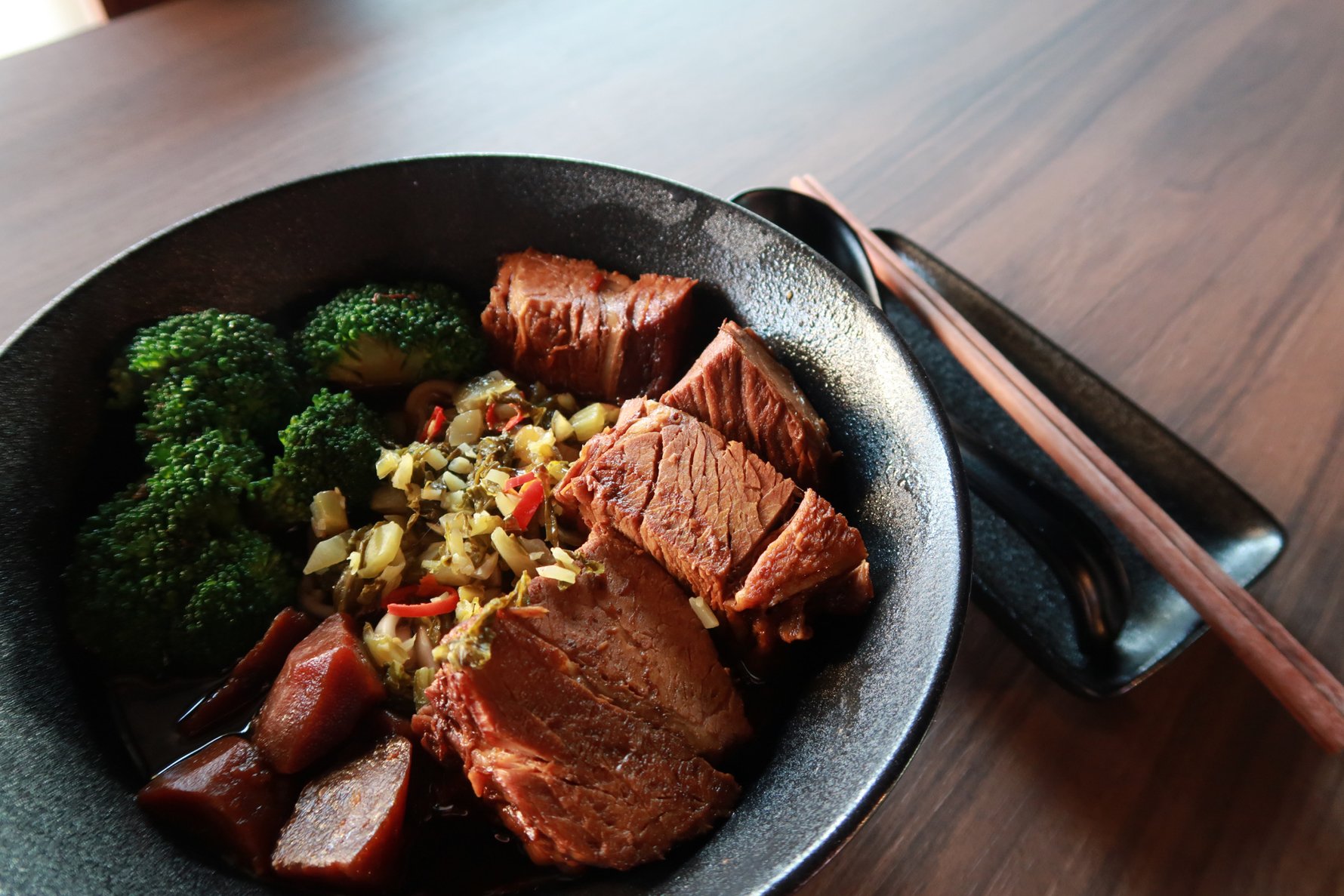 When it comes to the main event – those steaming ramen bowls – you can't really go wrong with any option, although we think the Taiwan beef is a particular stand out. What elevates these noodles to the – 'Worth travelling to a random strip mall for' – status is the rich and heady homemade broth.

Obento's soupy broths are lovingly brewed endlessly for hours with no shortcuts taken. You can't reach this depth of flavour by dropping in stock cubes and hitting the gas. Instead, it's a process requiring endless patience that only gets longer once the thick cuts of beef are added to achingly slowly cook (over 24hours) to whole yet tender perfection. Add in thick and chunky homemade ramen noodles and you've got a brimming brothy bowl of comfort food goodness.

Portions are huge so do think carefully about piling on too many starters. This food is rich, filling, nostalgic and if you really want to do it properly and get slurping, it's messy too.  

If you don't feel like eating out (or can't get a table, it is very small), the great news is the pair do still also make frozen meals to enjoy at home. In the freezer you can find a selection of handmade dim sum ready to steam at home as well as the Taiwanese beef noodles and Tonkotsu chasu noodles, or you can order online at obento.co.za for home delivery.

To book and place a takeaway order whatsapp +27 64 704 6265.