During the Christmas and New Year holidays Joburg's frenetic pace tends to slow down as many Joburgers head off to the beach or to family in rural areas. While lots of Joburg bars and restaurants choose to close their doors at the start of Christmas week until early into the New Year, there are an increasing number of places who remain open throughout the festive season if you're looking for somewhere special to eat out. 
ROSEBANK AND PARKHURST
Rosebank, with its busy shopping precinct, is busy throughout the holidays and The Zone@Rosebank is a good bet if you are looking for a local chain cafe to grab a casual lunch. A few blocks over at Park Corner is another good bet for enjoying some lively nightlife and dining the quiet season with many of the party strips most popular bars and restaurants including Streetbar Named Desire, Social Parkwood and Saigon Suzy planning to stay open throughout the season. Here are a few more suggestions that we highly recommend.

Lexi's Healthy Food Eatery
The eco-conscious ethos and plant-based menu, as well as the greenery-filled interiors with eye-catching pot plants, statement plant walls and lush indoor shrubbery, make Lexi's stand out from the crowd. It's a delight for vegetarians or vegans who aren't usually abundantly catered for in Joburg and get your vegan fix during the Christmas season at Lexi's located in The Zone@Rosebank. Closed Dec 25 and Jan 1.

Onenineone
Find innovative contemporary dining at the Hyatt Regency's elegant OneNineOne restaurant. On Christmas Day enjoy a festive feast at the buffet lunch consisting of a sumptuous menu that includes a variety of delicacies, from seafood specials to some land food pleasures. The restaurant is open every day throughout the holidays.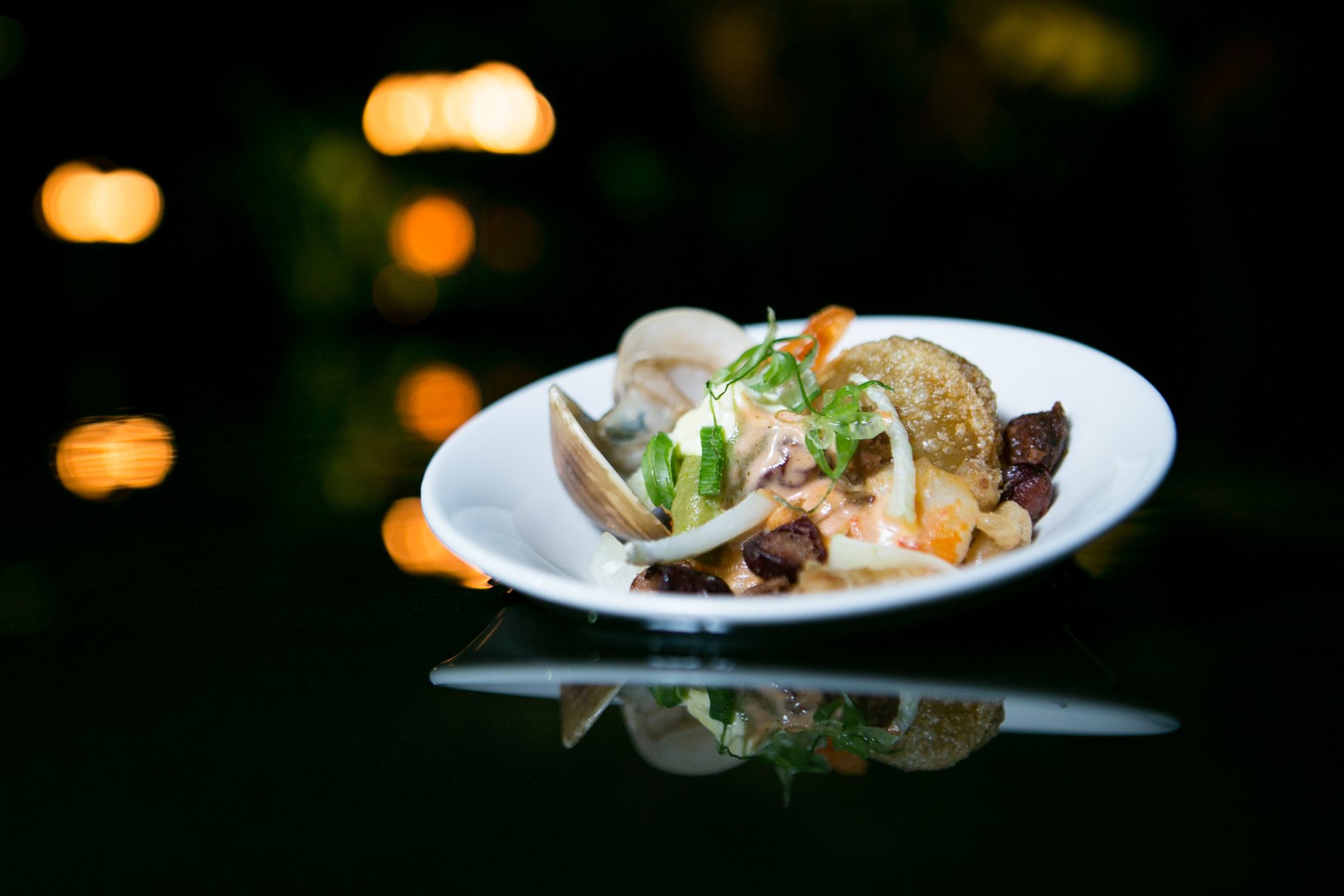 Marble
In the landmark Keyes Art Mile development, you can treat yourself to some fine dining at celebrity chef David Higgs' rooftop restaurant Marble. At the heart of the rooftop restaurant is the live-fire grill in the open kitchen, a spectacular flame cooking up everything from meats and seafood to freshly baked bread. You can try out this restaurant on selected days during the Christmas and New Year's week and their New Year's Eve dinner is something to consider. Closed Dec 24-26, Jan 1 and 2. 

Saigon Suzy
The luxurious karaoke rooms alone are reason to visit Saigon Suzy, a hip Asian-inspired joint that attracts an energetic crowd. The food is Asian fusion with plenty of tasty choices ranging from small plates to baos and the menu comes with checkboxes so you get to complete your own order. Closed Dec 25.

Kolonaki on 4th
Be transported to a Greek island while feasting on authentic grilled octopus or chicken souvlakia on the atmospheric terrace at this busy Greek restaurant named for Athens' chic suburb of Kolonaki. Perfect for family lunches. Open Dec 25 from 12:00-16:00, Dec 26-31 from 12:00–22:30. Closed Jan 1.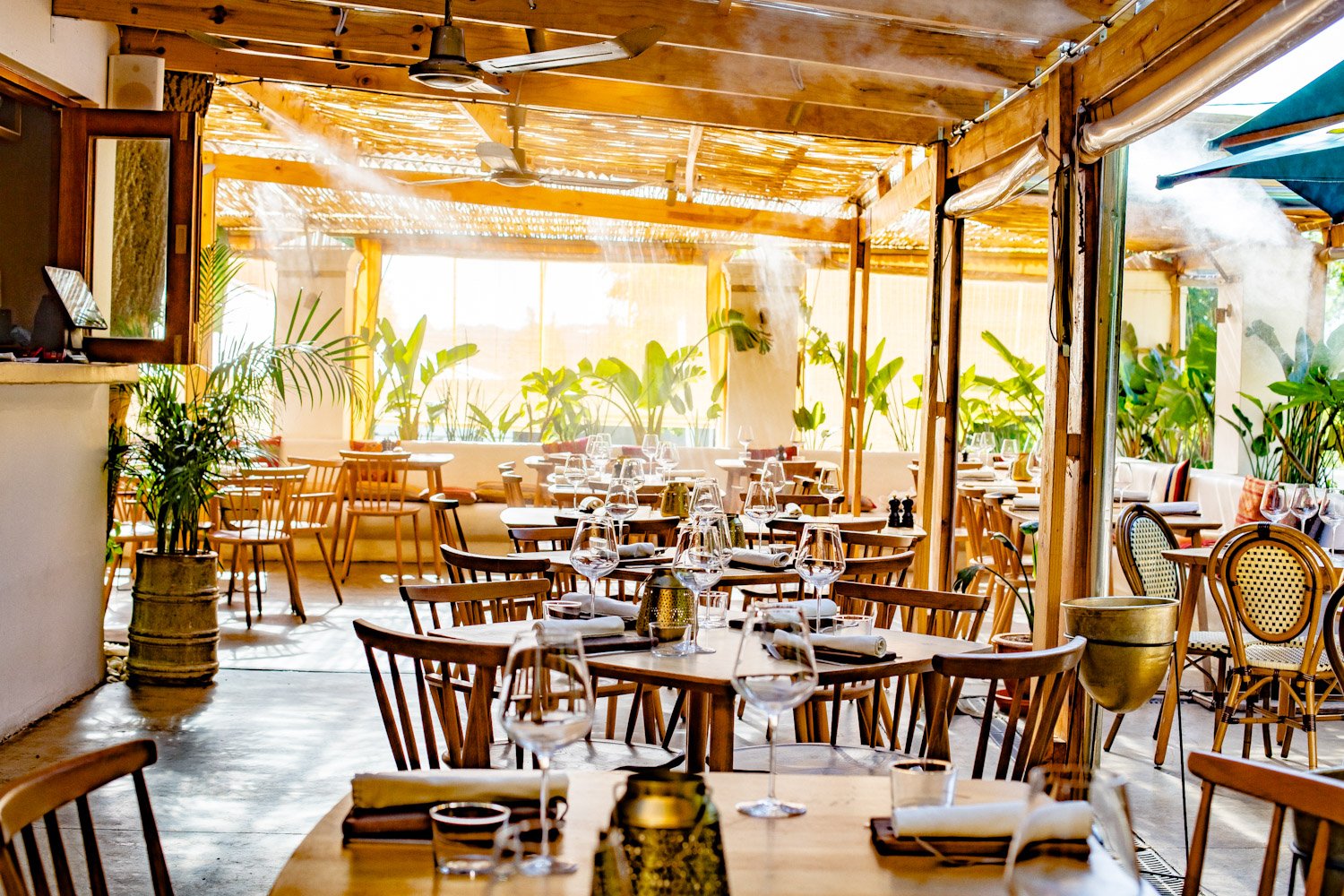 Jolly Roger
One of Joburg's most infamous dive pubs, 'The Jolly' never closes. Ever. You can even come and drink beers and scoff pizzas at the bar while you sink coins into the jukebox on Christmas Day. Even loadshedding has little effect on Jolly Roger's 17 hours a day, 365 days a year stamina. After admiring the impressive Christmas lights display at Melrose Arch, visit one of the many popular terrace restaurants on the Melrose Piazza always busy at this time of year, such as Tashas, Piza e Vino or The Grillhouse. Almost all of Melrose Arch's many restaurants and bars (which number more than dozen) stay open throughout the festive season making this one of the liveliest places to go out in the evening during the Christmas week. 
SANDTON
The Bull Run
Succulent steaks cut by the in-house Italian butcher, top-rate service from a close-knit team, excellent salads, a superb wine list and knockout interiors make The Bull Run a Sandton institution. No-fuss culinary sophistication is the guiding thought behind the menu with an impeccably curated selection of steaks, seafood, wines and cocktails. Operating every day during the Christmas week, this classy steakhouse is an option for the holiday revelries. Open Dec 24, 25, 31 from 11:30-22:30, Dec 26 and Jan 1 from 17:30-22:30.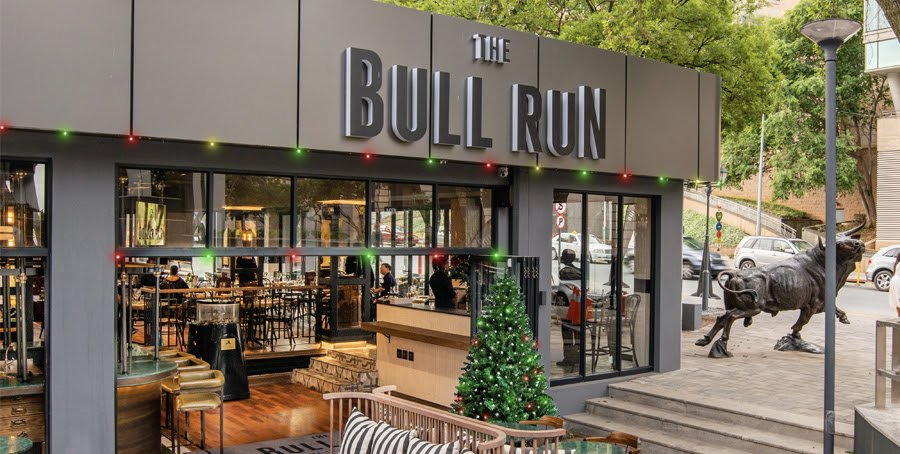 Urban Moyo
Urban Moyo is an offshoot and contemporary take on the original Africa-themed family restaurant brand Moyo. This Sandton restaurant has a chic interior, slick finishes and a menu that is African at its cosmopolitan best. Catering to all tastes – including vegetarians and vegans – the chefs here have devised dishes that cross the continent bringing exciting flavours from all points of the compass, the Moroccan tagines and South African potjies with rich flavours and bold spices. Urban Moyo opens on Christmas Day for a special Christmas party with live music and a classic three-course menu. Open Dec 25 and Dec 27-31. Closed Dec 26.

Saint Pazzo Italiano
Located in the Marc building, this knockout super-sexy space is a sister restaurant to Marble, so you better bring an appetite and a budget to match. It's definitely the go-to place if you favour Champagne with your pizza. The pizzas here, fresh from the gold mosaic pizza ovens, take inspiration from Milan's pizza-masters. Open Dec 27-31 and Jan 3.  Closed Dec 24-26, Jan 1 and 2.

Epicure
This plush 160-seater restaurant and bar with a terrace and enclosed garden in upmarket Morningside is home to Belgian-Burundian chef Coco Reinarhz's innovative global African cuisine. You can check out an innovative menu that is paired with an extensive wine list and plenty of Champagne. From Senegalese-style tuna loin and West African seafood dishes to North African tajine and Angolan-style confit chicken gizzards, Chef Coco's dishes burst with colour and flavour. Closed Dec 26.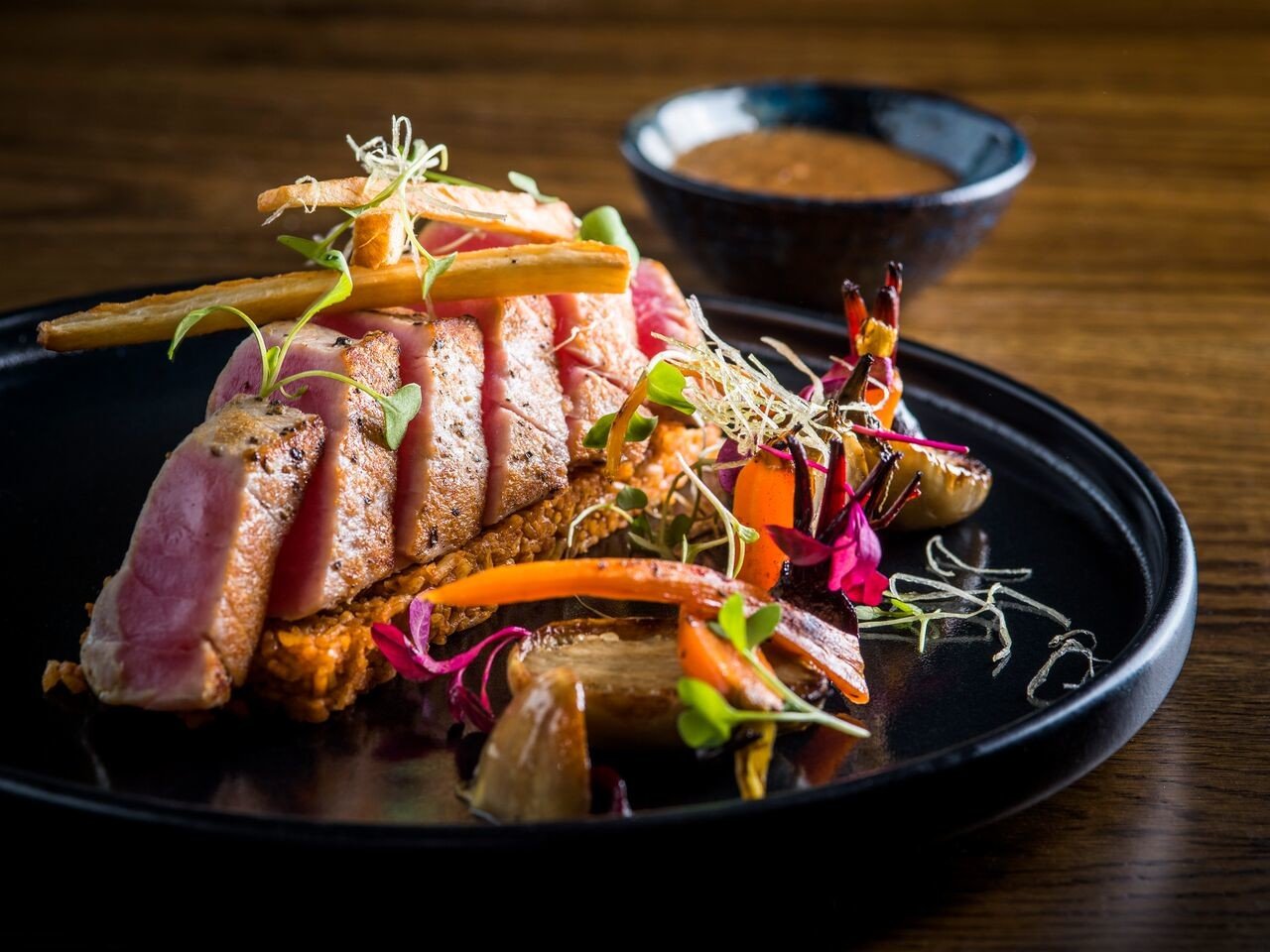 Jasmine Fusion contemporary halal fine dining

This fully halal restaurant in Sandton Central's glitzy The Marc building is fast earning a reputation as a fine-dining hotspot. Jasmine Fusion offers a blend of cuisines with recipes influenced by Malaysian, Moroccan and Singaporean origin. Famous for their saucy Malaysian prawn curry, risottos and Moroccan lamb tagine. Above all, their cuisine not only caters to the Muslim community but for anyone looking for a fine dining experience.

Ribs and Burgers
Juicy burgers and lip-smacking ribs are the order of the day at this casual eatery. The emphasis is on the quality of the food and you'll taste it immediately – grass-fed beef burgers placed on a seeded brioche milk bun. There are also carb-free versions of all the burgers on the menu (lettuce cups filled with rocket, tomato, onion salsa and vinaigrette) and great options for vegetarians that include a veggie stack and Moroccan falafel.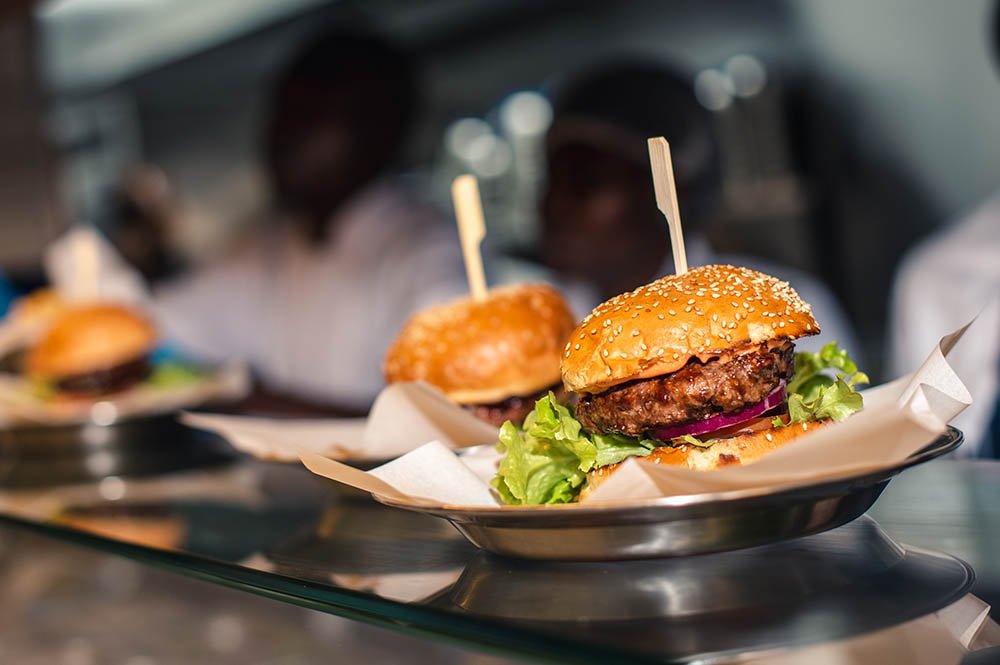 CITY CENTRE AND BRAAMFONTEIN
Bannister Hotel
In Braamfontein, the nightlife never stops, except maybe you are nursing your hangover on Christmas and New Year's Days. Being part of a hotel The Bannister Hotel's breezy bar almost ever closes and continues serving food later than most other places in the area.  

The Living Room
In Maboneng, rooftop bar and restaurant Living Room is a popular sundowner destination. It's a little garden in the sky with a fantastic urban view, filled with exotic plants and trees snaking over the eco-friendly furniture and an organic menu to match. Open Dec 27, 29 and 31. Closed Dec 24-26. 

The Marabi Club
Superb contemporary fine dining, slick service, live jazz and a hidden location indicated only by a bronze door on an inner-city backstreet, The Marabi Club is one of Joburg's most atmospheric dining experiences. This is a bookings- essential restaurant and the kind of place to head to for the evening with live music and dancing following dinner. Closed Dec 22 and 23 and Dec 29-Jan 2.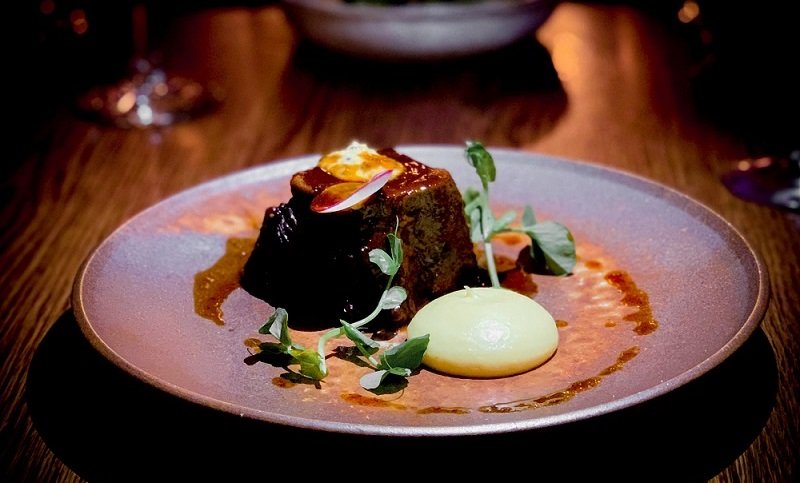 D'usse Cognac pop-up at Hallmark House
French cognac label D'usse in partnership with the underground restaurant and live music venue The Marabi Club hosts a six-week pop-up rooftop cocktail bar at Hallmark House this month. The Discover D'usse pop-up includes a pop-up art gallery and cocktail bar and is open on Friday and Saturday evenings, and on Sunday for brunch. Open Fri, Sat, Sun.

Urbanologi
Utterly urban, this restaurant located in the downtown 1 Fox Precinct shares a fabulous industrial-chic space with the impressive Mad Giant brewery and serves up sublime flavours, using local ingredients that are all sourced from within a 150km radius of the restaurant. There's a great beer garden terrace and a separate bar area if you are just dropping by for drinks. Closed Dec 24-26 and on Jan 1.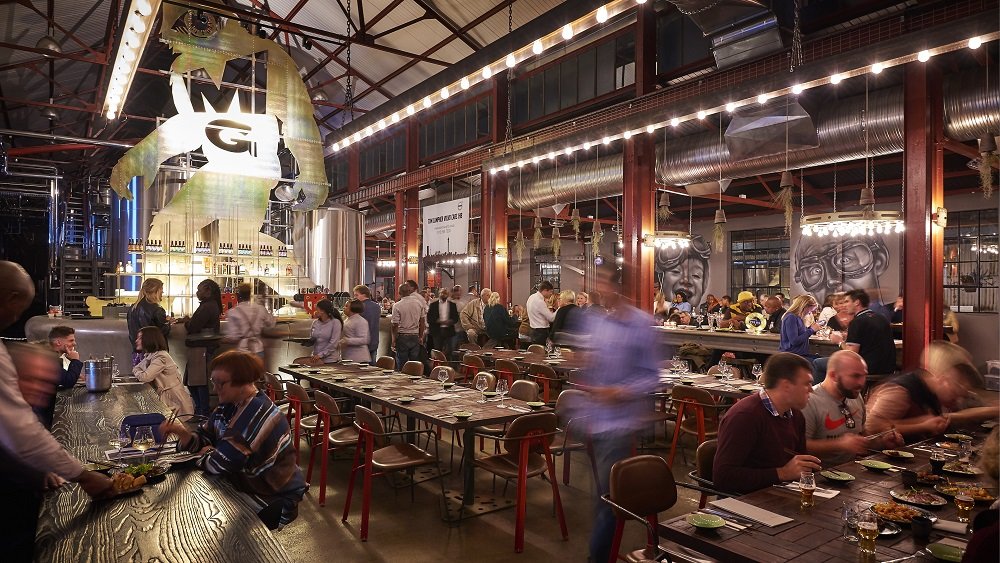 WESTDENE
Glory
Glory was a short-lived but astoundingly memorable Asian street food style hangout that briefly opened on Melville's 7th Street. While the bricks and mortar Glory has gone, Glory's renowned ramen and Korean fried chicken lives on as a pop-up, Glory (also sometimes going by the name No.12) which takes place at an eclectically kitted out suburban home in Westdene. The food and themes change often and generally take inspiration from the rich wealth of traditional cuisine and locally sourced authentic ingredients usually found in Vietnam, Malaysia and Thailand. Glory have their own pop-up at 12 Tolip Street, Westdene, where you can get a sit down lunch or dinner or  their 'Glory box' takeout to eat at home.  
The pop-up is open daily during the holidays. SMS or What's App +27 63 766 1238 to book and get directions or contact them via their Instagram page @gloryjoburg.