Ahead of the latest live virtual auction by Strauss & Co from November 8 to 11, in our new Art of Collecting series we talk to local collectors who have bought works at auction about just what goes on when you are chasing that most wanted artwork. What inspires a collector? What makes certain artworks so special? How does art add value to everyday life at home? And just what is it like to join the chase and put in a successful bid at auction? 

This week Joburg investment manager JOHAN MARNEWICK shares the story behind how he joined the chase to become the owner of two plates by South African artist Ruan Hoffmann at the landmark auction of the superb Monarch Hotel art collection hosted by Strauss & Co in February 2020.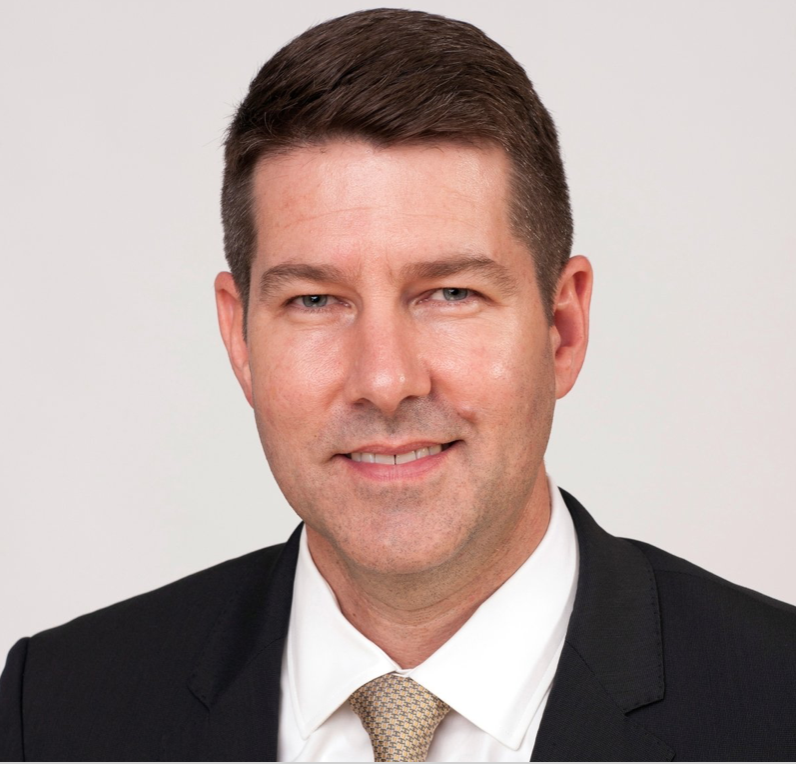 I am a proud resident of Johannesburg where I have lived virtually my whole life except during my post-graduate studies in Cape Town. I work with one of the large investment firms based in Melrose Arch and run a set of alternative investment portfolios that invests in SA and African assets. Similar to the company myself and my live-in partner keep, we admire South African visual and performing arts, cuisine, fashion and design. On our frequent travels locally and internationally we always try to further these pursuits and we support a number of local charitable causes and all matters Johannesburg Heritage.

My parents were avid collectors of South African art, which I was captivated by as a child. That prompted me to buy my first artwork in 1999 when I was an article clerk – and could scarcely make ends meet.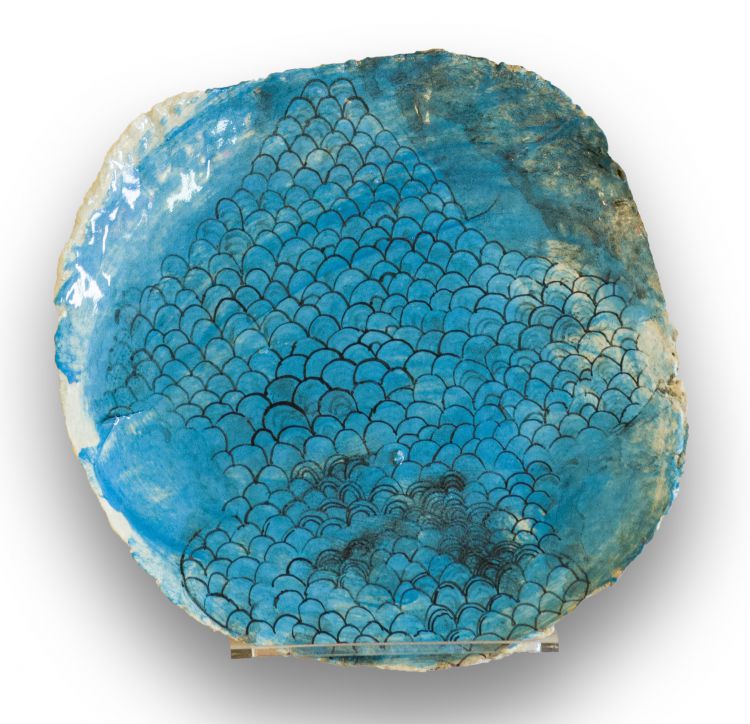 This year I bought two Ruan Hoffmann plates on auction. These two were additions to my existing collection that I bought a number of years ago from the artist. They augment the Ruan Hoffmann collection in our home - and like the other pieces, weave a story of the lives we live and the beauty and creativity around us. The two plates are complimentary (in our view) and are titled "Fish Scales" and "Night Swim". For us they are a commentary on our indoor-outdoor lifestyle where, to cool down on warm summer evenings, we frequently do night swims in our rooftop pool. Because of where these tend to culminate, we hung the plates in our bedroom.

What's it like to pursue an item at auction? It is of course exhilarating! Especially when you have your eye on a specific piece and the bidding at the event is competitive. In this case, we needed to obtain both pieces – to complete the pair.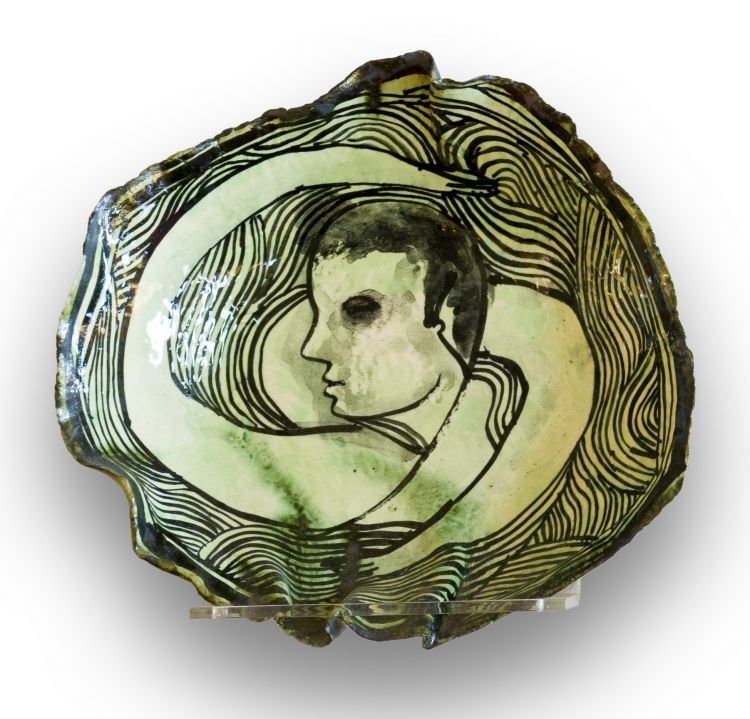 It felt like the outcome of the auction was meant to be. The result was remarkable. Despite the fact that most of the other Ruan Hoffmann plates on that evening at the Monarch Hotel went for higher bids than we were expecting, both plates came within our bid price range. 

If I could share any tip about buying at auction, it would be, don't chase the price up too quickly! Await your turn. Also, set a maximum price and stay with that.

The next online Strauss & Co auction is happening from October 12 to 19 and the next live virtual auction from November 8 to 11. Find out more online at straussart.co.za.