In our What to Cook series we have asked chefs from our favourite Joburg restaurants and cafes to share some of their best recipes to cook while we #stayathome.

This week Carmen Van der Merwe from the delightful Service Station cafe at Melville's Bamboo Centre shares with us a classic comfort food recipe to enjoy on these cooler autumn days.
Chicken, vegetable, lemon and pasta soup
This is a healthy immune-boosting, cool weather meal that is great for using up leftovers - especially after Sunday lunch. If you don't have a cooked chicken carcass you can put a whole uncooked chicken in the pot instead. This recipe should be enough for four people.

Chicken stock ingredients
1 roasted chicken carcass, leftover meat taken off the bone and put aside for use later on.
3 litres of water 
2 carrots chopped
1 onion chopped
1 stick of celery and leaves chopped
2 bay leaves
4 garlic cloves
8 sprigs thyme
1 sprig rosemary
3 peppercorns

Place all the ingredients in a pot and simmer on a medium heat for 1.5 hours. Strain the stock for use later.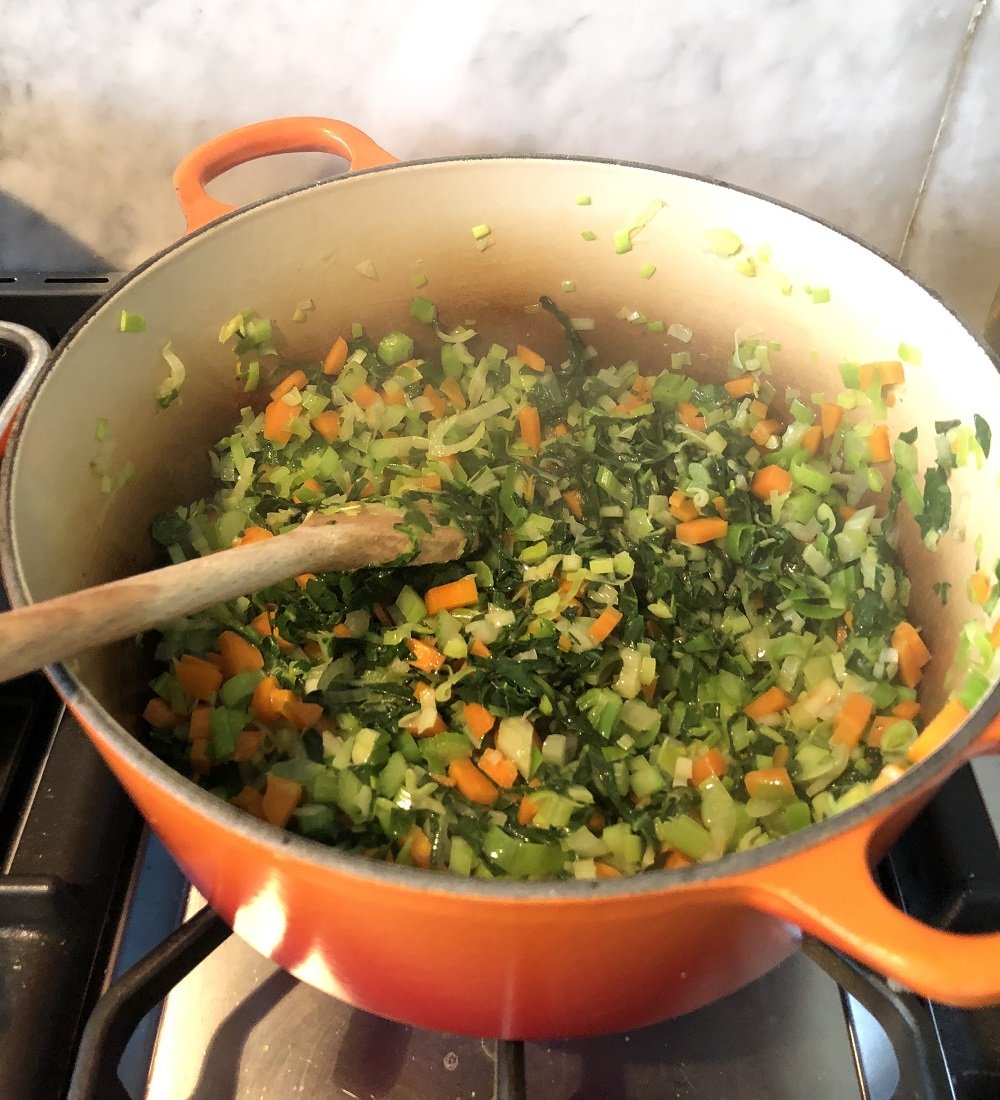 Soup ingredients 
2 carrots, peeled and finely chopped
2 leeks or 1 onion finely chopped
2 sticks celery chopped
1 clove garlic finely chopped
3 leaves of spinach and stalks finely chopped
Zest of 1 lemon
Small handful of parsley chopped 
150g small star pasta or another shape of your choice
2 tablespoons olive oil

Heat the olive oil in a large pot . Add all the vegetables and garlic and fry gently until soft.  Add the chicken stock, bring to the boil and add lemon zest and salt and pepper to taste. Add shredded cooked chicken and heat through.

Cook the pasta in a separate pot and then divide between soup bowls. Dish the soup into the bowls and garnish with fresh parsley. Serve with fresh homemade bread.