In our monthly shopping blog, we look at what's new to shop in Joburg. Hand-painted fashion items, a major sale on leather bags, a new design collaboration, and beautifully crafted items, here's a look at what's made our list this month.
Catch up on June's edition here.
Designer Cloe Berry at The Playground Market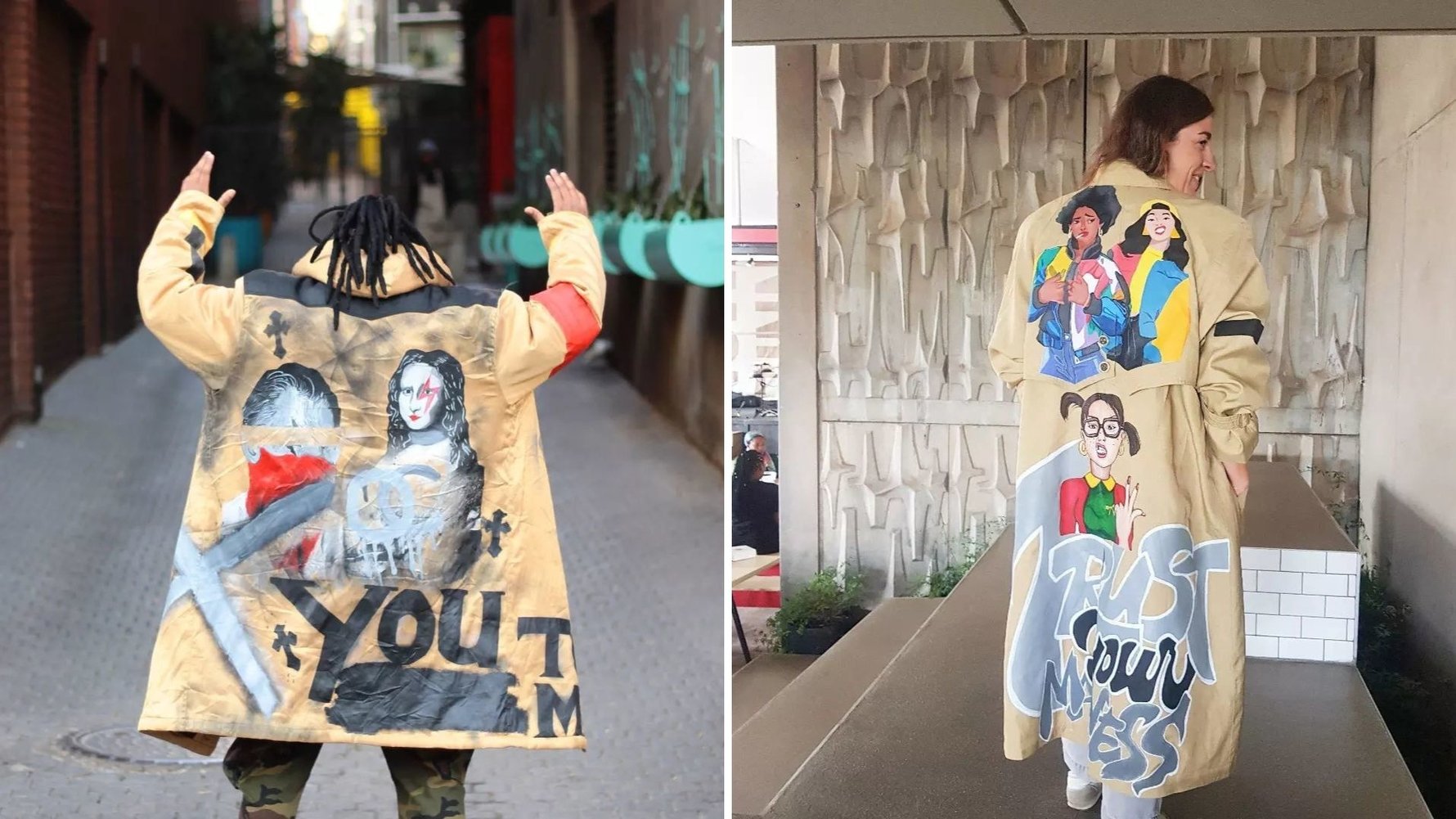 If you've visited the popular The Playground Market in Braamfontein, you'll know that the top floor is filled with a cool collection of local fashion items. Added to the mix, the supremely talented Cloe Berry has brought together her love (and talent) for art and fashion in an amazing way. With an impeccable eye for detail, she has transformed items such as denim jackets, coats, jeans, Crocs, sneakers, pants, and everything in between with her drawings. Pop into the market on Saturday from 10:00 to see her work and snap up one of these beauties. 
Treasures from The Orient Boutique Hotel on auction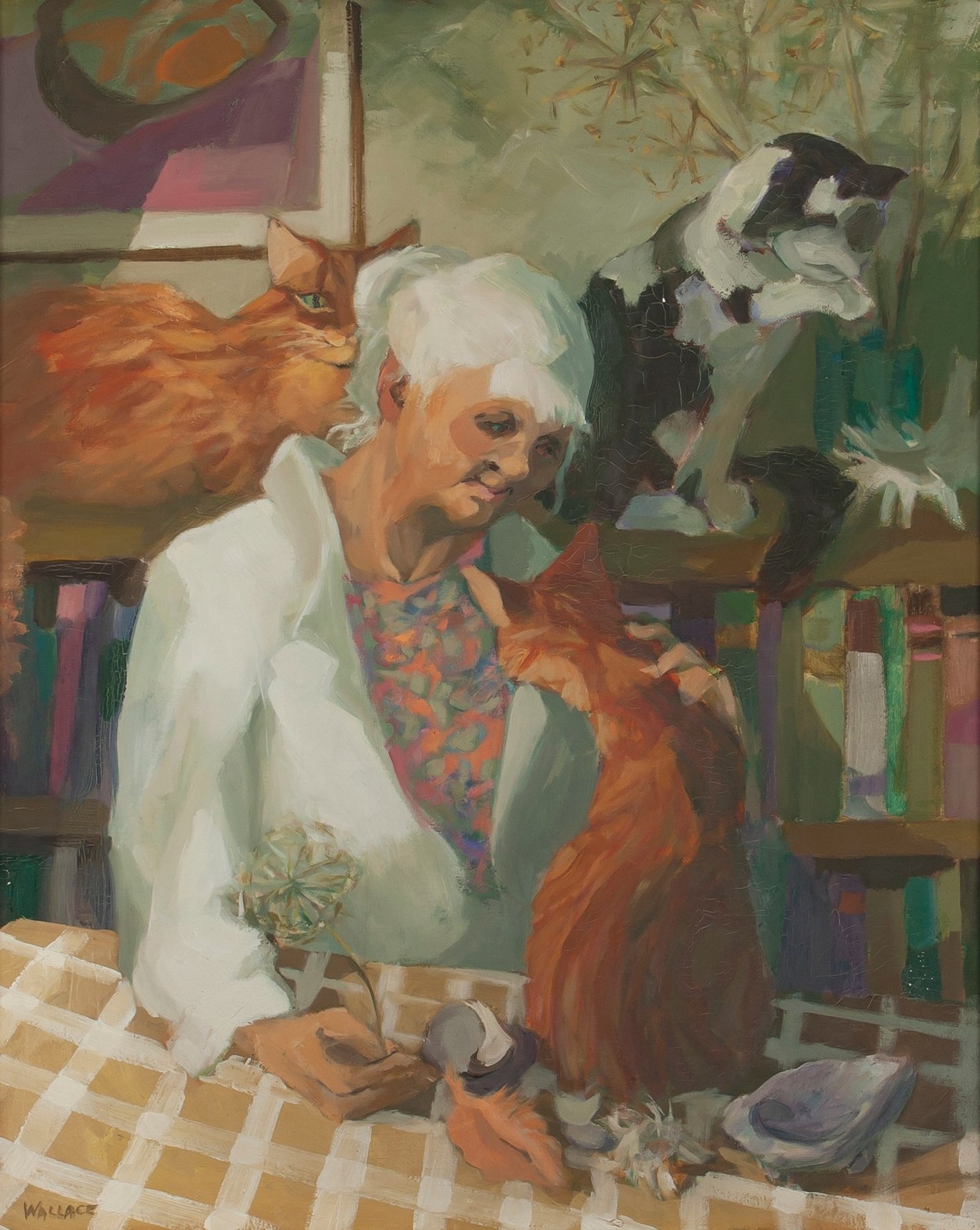 A brilliant opportunity to buy fantastic artwork online is coming up in the first week of August as Stephan Welz & Co present their August Premium Auction, open for bidding from August 1-4. The impressive auction includes decorative arts, collectables, fine wines and more than 300 artworks. Among the art on sale is a selection of works from the extensive Legacy Museum that was once part of the luxurious Orient Boutique Hotel. Since closing last year the hotel has been auctioning its collection of treasures and this latest sale focuses on art with works to bid on that span an array of South African art movements including a number of captivating works by Cape Impressionists such as Gregoire Boonzaier, Cecil Higgs and Nita Spilhaus. Browse the auction and register to bid at swelco.co.za
Rowdy Bags celebrates 10 years with a birthday sale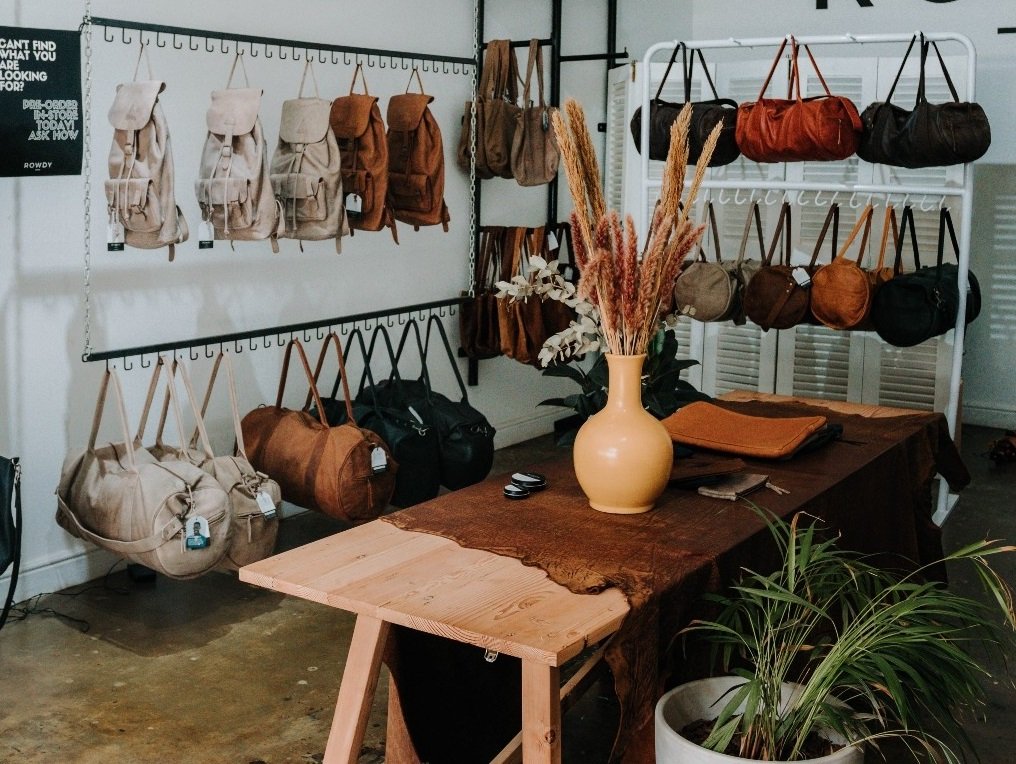 The place for a perfect handbag or leather satchel is Rowdy Bags at 44 Stanley. Well-known for fusing authentic, handmade styling with classic lines Rowdy Bag's leatherwear has an artfully honed aesthetic. Now celebrating 10 years in business, Rowdy Bags has 10 specials spread over 10 days to mark the occasion. Join the birthday celebration on Thu Jul 28 from 18:00-21:00, where you can browse the store for items that are discounted up to 40% off. If you can't make the opening head online for 25% off your purchases. The sale continues until Aug 6. 
Russell Kaplan Winter Wunderkammer auction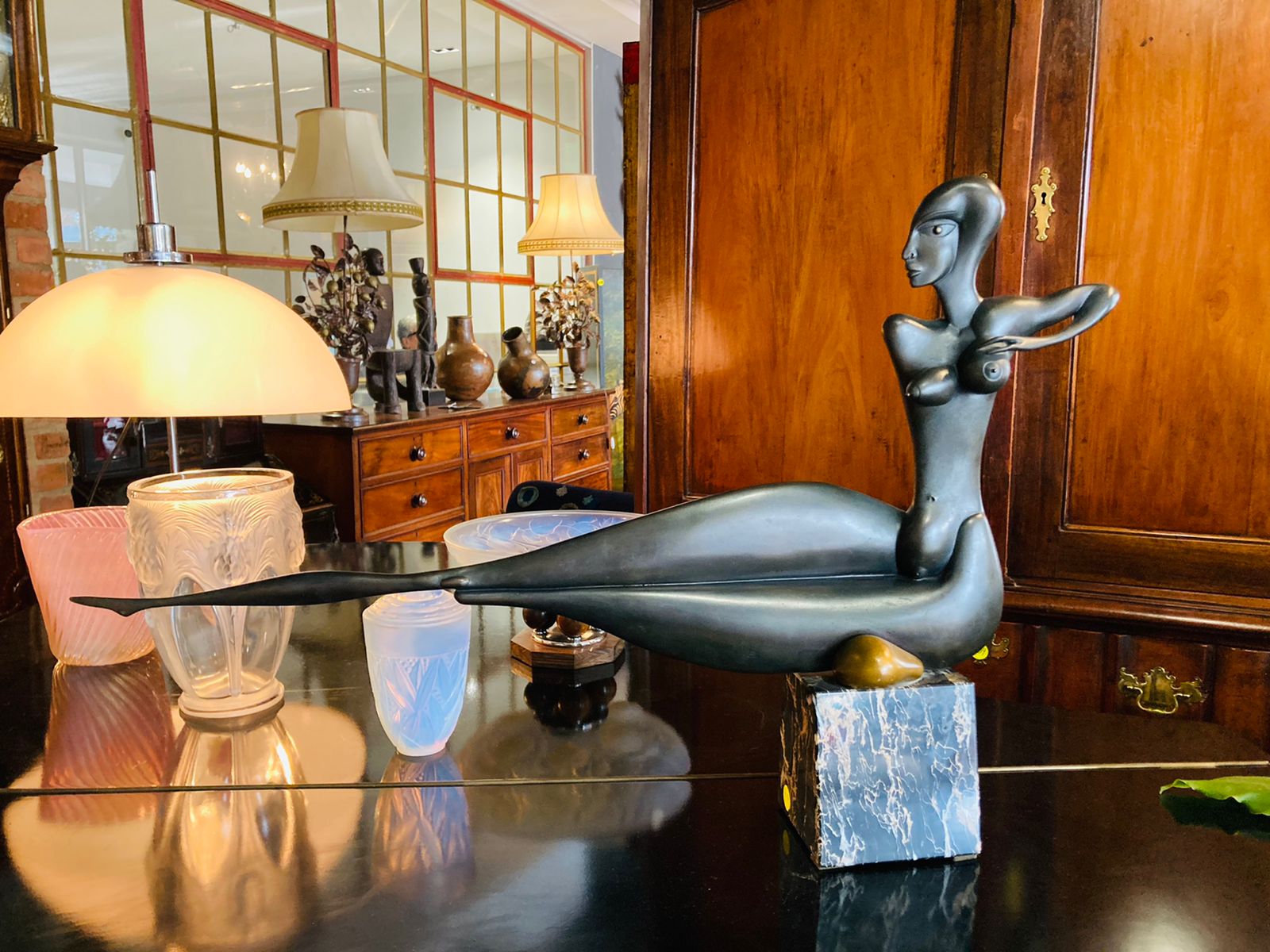 Russell Kaplan Auctioneers is shopping heaven for collectors with hundreds of items on auction, ranging from furniture to fashion, art, and antiques. The online auction is an enticing opportunity to pick up something unusual that you wouldn't ordinarily find elsewhere. You can view the items that are going under the hammer at the auction house showroom in the Bram Fischer Centre in Ferndale, Randburg. We highly recommend a visit. Click here for more information on viewing and bidding times. 
Wizards Vintage Winter Show 
For some fabulous winter shopping, you'll find an impressive collection of exhibitors at the wonderful Westcliff mansion home of Wizards Vintage who are hosting a pop-up winter sale from July 28 to 30, complete with a pop-up restaurant and boutique wine bar by Eighty8s. In addition to Wizards' fantastic selection of pre-loved designer fashion, there's also Memory & Luxury Teddy Bears, Lallä Saharäh exhibiting gorgeous kaftans, scents and candles, fashion from fellow vintage retailer Moonstruck Experience, AM Botanicals' plant-powered natural skincare and beaded accessories from Seringa Living Gallery. The pop-up is open Jul 28 and Jul 29 10:00-17:00, Sat Jul 30 09:00-15:00 at 48 The Valley Rd, Westcliff.
44 Stanley welcomes Jessica Jane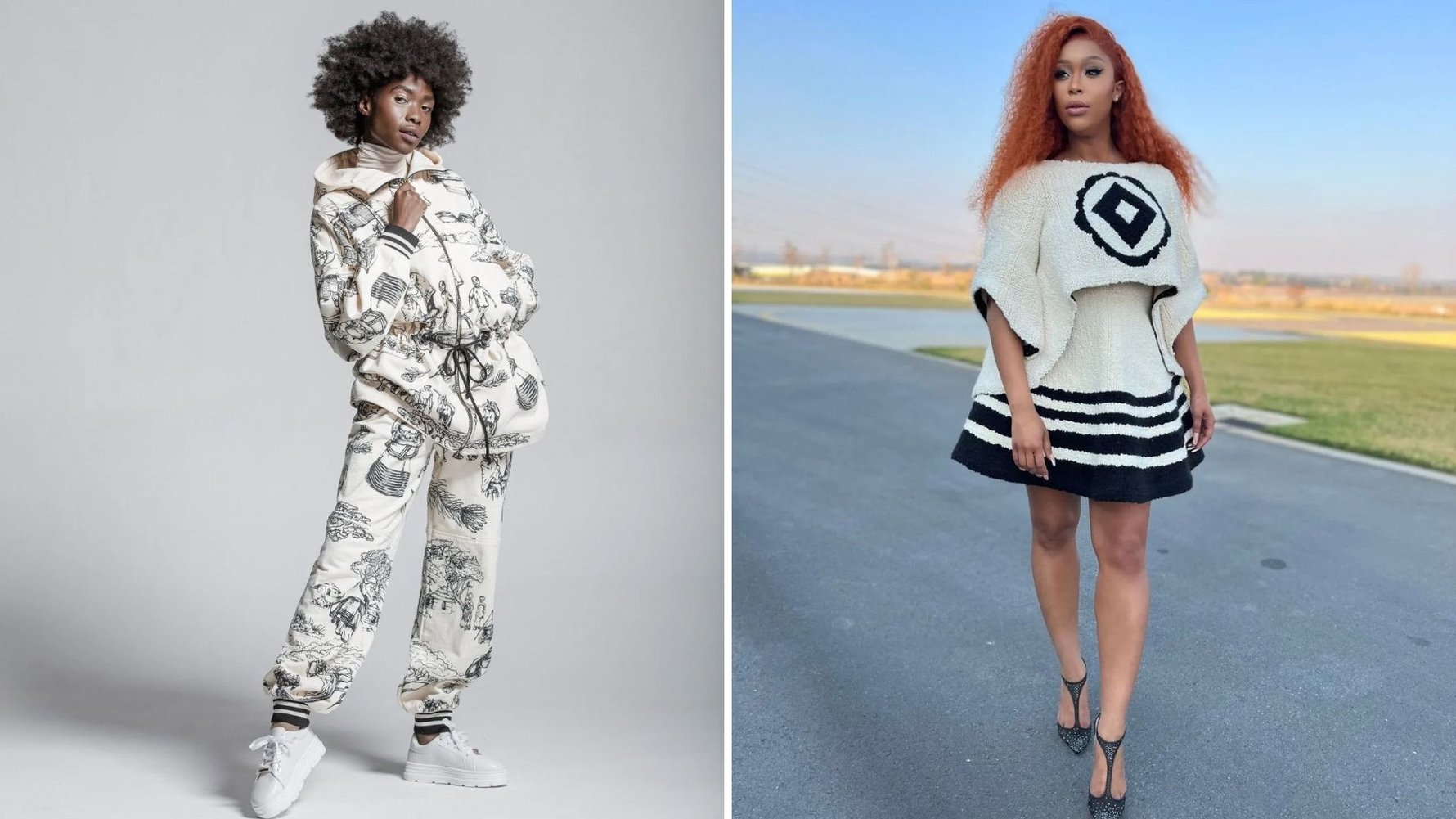 A new boutique
Jessica Jane
has joined the
44 Stanley community
. Feminine, confident and classy is how the label describes the clothing it designs that ranges from event wear and bridal gowns to tracksuits, dresses and so much more. You might have seen South African TV personality Minnie Dlamini snapped on social media wearing one of the pieces from the Noluthando Collection. Visit the store at 44 Stanley or shop the brand online.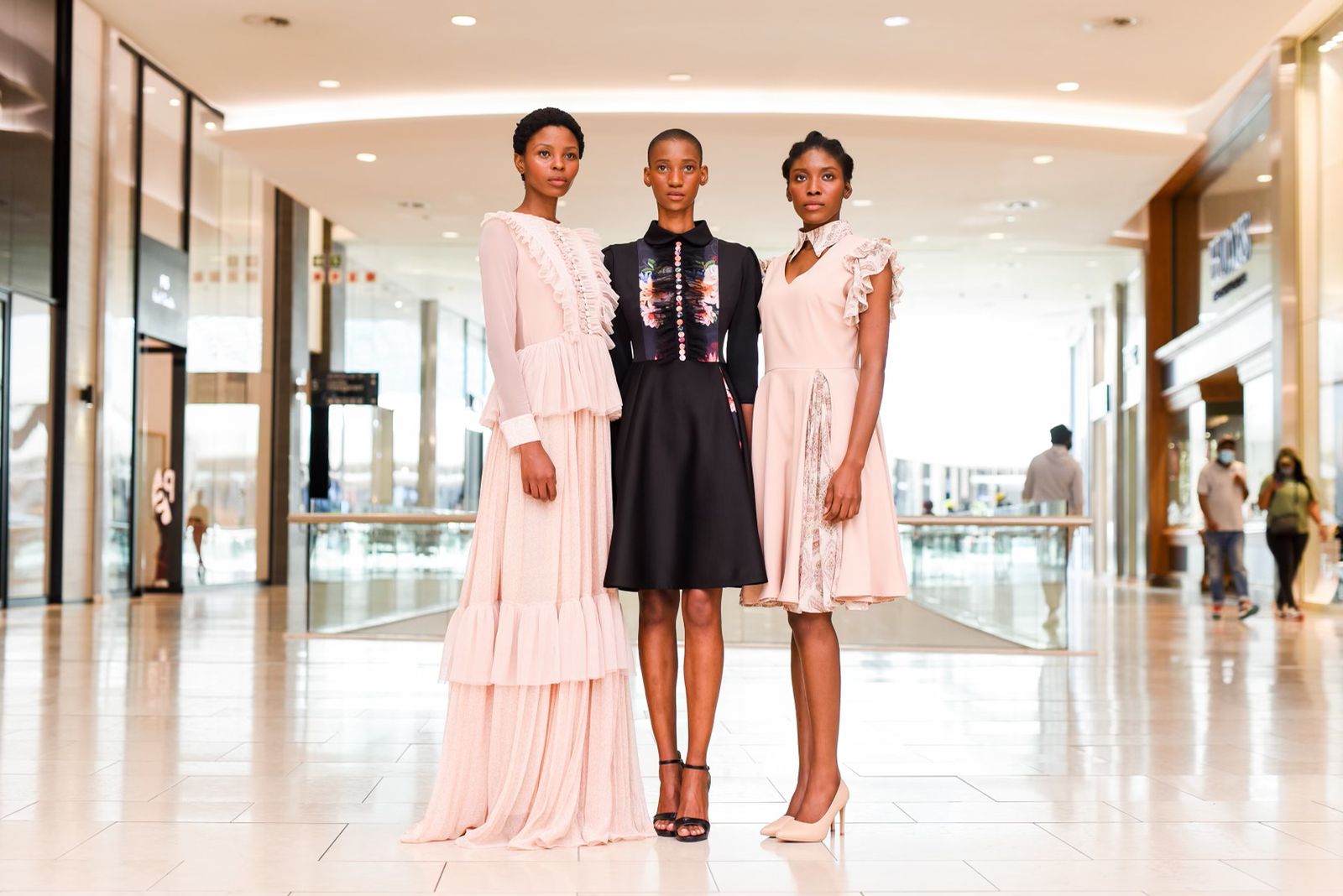 Mall of Africa in Waterfall is a must-visit retail therapy stop this weekend with a ton of discounted shopping events in store at its two-day Ultimate Shopping Weekend sale. Spruce up your home and wardrobe with some of the biggest deals of the year during the winter end-of-season sale – timed perfectly to coincide with payday. Stock up on beautiful, affordably priced clothing, footwear, and accessories from scores of leading fashion retailers, as well as the latest tech, home décor and so much more at hard to believe prices. And make sure to get there early to get your hands on the best deals. For easy parking – download the Admyt app and use the promo code MOA2022 (you'll get a month of free parking at Mall of Africa). The Ultimate Shopping Weekend Sale runs at Mall of Africa from Sat July 30 to Sun July 31.
Always Welcome presents The Future Heirlooms project
The home decor and furniture emporium Always Welcome introduces Future Heirlooms — a new design collaboration with American Hardwood Export Council and Houtlander. This project sees seven of South Africa's leading design makers including Kumsuka, Dokter and Misses, Joe Paine Studio, Kalki Ceramics, Masht Design Studio, Node, and the Urbanative, tasked with creating furniture that encapsulates the themes of sustainability, longevity, and quality with the American Hardwood Export Council (AHEC). Look out for these designs coming to life on the Always Welcome instagram page here.
Born In Soweto Crafted In Maboneng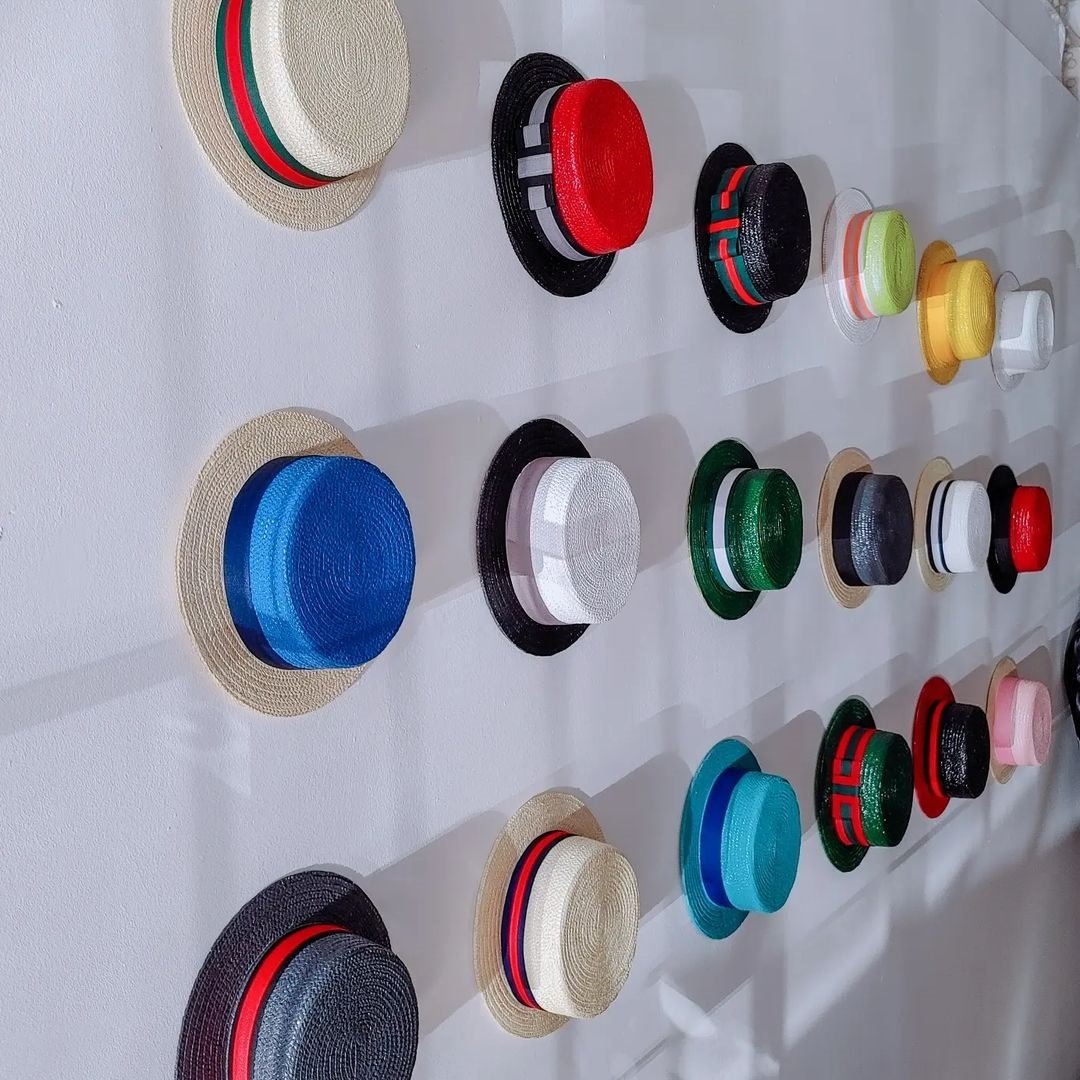 You might know the style gods from Project Inflamed by their tailor-made suits, basher hats, and the colourful GOAT sweaters from their store at Arts on Main in Maboneng. Born In Soweto Crafted In Maboneng is a story of how this brother duo have created a concept brand that has grown from selling beaded bracelets in 2014 with stalls at popular markets such as Fourways Farmers Market, and the former Neighbourgoods market before expanding their offering to clothing and accessories, and now a physical store in Maboneng. That is just a summary of their story. There's also networking events such as the Denim Obsessions and Suitable Sundays gatherings where fashionistas meet up and network. Pop by the store at 264 Fox Street at Arts on Main. 
I want that! What's on our shopping wishlist this month...
Who doesn't love browsing? We love local, and from fashion, to decor, gifts, and accessories there's always something to catch one's eye. Here are some things that grabbed our attention this month...
GREAT FOR GIFTS: Scents and sounds from Bed Bath Body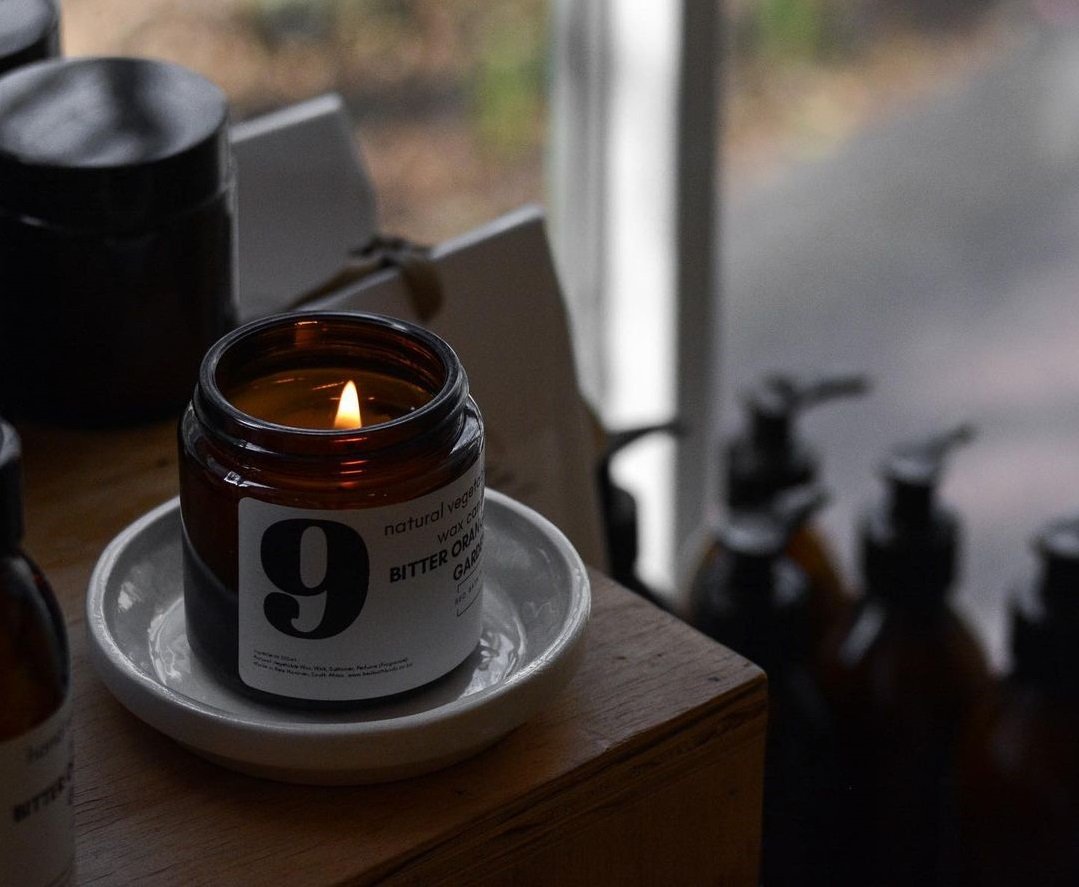 Bed Bath and Body is a boutique brand specialising in all-natural bodycare products such as soaps, bath crystals and body scrubs as well as the most heavenly-smelling candles and diffusers. Making their luxurious beautifully packaged scents an even better gift than they already were, Bed Bath and Body have now also created special playlists to accompany each of their unique scents. The perfect way to relax at home this winter. Visit their store at 44 Stanley or shop them online.
VINTAGE FINDS: Dresses from Reminiscene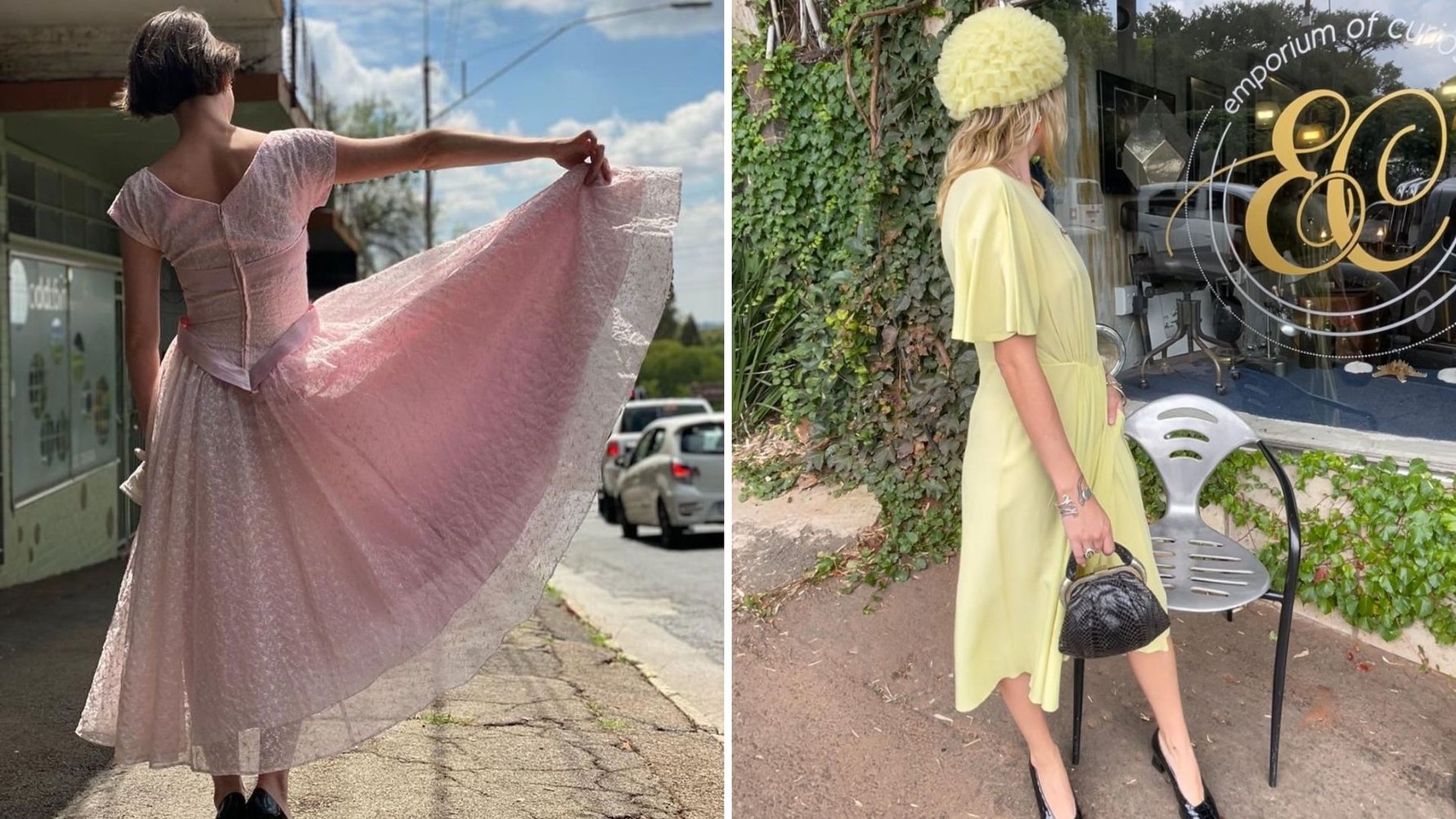 Full of character, Irish owner Rosemary, with her incredible eye for vintage finds, is an additional reason to visit Joburg's most authentic vintage clothing store, Reminiscene vintage. This is the real deal – not a collection of last week's unwanted fast fashion finds but collectable vintage clothing, jewellery, handbags, and other accessories. From 1920s pure silk embroidered nightwear to vivid 1970s kaftans, you'll find lots of covetable items at reasonable prices (considering the uniqueness of these finds). Find her boutique at Milpark Heights, cnr 7th Ave and 9th St (opposite Bamboo Centre), Melville
STYLE FILE: Bucket hat from Era By DJ Zinhle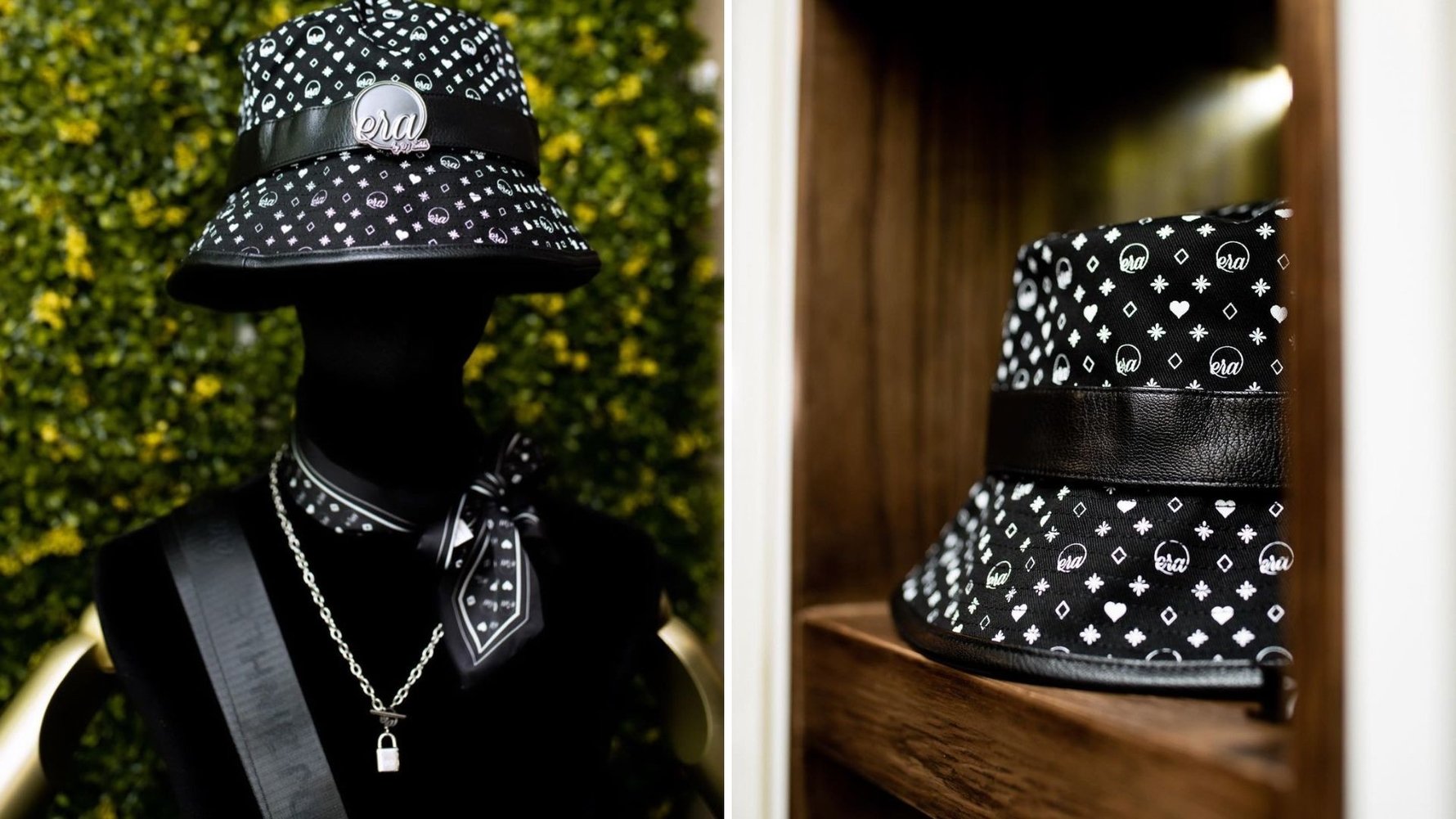 The bucket hat has evolved from a utility to protect yourself from the sun to a wardrobe essential. Easy to dress up or down – whether running errands in sweat pants or impressing with high-end street style, they are a stylish staple that deserves a space in every wardrobe. We love this version designed by local label at Era By Dj Zinhle.