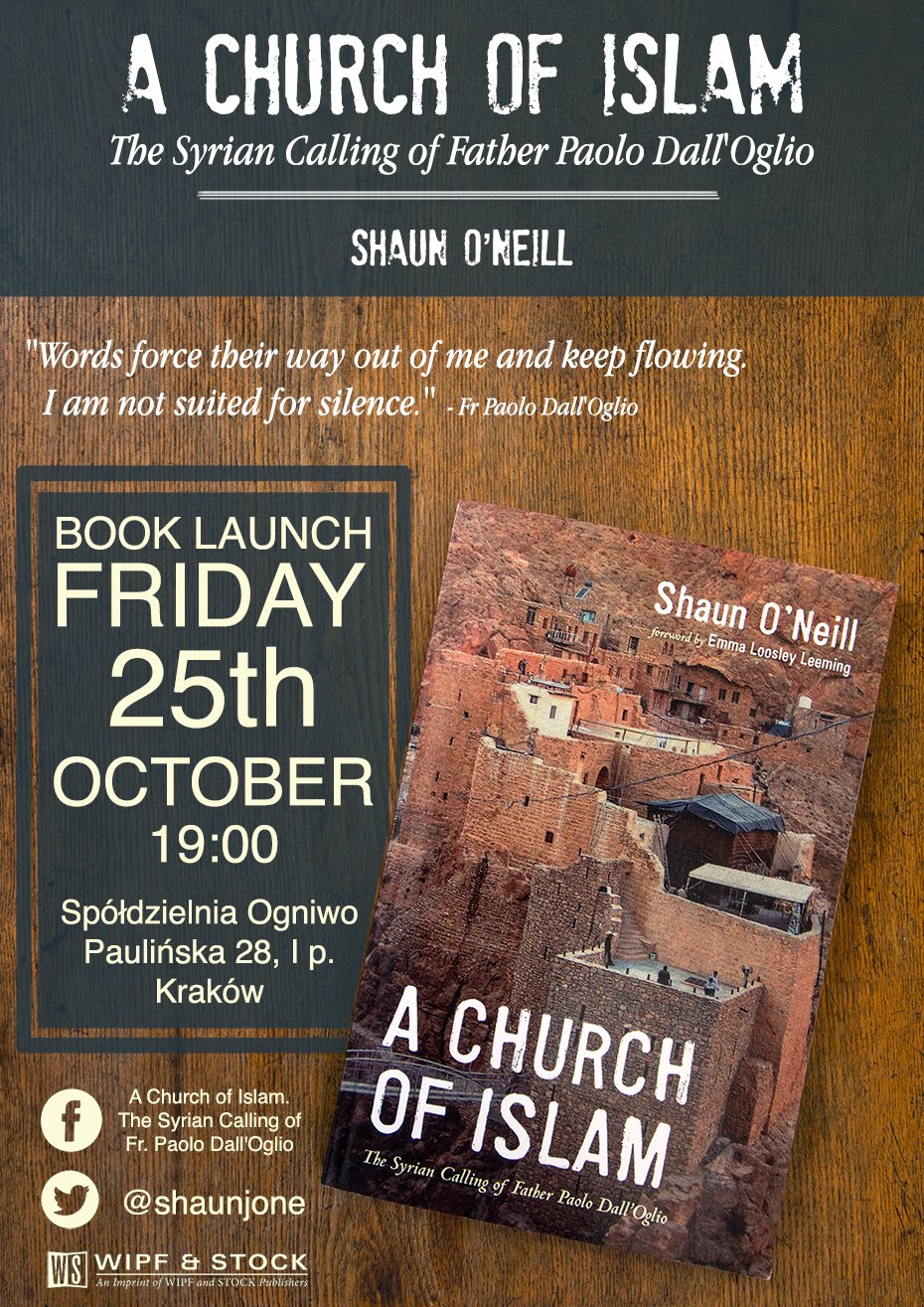 Join local author Shaun O'Neill in celebrating the publication of his new book, A Church of Islam: The Syrian Calling of Father Paolo Dall'Oglio. Events will include a photo slideshow of pictures from Iraq (2019) and Syria (2011), some Syrian music especially recorded for the evening, an interactive Question & Answer session, as well as a short reading from the book.

Synopsis: In the final decades of the last millennium, a Jesuit from Italy came across the ruins of an abandoned monastery in the Syrian Desert. It was to be the start of a forward-thinking Catholic religious community called Al-Khalil that would celebrate hospitality and friendship as its guiding pillars, bringing together Christians and Muslims from across the region during troubled times. Father
Paolo Dall'Oglio and the interfaith dialogue he promoted in the monastic outpost of Deir Mar Musa near Damascus would attract people from all walks of life. The outbreak of war in 2011, powerful governmental and religious opposition, and the mysterious disappearance of the politically outspoken Father Paolo may have curtailed his work, but the progressive community he left behind continues to touch the lives of people across religious divides—within and outside Syria.

In this pioneering work in English, part ethnographic study, part creative nonfiction narrative, Shaun O'Neill traces the life and legacy of the irrepressible Italian. He explores the importance of cross-religious
understanding and moral leadership in an increasingly polarized world driven by religious and political fanaticism. It is a celebration of religious diversity against the odds and a fascinating glimpse into the character of Al-Khalil's bombastic, larger-than-life leader—Father Paolo Dall'Oglio.