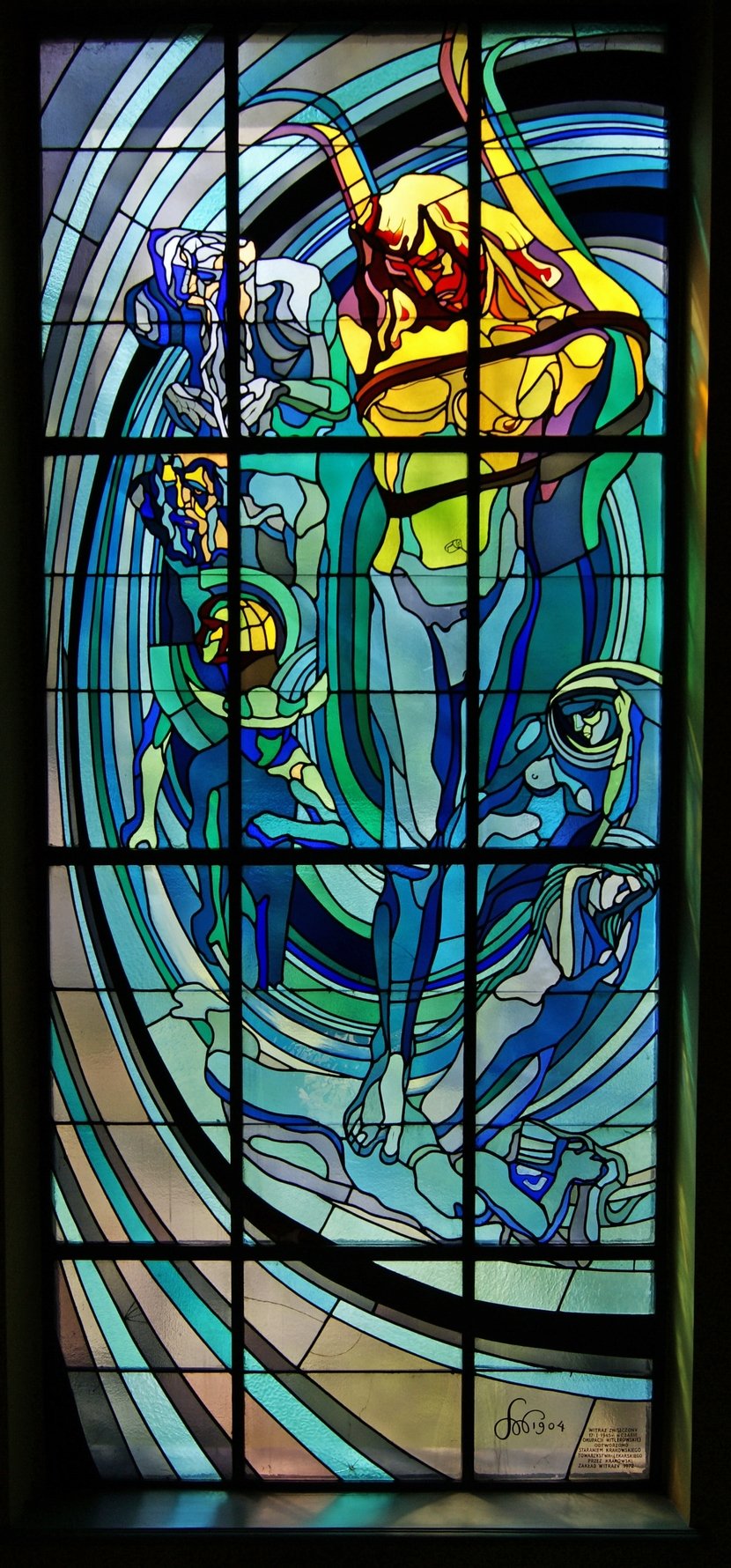 One of the city's best kept secrets, another large, magnificent window designed by Wyspiański lies hidden in the Kraków Medical Society House (Towarzystwo Lekarskie Krakowskie) on the corner of Kopernika and Radziwiłłowska streets, not far from the train station. Titled 'Apollo: the Copernican Solar System,' the window dates from 1904 and is among Wyspiański's most important and most impressive glass works. Actually a triptych comprised of three windows, the figure of Apollo can be seen in the largest, most central window, surrounded by several smaller figures. Wyspiański actually designed the entire stairwell, which includes wall frescos along the edge of the ceiling.

Though the building was never technially open to the general public, and the window cannot be seen from the outside, getting inside for a view was previously possible by chatting up the porter; following an ownership change, however, the building is now completely closed to tourists.

In 2018, the Kraków Stained Glass Museum created a copy of Wyspiański's Apollo window, which is presently on display as a temporary exhibit in the Stained Glass Museum, enhanced by a multimedia animation. We hope that it finds a permanent home for public view in the future.