Located on a large south-facing wall of Galeria Krakowska - and most easily seen from the car park on the roof of the train station complex - this mural was the winning entry of a contest that drew over 60 entries. A part of the 'Lem 2021' celebrations organised by Kraków Festival Office in honour of the 100th anniversary of the birth of famed local sci-fi writer Stanisław Lem, the mural was designed by Marcin Czaja - a graduate of the Kraków Academy of Fine Arts - and actually completed already in 2017.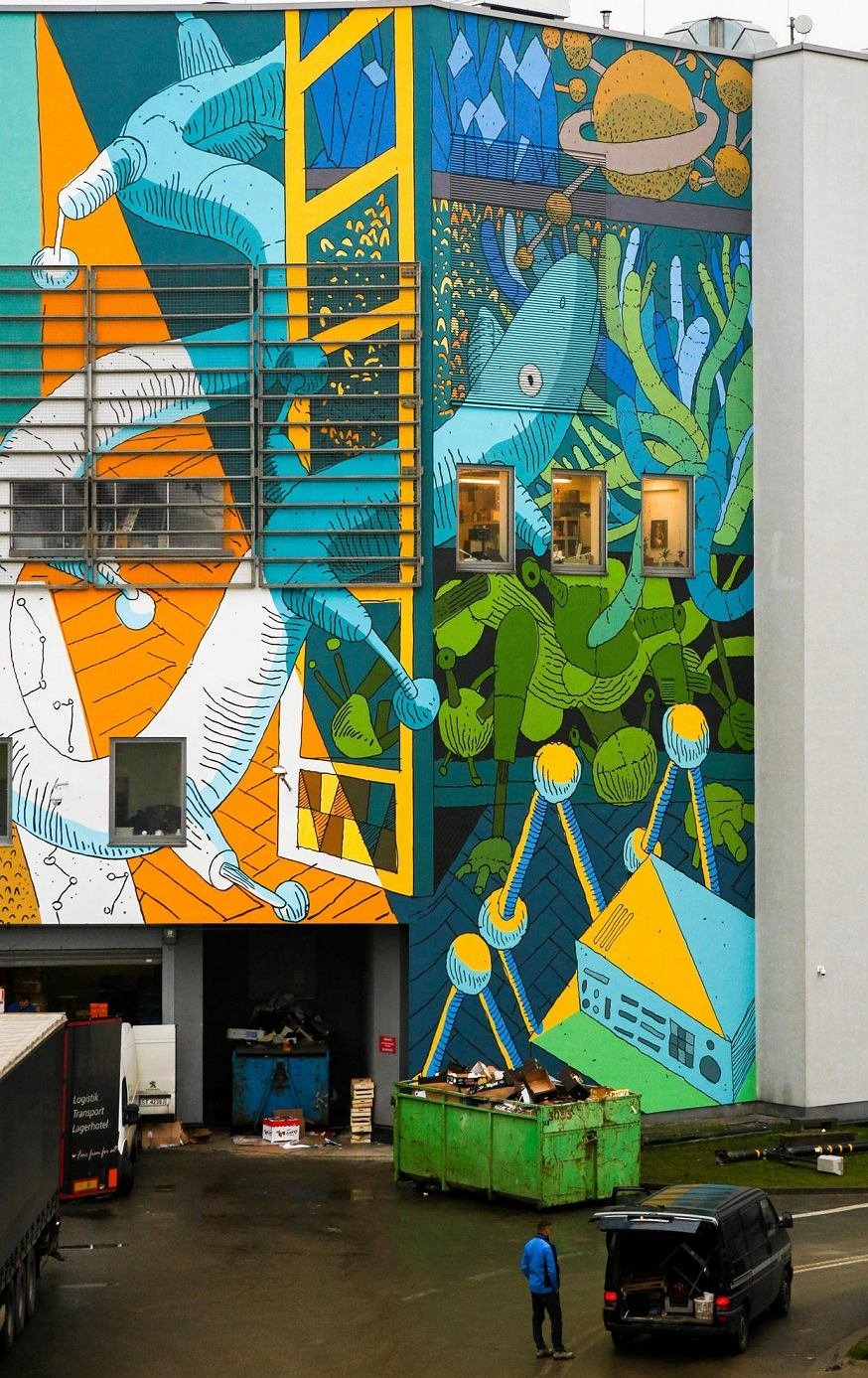 Incredibly colourful, the surreal mural includes various motifs inspired by the writings of Stanisław Lem, as well as the illustrative style of Daniel Mróz, who illustrated the first Polish editions of many of the Kraków futurologist's novels.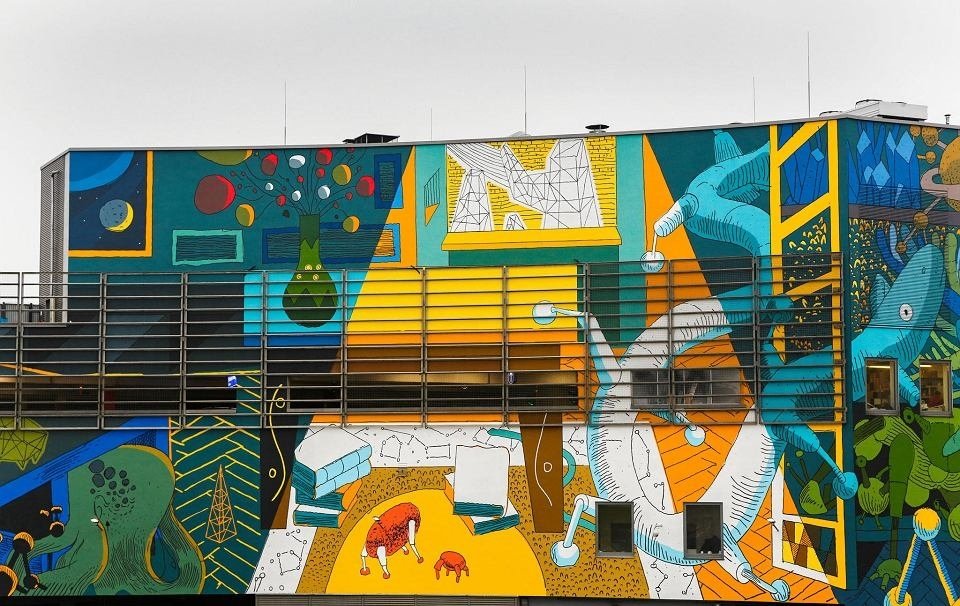 The mural is actually one of two at Galeria Krakowska, and one of at least three murals directly inspired by Stanisław Lem in Kraków.