If you have time for only one other stop after Ojców, make it this one. About 60km and an hour's drive from Kraków, Ogrodzieniec Castle offers some of the most stunning views in Jura; in fact, it was exactly here that Aleksander Janowski was inspired to found the Polish Tourism Association (PTTK) back in 1906. Perched atop the highest point in the Kraków-Częstochowa Upland chain at 504 metres, this legendary castle is surrounded by some of the most picturesque, imposing inselbergs in the area – an attraction in themselves, popular with rock climbers.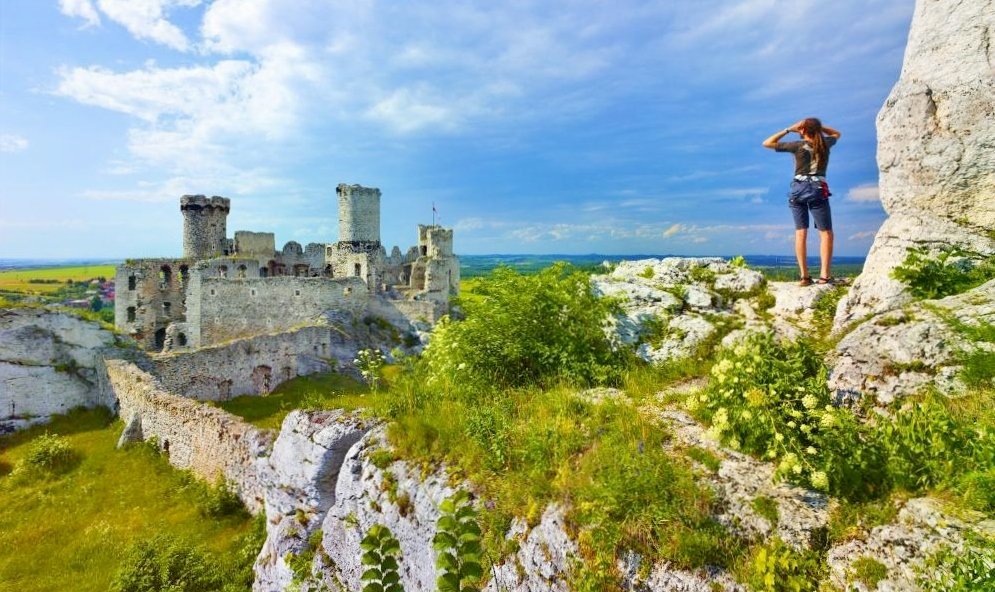 Ogrodzieniec Castle is actually located about 2km east of Ogrodzieniec in Podzamcze. Like the other Jura castles, Ogrodzieniec was built on the initiative of King Kazimierz in the 14th century before the Boner family (the same unfortunately surnamed clan of the 'palace' on Kraków's market square) enlarged and converted it into a Renaissance residence said to rival Wawel Castle beginning in 1532. Subsequently destroyed three times with the Swedes tallying two of the devastating tantrums, Ogrodzieniec fell into ruin and several of its once great walls were even razed in the 19th century to provide masonry for other building works.

Today Ogrodzieniec is a picturesque ruin eclipsing all others in the country and has been stabilised safely so that visitors can lose their orientation inside its maze of dead ends and dizzying vantage points – including two intact towers – over several levels. Admission is required and guests will find a tourist information office inside its walled courtyard just past the impressive gate. A seasonal cafe/bar in one cellar, as well as a touristy torture chamber and medieval kitsch merchants do little to detract from the charm of this imposing site, one of PL's most treasured. Tourist interest in the site has increased recently after the castle was used as a shooting location and shown in the Netflix series, The Witcher, released in December 2019 and based on the book series by Polish writer Andrzej Sapkowski. Check out the castle's calendar of events online, which often includes Medieval folk dancing, knights clobbering each other to impress the crowds during tournaments, and ghostly night tours of the castle.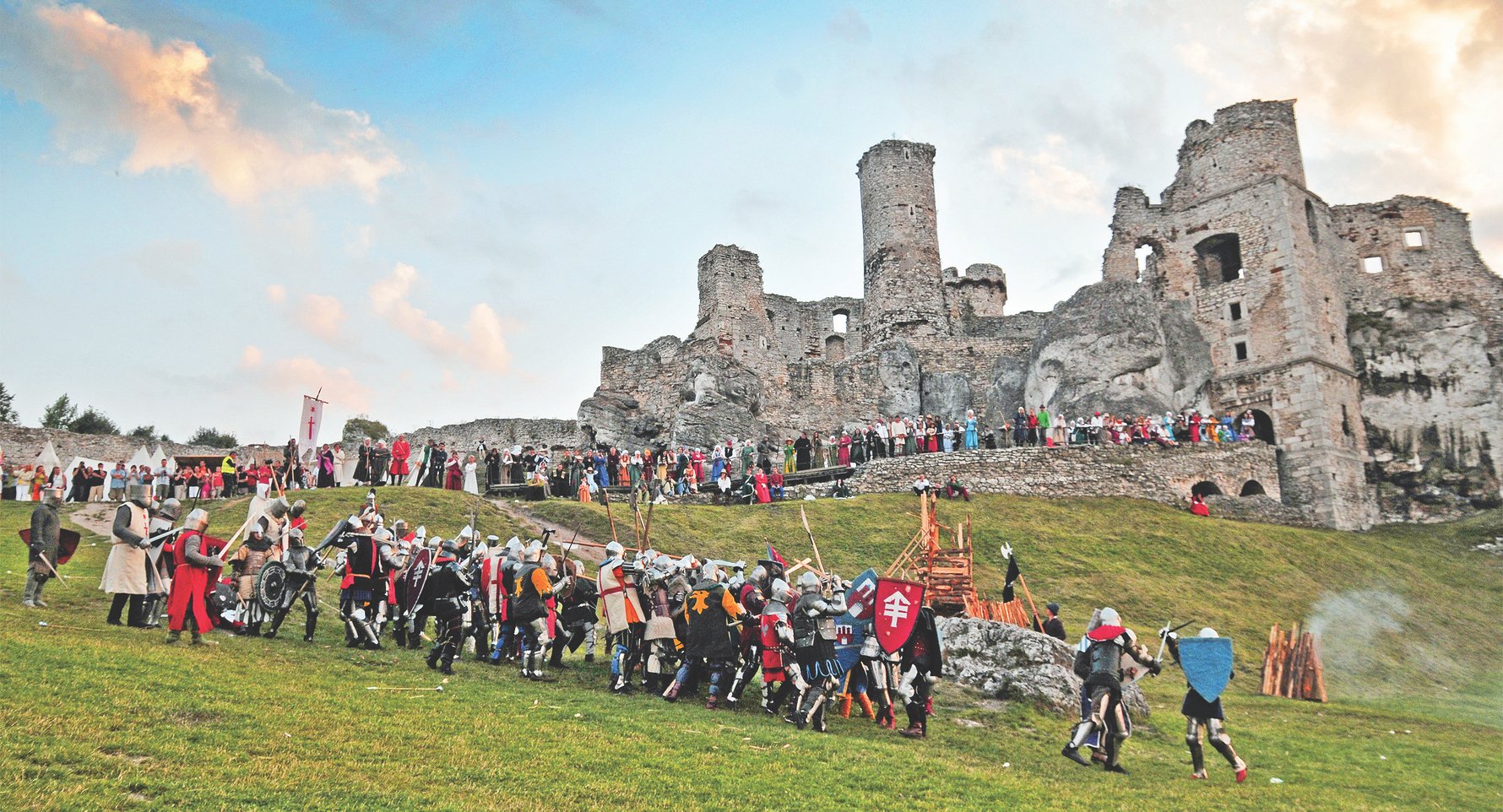 In addition to a seasonal ropes park just outside the castle gates, visitors can also check out Birów Stronghold on the adjacent hill, about a 20min walk from the castle (1.5km away, you can also drive straight to it). This reconstructed wooden hill fortress on the actual site of a Slavic settlement, shows what such a fortified stronghold would have looked like in the 13th century, and includes a small archaeological museum. A common destination for school groups, the stronghold frequently hosts medieval-themed events and is often posted with historical re-enactors. There is also a cave you can explore for free at the bottom of the hill. Admission to the fort (7/5zł) is required and a special 27/19zł ticket can be bought for both the castle and the fort.