We've known you for more than a decade, but can you briefly explain your background for our readers?
I was born in Ljubljana to Indian parents. My father came to Slovenia through a Non-Aligned student scholarship in 1960 to attend University of Ljubljana. My mother came in 1970 after their arranged marriage in India. My father returned to India in 1983 but my mother and I stayed, and made a life for ourselves here in Ljubljana. Later on, I decided to broaden my horizons and education across the ocean so I moved to California in the United States to attend San Jose State University, where I graduated in Public Relations and Marketing. I returned to Ljubljana in 2001 and started working at the Chamber of Commerce of Slovenia and later on at the National Health Institute in PR.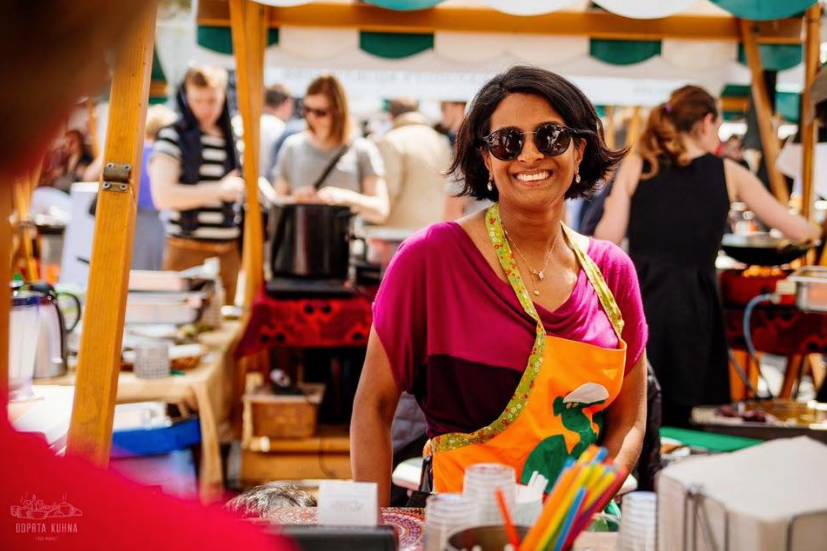 Why did you decide to open the first Indian restaurant in Ljubljana?
While growing up I would listen to my parents talk about opening an Indian restaurant. My mother is a very good cook and she used to make Indian snacks for various events in the 1970s and 1980s in Slovenia. While my parents never got around to opening an Indian restaurant, the opportunity arose in 2006 when my ex boss didn't get another term at the National Health Institute and I fell in love with the arches and spaces at Breg 8 where the restaurant is located.
And how'd you decide on 'Namaste'?
I didn't want the restaurant to be named after any famous Indian monument; I was looking for something more meaningful, maybe spiritual. I am a dreamer and I get the best ideas while trying to get some sleep. So, the name 'Namaste' came to me in my dreams and I saw the design of the logo (the lady with a bindi on her forehead holding her hands). I found a bronze figurine at the Janpath Delhi market, which was the base for our designer to create the logo.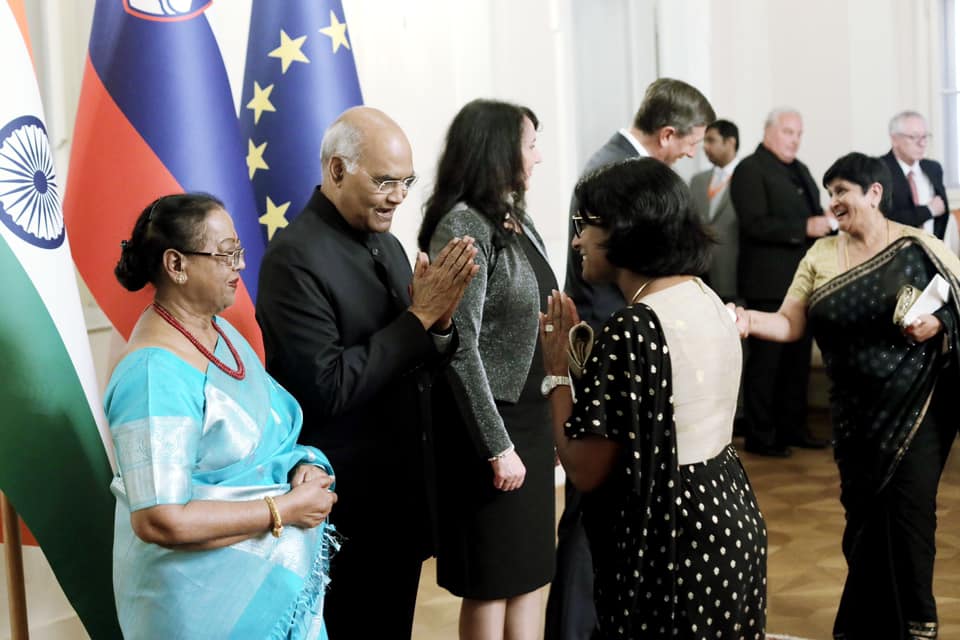 You've been at the same location on Breg since you first opened. Has anything changed since then?
We have been at the same location for 14 years now, and I wouldn't even dream of moving elsewhere. I love this place, it gives me my daily energy. A few years after opening, we changed our colours to the current golden vanilla tones, and we change and update our menu annually.
Are you a chef yourself?
No. The joke in our family is that Nisha does not know how to cook. Well, I know how to prepare a few Slovene dishes but not Indian. My husband is a very good cook, so I let him control the kitchen.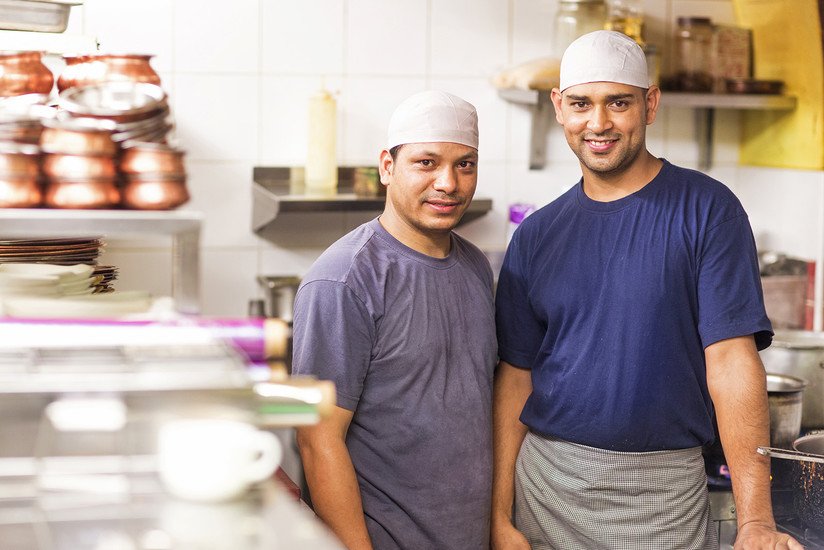 Who is in the kitchen at the restaurant then?
We have seven cooks from India. Our main chef joined the Namaste team in 2008, and last year decided that he would like to try serving our guests instead of cooking, so his younger brother took over his spot in the kitchen. 
What's your favourite dish?
My favourite dish is stuffed potatoes baked in the tandoori oven. It is quite a long process to prepare, so we don't actually serve it in the restaurant. And I only ask our chef Manoj to make it for me if the restaurant is not busy.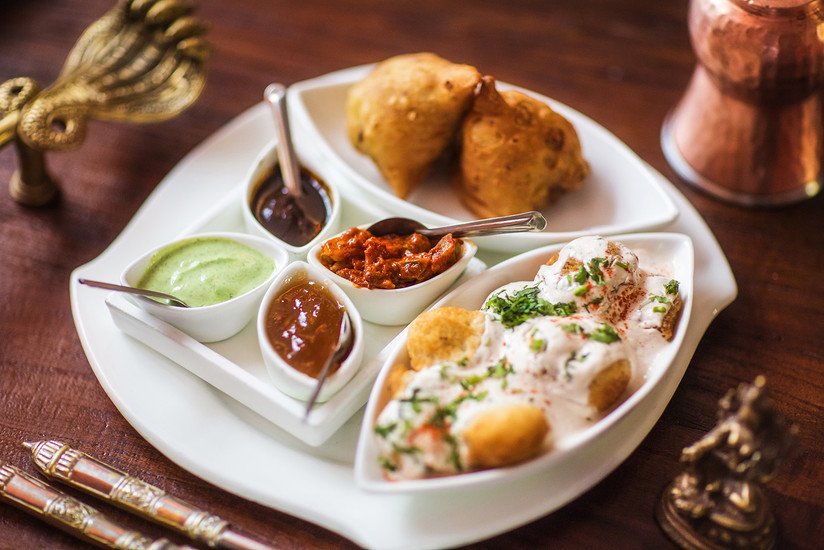 And what about one that we can regularly find on the menu?
Our best selling item is butter chicken, although my favourite is lasni tikka (chicken marinated in red chilli, garlic and yogurt) with jeera aloo (potatoes sautéed in oriental cumin seeds and turmeric) and cucumber raita (yogurt with cucumbers). 
Are there any issues with getting the proper ingredients needed for certain dishes?
We import our ingredients from India, and we do sometimes experience trouble at the customs. Sometimes, if we are out of stock, we have a wholesaler in Milan, Italy who supplies us with the ingredients. We get fresh green chillies and lady fingers from Vienna, where the Indian grocer receives a fresh supply every Thursday by air cargo.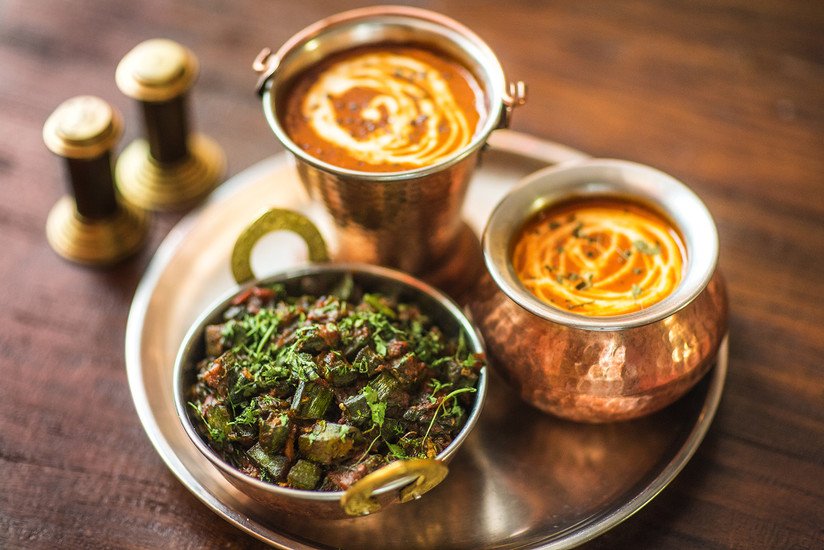 How is your Namaste Indian Express location on Trubarjeva different from the original?
The menu is limited and the portions are smaller. We also serve south Indian dishes, which are lactose- and gluten-free, and we also cater more to students.
Namaste's stand has also been a permanent and popular fixture at the weekly (Mar-Oct) Odprta Kuhna street food festival. What's on the menu there?
The menu at Odprta Kuhna has not changed for the entire seven seasons, because it was a hit from the very beginning and has remained so ever since. We serve wraps with tandoori chicken or paneer (Indian cottage cheese) with vegetables and spices, along with mango lassi and mango juice.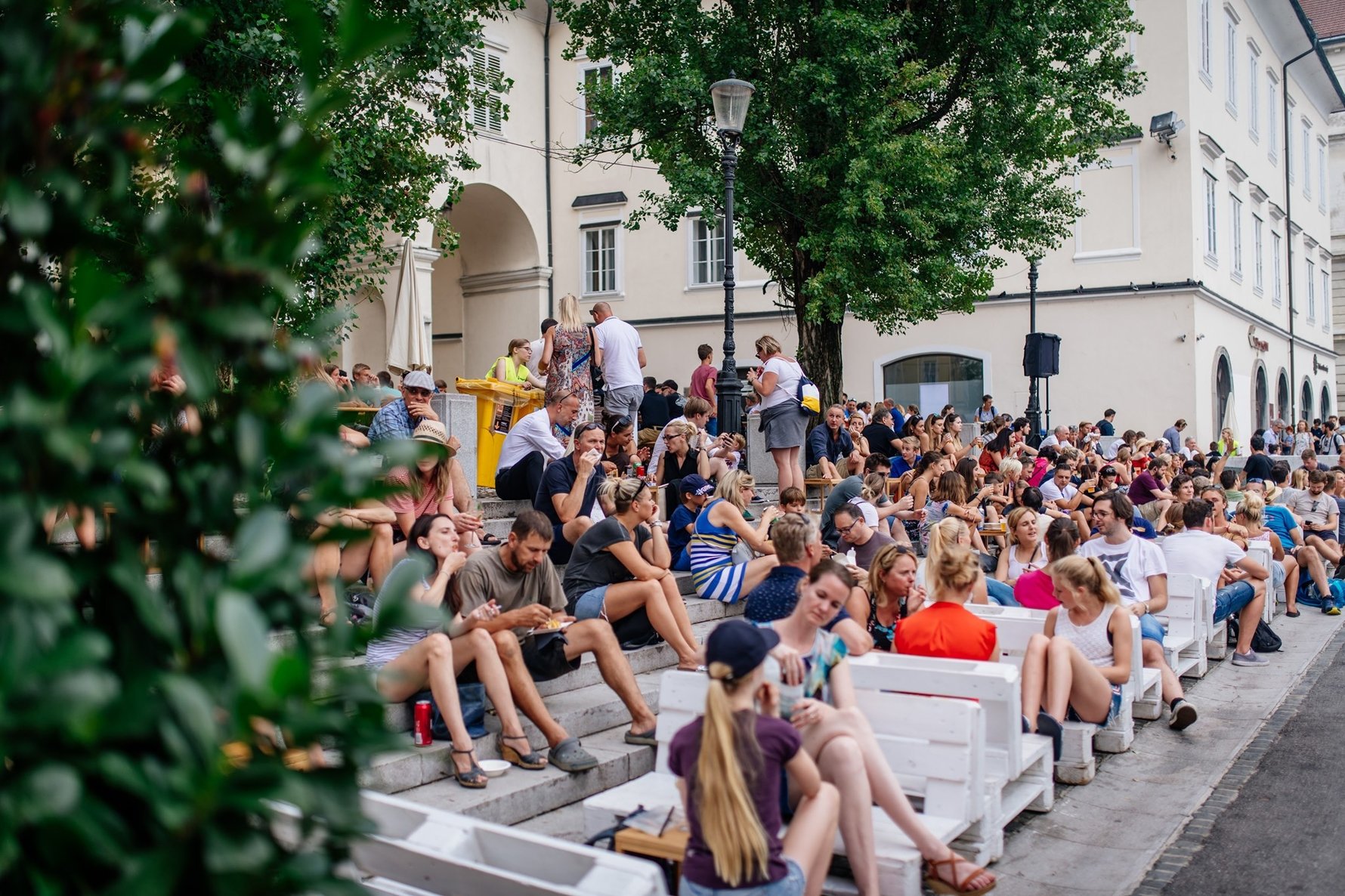 How has Ljubljana's culinary scene changed since you first opened?
Ljubljana has changed a lot. The culinary scene is very colourful today. When we first opened back in 2006, in terms of word cuisine, you could really only find Mexican, Japanese and Chinese food. More generally, the streets of the city centre have been completely redeveloped, the amount of tourists in the summers is crazy. The hustle and bustle of the city is becoming very metropolitan.
What's one insider tip about Ljubljana that our readers might be surprised to hear?
Although Ljubljana is becoming more metropolitan, it is still a very small cosy town to live in, with surrounding nature where people can relax and get some fresh air. Everything is "an hour's drive away", which is a beauty that I have not found in any other country.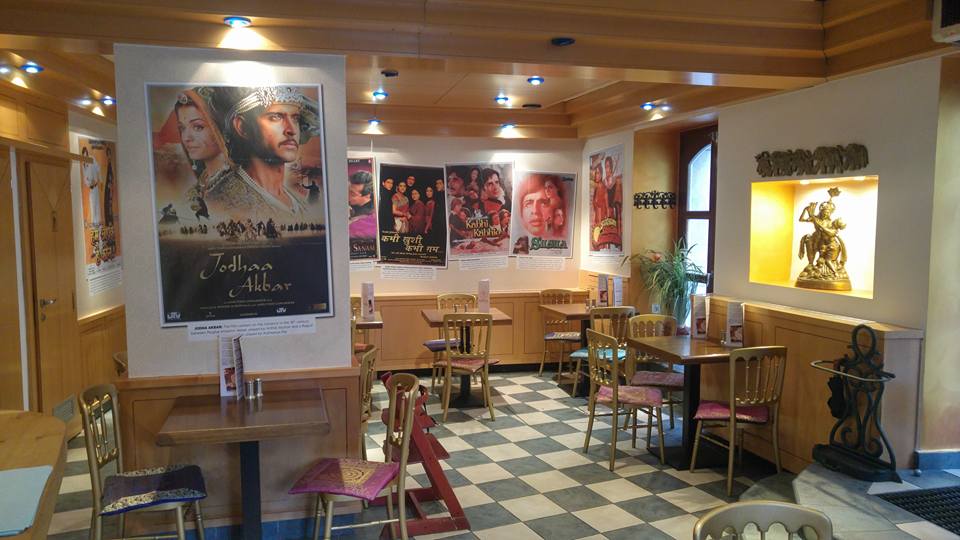 Three words that best describe Ljubljana are...
...petit, colourful and full-of-life.
What's the best thing about Ljubljana?
That it is my hometown and I wouldn't change it for the world...
What's your favourite part of your job?
When our guests come back to the restaurant and become our friends.