Best Vegan or Vegan Friendly Restaurants
From inventive dishes that redefine plant-based cuisine to cafes where cruelty-free options abound, the city caters to the growing wave of vegan enthusiasts. Explore the vibrant culinary scene where ethical eating meets culinary excellence, making Ljubljana a haven for those embracing the delicious world of vegan delights. Here's our nominees for this category: After a night out in Ljubljana you may wonder how the locals keep so trim and seem to shake off hangovers. Our own secret: healthy eating and smiles, both of which are in abundance at Barbarella BTC Bistro. Located in the BTC shopping district, this fine bistro has a full vegan menu with vegan lunches, sourdought pizzas, burgers, amazing dessert and more, along with smoothies, teas, coffees (milk on request), juices and beers. On special occasions (especially around holidays) they also organise fine dining dinner events. Read more...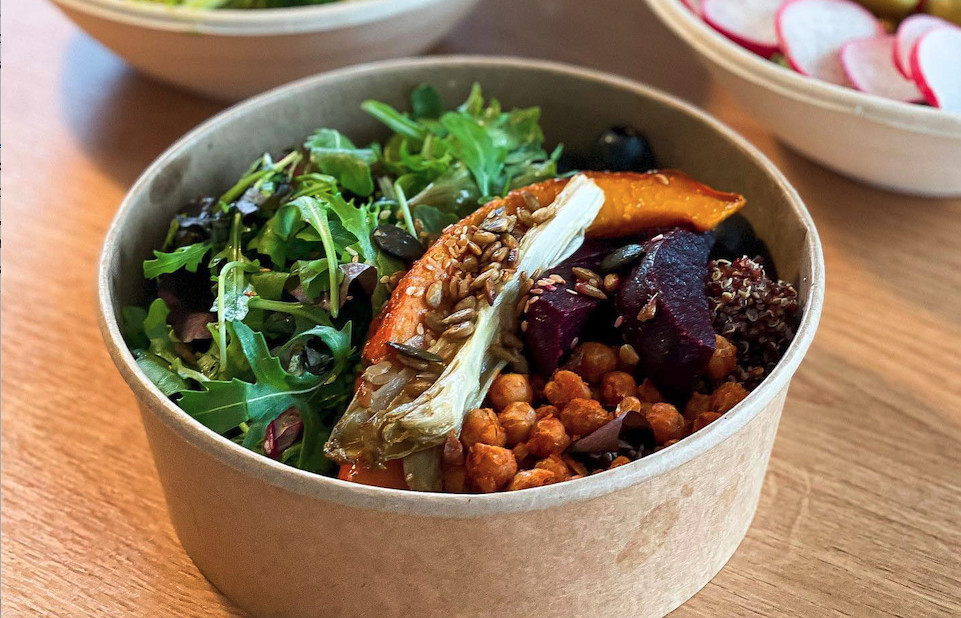 Tucked away in a quiet courtyard just around the corner from Prešeren Square, Gaudi&Naan is a modern bistro offering up innovative gourmet dishes, which just happen to be vegan. Don't let that last bit scare you away if you're a meat eater (like us), as the eclectic menu is an absolute delight for the tastebuds. The cosy, romantic interior and superb service also make it a great date night destination, while a selection of premium Slovenian wines and spirits rounds out the exceptional gastronomic experience. Read more...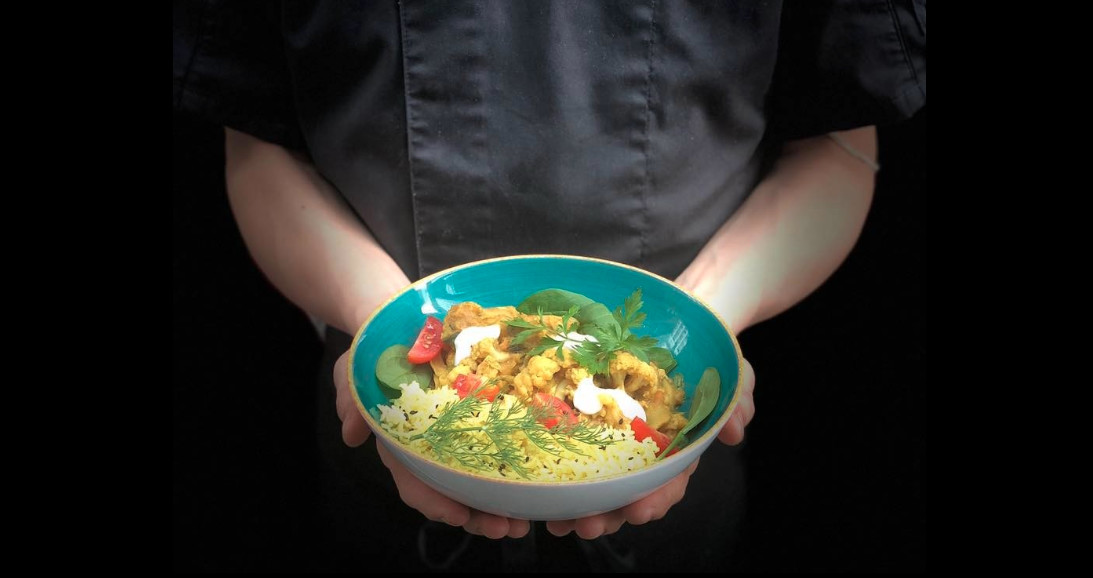 The name says it all, as all is indeed good at this vegetarian and vegan bistro - from snacks and mains to delectable desserts. Check their IG for weekly specials menus, and you'll also see a showcase of some of the most eye-catching dishes imaginable. These colourful masterpieces may not use ingredients that non-vegetarians or vegans might miss, but trust us when we say they lack nothing in flavour. Everything is as good as it looks, no better name for it! Read more...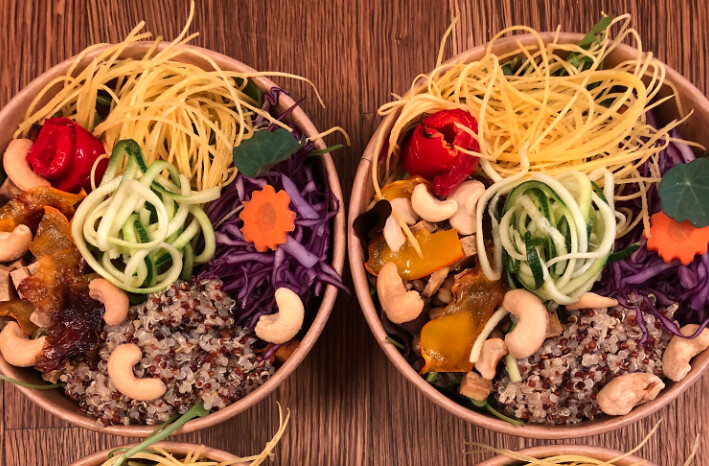 Located in the centre of town, Mandala offers a superb and tasty menu of 100% vegan delights. All dishes are bursting with flavour and the care that has gone into creating them is at the very heart of each one. You won't find any unnecessary additives here just high quality ingredients that are cooked to perfection. When food tastes this good, it's easy to eat healthily and even non-vegans will have no need for complaints when dining here. If you're curious to learn how to prepare such wonderful cuisine at home, then you're in luck because they also run various cooking courses. Read more...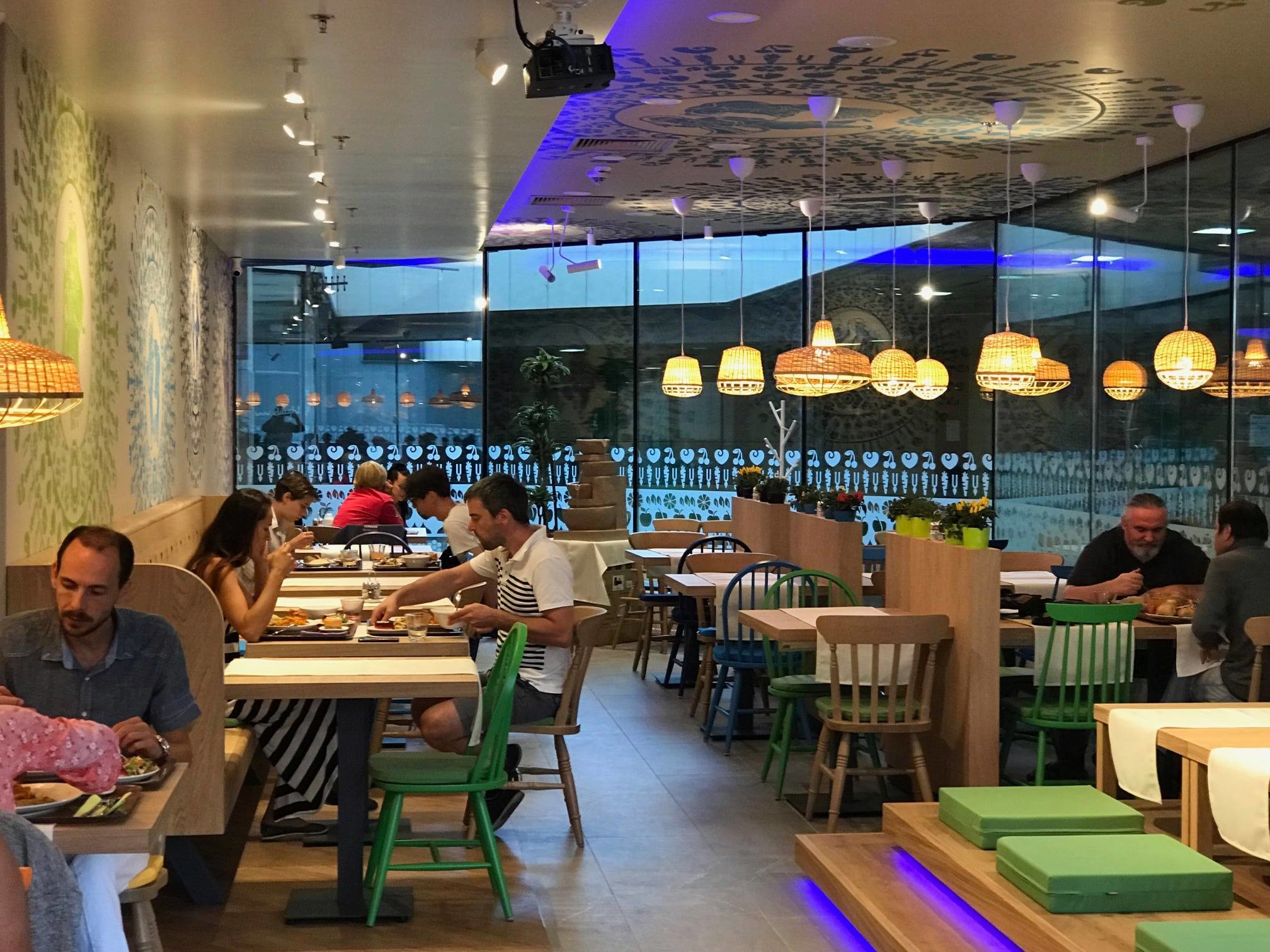 Adding a bit of variety to Ljubljana's most common fast food options of Turkish döner kebab, Balkan burek and Italian pizza, Fari's is the only Persian restaurant in town, and the first place we ever got the chance to try kuku sabzi (a vegetarian dish of parsley, coriander, shallots and other spices with egg) and kebab koobide (spiced, grilled minced-meat similar to Turkish şiş köfte), both of which are excellent. Other options include breaded chicken filet, falafel and a falafel burger, all of which can be ordered as a sandwich, plate or wrap, as well as several Persian side dishes and desserts. Read more...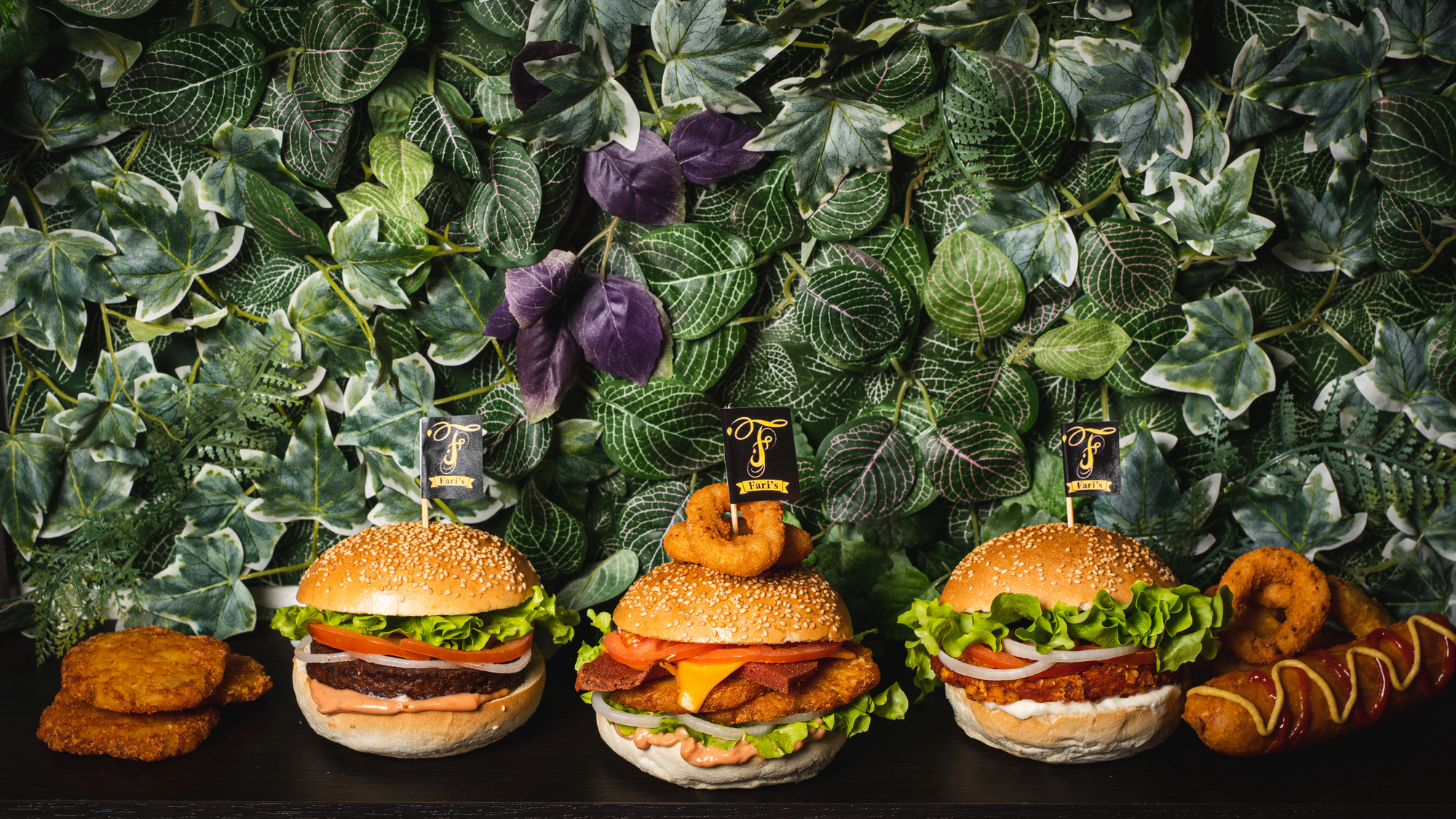 A Mecca for lovers of fresh, healthy, organic foods, Bazilika is located in a beautiful high-ceilinged space in the city centre opposite the Presidential Palace and just around the corner from the Academy of Fine Arts. While countless proprietors claim to use only fresh locally-sourced ingredients, Bazilika actually posts photos of daily visits to local farmers, markets and gardens to their social media pages, assuring patrons that the various sandwiches, sweet and savoury pies, salads, soups, smoothies and other vegetarian and vegan-friendly treats that they turn out are as authentic as they are delectable. Daily 3-course lunch specials are written on the roll of brown recycled paper behind the counter. Read more...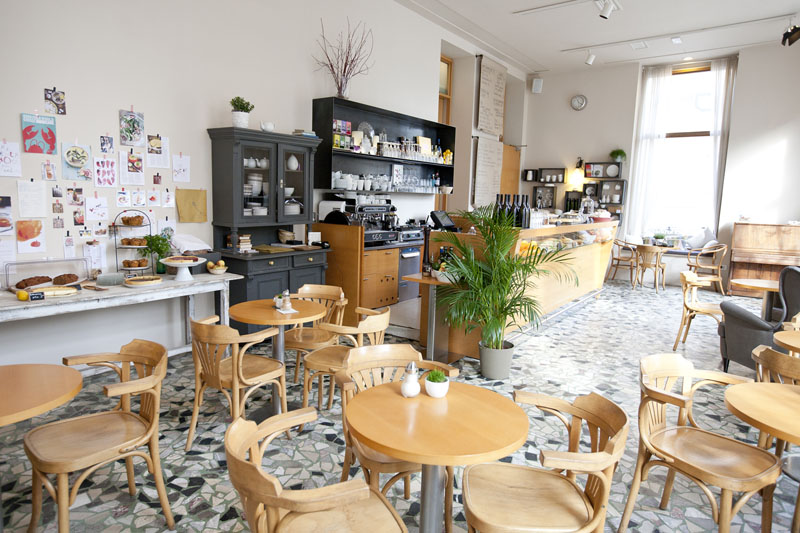 This hole in the wall take away joint, located smack in the centre of town on Prešeren square, has become an instant hit with locals chasing quick and healthy lunches and snacks. The brainchild of a popular Slovene food blogger and cook, Presnica specialises in fresh mostly vegan light meals - soups, salads and sandwiches. Yes, it's a healthy vego place folks with prices to match but the food is actually delicious as well as good for your body and the environment. Read more...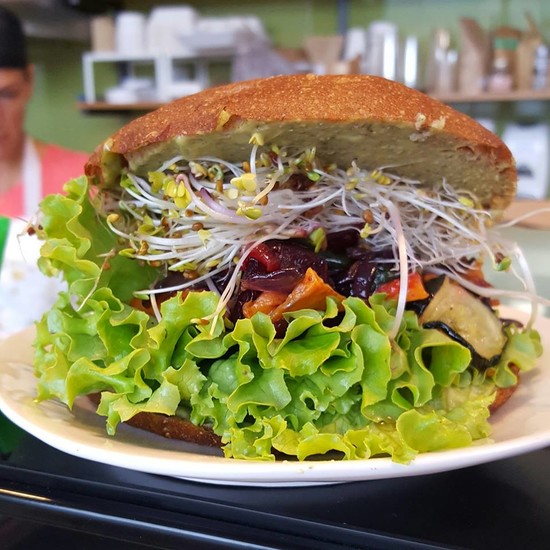 Voted by our readers as the best Slovenian restaurant in Ljubljana on multiple ocassions, Güjžina offers traditional cuisine from the region of Prekmurje, which is situated in the far northeastern corner of the country and heavily influenced by neighbouring Hungary, Austria and Croatia. One of the most typical dishes is the award-winning bograč, a thick meaty stew that comes served in a large copper kettle, while the multi-layered cake known as gibanica is easily the best in the city and an absolute must for dessert. Read more...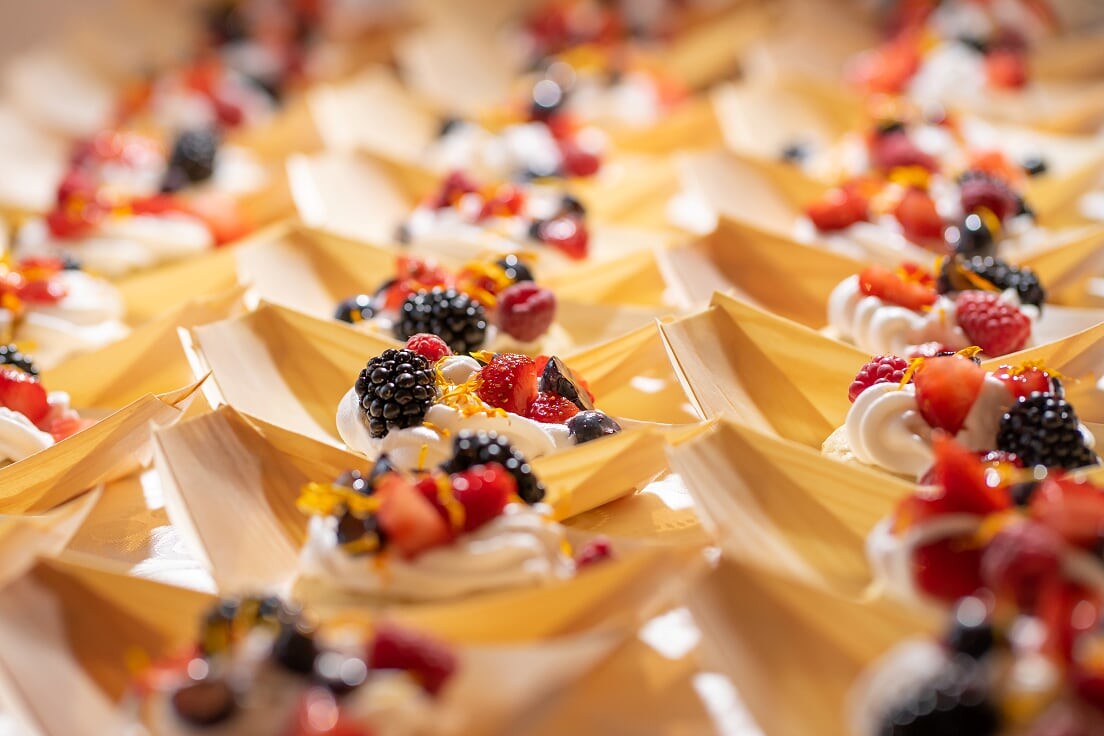 Indulge your senses at Ljubljana's Bistro Maha, a gastronomic oasis where every bite is a journey through culinary excellence. This bistro isn't just a dining spot; it's an artful fusion of flavours, where inventive dishes captivate and delight. From gourmet lunches to decadent desserts, each creation is a testament to the chef's passion for exquisite dining. In a harmonious setting of sophistication and warmth, it creates a welcoming space for culinary explorers. Read more...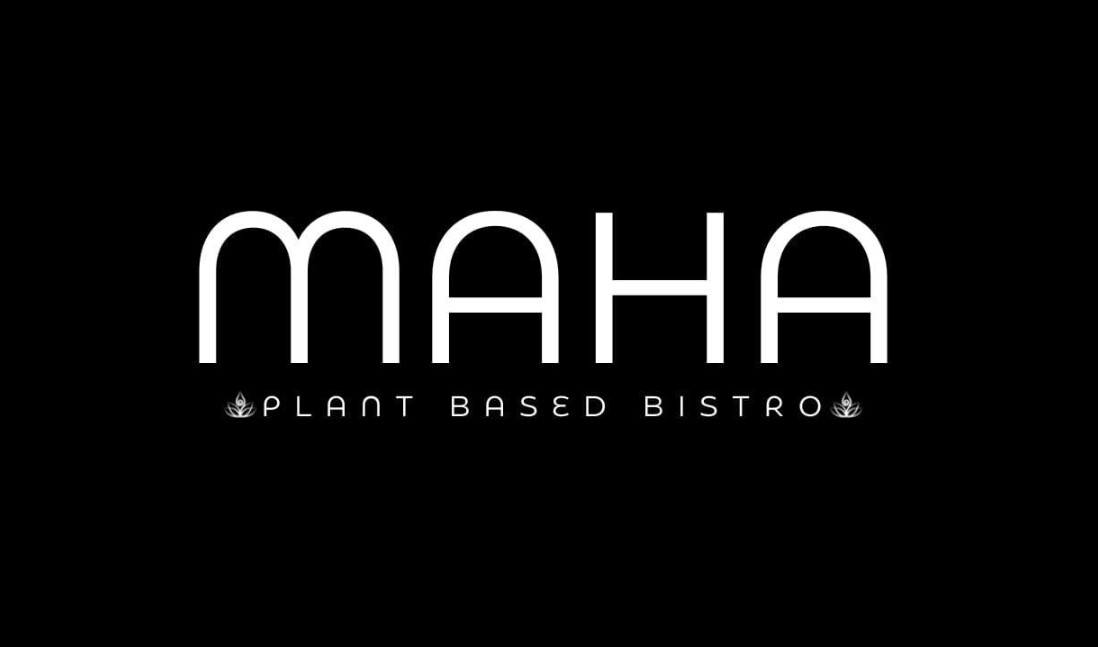 Discover the culinary magic of Vegashi Vegan Fusion in Ljubljana, where plant-based dining reaches new heights. This haven isn't just a restaurant; it's a symphony of inventive flavours that redefine vegan cuisine. From tantalising sushi rolls to indulgent desserts, each dish is a masterpiece. Vegashi crafts an experience where ethical eating meets gastronomic delight. Read more...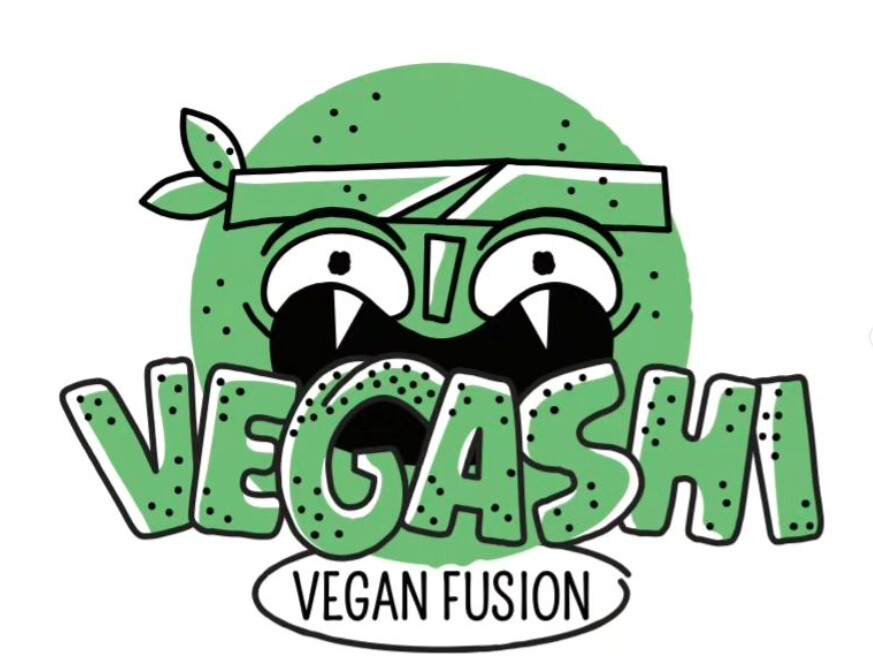 Click here to return to Best of 2024

Click here to see all of Best of Ljubljana 2023 winners for all categories