Update: As of 11 May, public transport has restarted and more restrictions due to the Coronavirus epidemic in Slovenia have been lifted. The ban on travelling between municipalities in Slovenia has been lifted and museums, galleries and libraries have been allowed to reopen starting 4 May. Some sport centres like Šport Ljubljana - Park Tivoli have restarted activities like renting out tennis courts, Ljubljana Zoo is again accepting visitors. Check out which bars and restaurants are open again!
Coronavirus in Ljubljana
Ljubljana, like many other IYP cities right now, is in the coronavirus club. The once tourist-filled streets of the romantic downtown of the Slovene capital, with its stone cobbled streets,
 unique shops, cafes, restaurants and hotels where in any normal course of events, people from all corners of the world would be enjoying the sun and conversation right now and joining its numerous events and Best of Spring activities are now empty. While it is still lovely to take a walk and admire its bridges and squares, splendid works by Plečnik and other notable architects, we don't recommend you to visit the top tourist attractions. Not yet.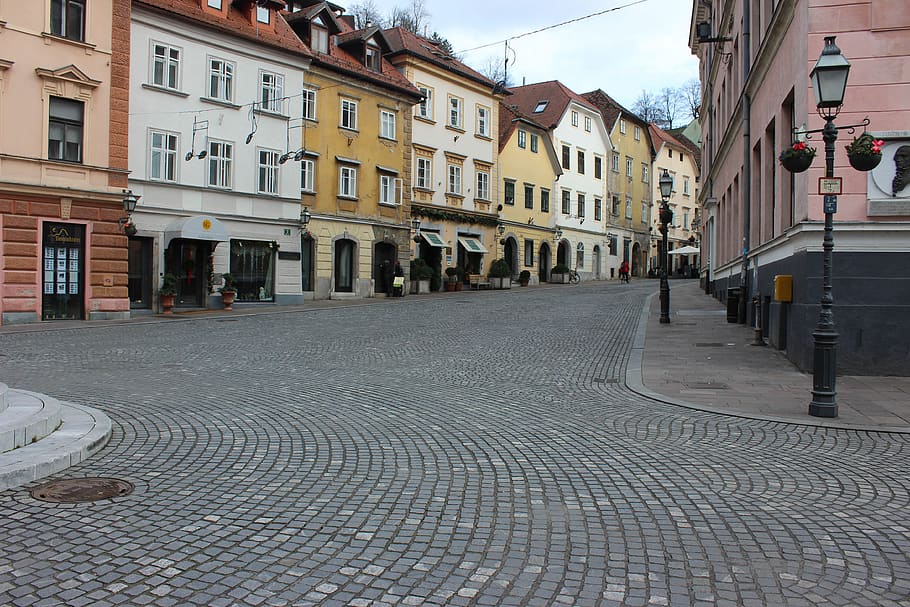 Keep to yourself, and to clear your head, pick a quiet time and visit one of the city's best parks. Support local businesses, order your food from your favourite restaurants, get your booze delivered to you, support a farmer or two that usually makes their living at the central market by ordering fresh produce. Stay informed about the situations of coronavirus in Slovenia, stay safe and entertained. Follow your favourite theatres and cultural institutions, catch your favourite artists perform live gigs, access movie archives, read books and comics, cook, sew masks, volunteer, visit virtual gallery and museum tours, take online sports and dance classes, brush up on your Slovene, read up on Slovenia, on Ljubljana and its history and basically, stay in touch with the pulse of the city. 

Ljubljana being voted for Best Municipality to be Quarantined In in our most serious Best of Slovenia 2020 (Limited by Coronavirus) competition is just another telltale sign of the comfort and energy of this vibrant little capital. In any event, thanks for reading, and if you've got any feedback, we'd love to hear your thoughts on Facebook, Instagram or old-fashioned email.

A free PDF download of our latest guide to Ljubljana can be found here.

Keep up to date with In Your Pocket. Subscribe now for our monthly newsletter: just send your name to slovenia@inyourpocket.com. Interested in advertising? Send us an email to ljubljana@inyourpocket.com.