It wasn't easy being in social distancing lockdown during the Coronavirus pandemic, so we all had to become a little crafty to stave off The Shining levels of cabin fever. Fortunately, unlike the residents of the Overlook Hotel, we have the internet, which can offer enough diversions to keep anyone sane, pandemic or no pandemic. Whatever you choose to do with the awe-inspiring expanse of the Internet is entirely up to you, of course: learn a programming language, learn a foreign language (like Polish), take an online educational course... we can all have the best intentions, but the reality is most of us will fall down a Youtube rabbit hole, giggle at memes, or simply binge watch films and TV series through online streaming services. It doesn't all have to be so aimless; you can still learn a bunch of interesting things, sometimes you just need a little encouragement...

If you've ever been to Poland, are currently living here, plan to visit, or simply have a fascination with its culture, you will be delighted to know that the Polish art scene is as strong as ever. Although the county's literary credentials sit quite high (there are plenty of fantastic Polish books to read), it's Polish cinema that is particularly well regarded internationally - just ask Martin Scorsese and David Lynch. Łódź is a bit of a cinematography Mecca, being dubbed 'Hollyłódź', to give it its Polish Tinseltown credentials. The Łódź Film School has produced directors like Andrzej Wajda, Roman Polański and Krzysztof Kieślowski (to name a few) who have made an undeniable impact on world cinema. Such top class has not only sealed Poland's cinematography credentials, but inspired many more Polish directors to continue making brilliant films known for their emotional and visual depth.

And we'll prove it. We've compiled a list which, in our opinion, shows some of the best of Polish cinema. Where possible, we've included films that are available to buy/watch with English subtitles. And thanks to the power of the interwebs, we've also included trailers and even full films which can be watched immediately. Happy quarantine!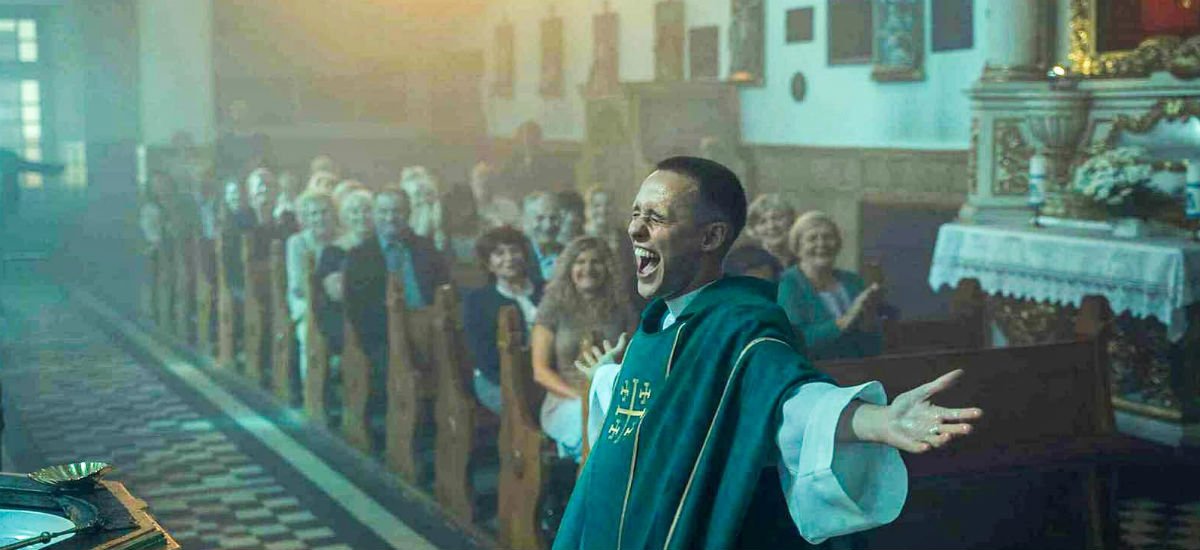 The 2019 film Corpus Christi (Boże Ciało) by Łódź-trained director Jan Komasa tells the story of a young convict, Daniel (Bartosz Bielenia), who dreams of becoming a priest - a goal which cannot be achieved due to his criminal past. Upon leaving the youth correctional facility to work in a mill in a small town, through a series of mishaps, he impersonates a priest and is accepted by his congregation. He soon discovers that he is not the only one with a dark secret, as the town has to face up to its own recent tragedy. Captivating viewing.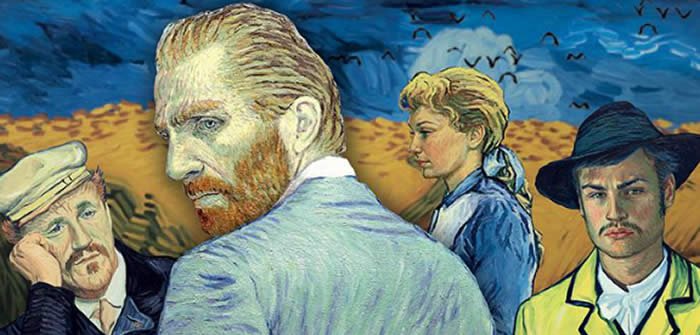 Well, we did say that Polish cinema is noted for its emotional and visual impact, and 2017's Loving Vincent takes the visuals up a notch. A Polish-UK co-production directed by Dorota Kobiela and Hugh Welchman, Loving Vincent revolves around the death of Dutch artist Vincent Van Gogh and the efforts of a postman's son, Armand Roulin (Douglas Booth), to deliver Van Gogh's last letter to his brother in Paris. The plot alone is captivating, but the novelty of the animation remains the focal point - each of the film's 65,000 frames were made by 125 artists using the same oil painting on canvas techniques employed by Van Gogh himself. The film proved a hit and won the Best Animated Feature Film at the 30th European Film Awards in Berlin and was also nominated for an Oscar in the category of Best Animated Feature at the 90th Academy Awards.

 
Ida
A powerful movie, filmed entirely in black and white, 2013's Ida, directed by Paweł Pawlikowski went on to become the first Polish film to ever win the Best Foreign Language Film at the Academy Awards (2015). The protagonist, Ida (Agata Trzebuchowska), is a young woman about to take her vows to become a Catholic nun in 1960s Poland. She was orphaned as a child during World War 2, but is informed that she has one remaining living relative, an aunt (Agata Kulesza-Figurska) who she must meet. She learns that her family was Jewish, and what follows for the pair is an eerie and sombre road trip to discover the fate of their family, and an identity crisis for Ida. Although the holocaust and the German occupation of Poland are never mentioned outright, they hang overhead like a dark cloud throughout the film.  

 
Cold War (Zimna Wojna)
Hot on the heels of his own Oscar success with Ida, director Paweł Pawlikowski's next offering was 2018's Cold War, a frustrating love story focusing on a mismatched pair who meet in the ruins of post-war Poland. The film is set during the Cold War era (the name's a bit of a giveaway), initially in the 1950s, and shows the ups and downs the couple face in their relationship, the twists of fate they encounter, and the struggles that the politics of the time impose on their lives. At the 2018 Cannes Film Festival, Pawlikowski won the Best Director Award for Cold War, which also earned him Academy Award nominations for Best Director and Best Foreign Language Film. At times this is as frustrating a viewing as the toxic relationship of the protagonists; it is, however, essential viewing. It'd be wise to follow Pawlikowski's career going forward, considering the acclaim his last two films have received.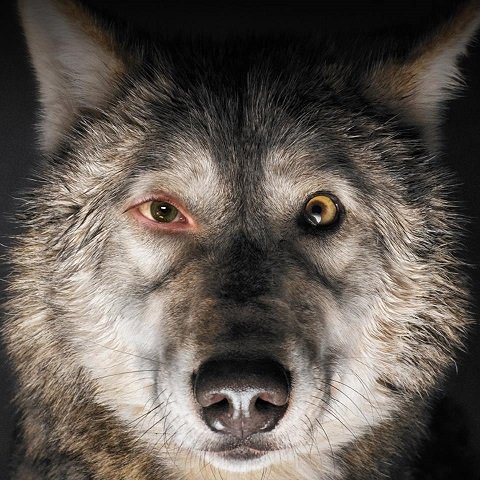 Agnieszka Holland's 2017 film Spoor is based on Nobel laureate Olga Tokarczuk's excellent 2009 novel Drive Your Plough Over the Bones of the Dead (a fabulous, fun and easy read - recommended!). The film has been described as an 'eco-mystic murder mystery' - if that wacky genre alone doesn't grab your interest, then the film's poster with a wolf with one human eye (above) surely will. Spoor tells the story of eccentric older woman, Janina Duszejko  (excellently played by Agnieszka Mandat-Grabka), who lives alone in a small rural mountain village on the Polish-Czech border and feels more affinity with animals than humans. A part-time English teacher and full-time amateur astrologist, Pani Duszejko deplores the local hunters who kill for sport and urges the police to stop them, who in turn seem to side with the hunters in viewing her as a nuisance. When the local authorities and hunters gradually begin to turn up dead, one by one, Pani Duszejko is convinced that it is the animals themselves enacting their murderous revenge. Could such a ridiculous theory be true?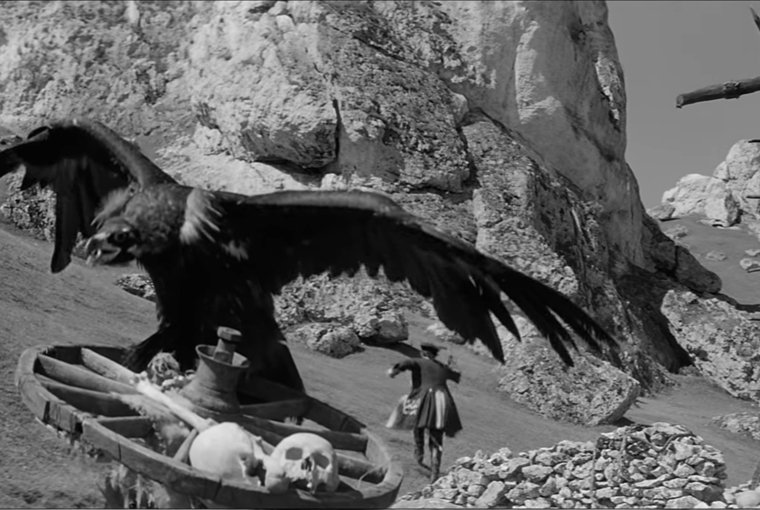 Directed by Wojciech Has, and released in 1965, the film is based on the famous book The Manuscript Found in Saragossa (published 1847) by Polish nobleman and explorer extraordinaire, Jan Potocki. Considered one of, if not the best film by Has, it is set during the Napoleonic campaign in Saragossa, and tells the story of two officers on opposing sides as they happen upon each other in a small tavern. They discover a manuscript, written years earlier, as it turns out, by the Spanish officer's grandfather, Alphonse Van Worden (played by Zbigniew Cybulski) who goes on a 2-month set of adventures, deviating from his intended journey to Madrid. The film depicts Van Worden as he encounters Arab Princesses, Cabbalists, bandits, hermits, and even the Spanish inquisition, to name a few. The narration jumps between time and space, from Mexico to Spain, from the times of Christ to modern day, almost like a fairytale, filled with supernatural occurrences and hallucinations. The film is a visual treat, and as obscure as it may seem, it has notable fans: Martin Scorsese, David Lynch and Francis Ford Coppola.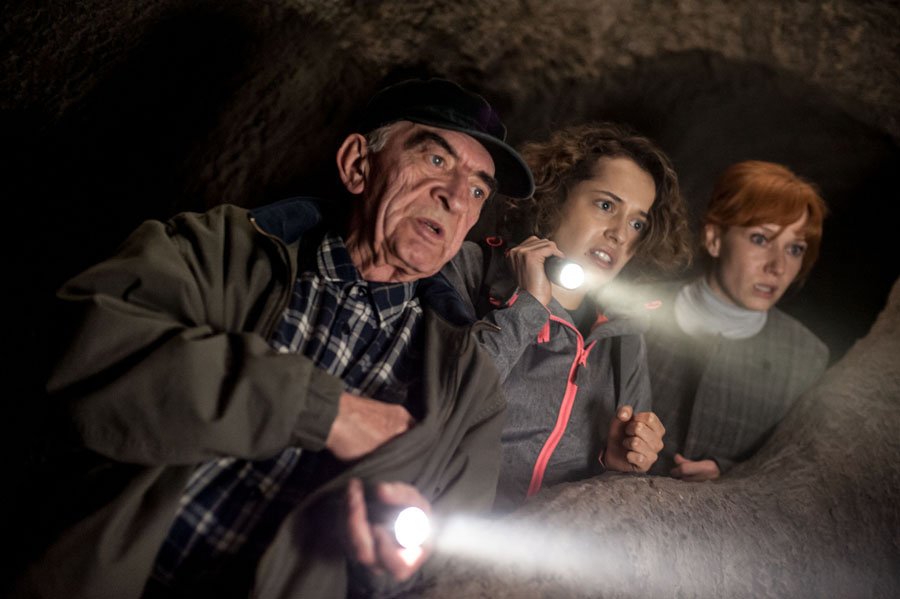 A Grain of Truth (2015), directed by Borys Lankosz, is an adaptation of the novel with the same title by Zygmunt Miłoszewski. We've been impressed with a whole host of recent thrillers made by Polish directors, and you may not have heard of it, but A Grain of Truth is just one of these films we watched by chance, only to discover a gem. It stars one of Poland's top actors, Robert Więckiewicz who plays a big city prosecutor, Teodor Szacki, who moves to the sleepy but picturesque town of Sandomierz following a divorce. The naked body of a woman is discovered in front of the town's synagogue; the body has been bled, and with a knife found nearby used for Jewish ritual slaughter of animals, the case takes a predictable anti-semitic twist with many townsfolk linking the crime to historical blood libel myths. Fortunately, Szacki, though acting aloof at times, is undoubtedly intelligent, and very capable of getting to the truth and finding the killer...
 
Day of the Whacko (Dzień Świra)
In our humble opinion, Polish comedy's heyday was during the Communist-era, though that's not to say there haven't been the odd gems made since then. Top of the list for us has to be Day of the Whacko (2002), directed by Marek Koterski and starring Marek Kondrat as divorcee Adaś Miauczyński, a frustrated Polish language teacher suffering from OCD. The film shows a typical day in the life of Adaś as he tries struggles as a writer and with his own compulsions, everyday routines, and everyone around him, i.e. the Polish public - all of which enrage him to the point of mental exhaustion. Although not intended as a comedy, the film's portrayal of everyday Polish life and national characteristics was an immediate success in Poland. For anyone new to living in the country, the film serves almost like a documentary to some of the more bizarre behaviours experienced and observed by expats in Poland. Douze points!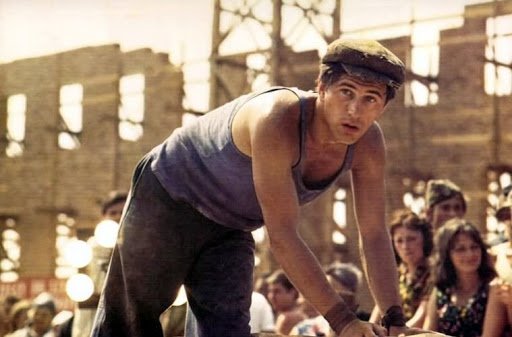 Another great from Polish Director Andrzej Wajda. Man of Marble (1977) follows film student Agnieszka (Krystyna Janda) as she makes her diploma film about fictional heroic Polish bricklayer Mateusz Birkut (Jerzy Radziwiłowicz) - the model socialist worker, who helped build Nowa Huta (the ideal Socialist city, now part of Kraków), and whose image was used to build propagandist statues of marble (hence the title). The film shows Agnieszka's efforts to track him down, his life and whereabouts over the last 20 years being a bit of a mystery. As she begins to dig further, the authorities try to do everything to prevent her from completing her film, feeling she is prying too much into very recent history. Man of Marble ultimately shows the thaw of Stalinism in the 1950s, the move to authoritarianism and the events leading up to the Solidarity movement. A great piece of fiction based around real historical events.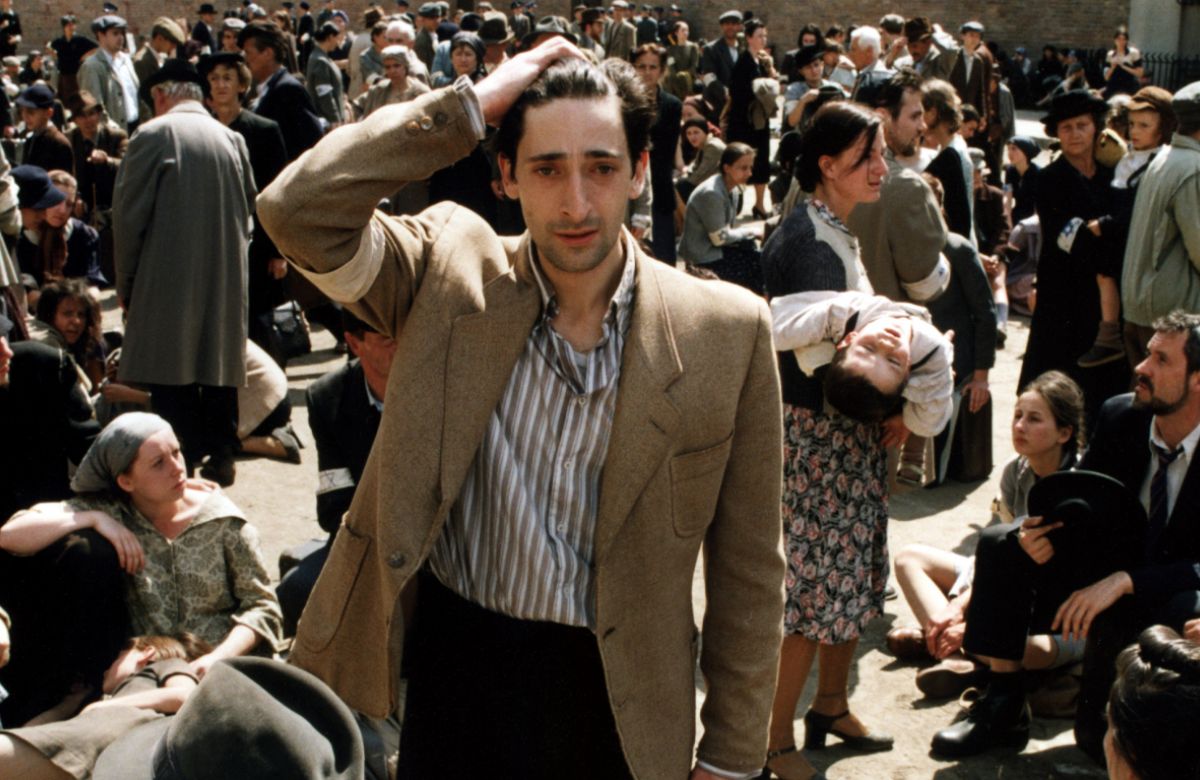 If you don't know much about Polish cinema, 2002's The Pianist, is one Polish film you'll most likely have at least heard of, if not watched. Directed by Roman Polański, the film is based on the memoirs of Władysław Szpilman, titled 'Death of a City' (published shortly after the war, suppressed by the Communists and re-published by his son Andrzej in 1998) and covers the period from 1939-45, documenting his life in the Warsaw Ghetto, avoiding deportation to extermination camps, living through the Warsaw Uprising and then hiding in the ruins of Warsaw until the war's end. A true story of survival.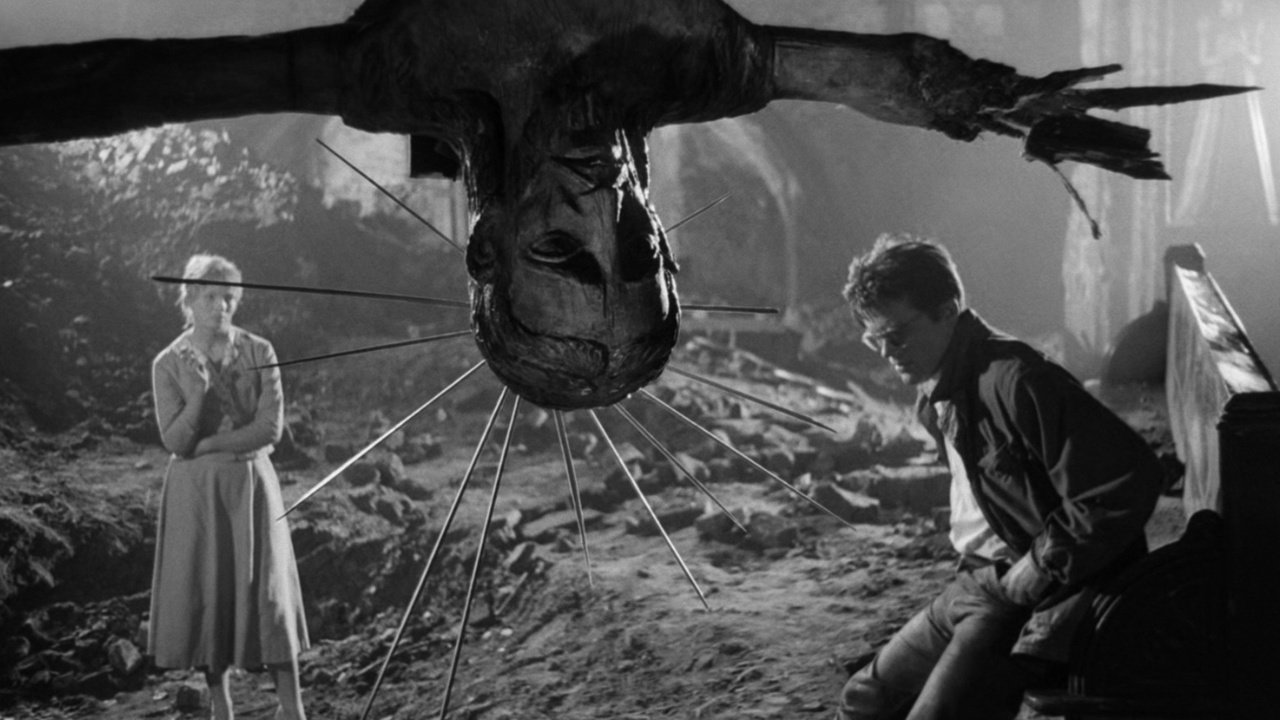 Andrzej Wajda's War Films Trilogy
Some of Andrzej Wajda's earliest works are considered to be some of his best, not just for their visual and storytelling elements, but for setting a tone that addressed the toughest issue his generation had to face head on - how to begin processing Poland's resistance during World War II and the scope of the tragedy that ensued. His trilogy of war films all deal with different aspects of the underground Polish resistance and how they coped with the world crumbling around them. He put a human face on unspeakable events and told the stories of those who no longer could. A Generation (Pokolenie, 1954) was the first of the trilogy, introducing Zbigniew Cybulski (the 'Polish James Dean') and Roman Polański (he started out as an actor) as they join the Polish Underground Army and aid the fighters of the Warsaw Jewish Ghetto Uprising in 1943.

The 2nd film, Canal (Kanał, 1956) plays out during the very end of the Warsaw Uprising (the 56th day out of 63, to be exact) and follows a company of resistance fighters as they try to escape from the Nazis who are circling in around them. Their commander orders them to take to the sewers below the city and the film quickly devolves into a twisted vision of hell on earth.

The third film in the trilogy is often described as Wajda's masterpiece and is certainly the most accessible of the three. Ashes and Diamonds (Popioł i Diament, 1958) featured a breakout performance by Zbigniew Cybulski who plays a tormented resistance fighter faced with moral and personal dilemmas in the very last days of the war. Cybulski's "Maciek" is an almost nihilistic character and the opposite of what the propagandised depiction of a resistance fighter was supposed to look like. Once again the Communist sensors wanted to block the film from being distributed but allegedly a reel of the film was smuggled to the 1959 Venice Film Festival where it was immediately acclaimed and it won the FIPRESCI Prize.

  It's not often you find a set of films based on the colours of a nation's flag. Polish cinema great Krzysztof Kieślowski did just that with the Three Colours Trilogy, being named in order (left to right) of the French flag - Three Colours: Blue (1993, in French, set in Paris), Three Colours: White (1994, in Polish, set in Paris and Warsaw) and Three Colours: Red (1994, in French, set in Geneva) - all based around the three political ideals of the French Republic: Liberté, égalité, fraternité  (Liberty, Equality, Fraternity). They sound like some idealist and patriotic films, right? Well, the films' true focus around these values has been described as ambiguous at best, ironic even, although overall the films can be interpreted as an anti-tragedy, anti-comedy and anti-romance. All three films follow different characters, making up a star-studded French cast including Juliette Binoche, Benoît Régent, Julie Delpy, Irène Jacob, Jean-Louis Trintignant and Polish actor Zbigniew Zamachowski, all of whom only meet up in the final scene of Three Colours: Red. Fun fact: Kieślowski once stated in an interview that the reason for the French Tricolore concept was partly down to the funding for the films coming from France, and had the funding come from anywhere else, the film's themes would have remained the same but been adapted to the colours of that nation's flag. Had the funding come from South Africa, it could easily have been the 12 Colours Series...