The bastard child of a devastated post WWII Poland, the huge Socialist Realism suburb of Nowa Huta is the direct antithesis of everything cuddly Kraków is. Gargoyles and tourists? Not here. The Orwellian settlement of Nowa Huta is one of only two entirely pre-planned socialist realism cities ever built (the other being Magnitogorsk in Russia's Ural Mountains), and one of the finest examples of deliberate social engineering in the world.

Funded by the Soviet Union, Nowa Huta swallowed up a huge swathe of ideal agricultural land, and the ancient village of Kościelniki (as well as parts of Mogiła and Krzesławice) in an attempt to create an in-your-face proletarian opponent to intellectual, artsy-fartsy, fairytale Kraków. The decision to build NH was rubber stamped on May 17, 1947 and over the next few years construction of a model city for 100,000 people sprung up at breakneck speed. Built to impress, Nowa Huta featured wide, tree-lined avenues, parks, lakes and the officially sanctioned architectural style of the time - Socialist Realism. Nowa Huta's architects strove to construct the ideal city, with ironic inspiration coming from the neighbourhood blocks built in 1920s New York (that despicable western metropolis). Careful planning was key, and the suburb was designed with 'efficient mutual control' in mind: wide streets would prevent the spread of fire and the profusion of trees would easily soak up a nuclear blast, while the layout was such that the city could easily be turned into a fortress if it came under attack.

It was a massive task, with volunteer workers flocking from across Poland to take part in this bold project. Feats of personal sacrifice were rife and encouraged with one man, Piotr Ożański, publicly credited with laying a stupendous 33,000 bricks in one single day. For the workers life was tough; many were still sleeping in tents when the first winter arrived, and crime was rampant. Legends abounded of bodies being buried in foundations, and night was positively dangerous in a country still reeling from the chaos of world war. Finally, on June 23, 1949, work on the first block of flats began - today a plaque found on ul. Mierzwy 14 commemorates the event.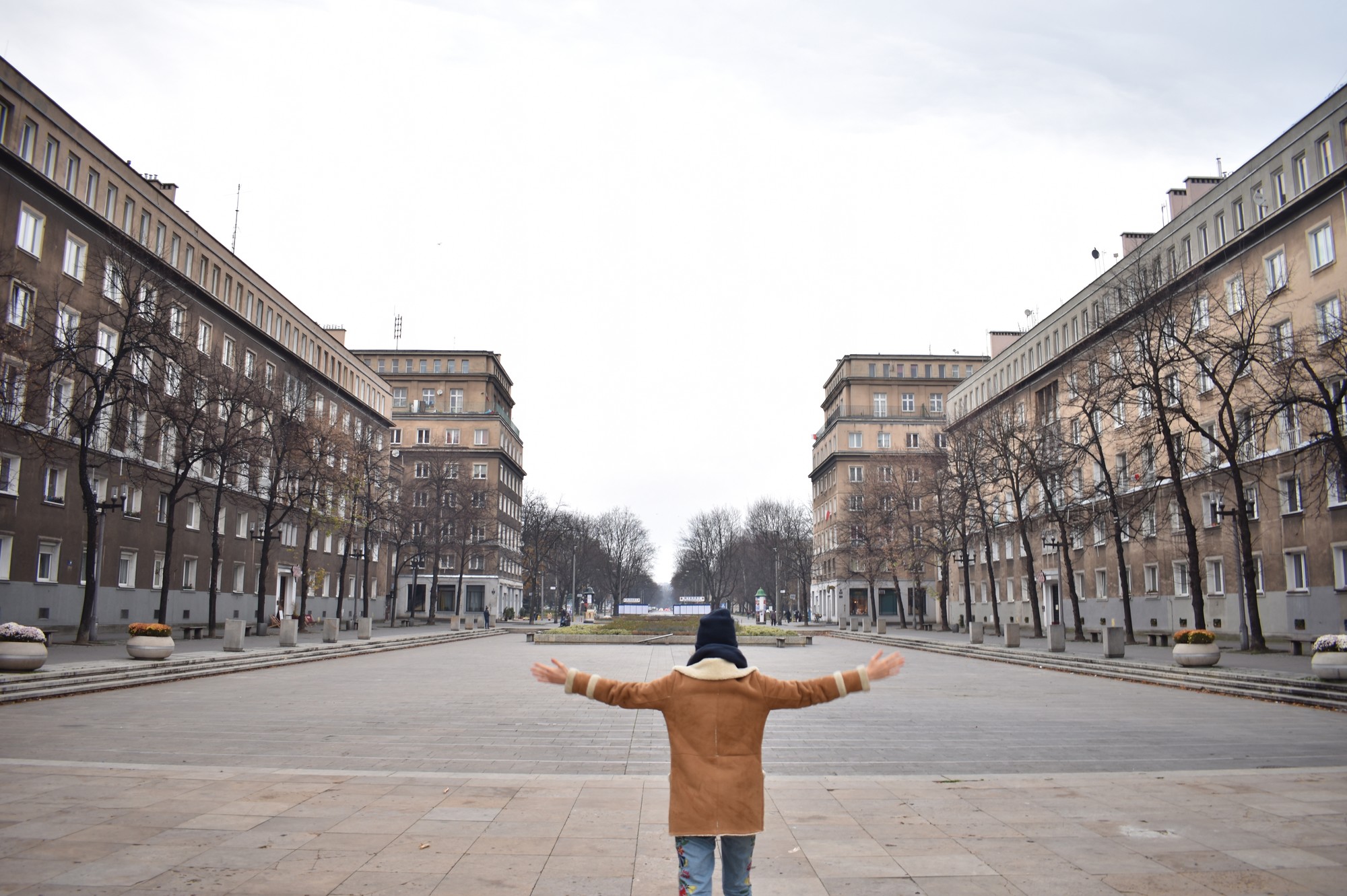 Somewhat sadly perhaps, the Utopian dream that was Nowa Huta was never fully realised. A fearsome Town Hall in the style of the renaissance halls found across Poland was never built, nor was the theatre building across from it and the ornamental architectural details planned for the monumental buildings of Plac Centralny were never added. However what was completed is very much worth the trip for intrepid tourists willing to teleport themselves into a completely different reality far from the cobbled kitsch of Kraków; it's as easy as a tramride.

 

What to See
Jump off a tram at the 'Plac Centralny' stop, and find yourself at the very nucleus of Nowa Huta. Dating from 1949, the Central Square is a masterpiece of Soviet social planning, and the brainchild of architect Tadeusz Ptaszycki, whose socialist realism design gives the district its unique character. From 1973 to 1989 an enormous monument of Vladimir Lenin in full stride actually towered over the citizens of Nowa Huta at the north end of Plac Centralny. Dismantling it after the fall of communism in Poland was an important symbolic act (cheered by thousands of spectators), which later turned into almost comic irony when the square he once stood on - and which was named for a time after Joseph Stalin - was officially re-designated 'Ronald Reagan Central Square' in 2004. Speak to any local, however, and you'll still hear it just referred to as Plac Centralny. A walk around its fearsome arcades brings you to several points of interest, including the iconic Markiza neon sign, and Cepelix folk art shop. Also within easy walking distance is the former Świtowid cinema - another social realist stalwart that today houses the Nowa Huta Museum, and the Nowa Huta Cultural Centre - home to a winter ice rink, year-round food trucks, and a fantastic exhibit of grotesque and apocalyptic paintings by 20th century Polish artist Zdzisław Beksiński. Both are well worth visits.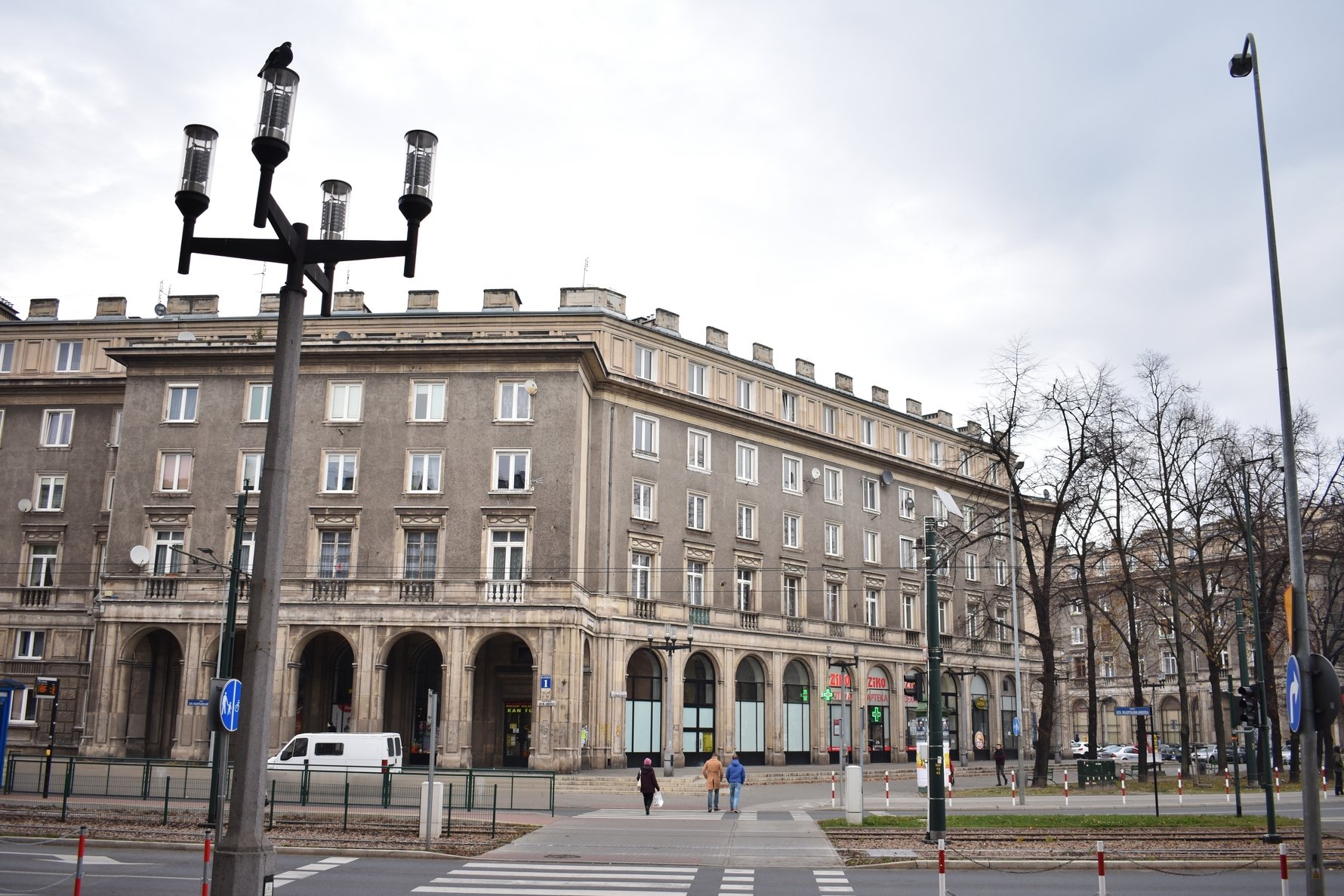 Although Plac Centralny and Roses Avenue serve as the focal point for visitors, it's the Steelworks (ul. Ujasek 1) that Nowa Huta is famous for, not to mention named after. As with the entire city of Nowa Huta, the reasons for building a steel mill here were mostly ideological, since local demand for steel was small, coal had to be brought in from Silesia, and iron ore had to be impractically transported from the Soviet Union. Nonetheless, work began in April 1950, and by 1954 the first blast furnace was in operation. Employing some 40,000 people in its heyday the 'Lenin Steelworks' were capable of producing seven million tonnes of steel annually, and boasted the largest blast furnace in Europe. Such was its reputation that Fidel Castro chose to visit the Steelworks rather than Kraków's Rynek on one state visit to Poland. Found on the end of al. Solidarności the entrance has been given the full socialist treatment, with two concrete monstrosities built to echo the fine old buildings of Poland. You'll hear the natives referring to this architectural masterstroke as 'the Vatican,' poking fun at the grandeur it was meant to emulate. Ironically, the Steelworks are even less accessible to tourists than the Vatican, so you can give up any ideas of getting past the main gates.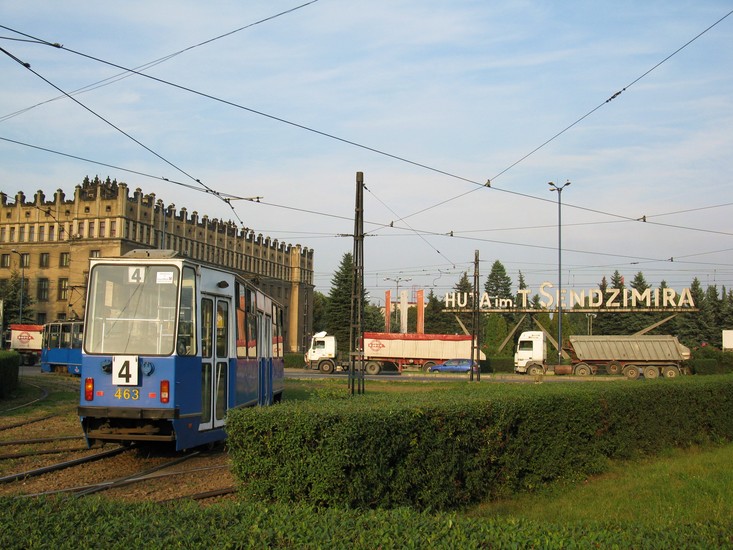 Nowa Huta may have been designed to be a socialist showcase city, but it soon became a hotbed of anti-communist activity and played a huge part in the Solidarity strikes of the early 1980s, preceded by the struggle for permission to build the city's first church; though it took 28 years, The Lord's Ark (Kościół Arka Pana) was finally consecrated in 1977. While much of NH is the product of the last half century, a true tour of the area reveals a number of treasures of much older historical value. The most epitomising example of a pre-steel age in the area has to be Wanda's Mound a mysterious prehistoric earthwork that proves the area's settlement predates that of Kraków's Old Town. The quiet communities of Krzesławice and Mogiła each hide pristine examples of ancient Polish sacral architecture in the wooden churches of St. John the Baptist and St. Bartholomew. Artist Jan Matejko enjoyed Krzesławice so much he used it as an artist retreat as his preserved period manor house evidences. Mogiła meanwhile harbours one of the most cherished religious sites in Małopolska in the Cistercian Monastery and its morbidly miraculous cross. If you've more time to explore, a walking or cycling tour of Mogiła's small back roads is akin to an open-air ethnographic museum, just watch out for the German shepherds behind every garden fence.
Getting to Nowa Huta

Getting to NH is a cinch thanks to a well-designed tram network. Trams 4 and 70 from 'Teatr Słowackiego' (near the train station) go straight to Plac Centralny in about 20mins.