For a long time, the height of Polish street art amounted to scrawling less-print-friendly versions of "All Cops Are Bastards" and "Lech Poznań 4ever" on residential buildings and/or historical monuments in the dead of night, while the 'artist's' accomplices kept watch on the street corner. Older Poles will also remember the occasional party-sanctioned propaganda murals - not the best connotation either. It was only around 2009-2010 that quality outdoor art started rapidly gaining ground in PL, spawning mural artists and street art festivals throughout the country.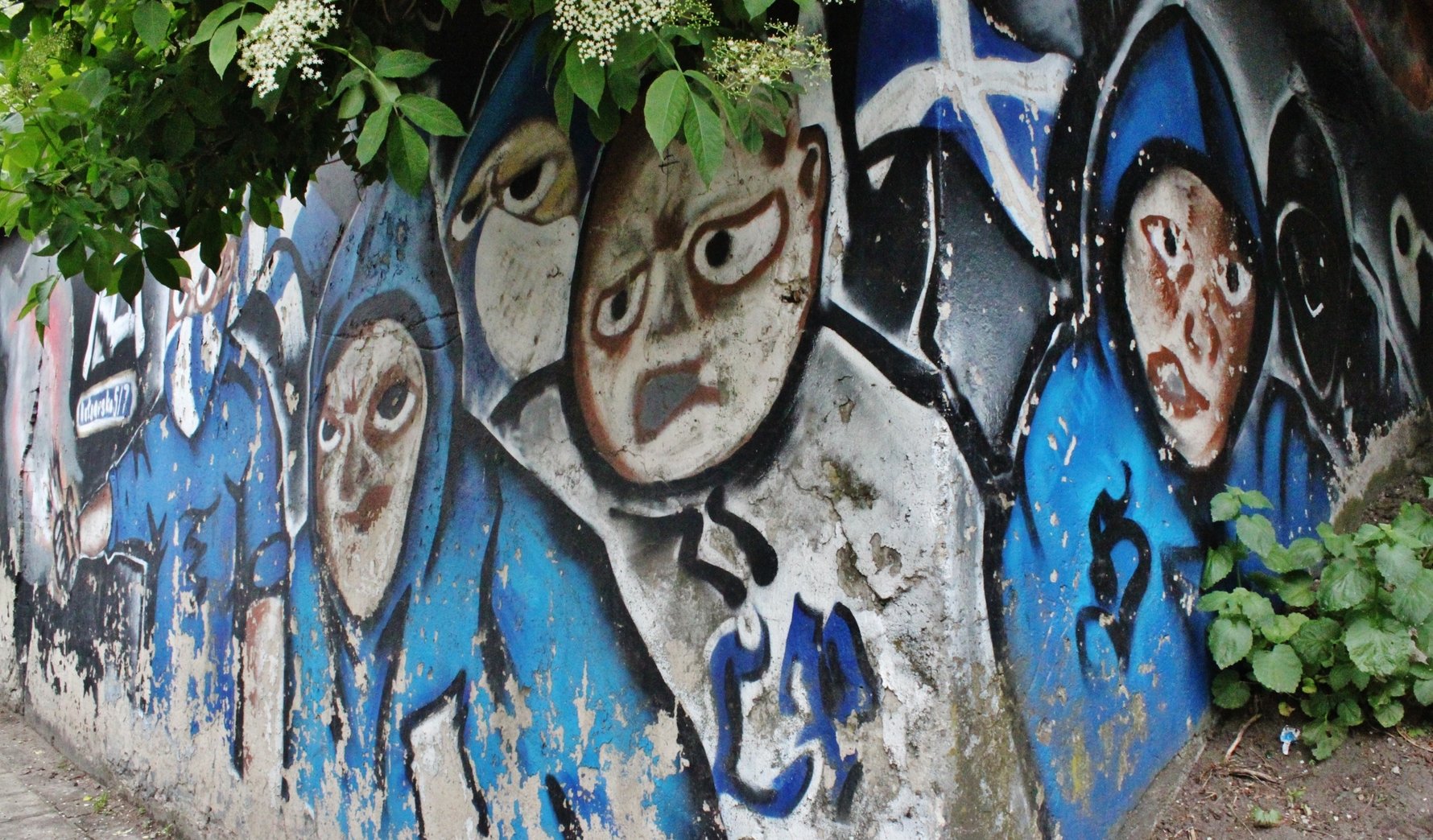 Like many Polish cities wishing to shake off the lingering greyness left behind by communism and its lacklustre "one million and one" blocks of flats, Poznań has taken to professional street art with great enthusiasm. The local scene took off in 2011 with the first edition of the Outer Spaces Festival, which saw renowned muralists from Italy, The Netherlands, Spain, and France invited to spice up the drab exteriors of five carefully-chosen buildings. The project was a hit, and a second edition was organised a year later, adding a pop of optimism to Wilda, Poznań's supremely grey, impoverished district once deemed "Satan's lair" in a Pidżama Porno song called Ezoteryczny Poznań ("Esoteric Poznań"). The third (and, sadly, last) edition put the spotlight on Jeżyce, the increasingly hipster district west of the centre.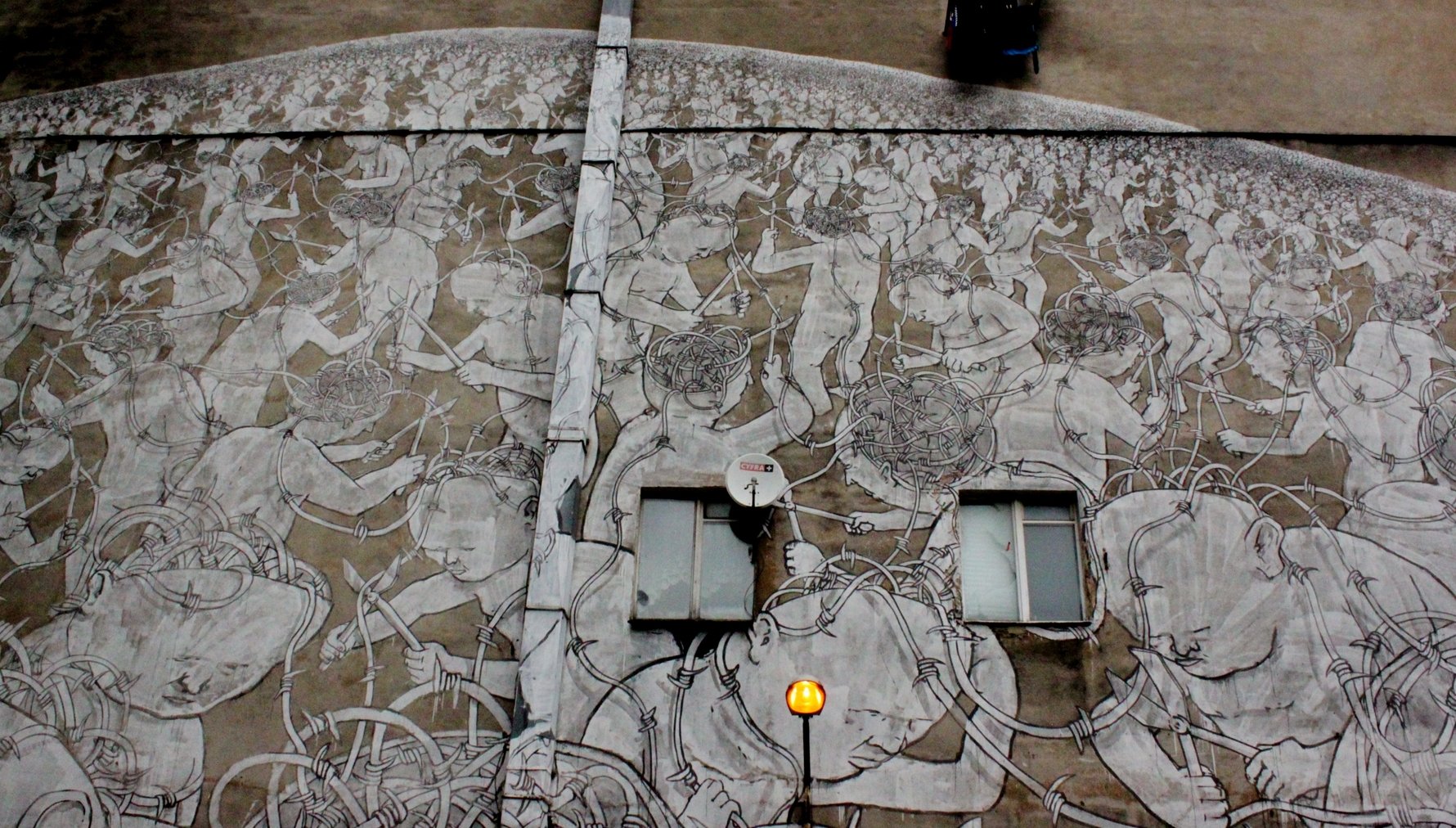 More recent additions to Poznań's large-scale art include a sprinkling of poems by Polish greats Zbigniew Herbert, Tadeusz Różewicz, Wisława Szymborska, and Stanisław Barańczak, the splendid 'Śródka Tale' mural, and a 2017 work by Italian artist Maupal, portraying a woman attempting to sew together two parts of the Polish flag.
Encouraged by the newfound aesthetic appeal and positive reactions from locals, the city also decided to start an artistic initiative of their own, under the stern title "Poznań promotes street art, not vandalism" (letting everyone know who's boss). To mitigate captcha-style graffiti in the city centre and give rebellious youths a creative outlet, specific zones were designated for legal spray-painting; these include various underpasses, bridges, and crumbly walls in the city's grungier parts. Special permission was also granted to decorate the prison yard on ul. Młyńska, but the only way to see the results first-hand is to be a bit too naughty during your Poznań trip (not recommended).
Not everyone has opted for the legal route, however: a certain Banksy-esque character operating under the pseudonym 'Noriaki Kasai' (not the actual ski jumper, as far as we know - that'd be weird) is responsible for an infestation reminiscent of Wrocław's 'gnome problem.' For the past couple years, he's been tagging the city walls with variations of Pan Peryskop (Mr. Periscope) AKA The Watcher - a loveable maverick who has integrated himself into the fabric of the city. Keep an eye out, and you'll realise this watchful rascal is ubiquitous, peering from walls, walking his dog, playing b-ball, and getting passed-out drunk depending on the circumstances. As of 2018, there's even a bar / social space inspired directly by Poznań's favourite graffiti character, the uber-cool Peryskop and its seasonal Peryskop Garden.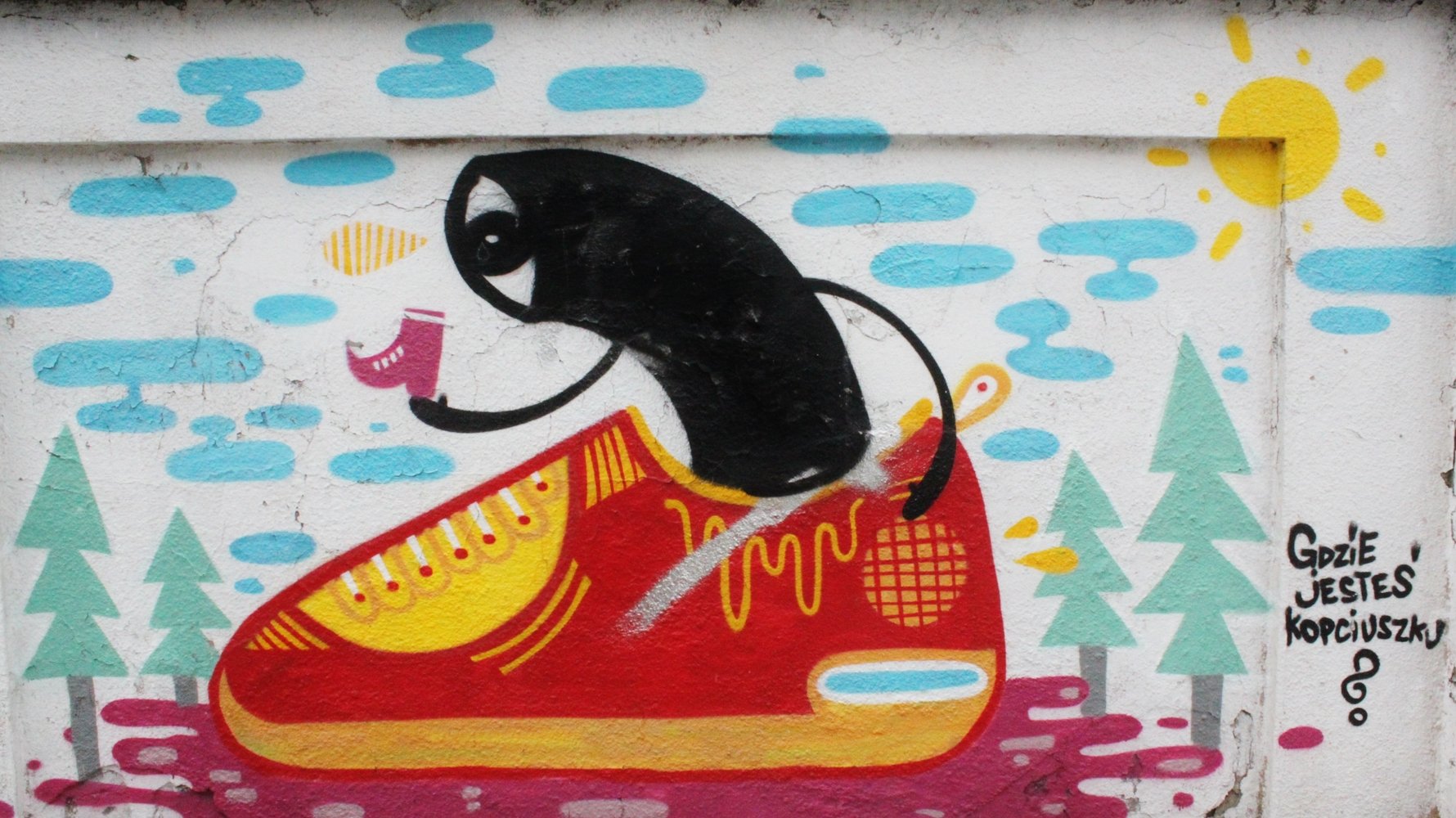 Another well-known Poznań meddler is iamsomeart (aka just 'Someart'), who does mostly slap-tags and larger illegally-placed posters portraying distorted black-and-white faces and figures. Recently, both artists have started exploring commercial routes, with Noriaki taking commissions to decorate hipster spots like kontenerART and the Social Night Market, and iamsomeart selling prints on his website, with the prices proudly displayed in euro.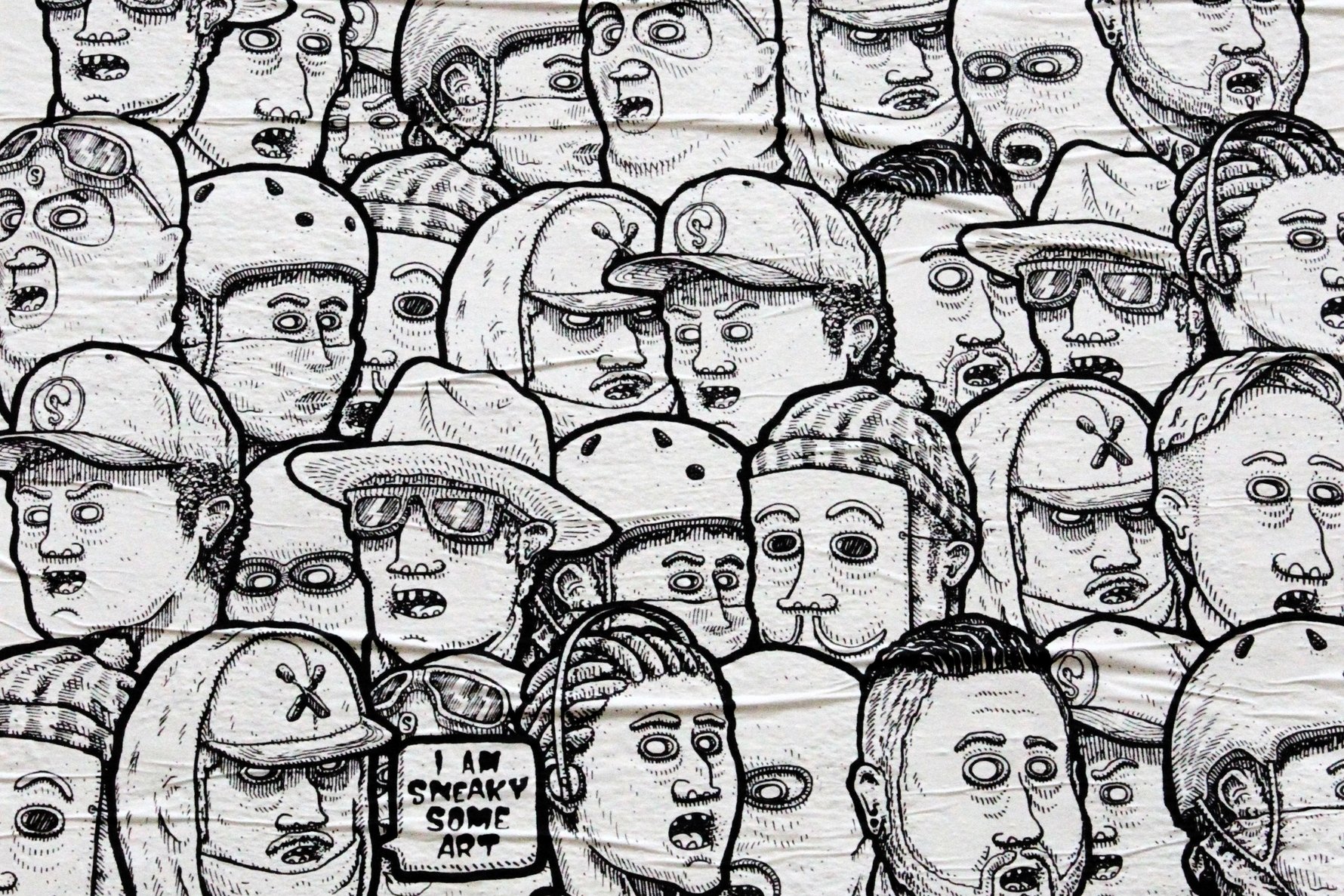 If you fancy a walking tour of Poznań's best street art, we've pinned all the not-to-be-missed specimens with GPS coordinates so that your smartphone can do the work of finding them for you. We encourage you to do just that, and check out some of Poz's alternative artistic visions.