Flowing right through Poznań, the Warta River is popular with beach bums, nature lovers and sports enthusiasts alike.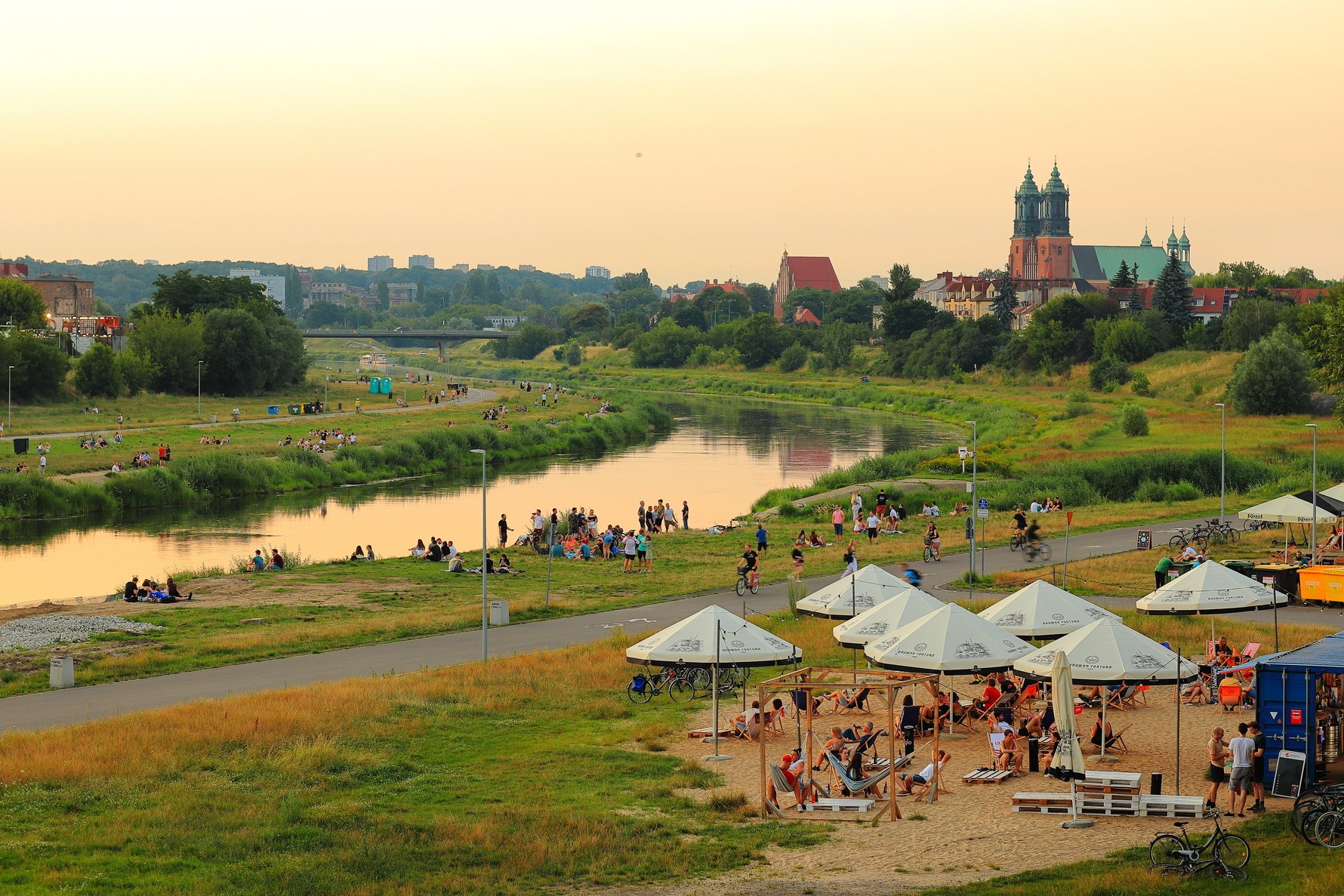 Poznań owes its existence to the Warta River. Originating in the Jurassic limestone landscape of the Kraków-Częstochowa Upland to the south, it flows along for a merry 800km before merging with the mightier Oder River in Kostrzyn on the Polish-German border. In Poznań, the river separates the Old Town from Ostrów Tumski (aka the Cathedral Island), and the Lake Malta district which lies beyond. Fairly unpolluted and flanked by lovely marshes and meadows, it's no surprise that the river attracts Poznań dwellers looking for some rest, recreation, and exercise. As Poland's third longest river, it also provides many kilometres' worth of cycling, kayaking, and boating opportunities.

While swimming in the river is unfortunately a no-no (head to one of Poznań's many lakes for that), the city has created a number of sandy public beaches, including Wilda, Szeląg, and Hamaki (Hammocks). The riverbanks have long been a popular drinking spot for the city's youth, and now some beach bars have popped up to expedite the experience, offering booze, music, and deck chairs. These range from simple and somewhat rambunctious establishments near Św. Rocha Bridge and Królowej Jadwigi Bridge to more artistic undertakings - two of which, KontenerART and Ogród Szeląg, we very much recommend.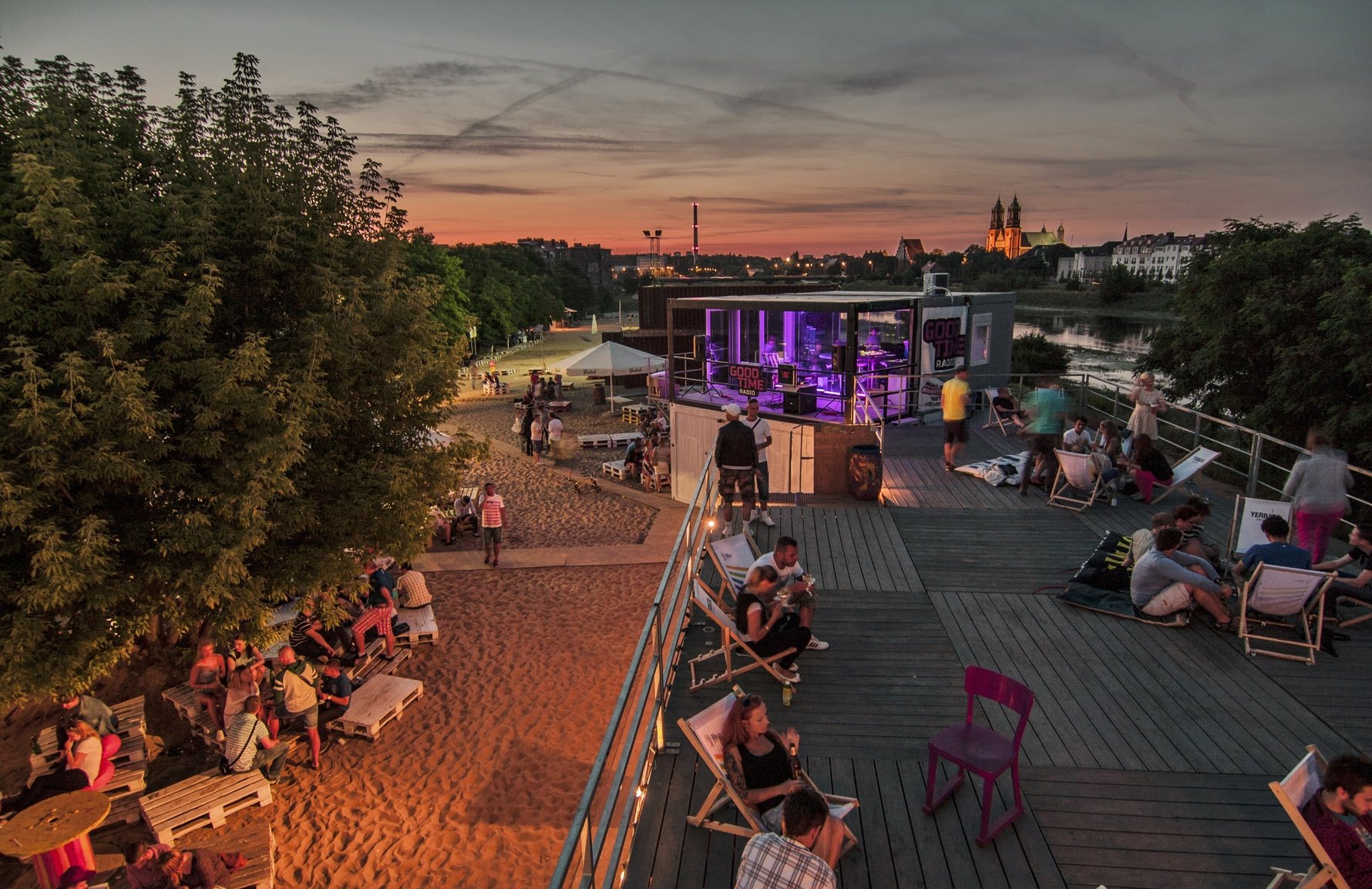 Want to get more active? The city has created a nicely paved biking and walking loop - Wartostrada - stretching from Lecha Bridge to the north to Przemysła I Bridge to the south. On the way, you'll pass Citadel Park, Porta Posnania, and the Technical University campus. But that's just the start - below, we list our top tips for making the most of what Warta has to offer.
Boating & River Cruises
Poznań Seasonal Water Tram
The easiest way to actually get on the water is to take a water bus ('water tram' in local parlance), an extension of public transport which floats up and down the river at regular intervals. In 2022, the water tram will operate between April 30th and August 28th on weekends only. Each Saturday and Sunday, there will be three cruises at 11:00, 14:00, and 17:00, each starting from Chwaliszewo (next to KontenerART) and heading either north towards the railway bridge in the village of Koziegłowy (stopping on the way at Szeląg and near the Ostrów Tumski Cathedral) or south towards the Starołęka Railway Bridge before returning to Chwaliszewo. Each round-trip cruise takes approximately 90mins; tickets 5zł for 1 stop, 20zł for entire route, kids 3 and under free.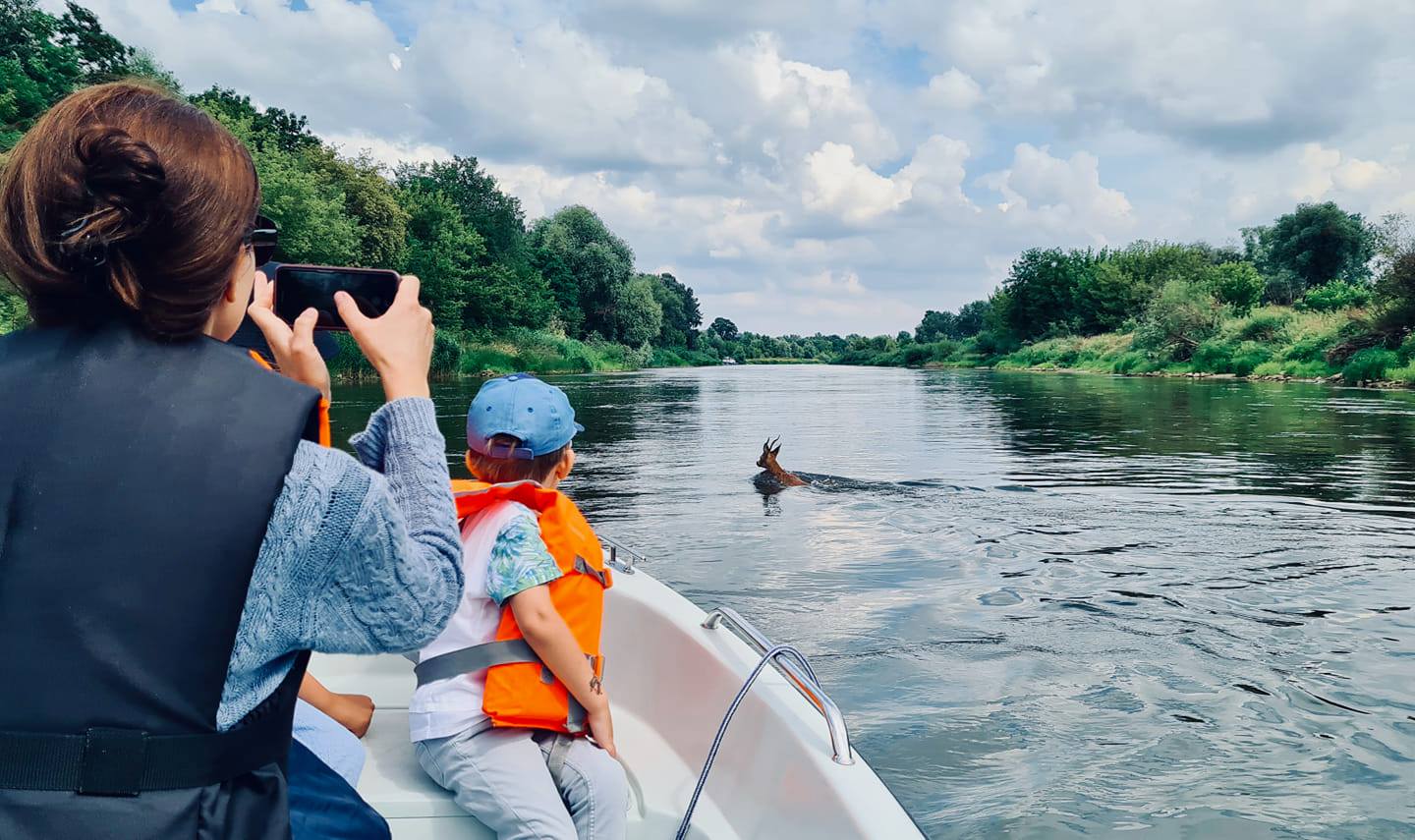 Cycling
For an easy, relaxed bike ride in Poz - maybe with kids? - the Wartostrada is the obvious first choice. Do note that a short bit near Citadel Park is on a road with car traffic, though there are plans to patch this gap. To extend the trip, you can make your way over to Lake Malta, where a 6km paved route circles around the reservoir; from there, there's the possibility of taking a woodland dirt path to Staw Browarny (Browarny Pond), some 3km past the eastern end of the lake.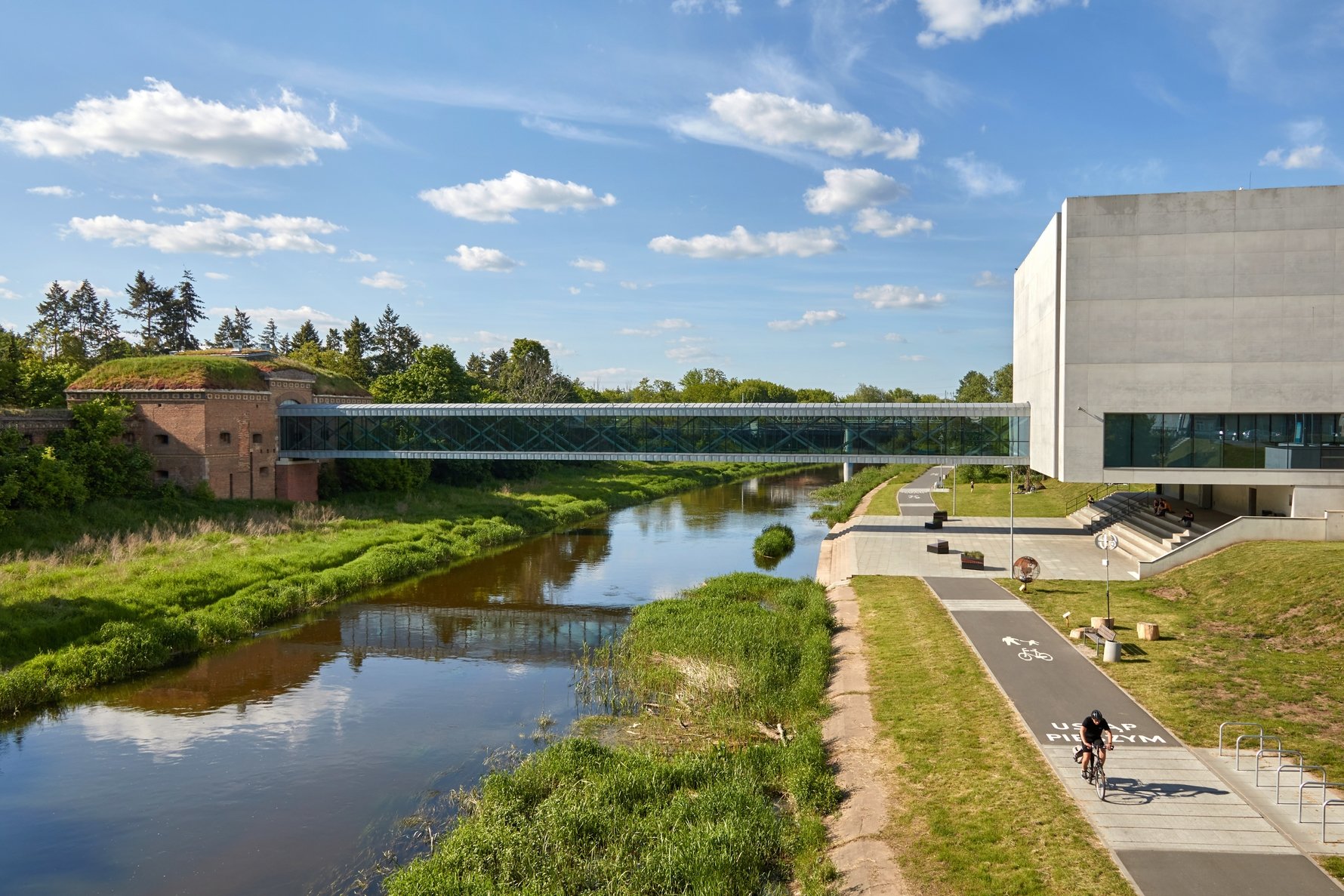 For those who enjoy much longer bike trips, there is good news and bad news. The good news is that the Wielkopolska region has mapped out a 372km-long bike route along the Warta River (called the Nadwarciański Szlak Rowerowy), which passes through some incredible landscapes and historical sites. The part to the east of Poznań is especially noteworthy, with highlights including Wielkopolska National Park (just outside the city), manually-driven draisines in Mosina, the Rogalin Landscape Park complete with a Baroque palace, an 18th-century wooden church in Czeszewo, the ruins of Koło Castle, and the Warta Landscape Park. The bad news is that this is not a purpose-made paved bike path, and its quality can be absolutely atrocious in places, with all sorts of questionable terrain and poor signage. In fact, exiting Wartostrada to the south will immediately lead you under a bridge where the ground is simply carpeted in broken glass. As such, we can only recommend this route to more adventurous cyclists, though we have high hopes that Wielkopolska will eventually follow the lead of some other Polish regions (shout out to Małopolska) and turn it into a world-class long-distance trail. The GPX file can be downloaded from velomapa.pl/szlaki/nadwarcianski-szlak-rowerowy.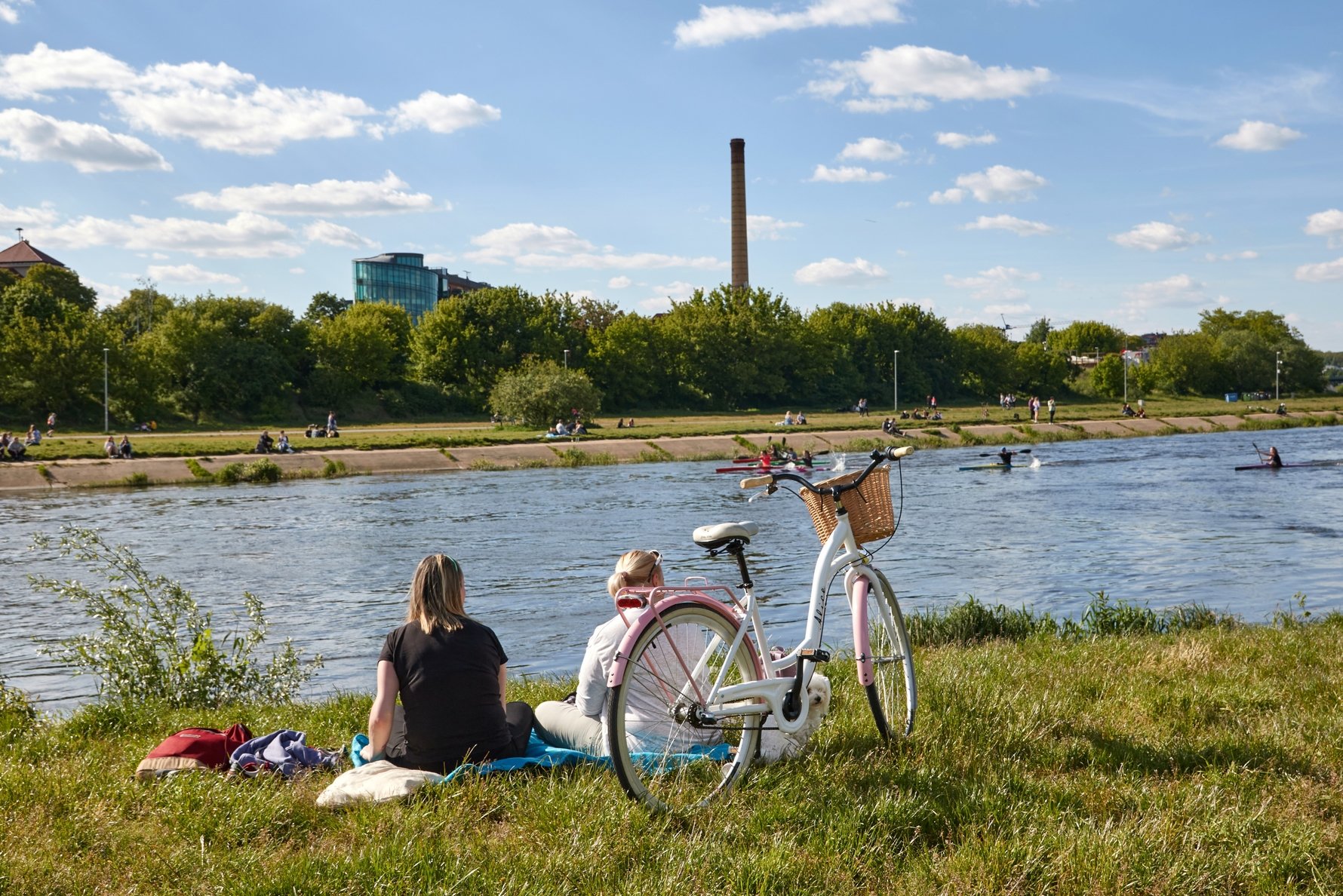 Where to rent a bike? If Poznań's city bike system is out of season (i.e. unavailable), we recommend Rowerowa Holandia bike rental.
Kayaking
The Warta is a shallow and gentle river, and thus great for kayaking. To paddle a bit on your own, you can rent a kayak from Ogród Szeląg or the Stary Port Motorboat and Kayak Rental. What we really recommend doing, though, is getting in touch with one of these companies and organising a longer kayaking trip. Popular Warta River routes include Kotowo-Rogalinek (around 35km, which typically comes out to 7hrs), Radzewice-Rogalinek (9km, 2hrs), and Radzewice-Poznań (31km, 7hrs). For a two-day trip, try Nowe Miasto-Radzewice (48km). Other (shorter) options include kayaking the Mosiński Canal and the small Głuszynka River.