Cemeteries are actually the only place where princes meet paupers, with all due respect to Mark Twain.

For nearly a century and a half, the Balkans have witnessed turbulent political changes and several wars. As a result the Central Cemetery is the last resting place for many foreign soldiers. War graves in plot 91 mostly from World War II, show the characteristic Russian cross on the black granite tombstones. The Romanian and Serbian war graves are nearby, in plots 67 and 68, marked by lush greenery. The area is not restricted and anyone can walk through the iron gates to pay their respects.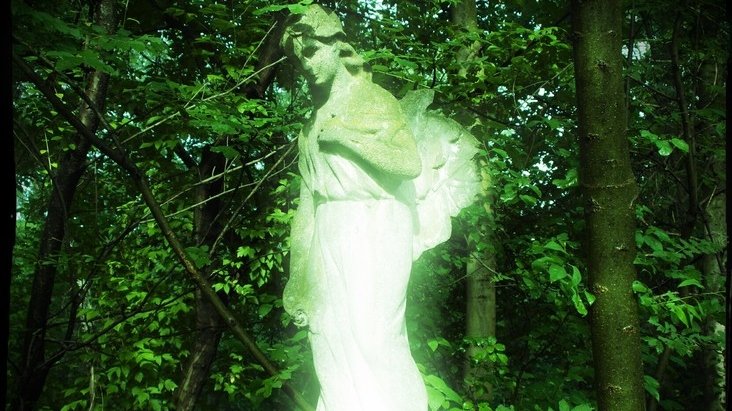 The Commonwealth and the German war graves from both World Wars are in plots 21 and 5 divided by a low stone wall. Here the former adversaries lie side by side in posthumous reconciliation. Nearby is the joint plot of France and Italy, the final resting place for many prisoners of war from the first World War. It is closed to the general public and visits here can only be arranged with the permission of the respective embassy.

There is also a common vault for Bulgarian soldiers who lost their lives fighting for their country. It's located just behind plot 1 and is usually open just for ceremonial occasions. Nevertheless, one can admire the grim larger-than-life statue of a soldier at his post at the main entrance of the memorial.
Many of Sofia's elderly citizens still remember the air raids in the winter of 1943-1944. So too, they remember the bravery of a young Bulgarian pilot, Dimitar Spisarevski, whose humble grave, number 89, is in the pilots plot. During an air battle over Sofia on 20th December 1943, he destroyed a B24 bomber by deliberately flying his aircraft into it. He was posthumously promoted to captain.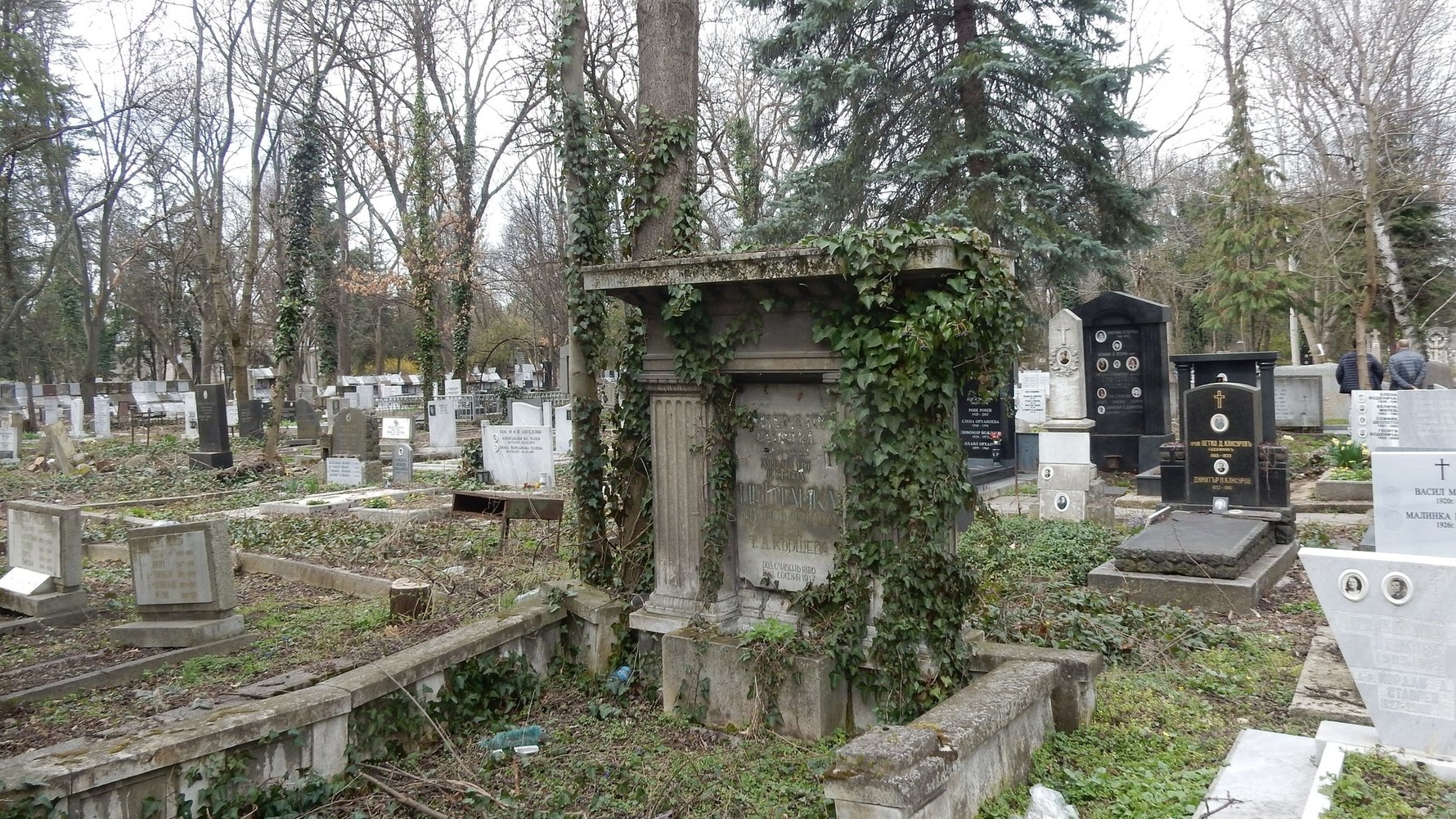 Curious sights abound in the plots that are designated for different religious and ethnic groups. In contrast to the plain Orthodox tombstones, the Catholic plots (15-19, 22-24, etc.) are richly decorated with sorrowful angels, crucifixes and even a moving pietà.

The Jewish section (northern part of the cemetery) is quite extensive and holds some of the oldest graves. Bulgarian Jews survived World War II without being sent to death camps. When Israel was founded, most of them emigrated and as a result a lot of the graves are not attended to. If living relatives remain in Sofia, according to tradition they will leave small pebbles instead of flowers at the tombstones.

The Muslim plots (30, 42) have numerous Roma graves. Some of them are strikingly easy to recognise: tall black granite tombstones with near to life size images of the deceased on both sides. The most common compositions show the deceased person with his expensive car or at a table drinking and smoking.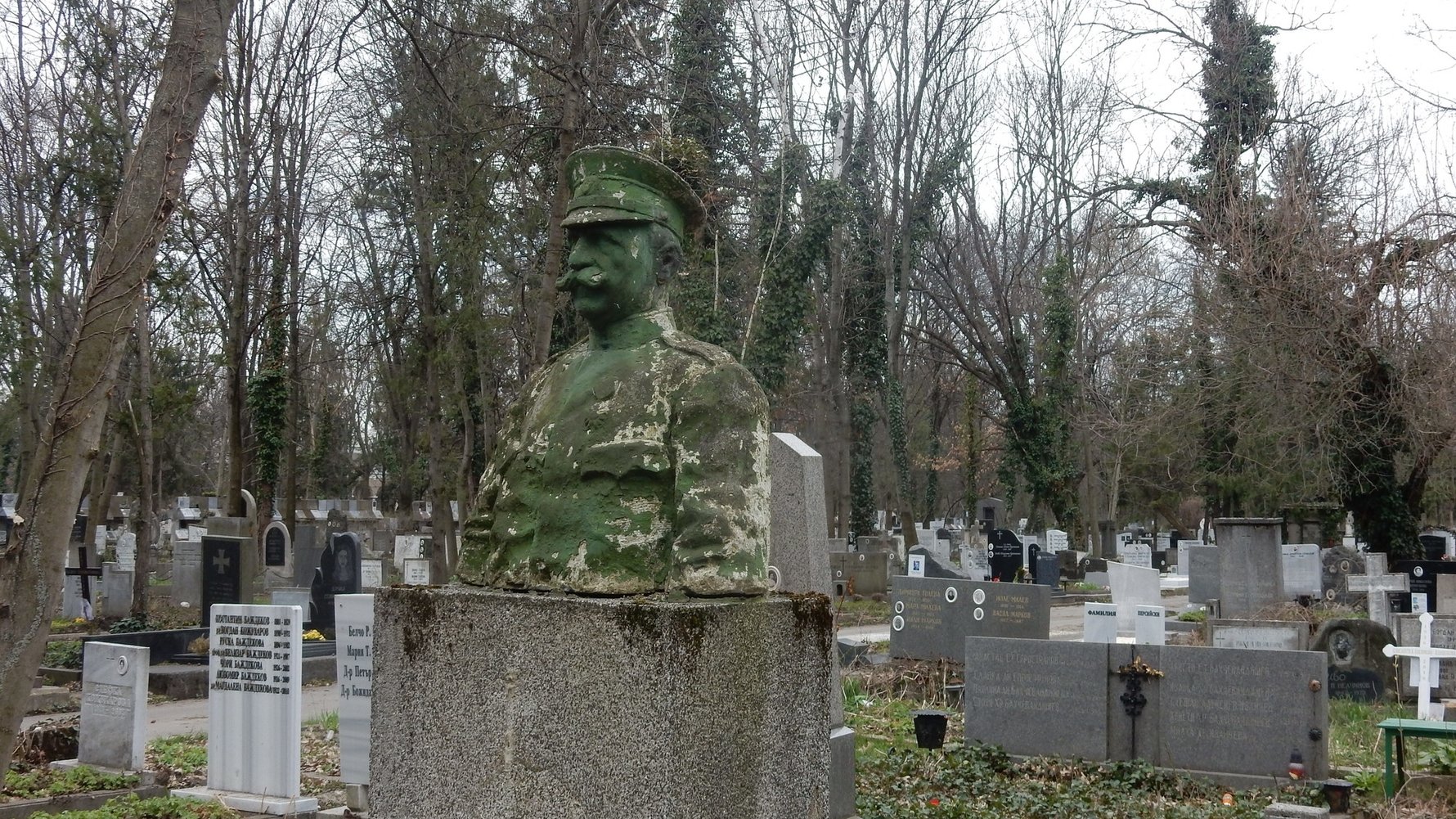 Graves of notable Bulgarians can be found in different corners of the cemetery. Plot 44A is where many actors lie, while plot 28 is the resting place for some of Bulgaria's classic writers and poets. Since 2004 many distinguished artists and scientists have been laid to rest in plot 1, including world-famous soprano Gena Dimitrova and the archaeologist Georgi Kitov. The grave of another great operatic voice, Boris Hristov, is in plot 46.

Georgi "Gundi" Asparuhov and Nikola "Koteto" Kotkov were two of the best-loved Bulgarian footballers who died in a car crash in 1971. Between the two bronze busts in their shared grave, plot 45, there is a blue ball, the colour of their team "Levski". Their death is still shrouded in mystery.
Reading the tombstones in Plot 10 one will discover significant names in Bulgarian history over past 130 years. Most are prime ministers or members of the Bulgarian Politburo. Don't miss the graves of Dimitar Blagoev, founder of the Bulgarian communist party and his friend and supporter Georgi Kirkov; the family grave of Todor Zhivkov – head of state for 35 years – with his wife Mara and daughter Liudmila.
In death we are all equal, even people of power and wealth. The graves of three 'businessmen', who were publically assassinated between 2005 and 2006, make up a controversial but glitzy line in plot 66.
"One can survive everything, nowadays, except death, and live down everything except a good reputation", the brilliant Oscar Wilde once said.
Text by Dafina Boshnakova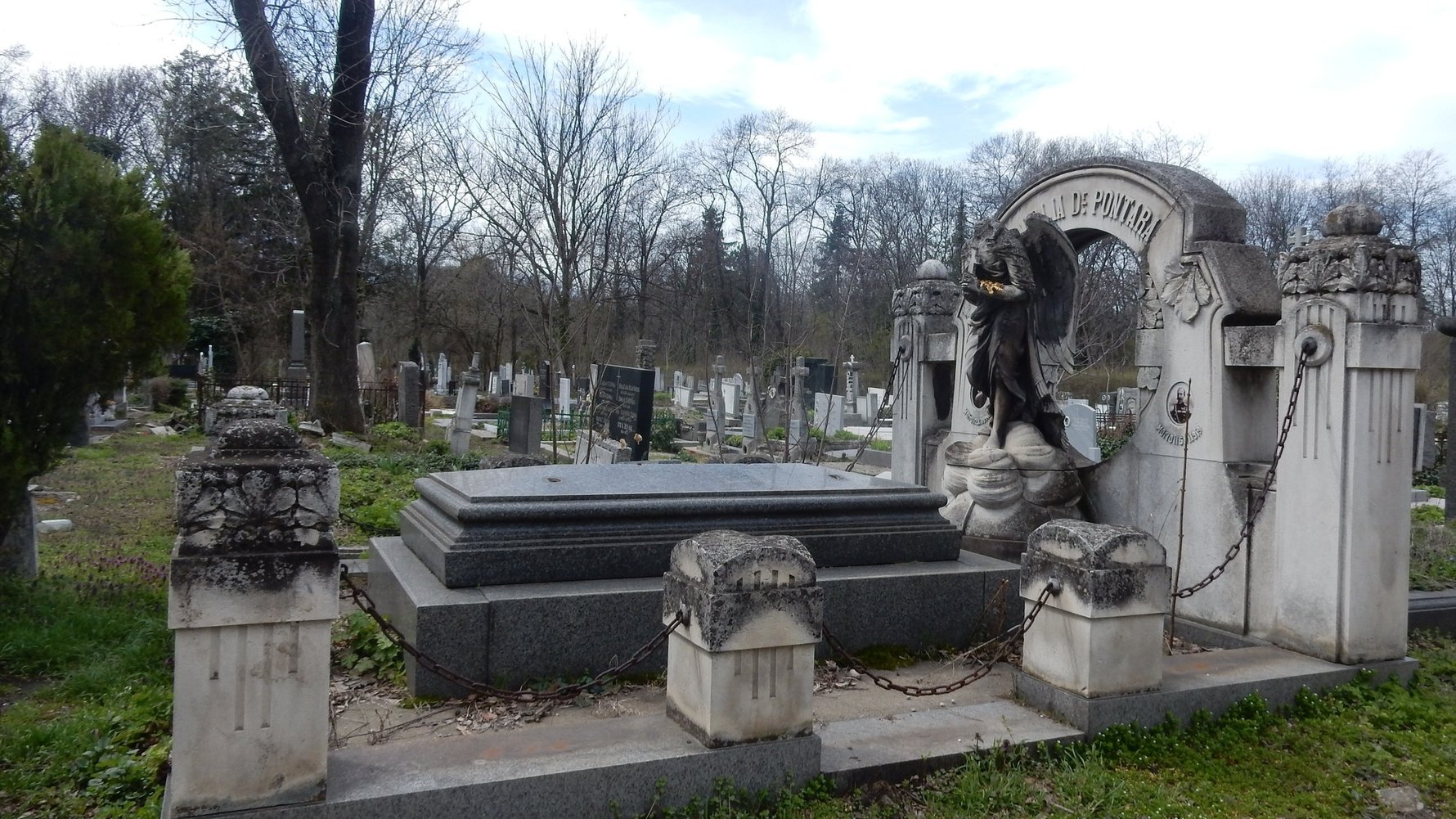 Useful info:
Bus # 79 from Hristo Botev Blvd. runs to the main entrance of the cemetery.
Cars are allowed inside for a fee of 2 lv.
Bathroom facilities are available near the main entrance, 0.50 lv. fee.