If you haven't come across Stiliyana Uzunova's art lately, take a look at her paintings if you get the chance! Give them time; you will feel rewarded! In her painting, Stiliana is both figurative and abstract. Realistic, and surreal. The more you observe, the more you will discover. She paints like this, not because she seeks approval from one or another connoisseur of painting, she paints like this because she has the courage to be free. To express, to discover and reveal, even to be completely honest and still preserve one's essence.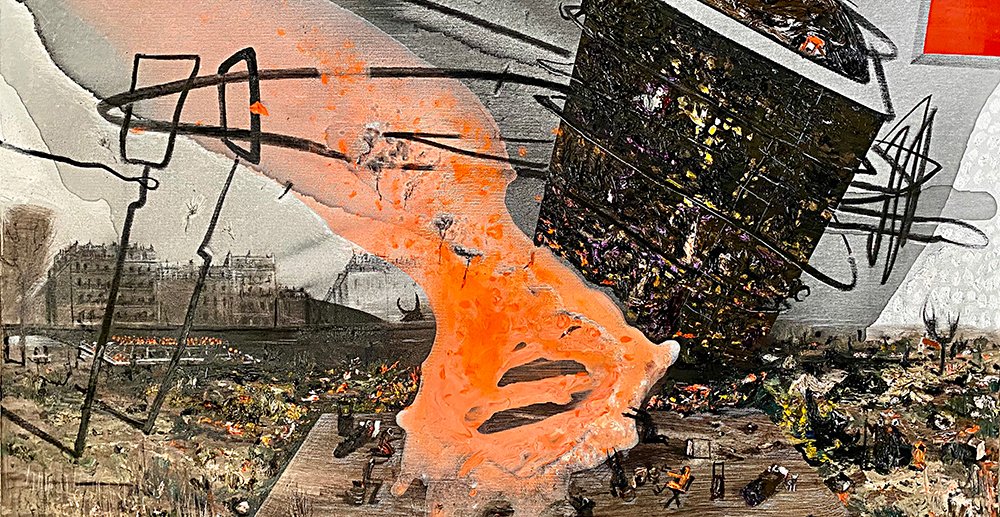 Stiliyana Uzunova was born in Sofia in 1978. In 1997 she graduated from the Iliya Petrov National Research Institute, and in 2005 she graduated from the National Academy of Arts in the class of Prof. Vladislav Paskalev. I
In the last ten years he has had eight solo exhibitions in some of the best galleries in Sofia, Plovdiv, Pleven, Burgas, as well as in the Cultural Information Center of Bulgaria in Skopje. 
She has participated in joint national and regional exhibitions, curatorial projects and prestigious art forums as well as other thematic participations throughout Bulgaria.
A third-generation artist, Stiliana is both a virtuoso make-up artist working on the TV show "Like Two Drops of Water" and on film productions, but her real vocation is painting.