This self guided tour starts from Narodno Sabranie Square, and the Inter-continental Hotel. The Square is classified as a blue zone car park ( max 2 hours), so if you are travelling by car, remember vouchers must be purchased from the attendant. In the middle of the Square sits the impressive Tsar Osvoboditel monument, portraying the Russian Tsar Alexander II on horseback. To get to the Cathedral, make your way past the beautiful white parliament building referred to as the National Assembly (Narodno Subranie).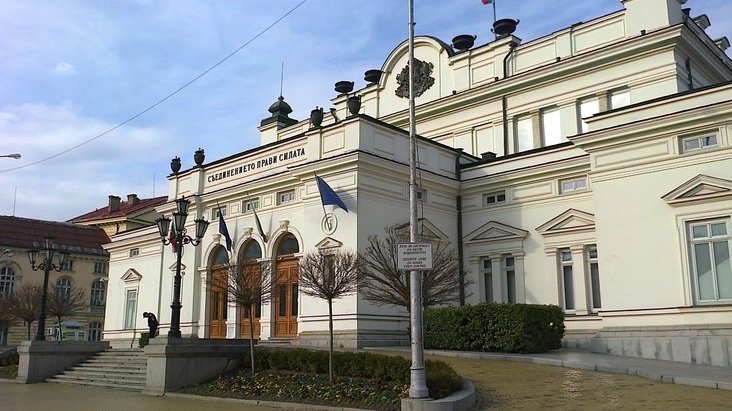 Alexander Nevski Cathedral is without a doubt the most spectacular building in Sofia and a must for every visitor. The Crypt below the cathedral is part of the National Art Gallery, which houses the Old Bulgarian Art Collection, depicting Orthodox Church Art from its origins in the 4th century through to the 19th century National Revival period.

To the side of the cathedral and in stark contrast is the oldest Eastern Orthodox Church in Sofia, St Sofia. Outside St.Sofia burns the eternal flame of the unknown soldier, created in 1981 to honour the nation's war casualties and just a little further along behind the church is the grave of Bulgaria's national poet, Ivan Vazov.

The large square around Alexander Nevski and St. Sofia doubles up as Sofia's main square for welcoming foreign dignitaries and public assemblies. Take a moment to look up to notice the beautiful mosaic façade of the Holy Synod.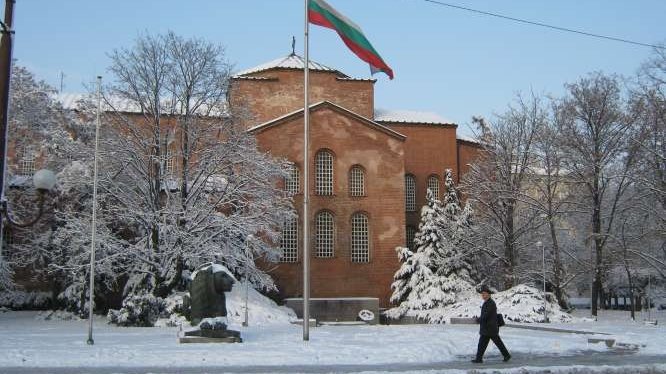 From here you can take a short stroll to the Opera house on the corner of Rakovski Street and Vrabcha: check out the programme, you may want to return later.

Walking along Vrabcha Street, you will eventually come out on Vassil Levski Blvd.; up to the right you will see the Vassil Levski Monument in the middle of a busy traffic roundabout. An obelisk marks the spot where the revolutionary Vassil Levski was hanged in 1873 by the Ottoman police. Beyond it on the roundabout is the site of what will soon be Sofia's Hyatt Regency, the construction of which was delayed because of archaeological excavations.

The white early Baroque-style building (1887) just ahead (and actually on Alexander Nevski Square) is the National Gallery Kvadrat 500 another great project to have been completed in recent years. Across Vassil Levski Blvd. on the corner with Shipka Street are two further impressive educational establishments. The Cyril and Methodius National Library, with a statue of the two brothers in the garden area directly infront, and Sofia University, another Baroque-style building from the 1920s.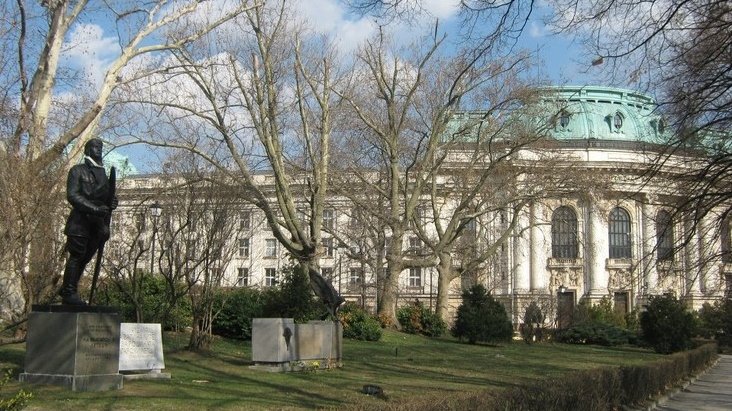 At this point you can end the tour and return to your starting point, or you may wish to take a stroll down Shipka and neighbouring streets for some shopping or just to take some respite in the leafy Doctors Garden.