Dear travellers, food lovers and adventurers,
meet Maja Mačković – better known as BigMamma. She's a blogger, passionate photographer and recent star of the Istanbul Gastronomy Festival where she won gold medal in the Modern Cuisine category and silver in the Grand Prix.
So who could resist trying Maja's special ham omelette this Easter? Of course, one can make an omelette in a million different ways – plain or French style, in 40 seconds flat or in 3 minutes, or just as Jamie Oliver makes it. But take our tip and try this perfect seasonal recipe from Maja.
First, let's exchange a few words with Maja to get to know her a little better…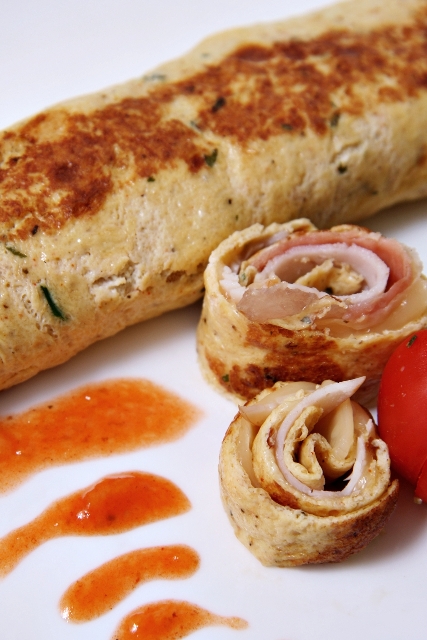 ZIYP: Maja, how does it feel to be the golden girl of Istanbul? What prompted you try your luck at the festival this year?
Maja: I grew up in the kitchen alongside my father who's a judge at international cookery competitions. As a photographer I've had the chance to experience a load of gastronomy festivals. I always enjoyed the positive spirit of competition, of learning and socialising…
I made the decision at last year's festival. I wanted to see what it would be like from the "other side" and find out if I could compete against people who have a whole apparatus to help them prepare for the competition. Now it's clear to me that that was one of the best decisions ever.
The pride that overwhelms you when the president of the WACS (World Association of Chefs' Societies) hangs the gold medal around your neck is indescribable… you recall every tear shed and drop of sweat on the journey to that gold, you remember people who are no longer with you and you wish they could see you now… it's a magnificent and highly emotional experience.

ZIYP: Was there anything in particular you liked about Turkish cuisine and you'd like to "borrow" for Croatian gastronomy?
Maja: In Turkish cuisine they use so many vegetables and intense spices, but it's very dry and I'm a "saucy woman". But since I love sweet things more than anything, I'd sell my soul for halva or their creations with baklava. But I wouldn't add anything to Croatian cuisine since it has its own personality, among the best in the world. There's no cuisine that Croatian seasonings and olive oil wouldn't suit to perfection.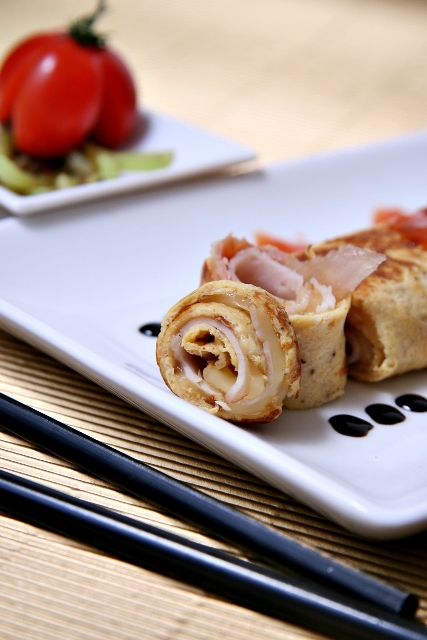 ZIYP: Maja, you started your own food blog. What motivated you to start writing? Where did you get your passion for food and photography?
Maja: When your father is a complete maniac when it comes to food, combining things you'd never dream of and creating symphonies of flavour and scent from nothing, who demolishes all the myths about food and literally entrances people after the first mouthful… that love of his is infectious. And then probably it's in my genes. In our family we're all creative types and in my case I've developed the most lasting interest in food and photography over the years. So a fusion of the two was logical.

ZIYP: Do you think that the current food blog scene influences people who have never thought about food and gastronomy until now? How strong is that scene in Croatia today?
Maja: The internet is fast, easily accessible and interactive, so it's easy to reach people in a very simple way. It's making it easier to demystify gastronomy, which has been seen as a branch reserved for people with exceptional talent or professional training, so I'm deeply convinced that people are thinking more and more about food and gastronomy. Or perhaps it's better to say, they're less and less afraid to experiment in the kitchen.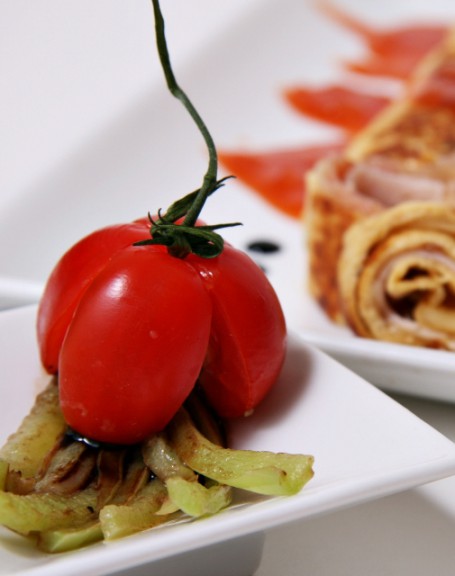 ZIYP: What would you bring us here in Zagreb from Hvar, food-wise, that is? And could you recommend a wine from Hvar that our readers could take home as one of the best wines from Croatia?
Maja: There are only two things you bring from Hvar: olive oil and aromatic herbs. When you have those two things, every dish smells of the sea and the island. Wines from Hvar are in a special category of taste and aroma, it's impossible to pick just one. So I'd choose Zlatan Plenković Grand Cru, Ivo Duboković's Medvid and Andro Tomić's Sv. Klement Reserve (red).

ZIYP: Maja, which are your favourite places for sweet stuff in Zagreb?
Maja: Oh my, what a question! All places that sell sweet stuff, obviously! But if I really had to choose, the Sacher torte at Boban, and anything from Millenium would be my first choice.

ZIYP: Finally, tell us how to make that pancake omelette for Easter.
Maja: Since I'm still in the Orient in my thoughts, I'll give you this simple recipe inspired by the East.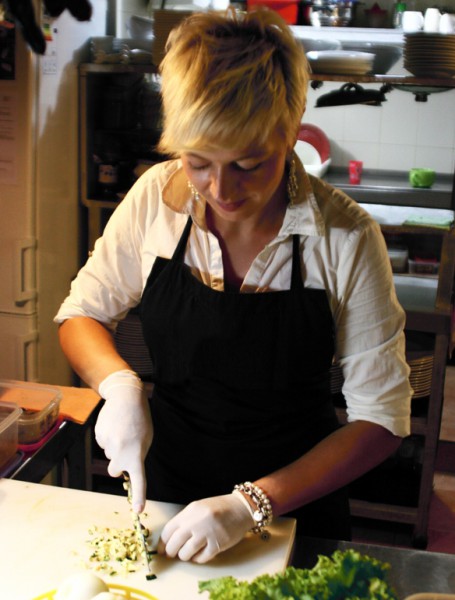 Ingredients:
- 4 eggs
- Fresh cream
- Seasoning (salt, pepper, chilli/harissa, turmeric)
- One spoonful of Mascarpone or soft cheese
- Pršut
- Cheese
- Ham
- 1 apple
- Two slices of pineapple
- Tomato sauce
- Tabasco sauce
- 1-2 green peppers
- Butter

Method:
Omelette/pancake
Beat the eggs with the cream, soft cheese and seasoning.
Pour some of this into a shallow frying pan (there is enough mixture for 3-4 large "pancakes"). Gently fry the pancake until you can turn it over without it falling apart. Remove from the frying pan and arrange cheese, ham and pršut on top. Roll it up, pop it back into the frying pan and brown until golden.
Sweet and sour sauce
Cut the apple and pineapple into small chunks (you can leave the pineapple out if you don't have any). Fry with a little oil or butter until the pieces begin to dissolve. Pour in the tomato sauce and add a little Tabasco to taste.
Peppers:
Slice the peppers and fry them with a little butter. Add salt and pepper. Add a little flavoured vinegar if you wish.

U slast!