The time period that Fašnik is observed varies from region to region in Croatia, but generally begins right after New Year's festivities and Epiphany (3 Holy Kings), and continues through to Ash Wednesday; after which follows the period of Lent and the lead up to Easter Sunday.
Over generations, the Fašnik season has expanded to include various bacchanalia, masked balls, and enormous amounts of good food and strong drink. It culminates finally with pagan-based traditions that include the burning of effigies, meant to erase all bad deeds from the previous year.

Traditional sweets that were prepared for this time of year, such as krafne (doughnuts in North America), have become a world-sensation enjoyed by millions every day of the year. People love them because they are simple to make, warm, sweet, tasty and give you plenty of energy to endure long winter nights.
They are made of simple dough, fried in fat or oil, and depending on the region, filled with various fillings that makes them rich and sometimes even luxurious.

They are called pokladnice or krafne in the regions encompassing Zagreb and Zagorje, while in Slavonija they are called krofne, and are roundly shaped risen dough filled with jams or sweet chocolate.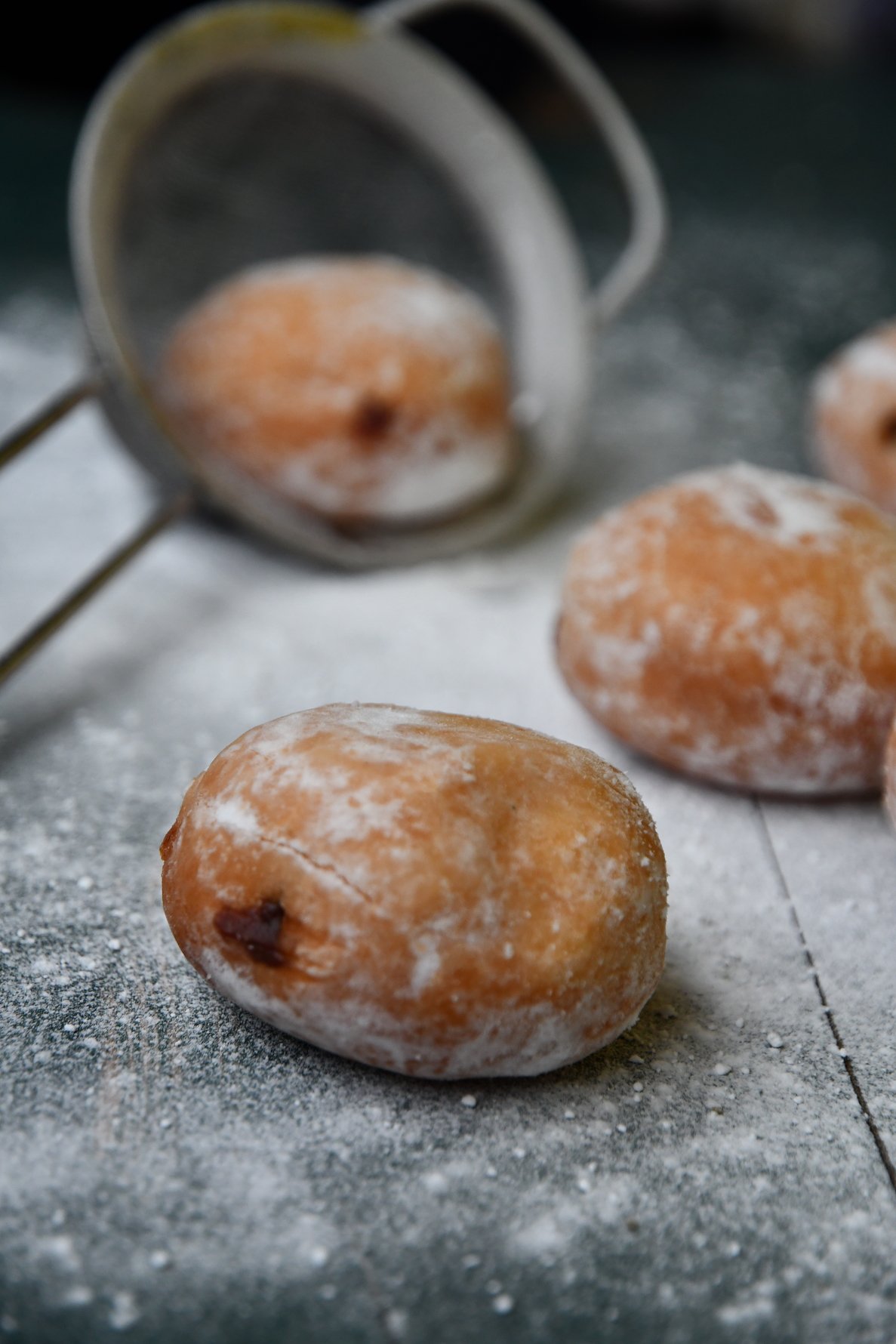 In Northern Croatia they're made from similar dough and also fried, but they're called poderane gaće (Torn Pants) or even fanjki; while in Southern Croatia they are called kroštule, fritule and uštipci.

Poderane gaće are made using risen dough that is lightly rolled and cut into squares. A small cut is made in the middle of the square and before they are lowered into hot fat or oil the hole is widen end so that it resembles torn fabric when done.

Kroštule (or in some parts fanjki) are rolled thinly and are cut into little wheels orwrapped around fingers to resemble bows or similar shapes. After frying they are usually sprinkled with fine powdered sugar. Since they are made with thin non-risen dough they have a harder texture and more crumbly —unlike poderane gaće.

Fritule are made of risen dough and may have raisins, apples, or in some cases even potatoes, added to the dough.

Uštipci are also made of risen dough scooped with a spoon and dropped into hot fat or oil. There are many variations of this recipe depending on where they're made and come in sweet and salty versions.
In any case, these sweets are rich in calories and are irresistible — but we're sure you'll find some way to lose the extra calories gained by eating these tasty morsels.

Enjoy!