Croatia has never been so full of things forfamilies with children. Always a family-friendly destination, Croatia's provision for kids has taken off in recent years, with a whole new generation of activities and attractions specifically designed with younger visitors in mind.
Nature Parks and Caves
Both the Plitvice National Park (www.np-plitvicka-jezera.hr) and the Krka National Park (www.np-krka.hr) are outstanding destinations that seem designed for that perfect family day out – which one of them you choose will largely depend where you are staying and how it fits in with the rest of your holiday itinerary. Plitvice National Park consists of a chain of lakes connected by tumbling cataracts; wooden walkways take you above the gurgling waters, and a network of boats and electric buses will ferry you from one end of the park to another. Krka offers a similar mixture of walking and boating, with chances to visit historic water-millsand monasteries thrown in.In southeastern Croatia, the reedy wetlands of the Kopački Rit Nature Park (pp-kopacki-rit.hr) offer the chance to enjoy a boat trip on the forest-shrouded Lake Sakadaš.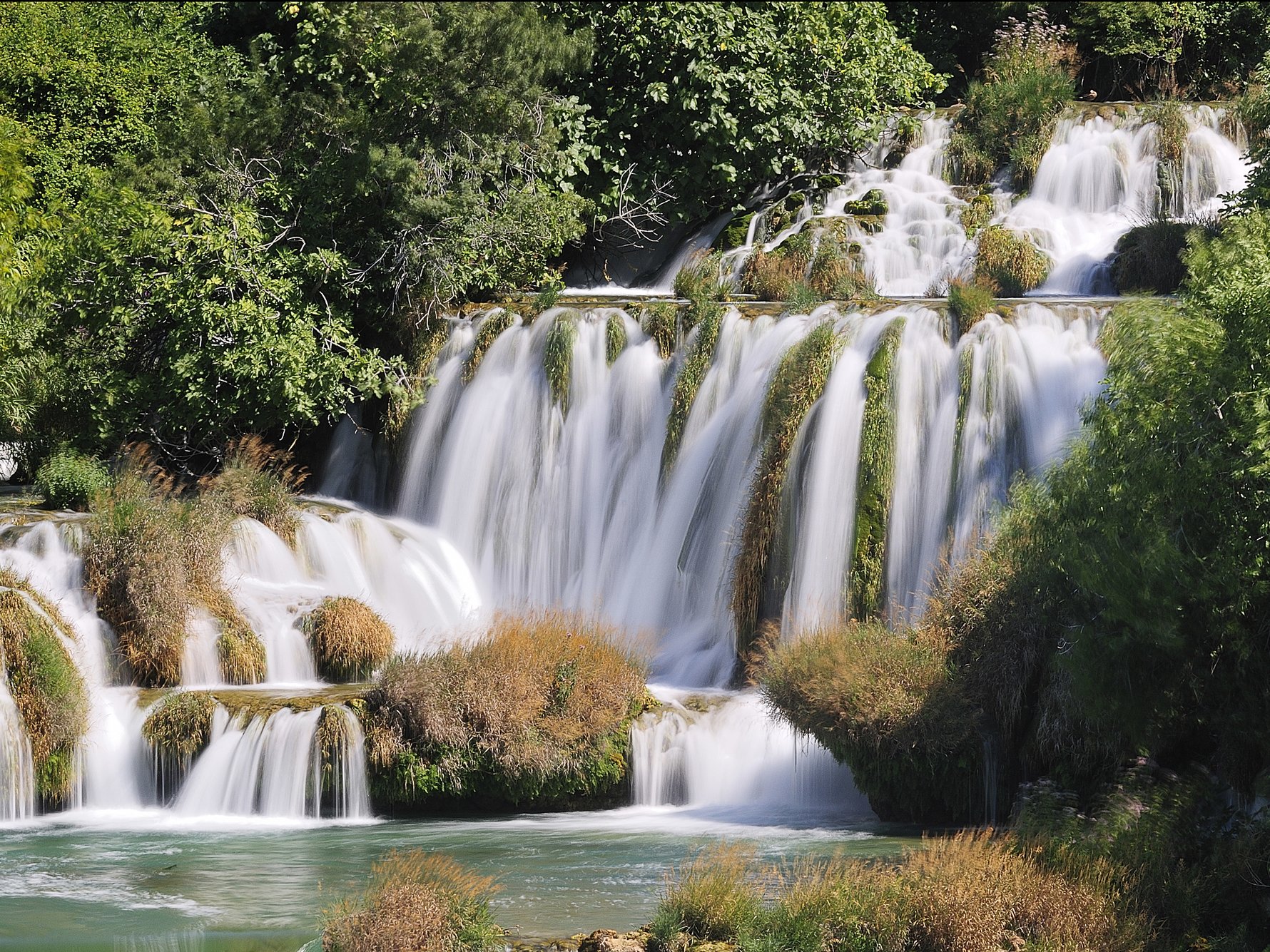 To learn more about the big beasts of Croatia's forests then head for the Large Carnivores Visitors Centre in Stara Sušica (www.centar-velikezvijeri.eu),where a multi-media display introduces you to the lives of the bears and wolves of the Gorski Kotar. An exhilarating introduction to the region's birds of prey is provided by the Falcon Centre just outside Šibenik (www.sokolarskicentar.com), with its demonstrations offalcon-handling.

One of the undoubted highlights of the Croatian underworld is Baredine Cave near Poreč (www.baredine.com), a treasure trove of stalagtites and stalagmites formed by several million years of water seepage. A 300-metre walkway leads through a sequence of astounding chambers; the cave is also home to an amphibious creature known as the olm, dubbed the "human fish" on account of its slender white body with agile arms and legs.

Something of an outlier, but extremely worthwhile if you are visiting eastern Croatia, is the House of the Pannonian Sea (Kuća panonskog mora; www.kucapanonskogmora.hr), which features audio-visual presentations of the creatures that used to swim around hereabouts when it was covered with water 18 million years ago.
On the Beach
Croatia boasts a staggering variety of beaches, ranging from the smooth-and-sandy to the rough and rocky, with lots of pebbly strands in-between. There's no reason why children will not enjoy the rockier beaches: the most important considerations are the shallowness of the water and a reasonably level sea floor. 
 
For lovers of classic crescents of golden sand, however, Rajska Plaža or "Paradise Beach" on Rab is your best bet. Backed by feeding facilities and play areas, it is also very shallow, allowing paddlers to stride out confidently into the bay. Another famously paddler-friendly beach is Bačvice in Split, a popular place to splash aroundand play beach games such as the favourite local ball-throwing sport of picigin. The glittering beach at Nin, north of Zadar, is slightly less crowded and offers acres of space for making sandcastles. For a true away-from-it-all vibe, Saplunara on Mljet offers pretty much everything you might want from an idyllic desert island, with untouched nature, clear water and acres of sand.
The spectacular Zlatni rat, a peninsula of pebble pointing into the sea on the island of Brač, fills up in summer but also comes with all kinds of activities, from windsurfing to jumping around on the inflatable islands of an offshore aquapark. For kids who are old enough to try out diving and cliff-jumping, the Kamenjak peninsula in Istria offers a multitude of rocky perches from which to launch oneself into the sea.  For a perfect day at the beach with a difference, the river Mrežnica near Karlovac is a great place to picnic on the lawns and enjoy a dip in a slow-flowing river: Belavići, with its grassy riverbank, restaurants and camp-site, is the place to aim for.
Wherever you go on the Adriatic coast, remember to pack plastic sandals or sea shoes: sharp rocks and sea urchins are frequent hazards. A parasol or beach-tent will help to keep young heads out of the sun.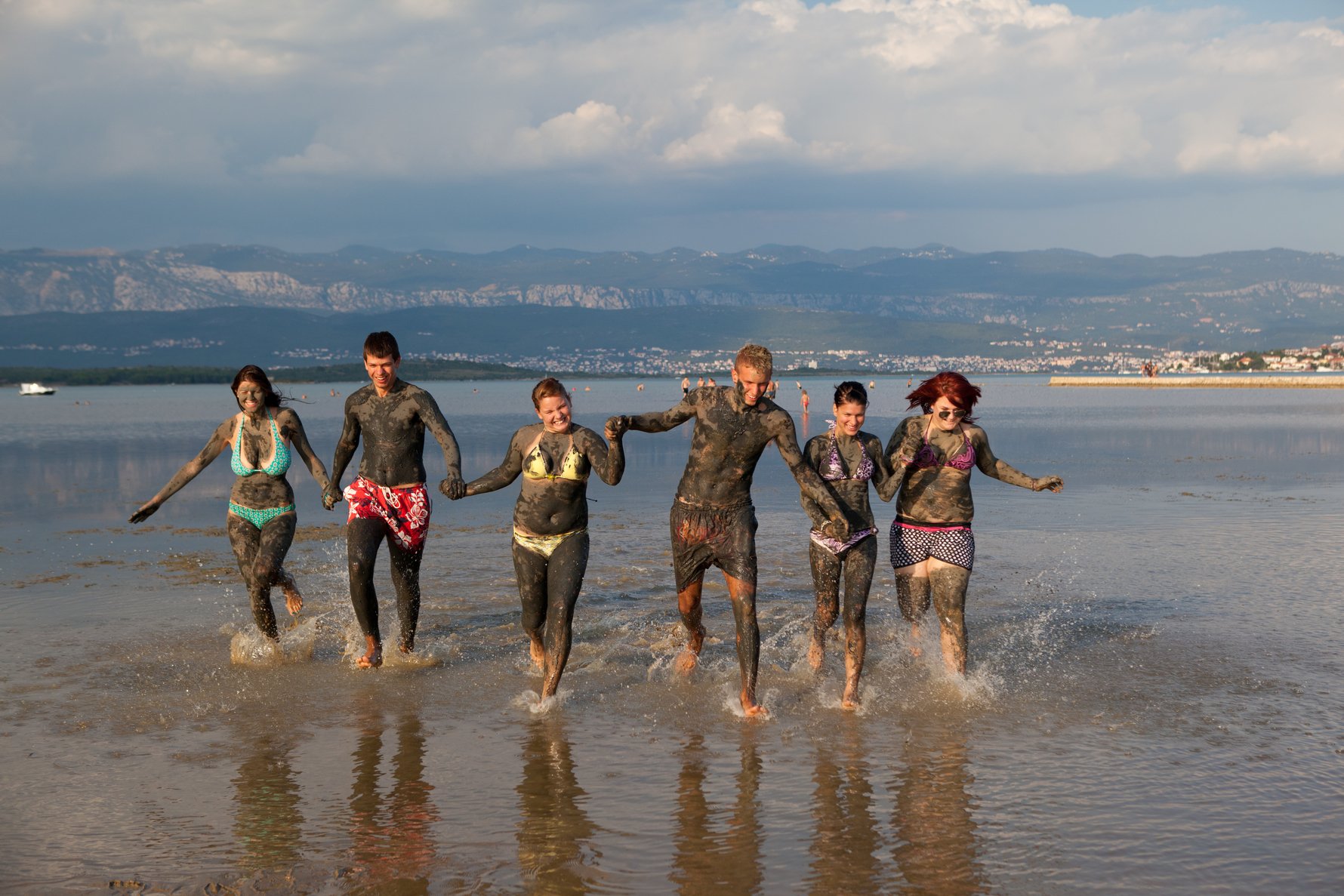 Outdoor Activities
Croatia is blessed with a thrilling range of all-the-family activities, most of which can be geared up to suit children of different ages. Sea kayaking is hugely popular in Dubrovnik and the Dalmatian islands; while windsurfing schools make good use of Adriatic breezes in resorts such as Bol on Brač and Viganj on the Pelješac peninsula. The provision of biking trails has mushroomed all over the Adriatic in recent years, with spring and autumn the ideal seasons to take to two wheels. Rafting companies abound on the banks of the Cetina near the resort town of Omiš, offering an exhilarating white-water ride through spectacular scenery.
Just inland from Biograd na Moru, Vransko Jezero Adrenaline Park (pp-vransko-jezero.hr) is part of the Vransko Jezero nature park, so you can observe the reedy lake and its bird life before tackling the park's zip-lines and high-wire walkways –which include plenty of low-altitude options for younger kids.The Kupjak Adrenaline Park near Delnice in GorskiKotar (adrenalinpark.com.hr) has a slightly more demanding high-wire park for the over-9s, as well as kids' paintball and archery sessions for those who book in advance.
For older children, zip-lines across the Cetina river near Omiš, and across the Pazin Gorge in Istria are guaranteed to get the adrenaline flowing.  
Museums and Science Parks
Recent years have seen huge improvements in the provision of museum content that is both engaging and educational at the same time. One of the best places in Croatia to take inquisitive kids is the Krapina Neanderthal Museum (www.mkn.mhz.hr),which sets the hairy hominid in the title in the context of the whole history of life on earth. Situated in a large sloping private garden, the Science Park in Oroslavlje (www.parkznanosti.com) is a fun way to explore basic physics, with a sequence of interactive learning stations that help kids learn about mass and velocity, human senses – or simply have fun bashing things.
Another must-visit for would-be scientists is the Technical Museum in Zagreb (tmnt.hr),harbouring a parade of vintage vehicles alongside a display devoted to Croatian-born inventor and electric-power pioneer Nikola Tesla. For kids with a rich historical imagination, the Barone Fortress in Šibenik (www.tvrdjava-kulture.hr) offers a virtual reality-aided trip back into the tumultuous world of the Seventeenth Century.
Ranging further afield, Med dvemi vodami (local dialect for "Between Two Rivers"; www.med-dvemi-vodami.info) in the eastern county of Međimurje is a water-themed natural history museum that uses interactive exhibits to teach visitors about the need to conserve the natural environment, there's also an outdoor play-park.
Situated in a medieval castle in Ogulin, Ivana's House of Fairy Tales (www.ivaninakucabajke.hr/hr/) celebrates Croatia's foremost writer of fairy tales IvanaBrlić-Mažuranić with an innovative display that includes animated films, interactive games, and otherworldly creatures both good and bad.  
Istria's Dinopark Funtana (www.dinopark.hr) with its stomping and roaring lizards (and the odd fairground ride) is both great fun and also pretty educational if you stop to read the captions detailing when and where these creatures lived.
Enormously diverting and eminently instagrammable are the optical tricks on show at the Museums of Illusions (muzejiluzija.com) in both Zagreb and Zadar – the puzzles on sale in the gift shop make for a great souvenir option.