We're surprised it took so long for the museum community to embrace the unusual. Art, history and ethnography are magnificent, but every now and then, we want to visit a museum that dives into something completely off-kilter. There are no boundaries, after all. These are Croatia's weirdest museums, each marvellous in its own way.
First things first, the displays in Zagreb's first-ever Cannabis Museum are absolutely beautiful. Seriously, they might be the most beautiful displays we've seen in years. The museum itself is a fantastically fascinating romp through the history of cannabis around the world, with special attention paid to Croatia along the way. Learn how this famous plant is cultivated and the influence it has had on human culture since, well, the beginning of time. Those displays though, are gorgeous.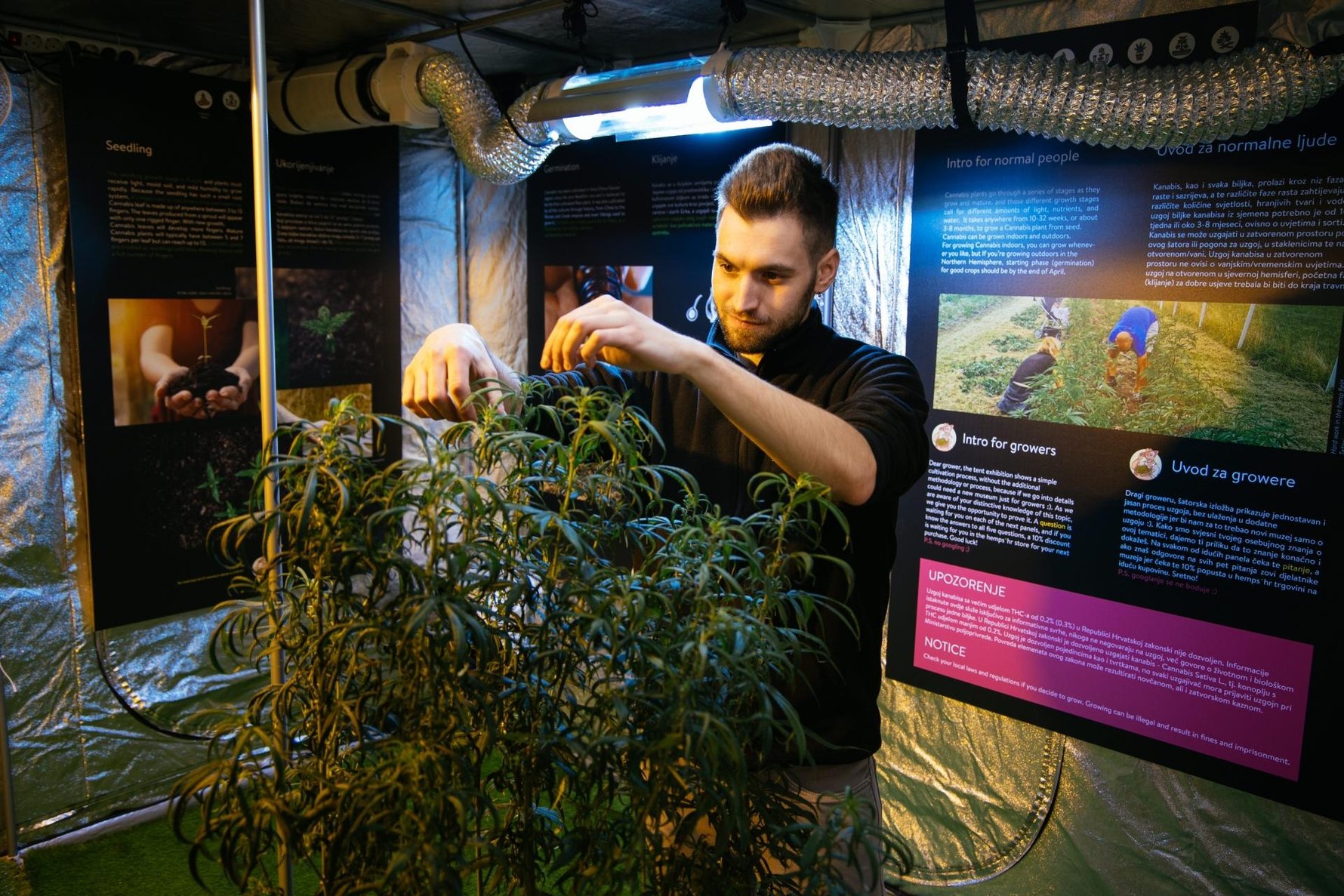 The majestic HBO series has had many of its scenes recorded throughout Croatia, including Split. In-fact, only a stone throw from the museum itself is Diocletian's basements where Khaleesi put the dragons in captivity. The museum includes weapon and garment replicas, several thematic rooms dedicated to key cities and characters, photographs taken on the film set, Sandor and more. Step aside and make space for some photos with the likes of Daenerys, Arya Stark, Jon Snow, Hodor and many others. Established by the local pharmaceutical firm JGL, who have a production plant just outside the city, Rijeka's new pharmacy museum offers an entertaining and educative introduction to the world of medicines and their manufacture. Far more than just a showcase for jgl's own activities, the educative and entertaining museum demonstrates just what can be achieved through thoughtful design and engaging presentation. Stages in the development of pharmacology from Hippocrates through Paracelsus are illustrated on a central circular panel. Lurking inside the circle is a recreation of a nineteenth-century apothecary (based largely on the real-life pharmacy that once served customers at Rijeka's railway station), its shelves lined with Latin-labelled remedies in glass and ceramic pots. We also get to see colourful posters advertising Alga, the local firm founded in 1926 to develop treatments made from seaweed (it was based in Susak, now an integral part of Rijeka but at that time a separate city on the Yugoslav side of the border). As a small, specialized collection that succeeds in shedding light on the city's social history, the JGL Pharmacy Museum will be well worth your visit. Hidden away in the narrow streets beneath Lovrijenac fortress this is a private initiative that aims to provide a museum of emotions rather than grand events and artefacts. Taking up several floors of a tall narrow house, it begins with well-known love stories connected with Dubrovnik, and pictures of well-known couples who have visited the city. Further up lie romantic stories connected with the films and TV series shot in Dubrovnik, and objects in the form of love tokens left by members of the public to illuminate their own intimate stories. There's a small activity area for kids, and the chance for everyone to leave their message on a heart-shaped sticker on the top-floor wall. Filled with mementos of relationships that have in one way or another - gone wrong! It first started here in Zagreb and has toured around the world stockpiling an amazing array of items and descriptions that may have you thinking twice. Funny yet serious, it won the Kenneth Hudson Award in 2011 for the most innovative European Museum. A sweet little secret in the heart of Zagreb, you can enjoy the Museum of Chocolate with all your senses. At daily workshops,all age groups can enjoy learning the story of chocolate: where it comes from and how it is made. For grown-ups,themed workshops guide you through creating your own chocolately treats and learning to taste chocolate like a connoisseur. There are creative weekend workshops for children workshops, and chocolate summer camps for the luckiest little ones! As much as we try to forget the existential misery of a hangover, this museum is a lot of fun. The only one of its type worldwide, Zagreb's Museum of Hangovers is a laugh-out-loud journey through the morning after the night before, packed with stories, artefacts and interactive challenges.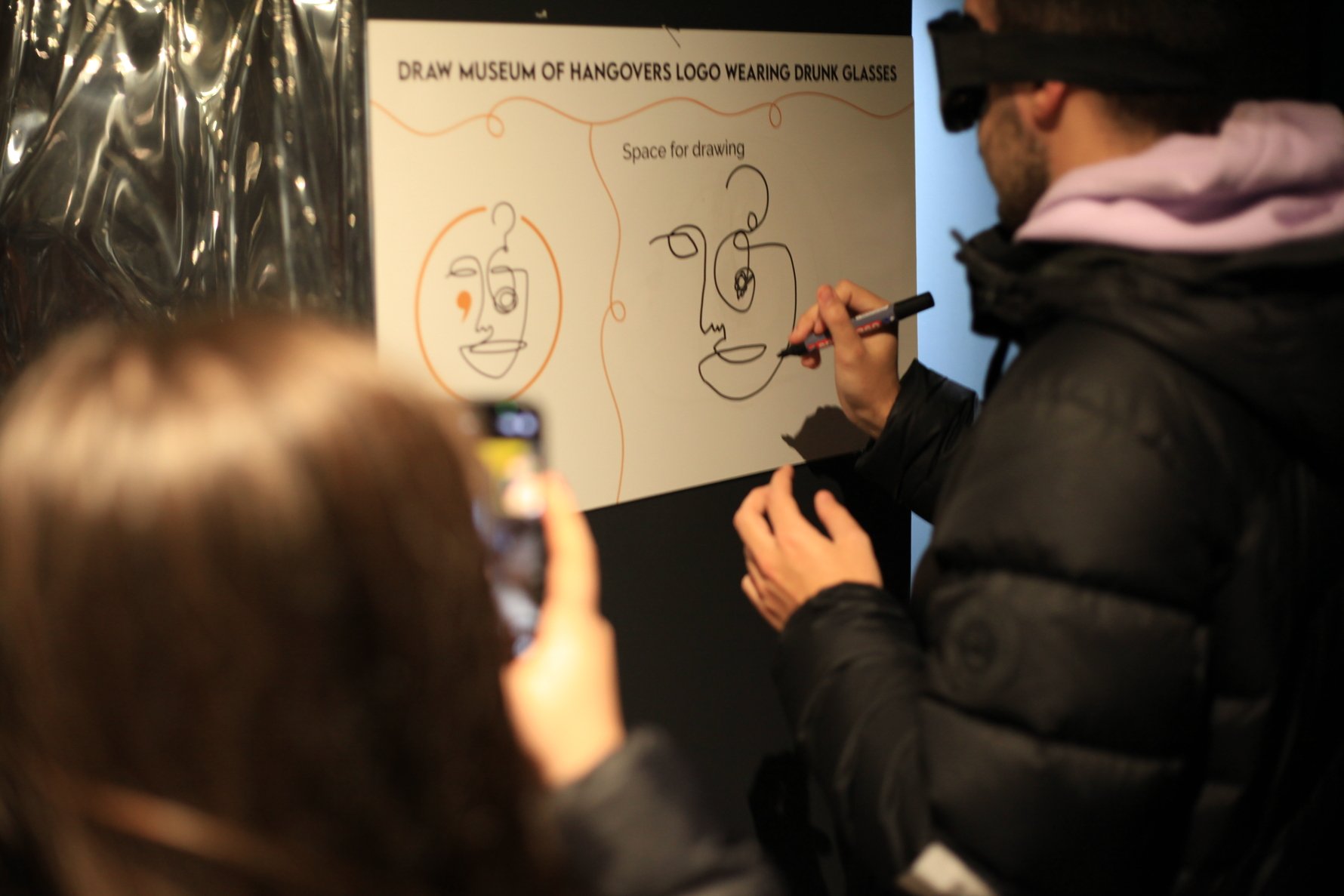 Test your perception at this amazing and unique Museums in this part of Europe where things do not appear as they should, and that is where the fun begins. An adventure of visual and sensual stimuli is about to test your very perception, or is it deception? Best of all, a transformation of the premises has just occurred with stereograms, illusion chairs and a kaleidoscope amongst the new features. Test your skills with amazing visual and sensory challenges open for all ages and in both Croatian/English. Find the solutions to all of the illusions! (Split, Zadar, Zagreb) Among the quirky Zagreb museums, the Mushroom Museum has one of the most extraordinary collections. With 1600 authentic freeze-dried mushrooms on display, including dozens of newly discovered ones, this Fungi Temple is unique in the world. Why Mushrooms? Well, it is hard to imagine the world without them. They have been here from time immemorial. Without fungi, there would be no wine, beer or antibiotics. Mushrooms today are the superheroes helping us to save the planet. Sustainable materials from mushrooms, such as mycelium, mushroom coffee and food supplements, amazing mushroom shapes and names, and so much more can be found at the Mushroom Museum. Oh, and did you know that the largest living organism on Earth is a mushroom that lives in Oregon? Explore the Museum to find out which one. Turning back the time, see over 600 exhibits of childhood games, books and toys thematically divided in a stroll down memory lane for many visitors. Toys that came from all decades and all walks of life reignite the changes in our world with the oldest toy dating to 1902 and one child's scrapbook from 1897. Hands up if you love PCs! Then why not take this opportunity to visit a rare museum of computer technology? Poised near the Nikola Host Park and behind Saint Vitus Cathedral, there are over 1000 samples of early calculators, games consoles, and computers spread across two levels. In addition, different events, workshops, play rooms, seminars, and concerts are often on the go...fun indeed! And if you need to access the net, there are 2 computers available to visitors at a cost of 2€ per hour. Also, don't miss a chance to ride a Pony, the most sold bicycle in the former Yugoslavia and still loved by people today (0,66 € per hour), or perhaps an electric car from 1984 (5.31 € per hour) is more to your liking! The social history of Yugoslavia 1945-1991 is a source of increasing interest to visitors and this new venture, housed in a former factory near the port, presents the answers to many of their questions. Mixing dutiful historical explanations with a wealth of exhibits drawn from daily life, the display begins by presenting a history of communism before going on to explain why Yugoslavian communism, led by Josip Broz Tito, broke away from the Soviet model and developed a path of its own. The sections on popular culture are really fascinating with a colourful array of books, magazines, pop stars and pin-ups. The museum is fair in its treatment of the subject, touching on the dark side of the repressive state and dealing with the reasons for Yugoslavia's demise.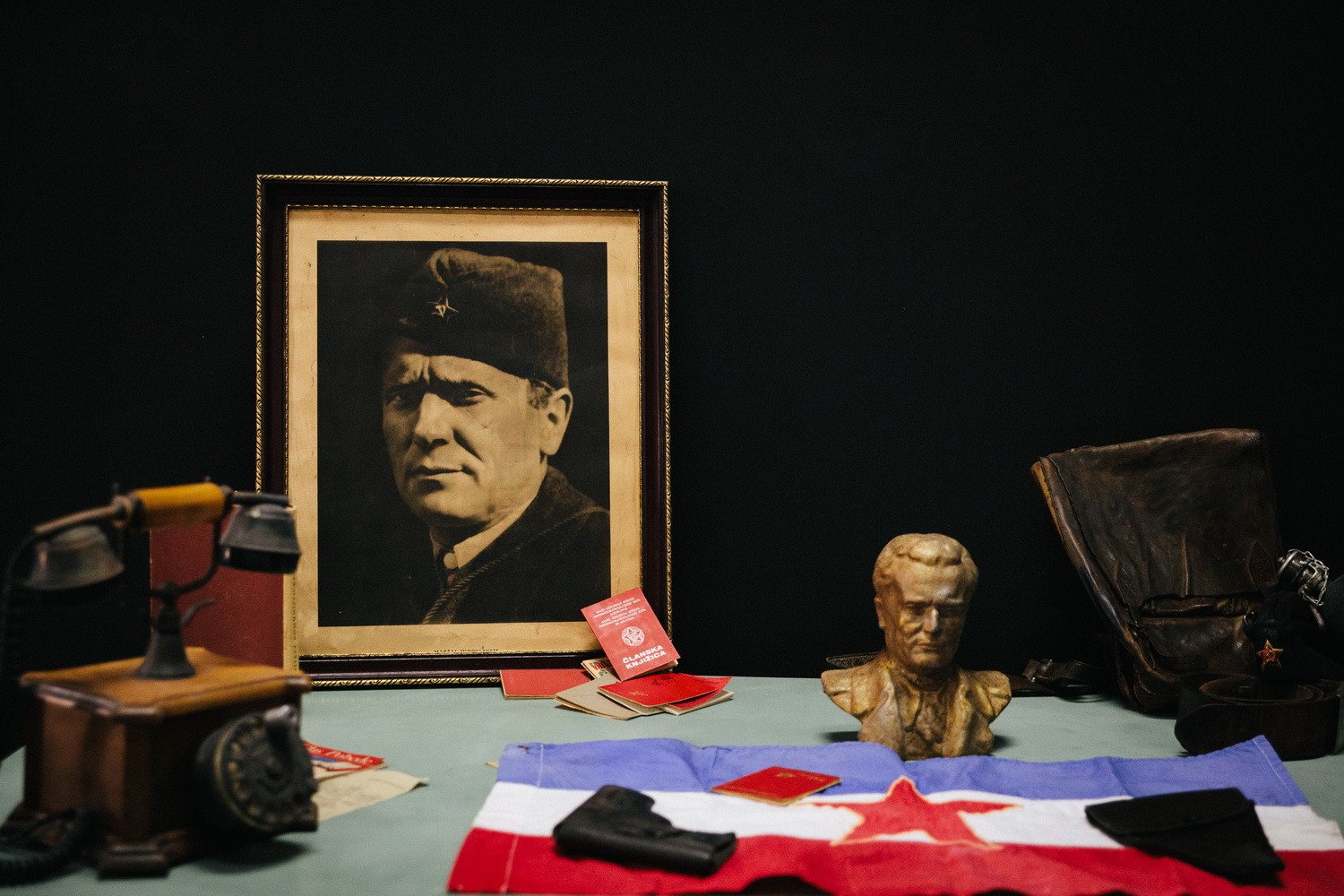 This fun museum serves as a trip down memory lane for people who were here in the 1980s, and as an education in a golden era for those who were far away or not yet born. The 1980s in socialist Zagreb were bittersweet – undoubtedly there were systemic and political problems, but there was a certain carefree innocence which many yearn for today. However we are here for a fun peek into the home of a Zagreb family just as it would have been then, and you are free to play the records, try on the clothes and play with the toys and the retro Atari and Commodore 64 computer games!

Vinkovci Telephone Gallery
The smallest art gallery in the country? That honour goes to the British-style red phonebox in Vinkovci, an eccentric initiative established by Englishman Stephen Mark Gaunt and Welsh charity organisation CARE (Croatian Aid and Relief Expedition).

From Victory in 1945 to Victory in 1995
October 17 - November 10
An exhibition of war photography, this showcase finally comes to the Museum of Red History in Dubrovnik. The exhibition features photos from Živko Gatin and Majko Biljko, two soldier-photographers who fought in World War II and the Homeland War, respectively.