Zagreb city centre of course has plenty to occupy the tourist, be it morning, noon or night. But what about elsewhere? What might the Croatian capital have that's certainly worth taking a tram out to the fringes? Here are some choice places for you to consider. 


Egoist bar
Veslačka ulica 17
Egoist bar has three locations in Zagreb, and perhaps all three might suit you even in one day of exploring. Cvjetno naselje is an area just north of the river and to the east of Savska, the main north-south road running from the city centre. It is here you will find the first, at Veslačka 17. 
Egoist. And yet so good for everyone is their slogan, and in truth it is. Here you'll find the standard fare of course, tea, coffee, beers and signature cocktails, but if we're leaving the comfort of the centre we need more than that. The bar itself is non-smoking, a rarity in Croatia, and this is also one of even more rare places you can get brunch, in the form of Danish 'open-faced' sandwiches (smørrebrød) freshly prepared on made-to-order bread, burgers and waffles. For those who do smoke, you'll find an excellent terrace space awaiting you.  Thanks to the modern interior and modularity it has been recognised as a perfect place for private and business parties or lectures. To get here, take the 14 or 17 south from the main square, the 4 west from the train station, and the 5 south from Kvaternikov trg.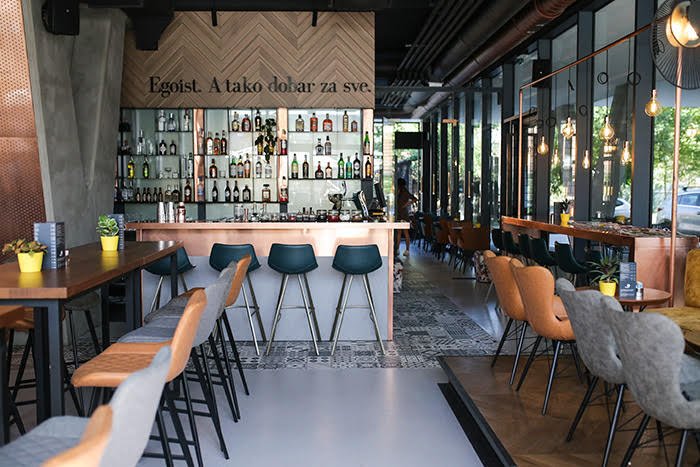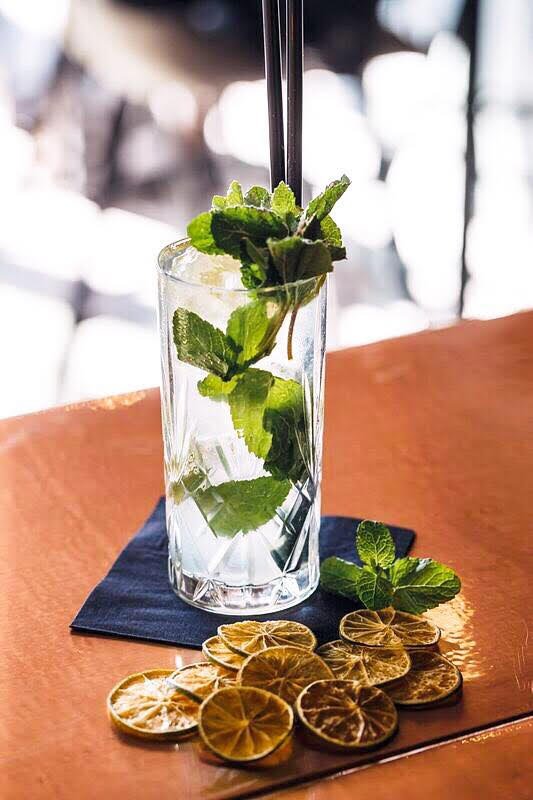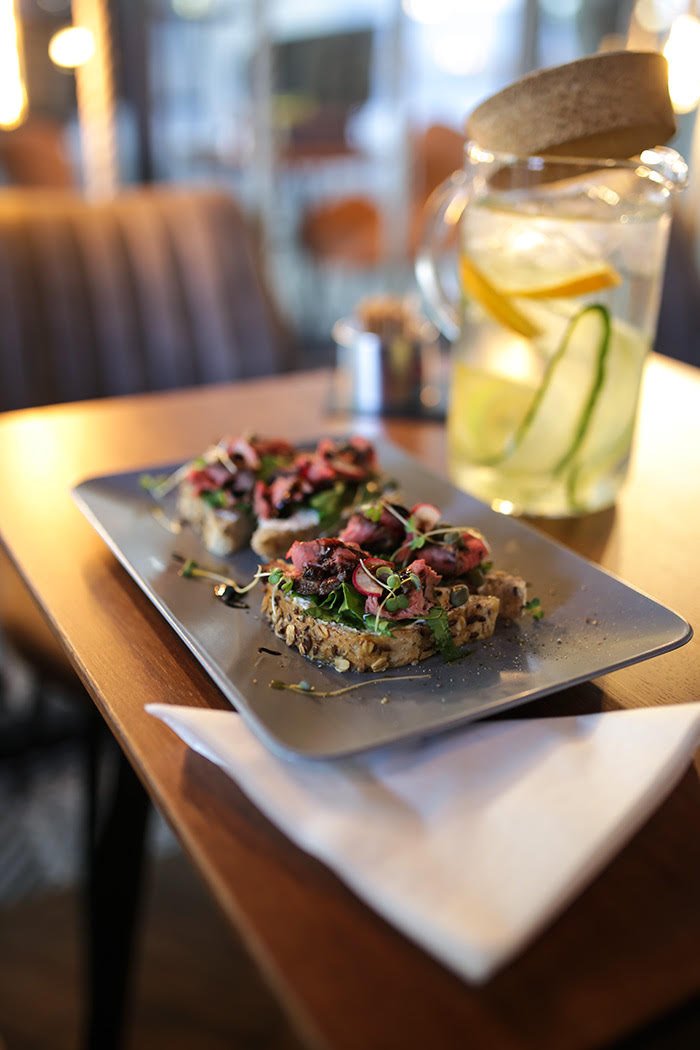 Greenery Procaffe
Ulica grada Vukovara 52e
Greenery Procaffe appears much like its name... green. In addition to the green wash tones of the decor, you'll find here plants of all types and sizes. To continue the outdoors impressions, you'll also find several tables the seats of which are swings!
It's Instagram friendly, if such things concern you, and if you're simply after a relaxing drink with friends then you've the first floor seating area which keeps you out of the way of ground floor and terrace hustle and bustle. The cafe also has a special coffee-making machine, which can print customised messages atop your coffee, perhaps making this a rare occasion where it's far more polite to reach for your phone. 
Situated near the junction of Vukovarska and Savska, you'll find it a simply matter to get here, with trams 3, 4, 5, 13, 14, and 17 all passing directly outside, or just beyond.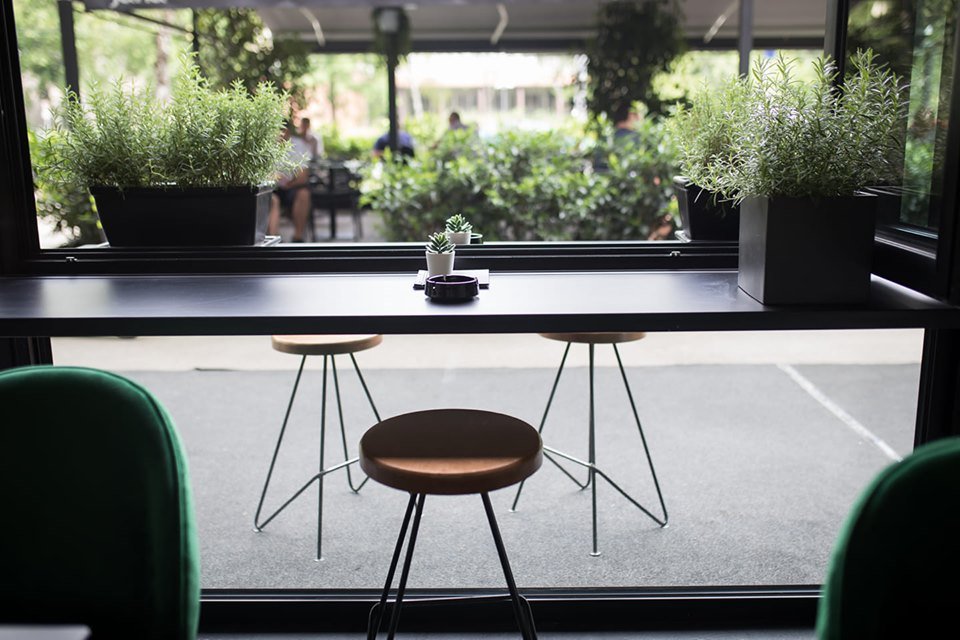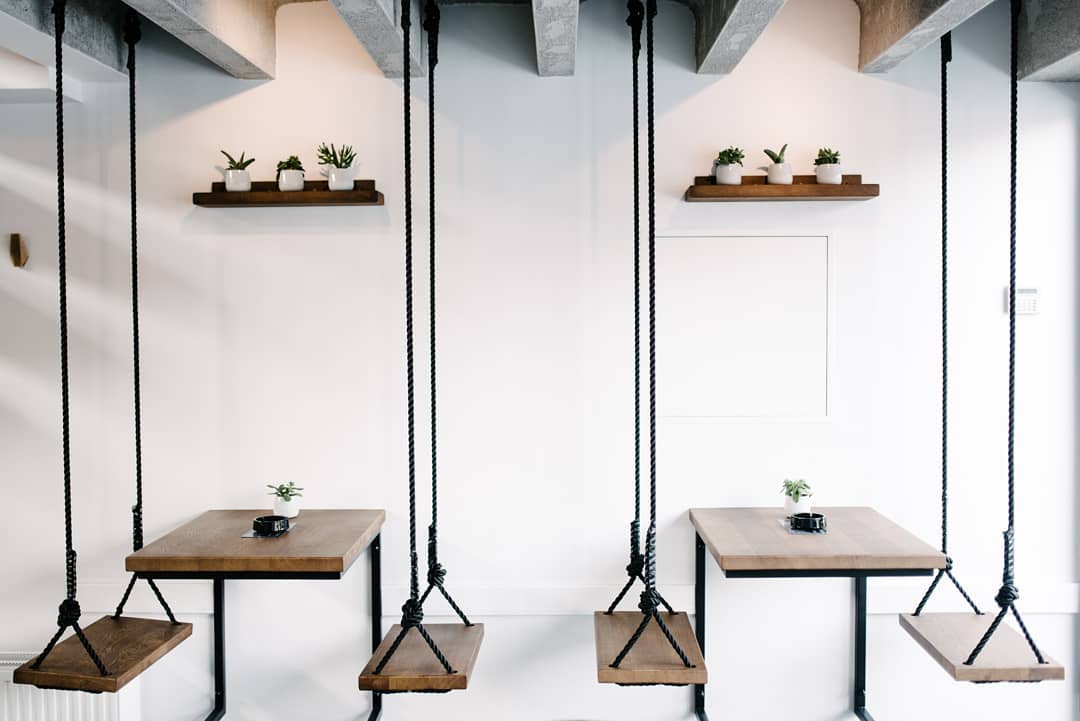 A Most Unusual Garden
Horvaćanska 3
This is one of those places you see when flying past on a bus or tram and think to yourself, "I really need to go there…". Somewhat hard to describe, it's some part Peter Pan, some part Alice in Wonderland, some part playground, but a playground for the grown-ups, right? Just look at the pictures! There's shade, there's seating set aloft for those who like being king of the castle, there's just this wonderful sense of serenity, amplified all the more for seeing those buses and trams whizzing by, carrying people who are looking at you, and thinking to themselves, "I really need to go there…". 
Dog-friendly, like so much of the city, this is a fantastic spot to break up a walk along Nasip, or a place to grab a quick drink before heading home. Savski most terminal is across the road, and from there you've access to just about every corner of Zagreb. And, of course… there's gin to be had. 

Jolie Petite
Ujevićeva ul. 17
What are we to do when cakes look this good? Take a picture first, of course, but don't let the aesthetic awesomeness of the work at Jolie Petite Patisserie put you off from devouring these creations. Expertly made and meticulously designed, these are cakes from the heavens. Do they make cake in heaven? We'll be very disappointed if they don't. If you need a special cake made, look no further, although feel free to nip in for a bite, whatever your desire.

Kavantura
Horvaćanska 23a
Coffee for people who take coffee seriously but want to have a good time when drinking it. Speciality coffee is the name of the game of Kavantura, where the beans are crisp and the atmosphere is good, all enjoyed in a cafe with a playlist curated by the customers. Kavantura also serves excellent craft beers, juices, teas and more for those who have had enough coffee, and the seriously enthusiastic can take beans home for personal use.

Kavana Corso
Rapska 35
Brass and copper tones is the best way to start with a description of this cafe, oh and a piano sitting in the middle of it all. Their Instagram account will give you a better idea. If you've not seen it in passing, chances are someone's told you all about it already. Hidden away on Rapska, Kavana Corso has a 1950s / steampunky feel. Certainly worth the visit if you're eager to try somewhere new.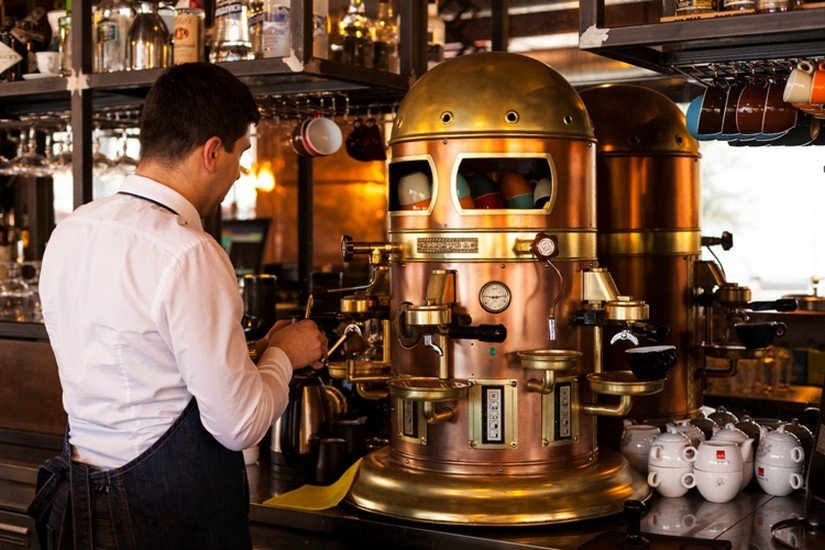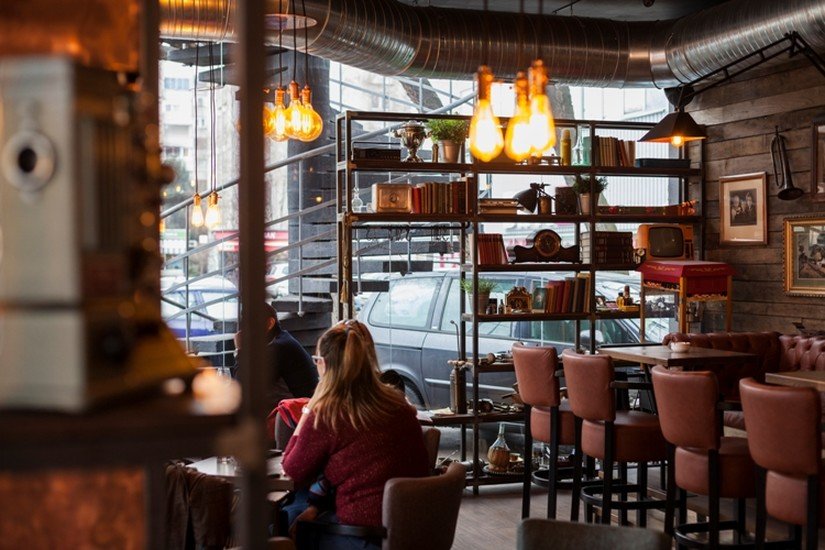 Bonk
Vrbje 1B
The past decade or so has seen something of a cycling renaissance across Europe, and if it means more places like Bonk, then we are all for it. Part cycling shop and part cafe, Bonk marries the liberating joy of life on two wheels with the beauty of socialising. The coffee (roasted by Bonk) is fantastic, and the craft beer selection is a delight. Pick up whatever you need for your next cycling trip, and stick around for coffee and conversation to get the planning done.