Croatia's first Dark Sky Park at  Petrova Gora was designated by the International Dark Sky Association (IDA) in 2019 following more than a decade of work by the Beskraj Astronomical Association.
What is a Dark Sky Park?
In the words of the IDA, a Dark Sky Park is "a land possessing an exceptional or distinguished quality of starry nights and a nocturnal environment that is specifically protected for its scientific, natural, educational, cultural heritage, and/or public enjoyment."

Research published in 2016 in The New World Atlas of Artificial Night Sky Brightness found that "two thirds of the world population can no longer see the Milky Way from the place they live due to light pollution."

Scientists are discovering that light pollution has a harmful impact on ecosystems and human health. Insects are attracted to light. Birds use the stars to guide them on long migration paths. Predators rely on the cycle of night and day to feed. Disrupting these phenomena may have devastating effects such as depleting insect populations leading to crop failure.

Humans also rely on the natural cycle of dark nights and light days to regulate sleep and hormone production. Light pollution has been implicated in health issues as diverse as depression and obesity, breast cancer and diabetes.

The IDA is working to raise awareness of light pollution and create a worldwide listing of Dark Sky Places to protect the night sky and promote responsible use of night-time lighting.Much light pollution is caused by public authorities' lack of awareness of the impact of urban lighting. Returning the magic of dark night skies can start with more sensitive use of public lighting, which also helps prevent climate change.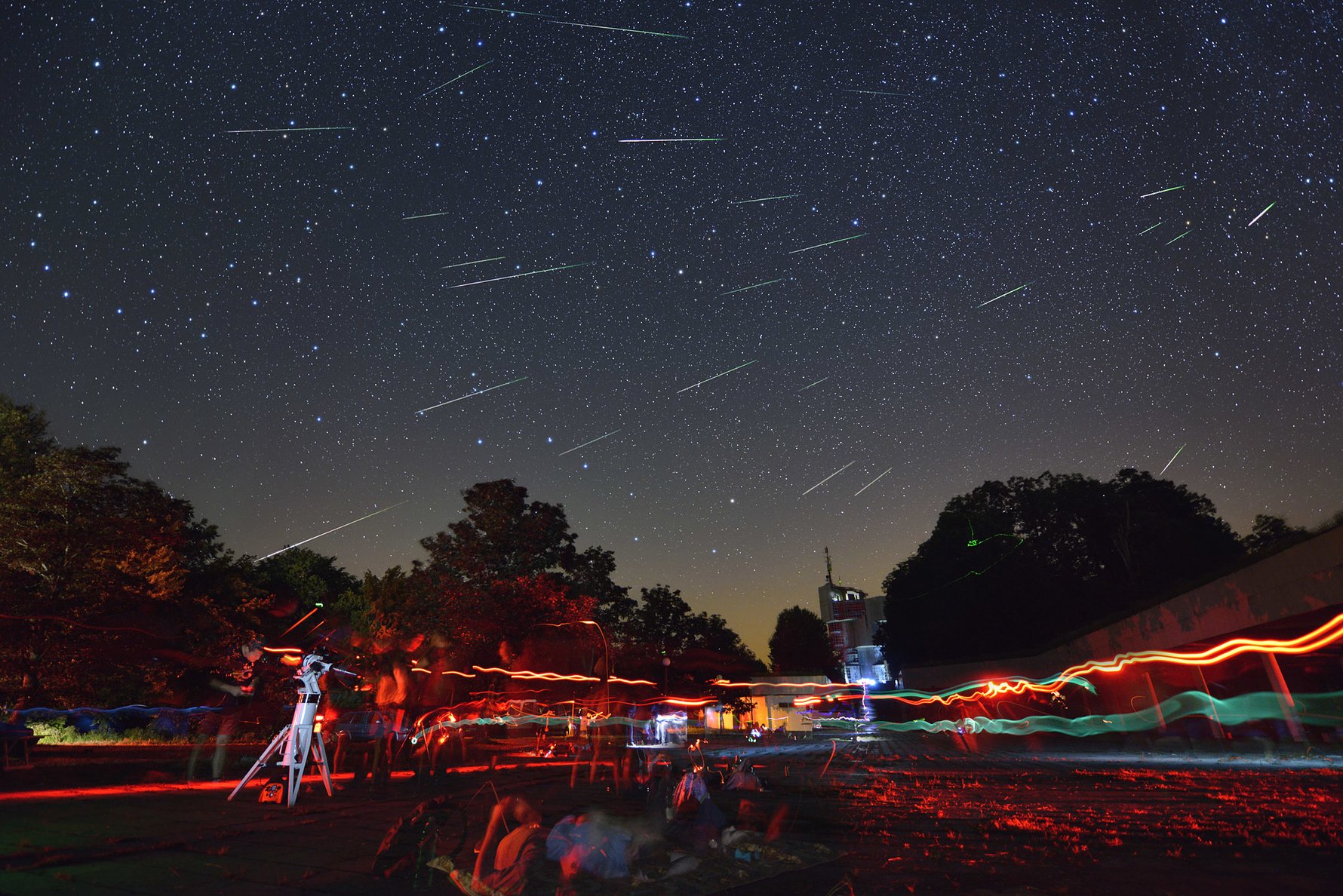 Photo by Darksky
Why Petrova gora?

Petrova gora is a range of forested hills in the heart of Croatia, in a region south of Karlovac close to the border with Bosnia. The highest peak, Mali Petrovac, is 512 metres above sea level.

The area was once an important military cordon between Christian Europe and the Ottoman Empire, but over the past two centuries it has become depopulated. It's thanks to the distance of the Petrova gora peak from urban centres that the night sky is dark enough to let astronomers and stargazers to enjoy the magic of the night sky.

The status of an IDA Dark Sky Park is a welcome addition to a programme of protection of the natural and cultural landscape of Petrova gora. Even here it was found that the night sky is 1.5 times lighter than it should be, so work has started on laws to prevent uncontrolled night-time lighting.The Park will also help the area to sensitively develop its tourism potential as it a has a great deal to offer.
What else can you find there?

Petrova gora is part of a protected landscape encompassing a range of hills carved into steep valleys criss-crossed with springs, streams and waterfalls and covered with thick forests of beech, hornbeam, holm oak, birch and sweet chestnut, with the occasional small meadow hidden within.

The peak affords wonderful views over central Croatia as far as Slovenia, and over the nearby border into Bosnia and Hercegovina. However, it is only 90 minutes' drive from Zagreb. This position, as well as the exceptionally dark night sky, has been the reason for the site's growing popularity with astronomers who gather here to photograph astral phenomena at "star parties". Each year in August, for example, an event is organised to watch the Perseids meteor shower. 
Monument to the Uprising

Petrova gora's peak is topped by the striking Monument to the Uprising of the People of Kordun and Banija in an abstract Modernist style, commemorating local Partisan soldiers who fell in bitter battles which helped Allied forces liberate Europe.

The monument was designed by Vojin Bakić (1915-1992), a Zagreb-born sculptor trained by, among others, Croatia's most famous sculptor Ivan Meštrović. He lost four brothers in World War II concentration camps and his works are noted for the irinter play of light and reflections.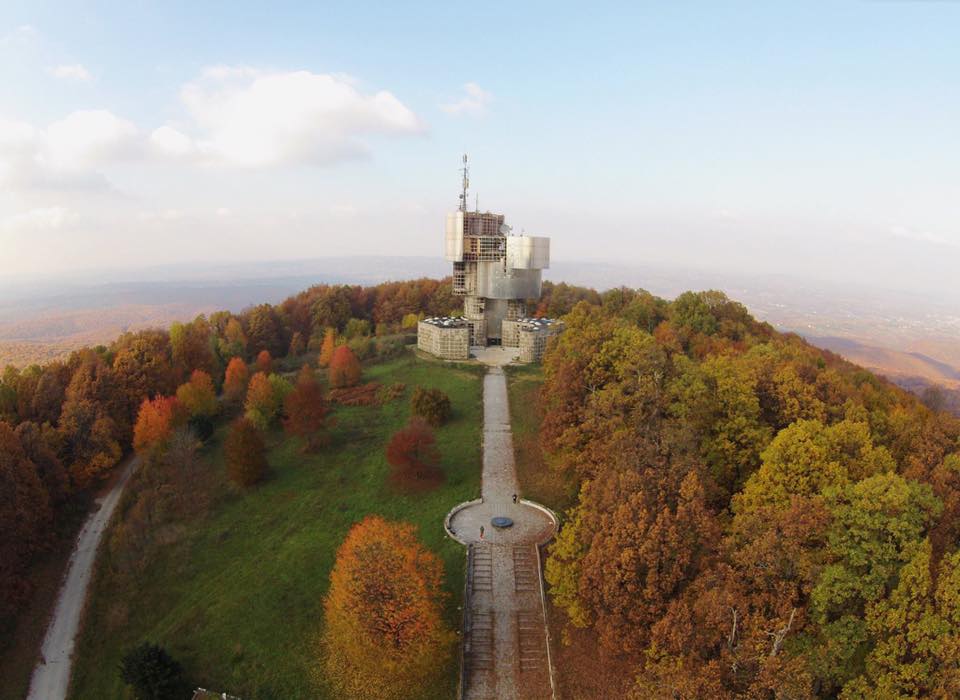 Photo by Lovački dom Muljava

Th estainless steel sheeting which once reflected the sun from the monument has mostly been stolen, leaving a skeleton structure of concrete and iron. Access inside the monument is forbidden as it is dangerous, but an internet search will show you the concrete stairwell whose aesthetics have not been erased.There is a modernist visitor centre and a car park. The Petrova gora monument is considered a notable example of monument design in southeast Europe on enthusiast sites such as www.spomenikdatabase.org.

The monument commemorates 40 years since the founding of a secret Partisan hospital nearby which treated thousands of wounded and sick soldiers and civilians. In the 1980s turmoil following the death of Yugoslav president Josip Broz Tito saw the monument slide into disuse as the country descended into the war of the 1990s.
The Central Partisan Hospital

The Partisan hospital was just one of a number of military hospitals in this area, and part of it was made into a museum. You can still see it but it was badly damaged in the 1995 Operation Storm and has been disused ever since. Wooden cottages with tiled roofs nestle under trees,and underground shelters are dug into the hillside. The complex was never discovered by enemy forces. Next to it you can see the grave markers of the Partisan soldiers who died there and the headstone of Dr Marija Šlezinger whose dying wish was to be buried there to mask the underground shelters below.

Decades of acrimony mean it has been hard to disentangle these historic structures from ethnic strife. Apart from the astronomers and occasional events held by anti-fascist groups in Croatia the Petrova gora monument has been almost entirely abandoned.

However, patient voices have argued that the monument and hospital are vital to the history and cultural heritage of the region and should be restored. In 2012 a leading Zagreb art gallery held an exhibition in the visitor centre inviting the public to suggest how the monument might be used; the Israeli Embassy in Zagreb has committed funds for the buildings' restoration, and discussions have begun at the Croatian Ministry of Culture on designating the Partisan hospital a UNESCO World Heritage Site.
Walking and wildlife

A disused hiking lodge bears testament to the visitors this area used to receive, but you can now visit a tourist centre at the Muljava hunting lodge where you'll find an information panel with a map of loca walking trails, a souvenir shop and details of other activities such as archery, horse riding and cycling.

Following the red hiking trail takes you to the Partisan hospital, an hour and 45 minutes' walk away. Part of the green trail follows the route of an old Roman road, a military route connecting the Dalmatian coast with the Pannonian plains. There is also an educational trail for people with special needs.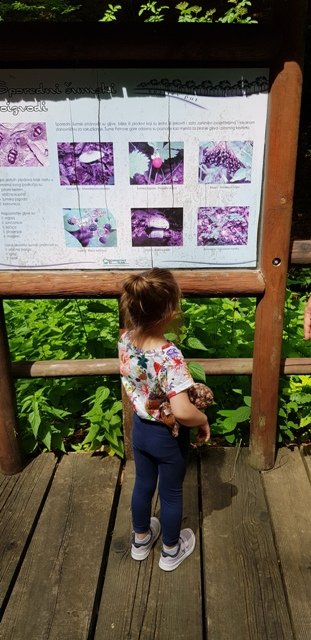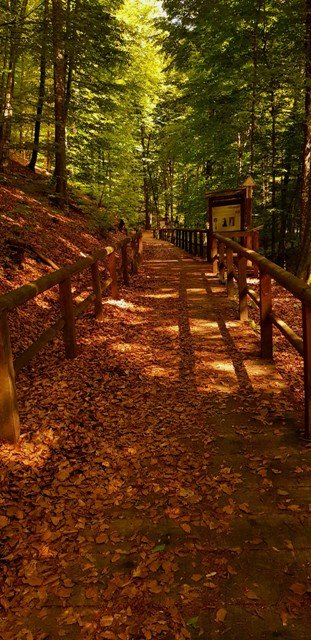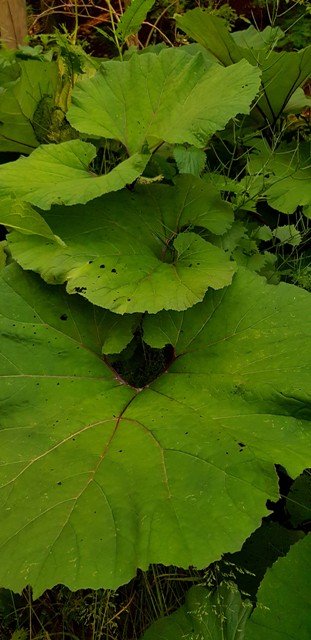 Petrova gora is rich in wildlife. To date, its fauna and flora have not been fully catalogued but it is known to be the habitat of several protected species. The forests are home to deer, wild boar, wildcat, European tree frog, otter and several species of bat.

A bird reserve spanning 13.6 hectares is equipped with walking trails, information panels and hides, and ponds, nesting houses and feeders for the birds. 31 species of bird have been spotted here to date, including different species of hawk and owl. Protected species include European honey buzzard, kingfisher, woodpecker and flycatcher.

Close to the bird reserve you'll find the grave of Croatian King Petar Svačić (1093–1097) who died here in the Battle of Gvozd against Hungarian King Coloman. There are also architectural digs of Roman settlements that were built here due to the proximity of the Roman road and the thermal baths at Topusko.

At Petrova gora stories of dark and light intertwine: dark skies, dark days in history and the beacon of human endeavour. Dark forests that are home to wildlife and a pristine environment give hope to us all.With the Dark Sky Park attracting more visitors and highlighting the need to preserve nature there is the sparkle of a brighter