Ćevap or tofu!? Both! Says Siniša Pavić, who gives us his view on meat-eaters versus vegetarians in Croatia.

However much Croatians would like to be, and are, open to the rest of the world, however up-to-date they are and in step with all kinds of trends, gastronomic ones included, there is no sense in lying: Croatia is still above all a land of meat and meat-eaters! Meat is the main item on the Croatian family menu.

It's enough for the traveller to take a short detour from the motorway in summertime, start along the old main roads and to gaze in wonder or in cheerful expectation at all those lambs gently rotating on spits, or the piglets which have met the same fate. Mind you, there is not much that is authentically Croatian here, while for example Brač island is thought to be the ancestral home of the delicacy vitalac, known in Turkey and Greece as kokoreç or kokoretsi, woven from all possible kinds of lamb intestine.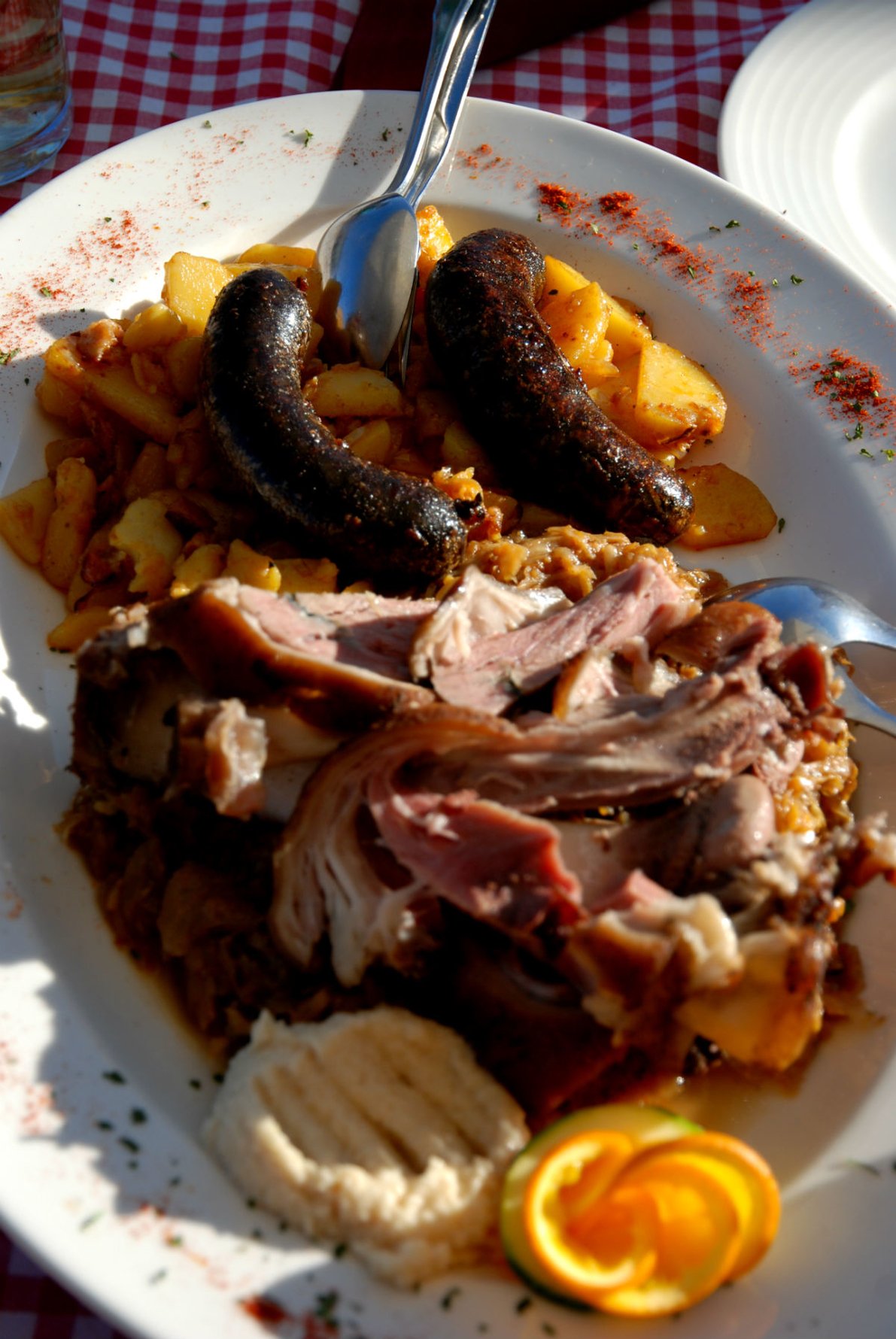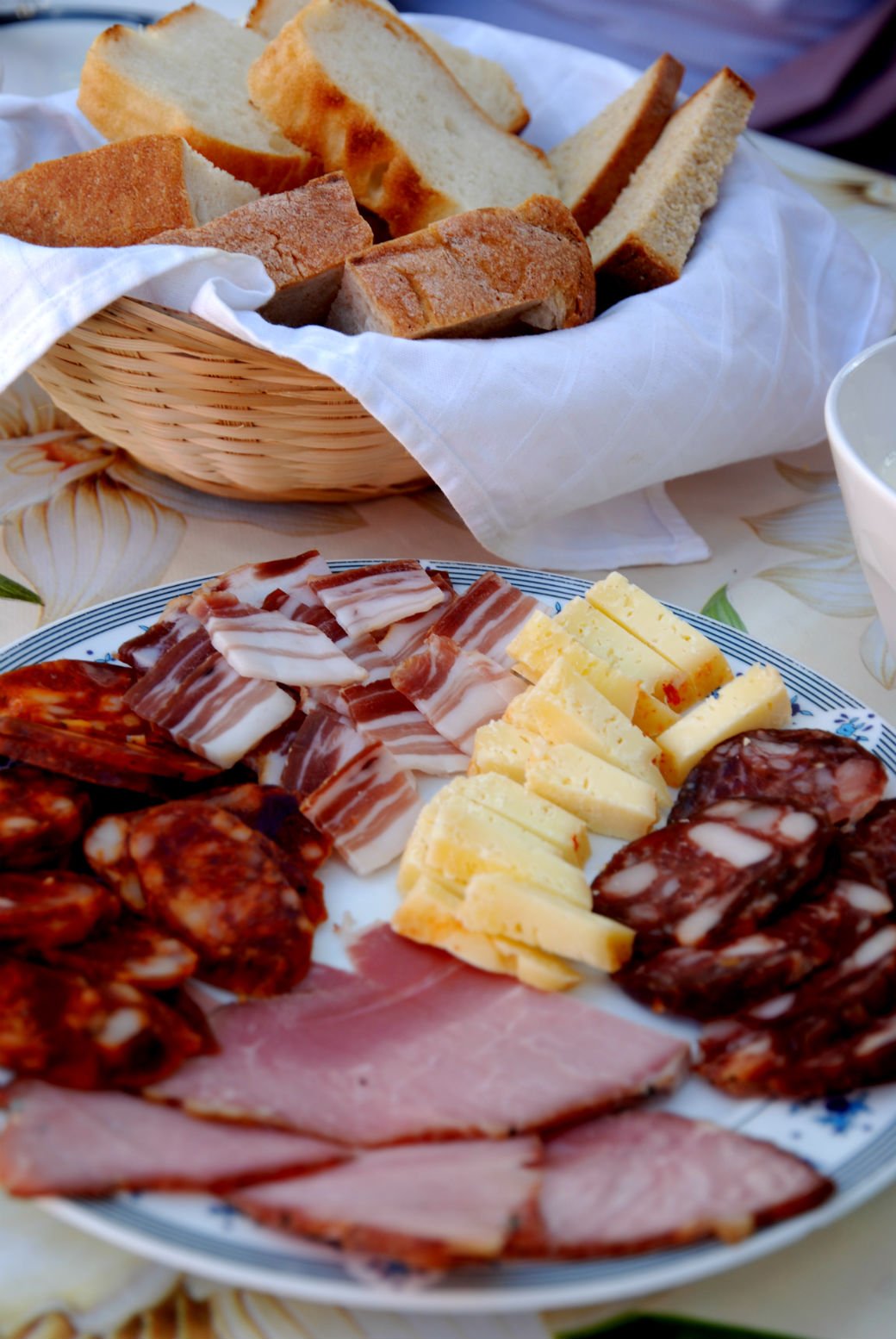 Photos by Višnja Arambašić

Probably all those conquerors who tramped through the Croatian territories though history left their meaty trace. Ćevapčići (spiced meat patties), the aforementioned lamb, Wiener schnitzel which we have embraced as our own, sucking pig done in a hundred different ways, various goulashes…

We're pretty keen on poultry too, gorging on roast turkey with mlinci, guzzling chicken, and we adore game. Maybe it's got something to do with the fact that in the not so distant past we didn't live particularly well. One pig went a long way to feeding many hungry mouths. It was exploited to the full, and we must admit that this nation has learned to make a magnificent delicacy of a leg of ham.

Here a pig's head has ended up as the stuff of legends. In school we used to learn that the former leader of Yugoslavia, Josip Broz Tito, as a child fed his hungry brothers and sisters with a pig's head. Nowadays there are very few people other than chef Igor Gudac who would take to the task of cooking a pig's head for hours to make a wonderful dish. On the contrary, nowadays it is ever more the case, all over the world, to kill a beast just for a small piece of the highest quality meat. Unfortunately. It sounds wanton, because to a great degree it is wanton.

However, there are few people who do not have their own treasured childhood memories related to meaty meals, be it that they found popularity among their school friends because of their sandwiches made with the perfect salami, or that they hid a piece of home-made sausage wrapped up in newspaper out of fear that their parents would scoff it all. On the other hand, it's not like we don't have meat-free, vegetable-based memories, for example of our favourite aunt who made the best birthday cakes, and who was the only person who knew how to cook greens so that they were appetising for children.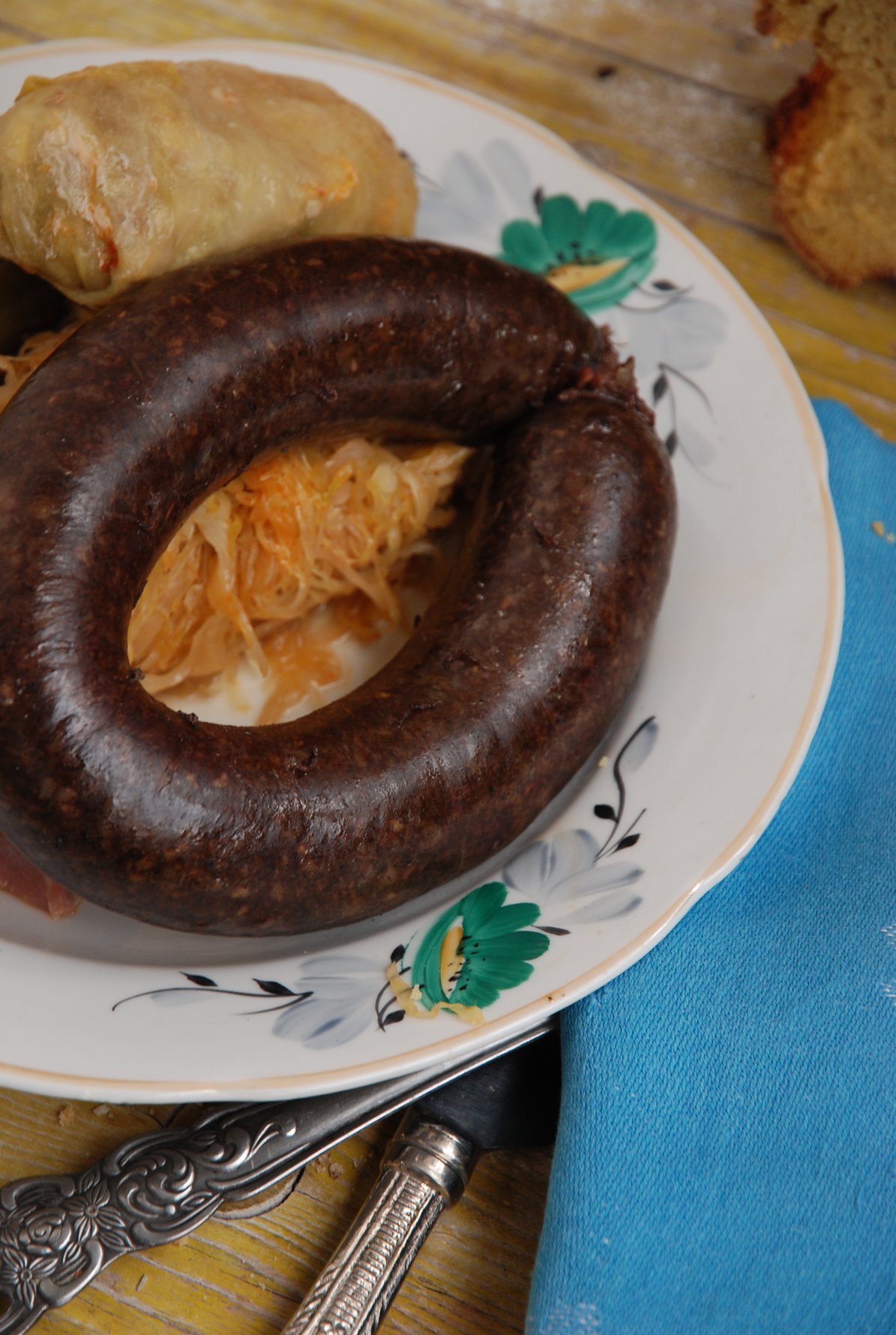 Photos by Višnja Arambašić

So while mother annihilated her collard greens with enormous amounts of smoked meat, Aunty Franka's stewed collards greens, or those bitter mixed wild greens of hers were a real treat that had not come within a whisker of any meat. A little salt and olive oil and that was that. For a long time now being a vegetarian is no scandal, for why should it be? Although stand-up comics on the ascendant sometimes hitch a ride on that topic, saying for example that vegetarians are perhaps not wrong but in no Palaeolithic cave has anyone ever found a drawing of a soya bean.

Any real vegetarian will give you at least a million reasons why it's great to be a veggie, from the health benefits to the aforementioned rights of animals which are raised in inhumane conditions in the name of food. Vegetarianism is part of a broader life philosophy, even though the truth that a well prepared meal is simply a well prepared meal already seems like good enough reason. So, while one person cannot imagine happiness without lamb crackling another can enjoy seitan, tofu and vegetables just as much, if not more.

However, although the division into the world of carnivores and the vegetarian or vegan world seems strictly defined, the boundary is actually far softer. More precisely, between those two worlds there exists a third which gladly and peaceably leaps to and fro across the barricade, enjoying every bite. Stuffed tortillas with tempeh with sweetcorn, beans and spicesin tomato sauce, or a wok with jasmine rice, capsicum, carrot, onion, peanut and soy sauce. Can there be anything wrong with vegetables prepared in a million ways, or so that they seem just like the wonderful vegetables of our childhood, opening up new worlds in the fullest sense of the word? There are gourmets on both sides, but the happiest seem those who are prepared to enjoy both worlds equally.

There are not as many restaurants serving real vegetarian food as there should be in Croatia. There are quite a few excellent chefs who say that they would cook only vegetable dishes if they could afford to work that way. The fact is, however, that some have succeeded, thanks to dogged effort and persistence in educating the public, and thanks to their insistence on freshly picked ingredients and on a firm connection between organic farming and the end product on the plate.

Vegetarian restaurants bring us new flavours and break down old stereotypes. On the other hand, chefs who endeavour to turn spit roast lamb, fillet steak and barbecues into something more, something more demanding, more attractive to the eye and pleasing to the tastebuds are engaged on no less noble an endeavour. All of them are trying to keep in step with the rest of the world, if not to go further, and all of them are doing all they can to position Zagreb and Croatia as best they can on the gastronomic map of the world.

So, either we should bury the hatchet as we walk our parallel paths in side by side, or we should work actively on both front lines disseminating knowledge, about flavour and gastronomy above all. We can't be killed by the new, we can indeed only be made stronger. Or, to put it simply, you can eat lamb without spring onions, with bean sprouts for example, while the opposite is also true. So, bon appetit to us!