The airport, Port Lotniczy Gdańsk im. Lecha Wałęsy (aka Gdańsk Lech Wałęsa airport and sometimes Rębiechowo Airport), is 16km west of Gdańsk centre in the Rębiechowo district. Its IATA airport code is GDN. The modern terminal handles both arrivals and departures.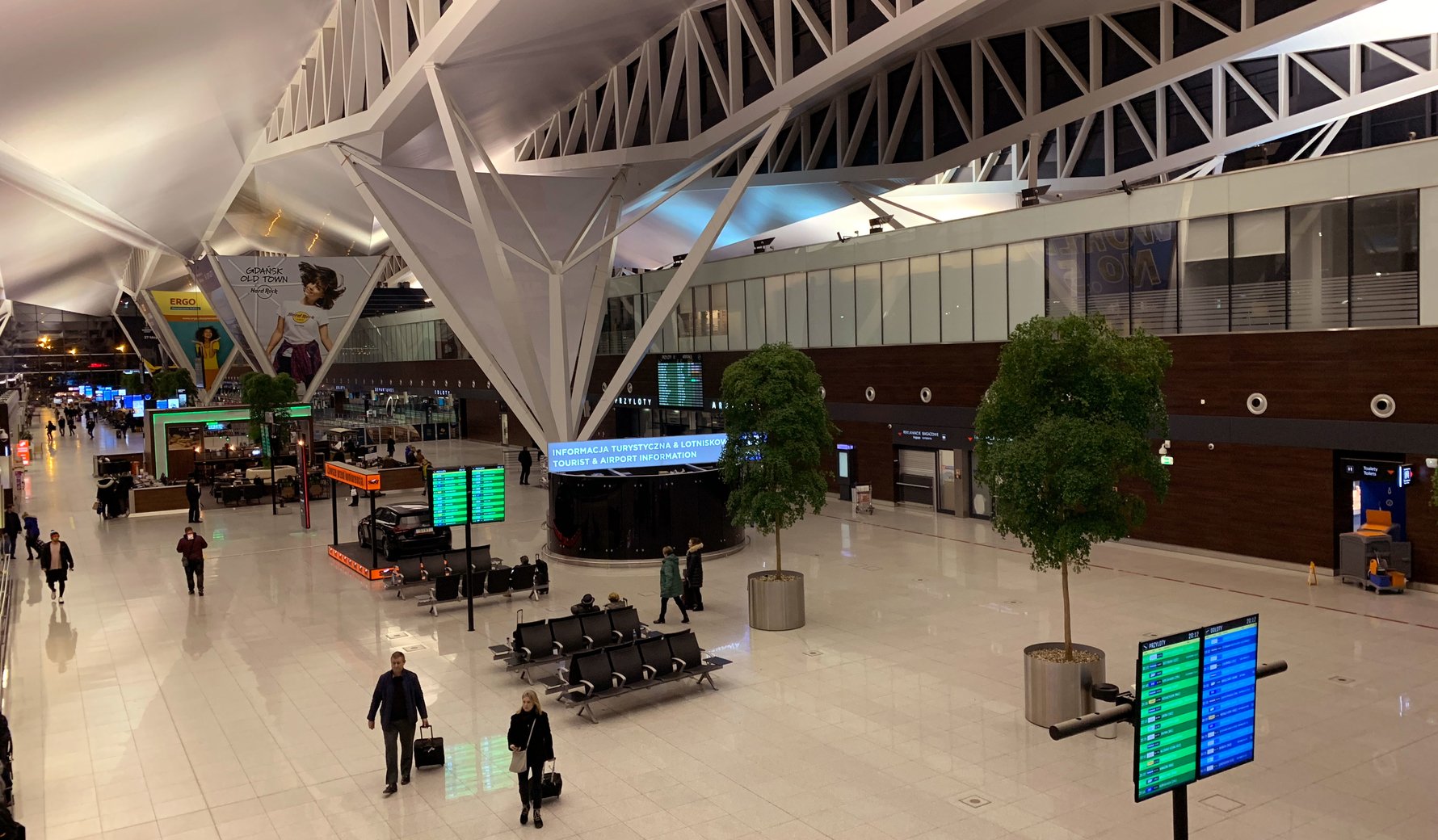 Lech Wa-Who?
Lech Wałęsa (Lekh Va-WENS-Ah) was an electrician who worked in the shipbuilding yards in Gdańsk. In other words, he was just another regular guy... until his colleague, a crane operator named Anna Walentynowicz, was unjustly fired from her job within weeks of retirement!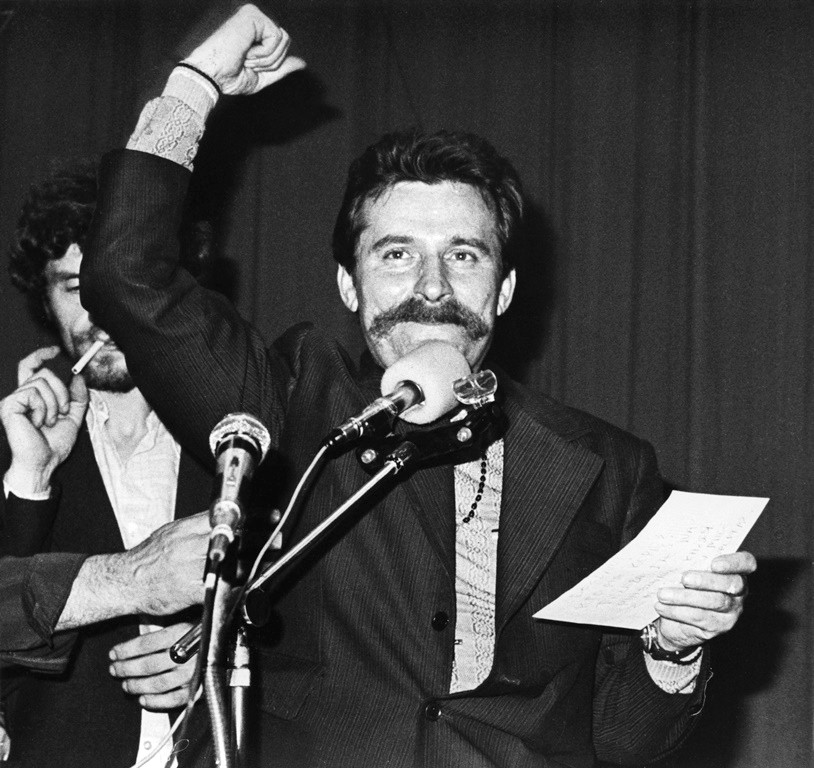 Angered by her treatment, Lech and other co-workers organised a trade union called Solidarity and directly challenged Polish communist authorities. As an illegal entity, Solidarity leaders constantly risked jail-time and their lives for many years, all the while maintaining a philosophy of non-violent activism.

After successfully signing an agreement with his red adversaries, known as the August Accords in 1980, Lech then led Solidarity as a political party. In the 1989 democratic elections, the first-ever in Polish history, Lech Wałęsa became the President of Poland. Just another regular guy? Well, Lech, who is still alive and very much active, has expressed that he's surprised they wanted to name the city's airport after him! By the way, the aiport's logo is based on his famous signature, which the graphic designer cleverly-adapted into a plane's vapour trail.
Read our article on The Solidarity of Solidarity.
Arriving at Gdańsk Lech Wałęsa Airport
After landing you enter the terminal building from the baggage hall where you'll find a Gdańsk Tourist Organisation information point in front of you, car rental desks and ATM machines. Also, tell the kids to keep an eye out for the flying lion!  You'll be seeing a few of them around the city...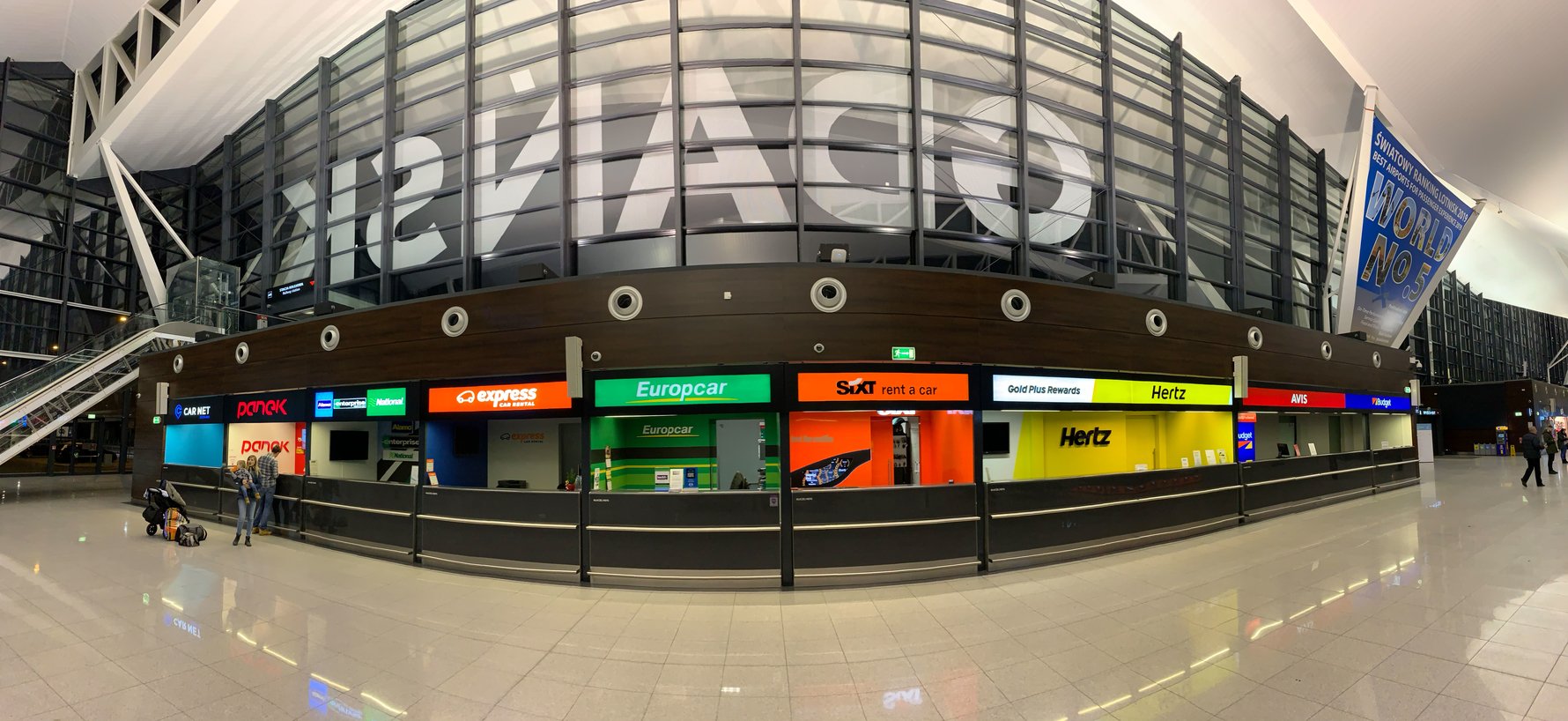 A train service connects the airport with the three cities of Gdańsk, Sopot and Gdynia although a change at Gdańsk-Wrzeszcz may be required. You can reach the platforms, where you will find ticket machines, by taking the escalator to the left as you leave the baggage hall. Tickets cost 3.80zł to Gdańsk and 6.50zł to Sopot and Gdynia. For more information see the PKM section of our Getting Around chapter and check train times at rozklad-pkp.pl/en. Neptun Taxi is the official taxi firm and can be trusted. Look out for their cars with the 19686 logo on the side. Be suspicious if offered a lift by any car not bearing their logo. Approximate prices are quoted below but these will be more at night and from Saturday at 22:00 until Monday at 06:00. If you want to catch a bus (210 to Gdańsk, 122 to Sopot) you will find the bus stops directly across the road as you leave the terminal.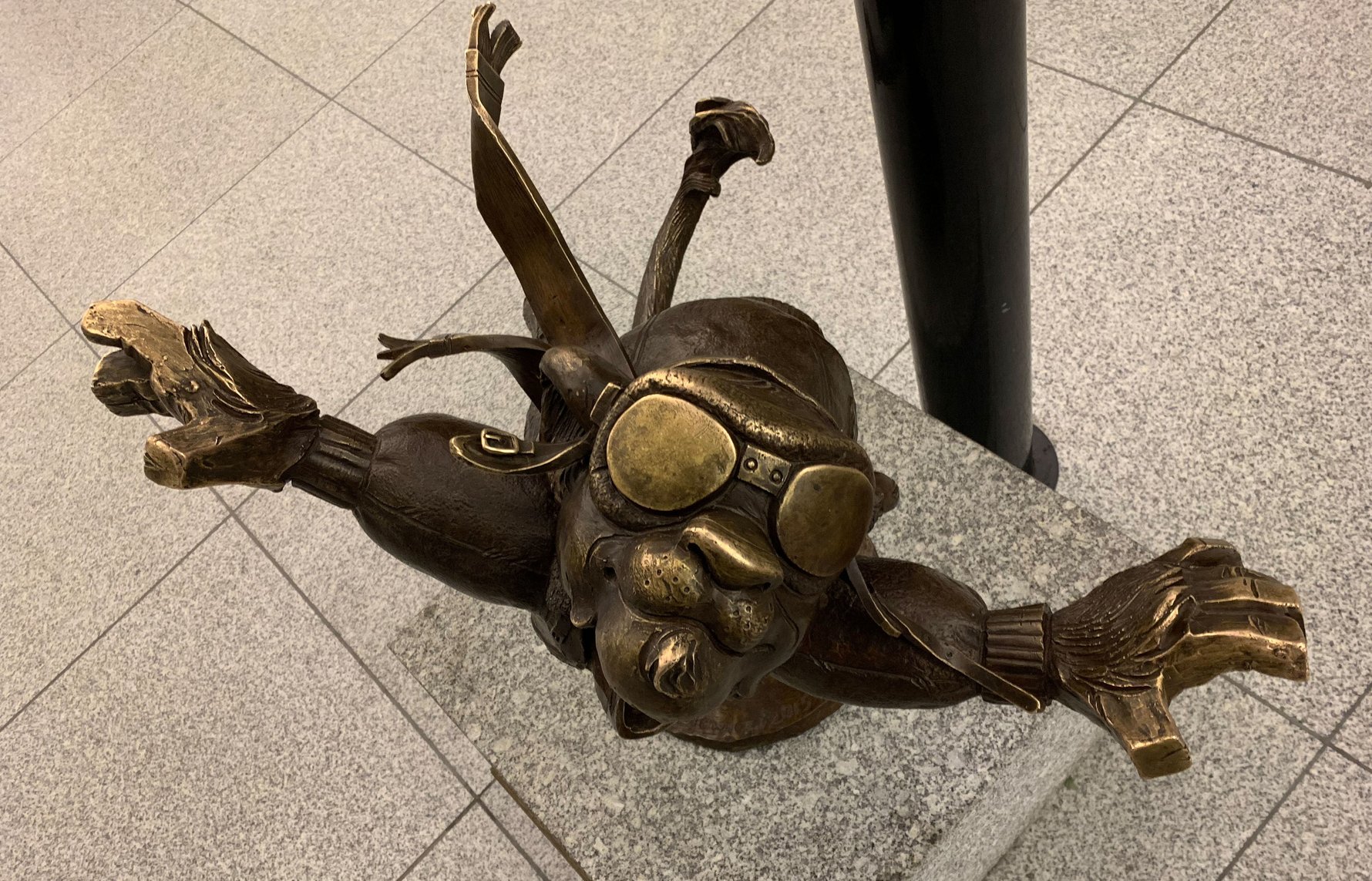 Getting to Gdańsk from Gdańsk Airport
A taxi from the rank in front of the terminal will cost you about 60zł.
Uber is approximately 36zł from the airport to Gdańsk Old Town outside of peak periods.
The train departs from the platform nearest the terminal although not all run to Gdańsk Główny, the main train station in Gdańsk. You will need to change at Gdańsk-Wrzeszcz (note the destination). The journey will take about 45 mins and costs about 5.50zł and one ticket covers the whole journey!
Getting to Sopot from Gdańsk Airport
The most direct way to reach Sopot is by taking a 19686 Neptun Taxi from outside the terminal building which will cost you around 70zł normally and more at night and on Sundays.
An Uber from the aiport to Sopot Centrum is about 47zł outside of peak periods.
You can take the train to Sopot but you will need to change at Gdańsk-Wrzeszcz and will cost about 6.50zł. One ticket covers the whole journey! From Gdańsk-Wrzeszcz you'll need to change platform and take the yellow and blue local commuter train (SKM) northbound in the direction of Gdynia. Sopot train station is the sixth stop from Gdańsk-Wrzeszcz.
Getting to Gdynia from Gdańsk Airport
The easiest way to get to Gdynia is via 19686 Taxi and it will cost you 120zł to the centre of Gdynia with prices higher at nights and on Sundays.
An Uber from the airport to the centre of Gdynia is approximately 74zł outside of peak periods.
You can also reach Gdynia directly by train without the need to change thanks to a connection via Osowa. You'll need to take the train from the platform furthest from the terminal building and be careful to board a train which is going to Gdynia Główna as some run out to Kartuzy in the Kashubia countryside. This train trip will cost you around 6.50zł.