Having a physical or mental disability should not dissuade you from a visit to Gdańsk and the Tri-city area. Whilst Polish advocacy groups are still fighting on a number of issues, including better pay and representation in the workplace, public accessibility and inclusion meet a high standard, especially in major institutions. In this article, we focus on contingencies for people with a physical impairment, in particular, those who are wheelchair-bound or use an electric scooter. We talk in more detail about the Tri-city's most popular sites later on in the article.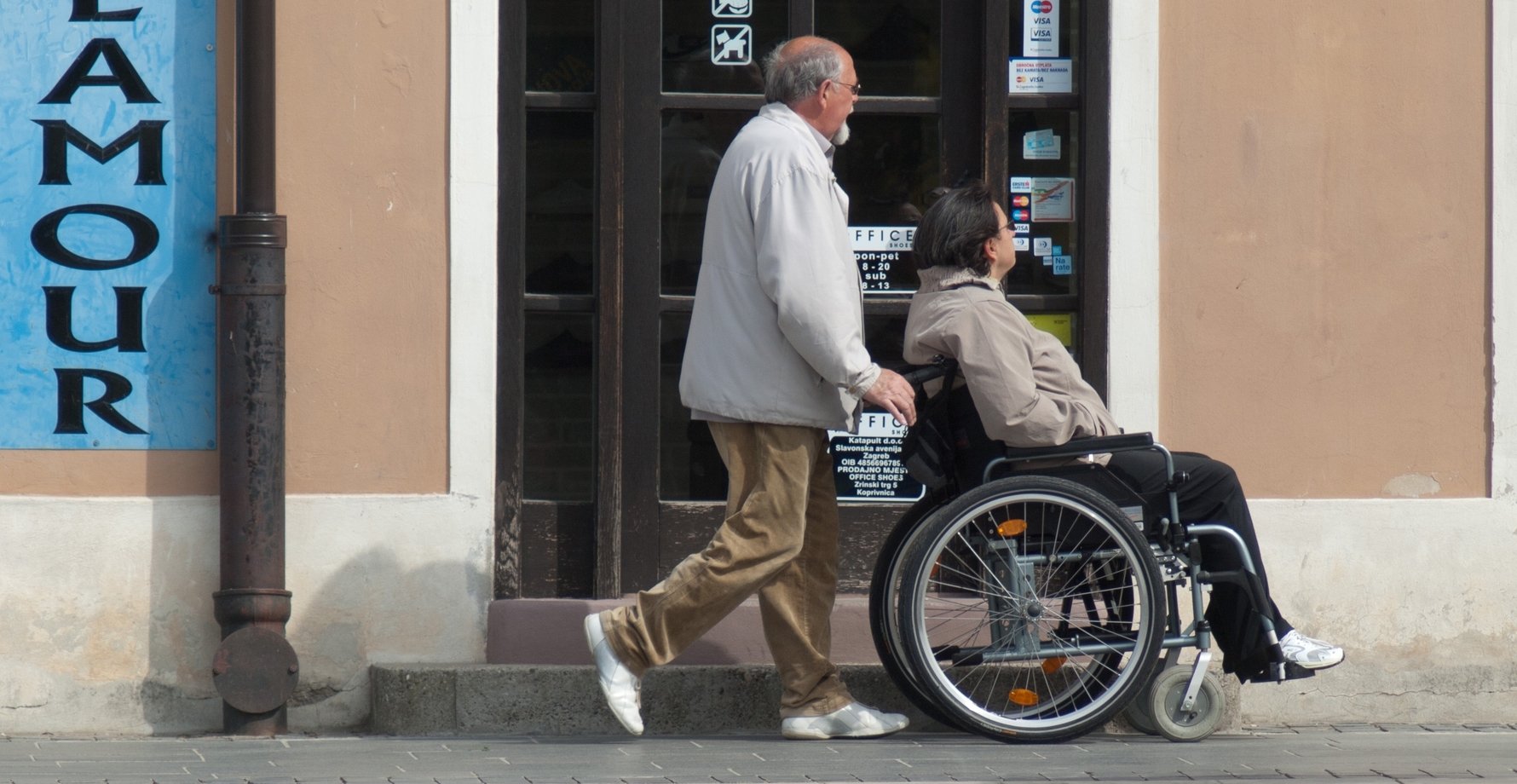 Wheelchair access on Public Transport
Wheelchair access is available on the majority of public transport options and visitors can get just about anywhere without having to pay for a taxi. Most people get between cities and tourist areas on the SKM train service and these have ramps in place for allowing wheelchairs to get on and off. Wait to board at the front of the train. When it arrives, flag down the platform-monitoring staff and they will put down the ramp for you. The majority of stations, including the PKP stop at the Airport, have an elevator to get up to the platform. If not, a ramp will definitely be there!

TRI-CITY TRAIN STATIONS THAT DO NOT HAVE DISABILITY ACCESS:
Gdańsk Zaspa and Gdańsk Stocznia.

Most buses are fitted with special wheelchair lifts at their doors. You can identify this by the circular blue wheelchair sign on the front of the bus. When the bus arrives, press the wheelchair button on the door, which will alert the driver to come out and assist you in getting on.

In high season, you can take a water tram (ferry) between Gdańsk Old Town and Westerplatte as well as an option to get to Sopot as well. Ramps from the pier onto the boat deck allow you to bring a set of wheels!

Whilst we encourage you to use public transport, we recommend avoiding the use of buses and trains in rush hour periods (7:00-9:00 and 17:00-18:00) to ensure that you can get in and out of your respective vessel with ease!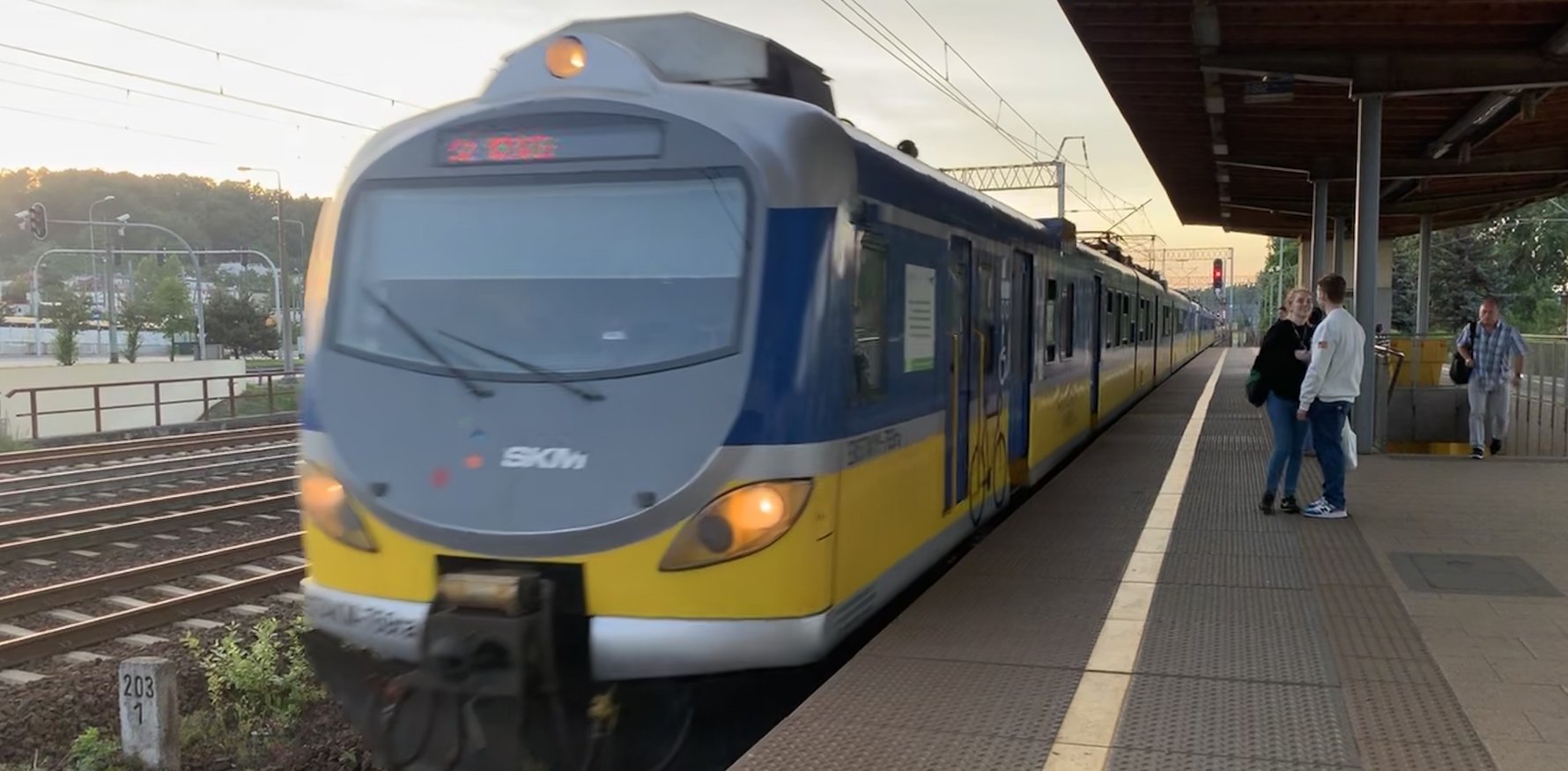 Getting Around the Tri-city in a Wheelchair
Pomerania is quite flat and those relying on electric scooters and wheelchairs to get around won't struggle too much. If you are in need of renting a wheelchair, you can borrow one for free from the Gdańsk Tourist Information Centre. They only require you to pay a refundable deposit of 50zł. It is also possible to grab a city audio guide here, which can be handy for the visually-impaired, though we recommend downloading the same guide as an app on your smartphone (and for the same price) so that your GPS can automatically cue the commentary.

If you choose to order a cab, we recommend downloading the Neptun Taxi app, which has an English-language option. When ordering, select a 'kombi' and leave a message for your driver, in which case we recommend copy/pasting the following: Jestem na wózku inwalidzkim (ENG: I am in a wheelchair).

If you choose to call any other taxi service you, ask for 'na wózek inwalidzki' (na VOO-zek in-va-LID-ski) and then do your best at pronouncing your address! Alternatively, flag down a friendly-looking young pole (most speak some english) and ask them to order on your phone.

We don't recommend Uber or Bolt for disability travel in Tri-city. However, if you choose to use these services, travel with an able companion that can assist you in getting in and out of the vehicle and, if you have a wheelchair, placing your set-of-wheels in the back. Many Uber drivers in Poland use rented Škoda Fabias, which have a reasonably-sized boot to carry for you!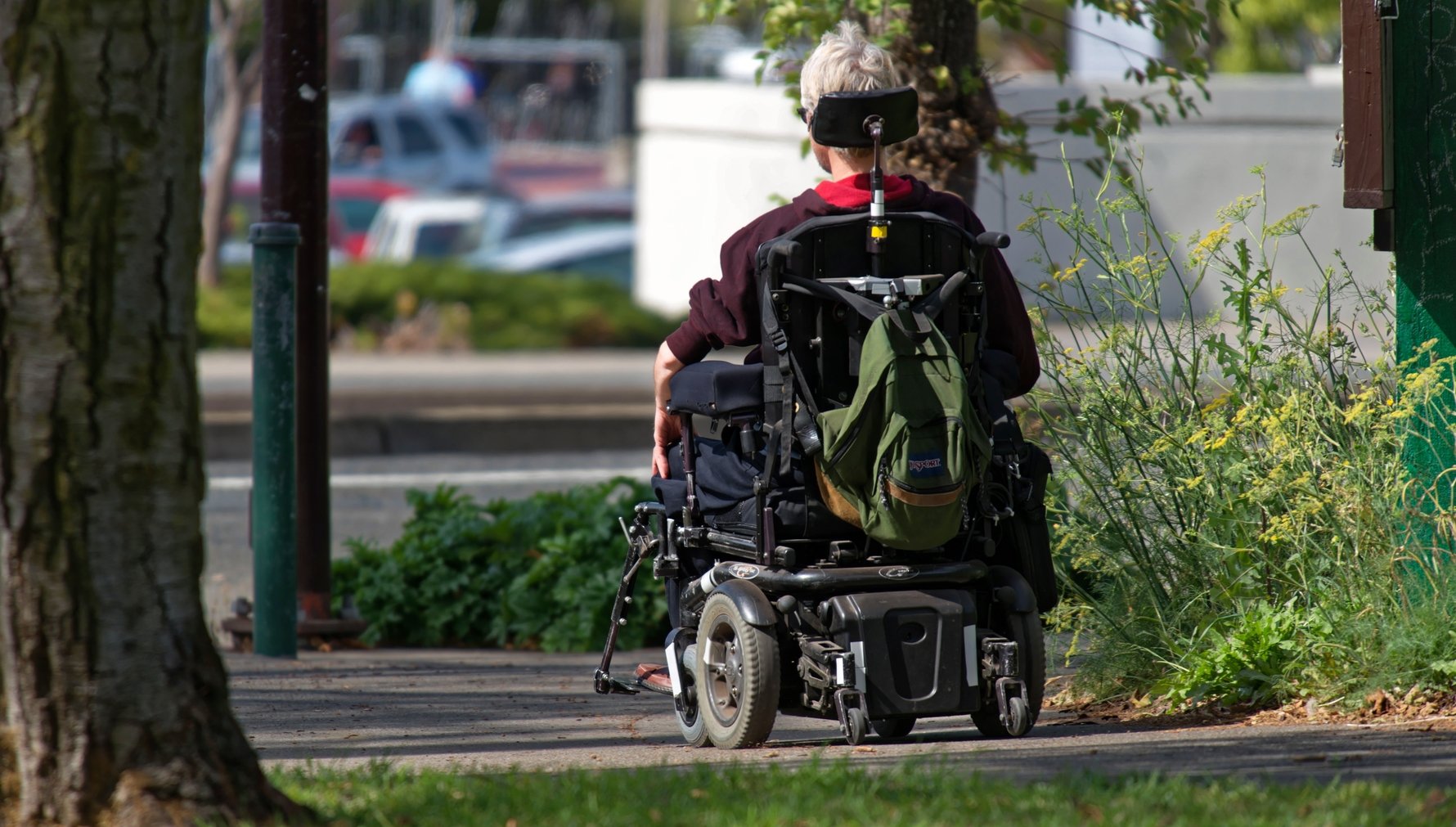 Disabled-friendly Sightseeing in Gdańsk
GDAŃSK OLD TOWN
Due to the heritage and architectural status of many buildings in the historic centre, only a few museums are 'accessible' for wheelchair-bound people: the Maritime Cultural Centre, Artus Court, the Main Town Hall (wheelchair access on ul. Piwna) and the Granary buildings on Ołowianka Island. Keep in mind, 'accessible' doesn't mean that all areas, such as viewing towers, can be reached by wheelchair. While the Sołdek ship museum ship is not adapted for individuals with a physical impairments, group tours for the visually-impaired can be organised through the Maritime Museum's educator.

If museums aren't your thing and you prefer to roam and take in the sights, there are two wheelchair-friendly toilets that we recommend taking note of: The first can be found in the Costa Cafe near the Golden Gate. The second is on the lower ground floor of the National Maritime Museum, located alongside the Ołowianka waterfront, which doesn't require you to pay to go into the museum itself! The cobblestone streets are generally well-maintained but may not feel so smooth to drive over! Nevertheless, modern sidewalks can be found on many carriageways, so switch it up whenever you feel the need.

If you want to sample Polish food, we recommend a visit to the hugely popular Mandu Pierogarnia for two reasons: for food and for disability access and facilities. It's north-west of old town on the way to Gdańsk Główny train station.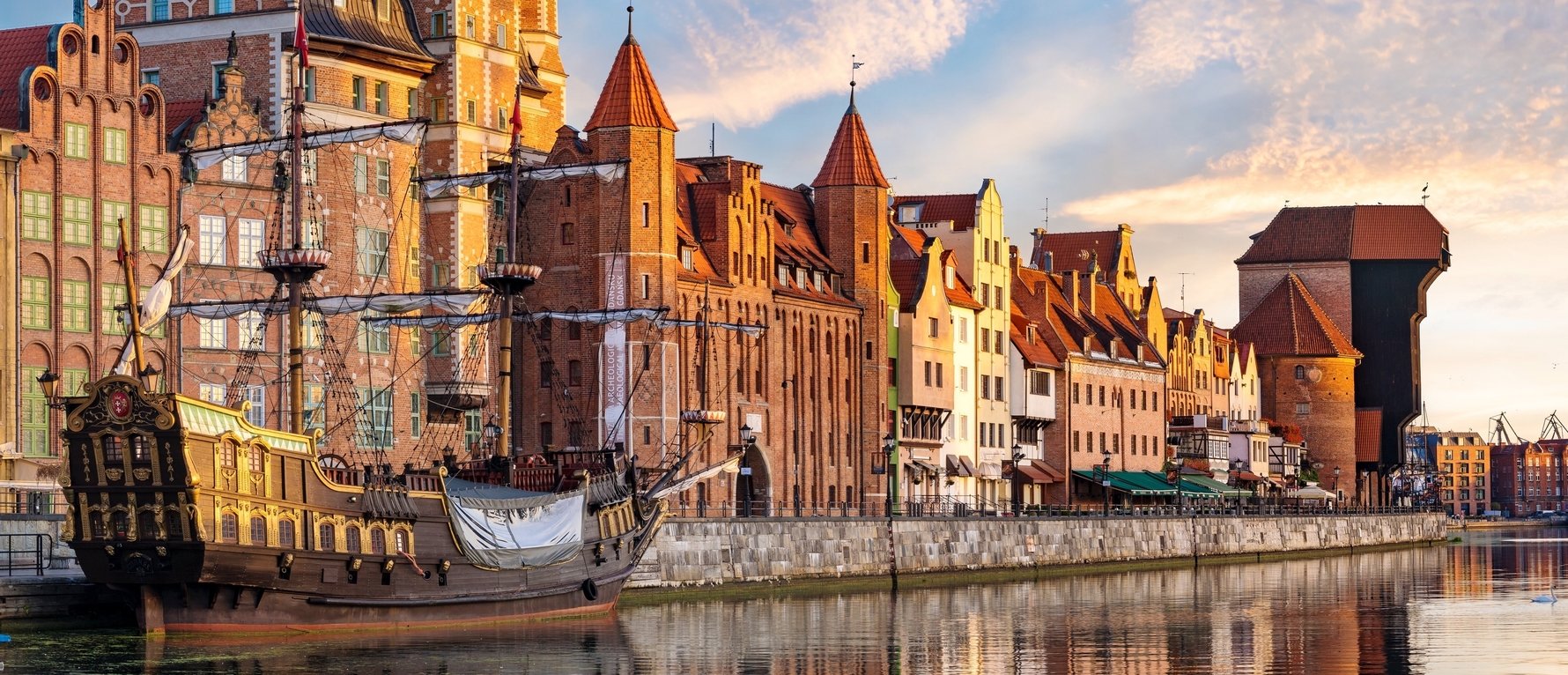 EUROPEAN SOLIDARITY CENTRE
In the truest meaning of Solidarity, disability is no exception to having access to this building. You can get just about anywhere via lifts and ramps and the large open interior-design makes 3-point turning a breeze

. Disabled-bathrooms can be found on all levels. Visually-impaired individuals can make good use of the audio guides here, complete with some amazing audio design, music and sound effects!

TAKING A DIP IN THE BALTIC!
It's true!  If you're a wheelchair user, you can take a dip in the Baltic Sea! 15 minutes walk north of Gdańsk Old Town, the beach and pier at Brzeźno has a ramp and a sand mat for wheelchairs. However, if you wanna take it a few inches further, the beach also has an amphibian wheelchair for those who want to test the waters!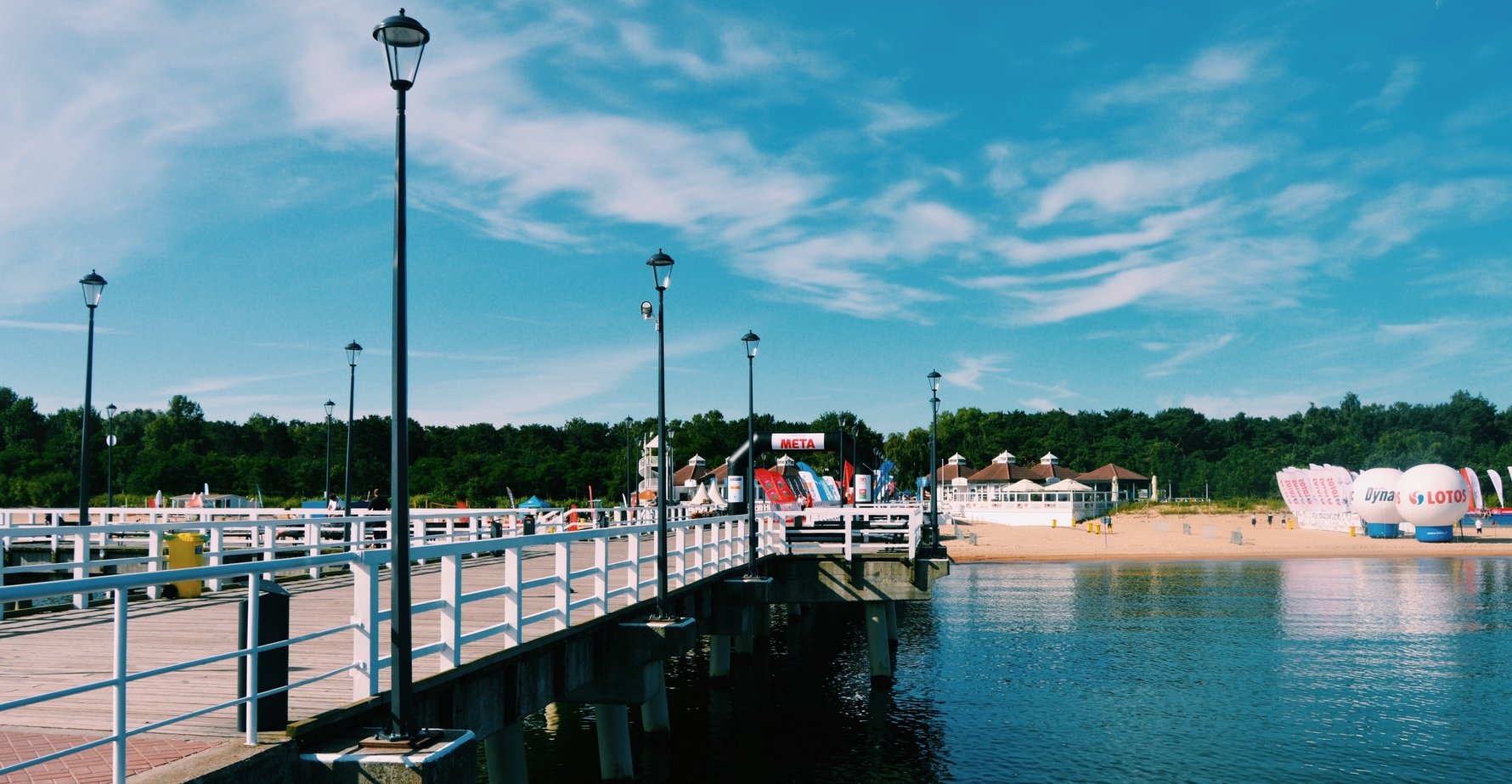 WWII MUSEUM
By far the most popular museum in Gdańsk, the WWII draws hundreds of thousands of visitors every year. Not just an amazing museum with hours of exhibits to experience, this newer institution is another example of a great open-design space and plenty of lifts and ramps to get yourself around, if you're in a wheelchair. Although they have a café and restaurant on sight, Guga Sweet And Spicey is a nearby option with disability access, bathroom and friendly staff to serve you!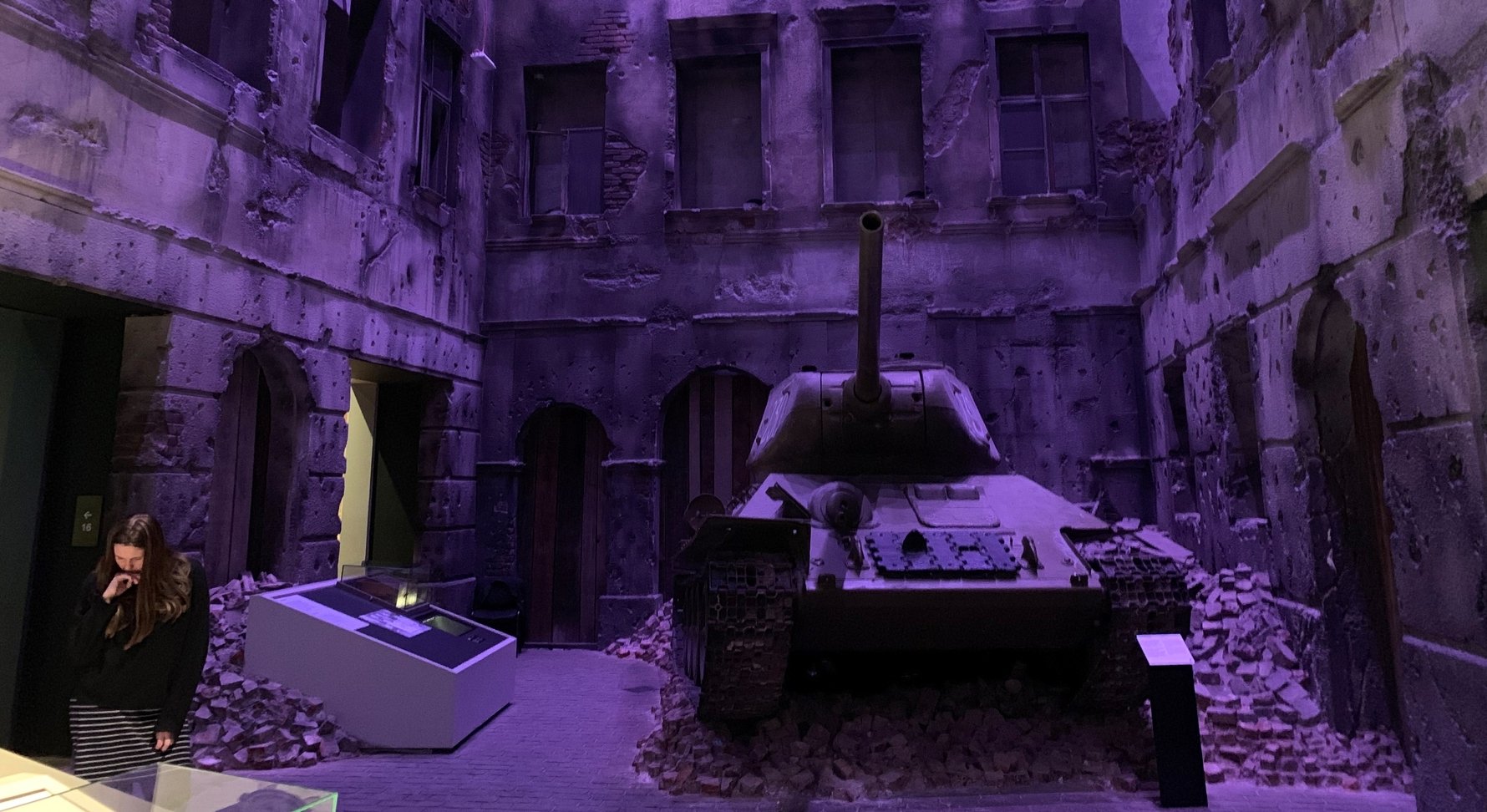 WESTERPLATTE
The site where the first shots of World War Two were fired, the site is reasonably wheelchair-friendly, including a ramp to get into the ruins of the barracks, there only stairs up to the main monument and therefore wheelchair-users can only view it from ground-level. While your there, you can visit the open-air Spa-Bastion-Symbol exhibits. Unfortunately, Guardhouse Number 1 does not have any ramp access.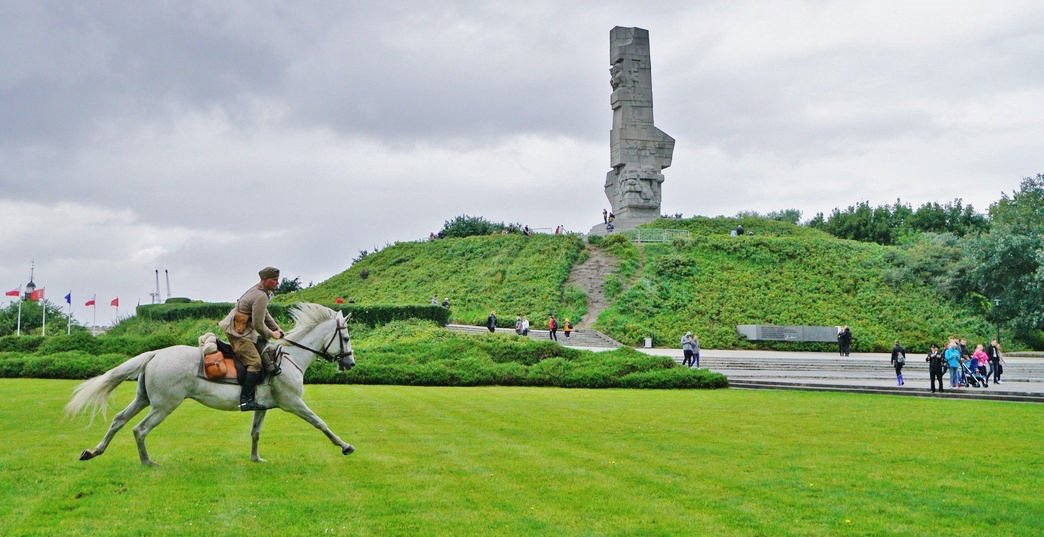 Dsiabled-friendly Sightseeing in Sopot
CRUISING UP AND DOWN 'MONCIAK'
Sopot's main drag, Bohaterów Monte Cassino (AKA 'Monciak') is a suave pedestrian street lined with early 20th-century villas and a great place to have a beer, coffee and a meal. We recommend Bistro Walter for all of the above, but also for their well-kept disabled bathroom facilities.  However, wheelchair users may need assistance getting up the front-step! Alternatively, like all other spots on 'the strip', you can enjoy outdoor seating, especially in the warmer months.

We said that Pomerania is quite flat and that very true. Monciak, however, is a slight exception. Going down is no huge issue, but keep a hand on you wheelchair break just incase. Going back uphill is an incline of 4.4 degrees. If you don't have a motorised-scooter, you'll need to be pushed!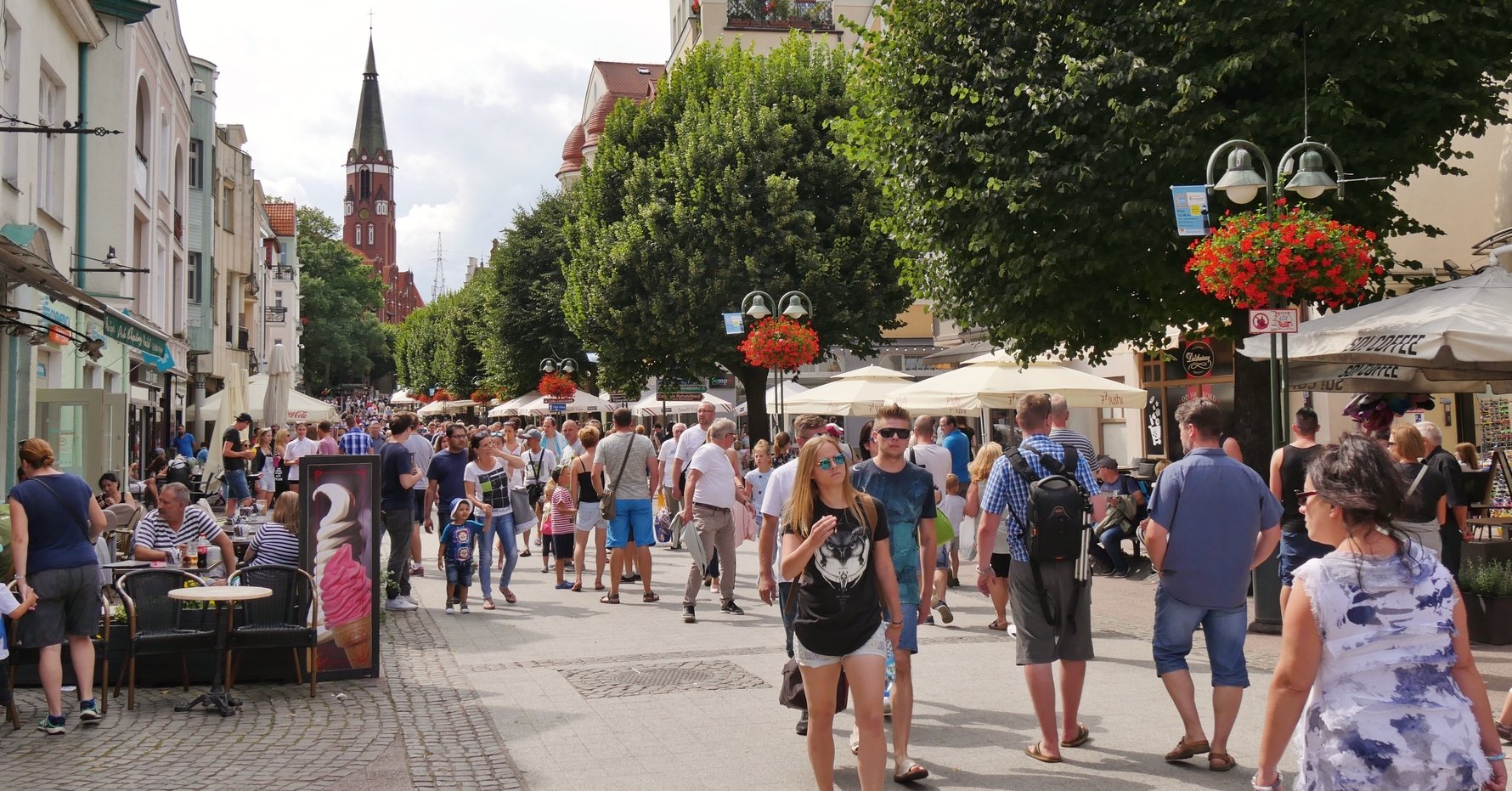 UP THE PIER AND ALONG THE COAST!
If bathing in the Baltic at Brzezno doesn't appeal to you, you can get pretty close on Sopot Pier, the longest wooden pier in Europe. Later on, you may choose to escape the crowd and enjoy the tree-lined paths that exist between Sopot and Gdynia, also in close proximity to the water. With the forest on one side and the sea on the other, it's a gorgeous and atmospheric walk at any time of the year and you can get as far as Gdynia Redłowo before the path becomes inaccessible.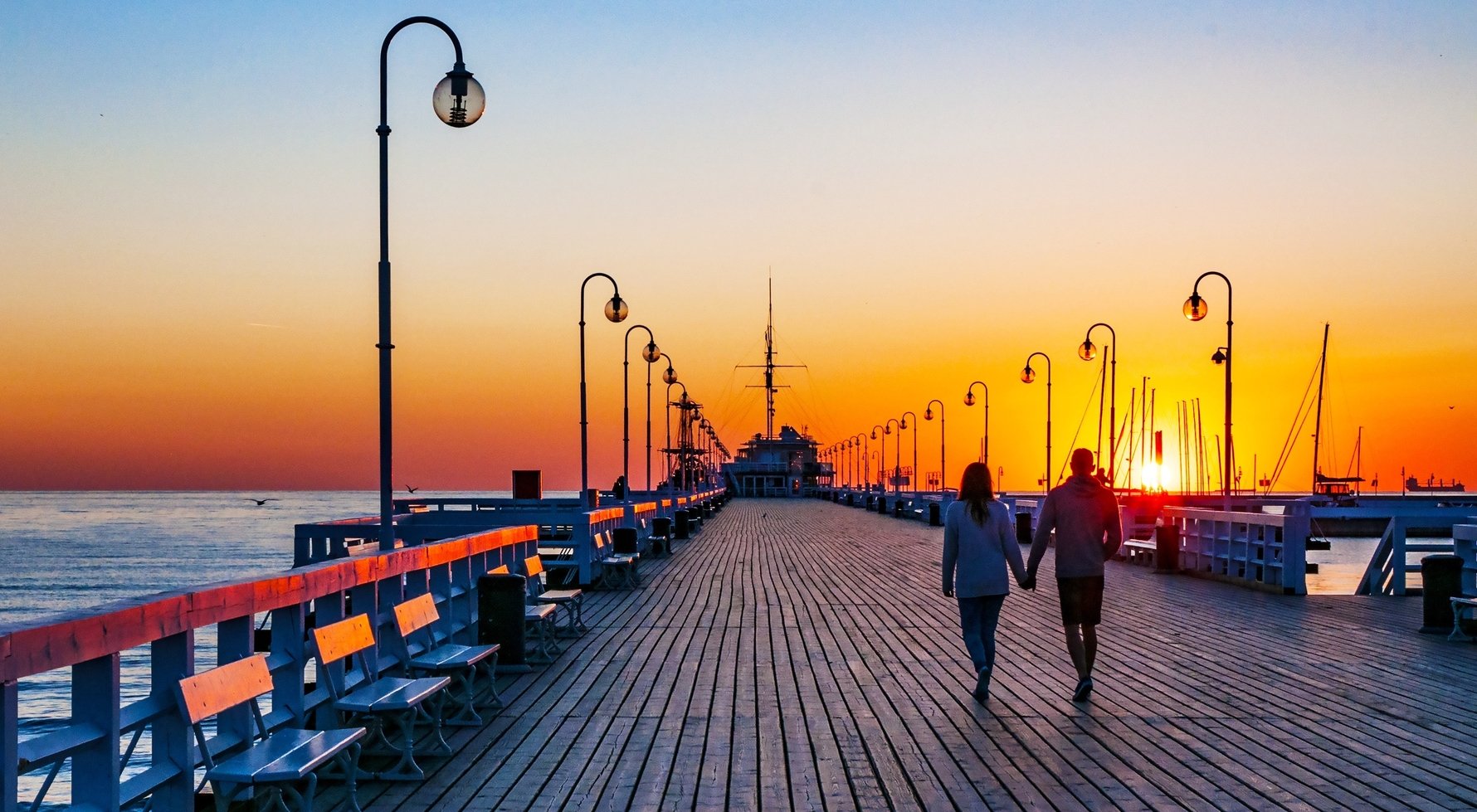 Disabled-friendly Sightseeing in Gdynia
ENJOYING THE COASTLINE
From Gdynia Główna train station, take the ramp or elevator to ground level and head east to the coast. From the leisure pier down from Skwer Kościuski you can head south and enjoy the Bulwar walkway all the way to the top of Redłowska Beach.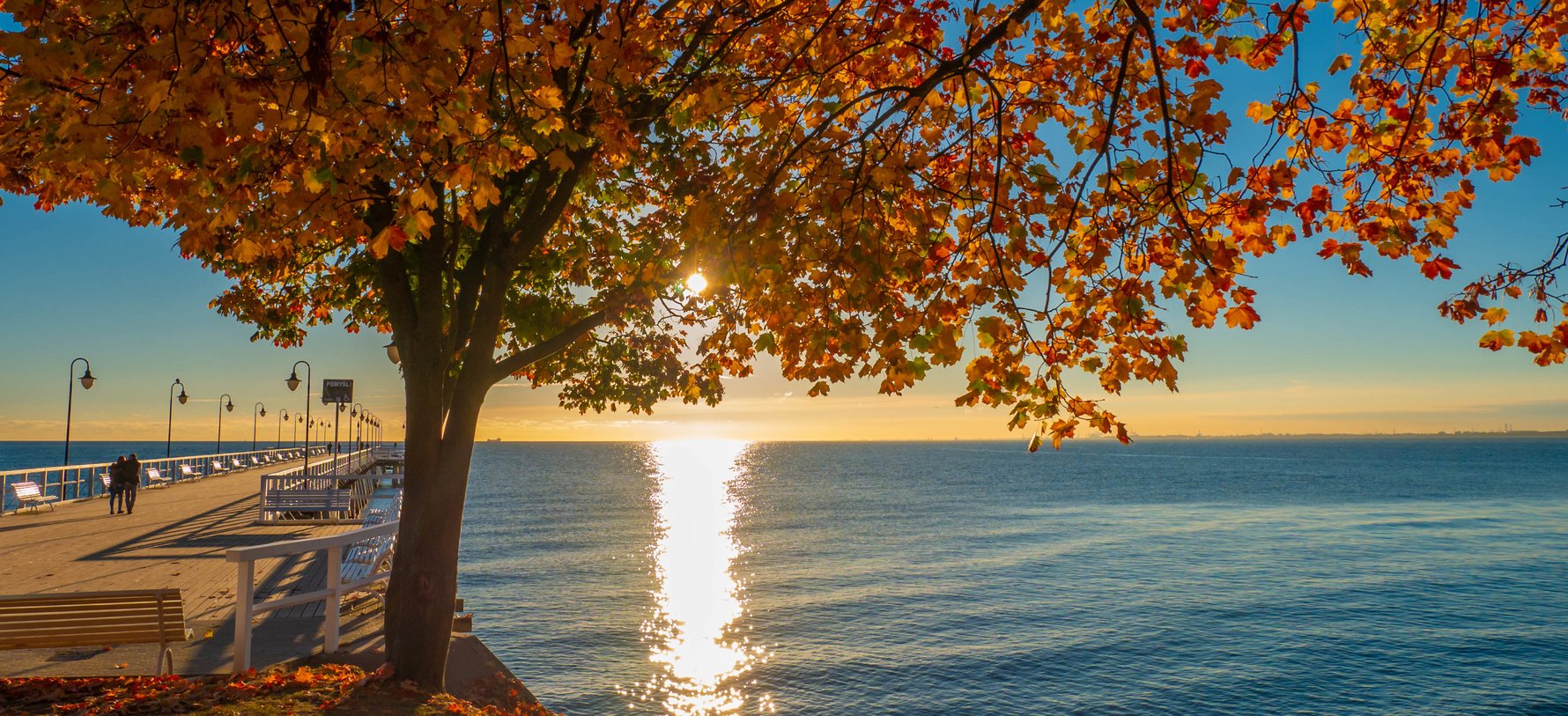 EMIGRATION MUSEUM
Gdynia's most popular museum and one of the most-visited museums in the country, the Emigration museum is an engaging look into the history of the Polish diaspora. Located in the former passenger terminal in the port area, the building has elevator access to all levels as well as disabled bathrooms in the foyer as well as midway through the main exhibition. Some optional areas away from the main route are only accessible by stairs but this shouldn't dissuade you from an otherwise fulfilling experience! Also highly-recommended is the Mondo Vinegre restaurant on the top floor, which you can access by lift. You will find disabled-toilets here as well. The museum is a 20-minute walk from the centre of Gdynia, though you can take the bus number 119 (weekdays only) or 133 (check that the destination is Dworzec Morski - Emigration Museum) from the main train station (bus stop is actually on ul. Jana z Kolna) or bus 137 from the Batory Shopping Mall on ul. Armii Krajowej. Alternatively a taxi will cost about 20zł.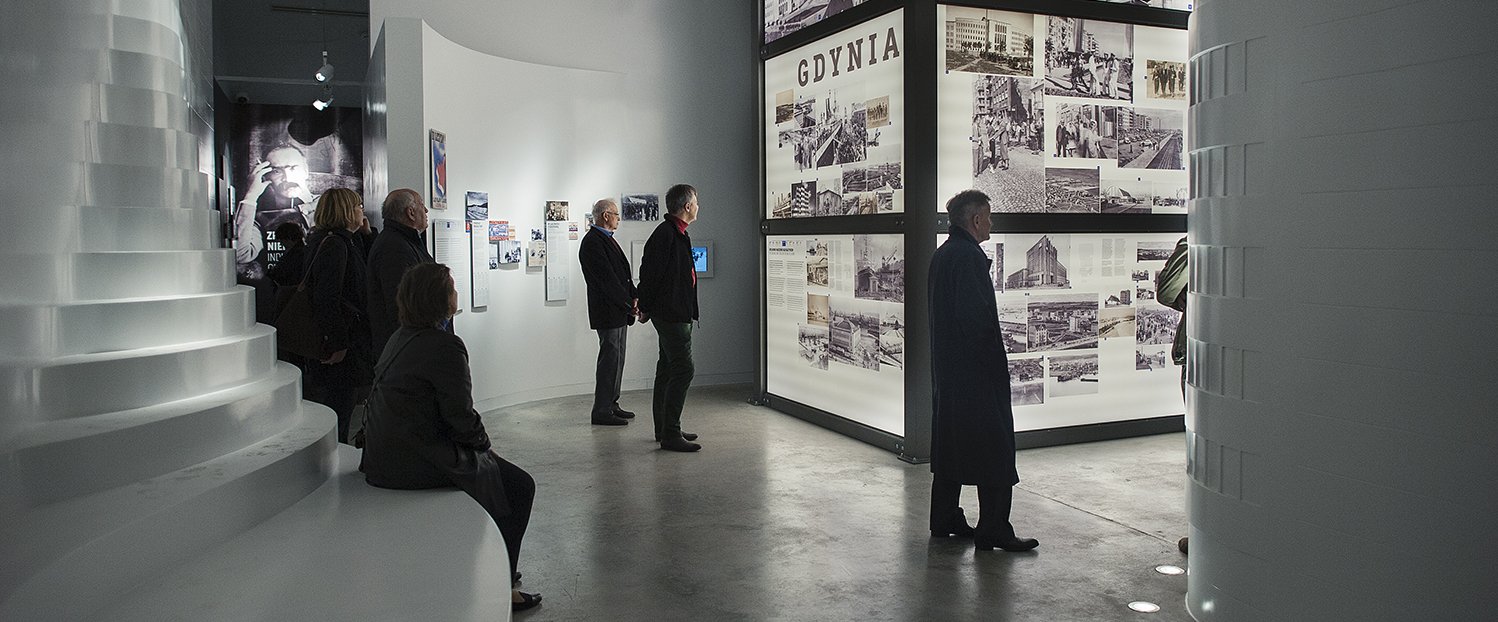 Other Disabled-friendly Venues in Tri-city
For a general list of sightseeing venues with facilities for the disabled, click one of the following:
Gdańsk Sightseeing
Gdynia Sightseeing

For a general list of restaurant venues with facilities for the disabled, click one of the following:
Gdańsk Restaurants
Sopot Restaurants
Gdynia Restaurants

For a general list of nightlife venues with facilities for the disabled, click one of the following:
Gdańsk Nightlife
Sopot Nightlife
Gdynia Nightlife

For a general list of hotels with facilities for the disabled, click one of the following:
Gdańsk Hotels
Sopot Hotels
Gdynia Hotels