Not only does Kartuzy have a rather groovy name, it's also home to one of the weirdest sights in the region, nay, the whole of Poland. What is it you ask? Well, it's not the church where monks slept in coffins, it's far weirder than that. It's a great big half built castle that's been pretty much rotting away for the last two decades. Nothing strange about a ruined castle you might think, but oh yes there is. Building work on Poland's finest folly (and there are quite a few contenders for that title), started in 1979 at the behest of Piotr Kazimierczyk. Kazimierczyk, a local artist, was granted permission to build a 170sq/m work studio on a patch of ground overlooking the lake. To say he bent the rules is an understatement. What went up was a 5,000 sq/m mock castle complete with gateways, turrets and ramparts. Known locally as Łapalice Castle the structure has been lying half-finished and fenced off ever since Kazimierczyk ran out of funds.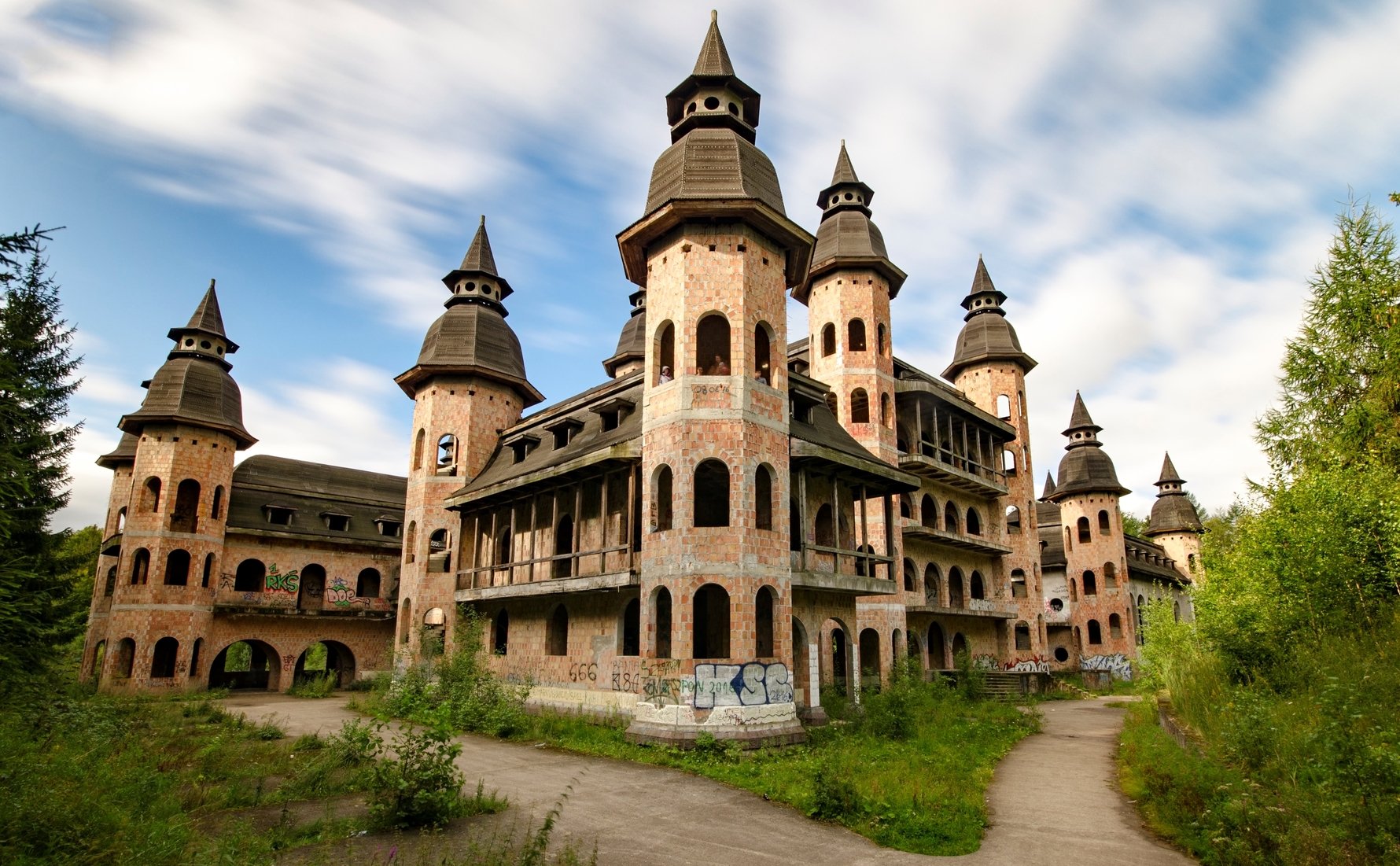 So what's in store for this remarkable phantom? In 2006, after a failed revival of the project and the banks being scared off purchasing it by the monstrous price tag attached, Kazimierczyk had been ordered to demolish the now-illegal structure - impossible given his financial means. Rumours have been circulating since then that the local council will be knocking it down 'sometime in the next few years'. Come 2020 and the derelict mansion remains standing, a lonely symbol of Poland's inherent madness. Łapalice Castle has become a popular site for urban exploration, though we do not advise that you enter the building! Peer, through bushes and brambles, while you can, and watch for guard dogs.
How to get to Łapalice Castle?
If you don't have access to a car, catch a regional train from Gdynia Główna out to Kartuzy, walk up to the cemetery in Bilowo and hike 5km through the picturesque Bilowo Forest. It should take you about 1.5hrs.